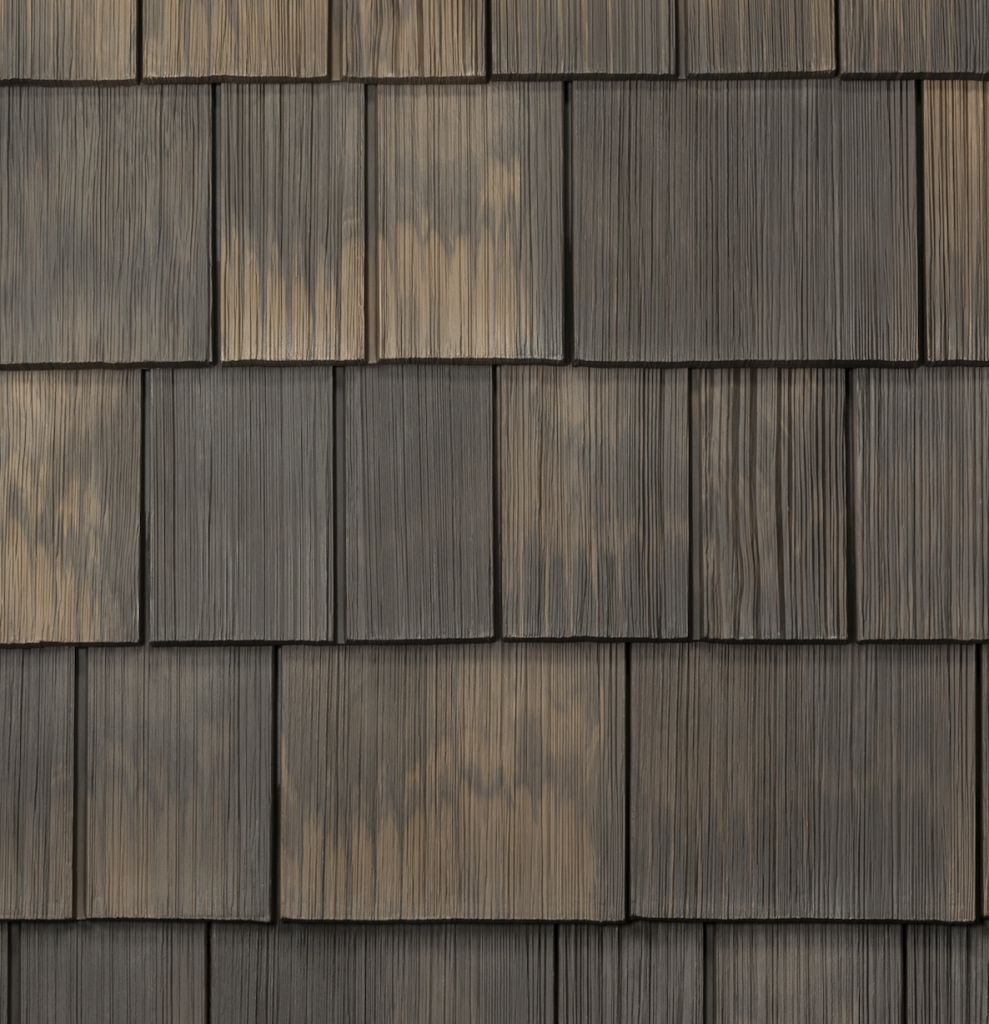 DaVinci Roofscapeshas launched a new line of composite siding. Featuring the appearance of authentic cedar shakes, DaVinci Hand-Split Shake Siding products are available in eight colors.
"We've taken all our composite roofing manufacturing expertise and created a durable, aesthetically-pleasing siding product that will not deteriorate like real wood," says Michael Cobb, president and chief marketing officer of DaVinci Roofscapes. "It's a natural progression for our company's capabilities to provide low-maintenance composite siding to the marketplace.
"Just like our roofing products, the new composite siding shakes resist impact, fire, mold, algae, insects, salt air and high winds. And, while they'll look as attractive as real cedar, they won't curl, cup or split like real cedar."
Each tile in the siding line is 18-inches tall with a 5/8-inch thickness and comes in eight- or 10-inch widths. The 10-inch wide pieces have a simulated keyway to give the appearance of four- and six-inch width shakes placed together to provide a multi-width appearance.
Shaking Up Siding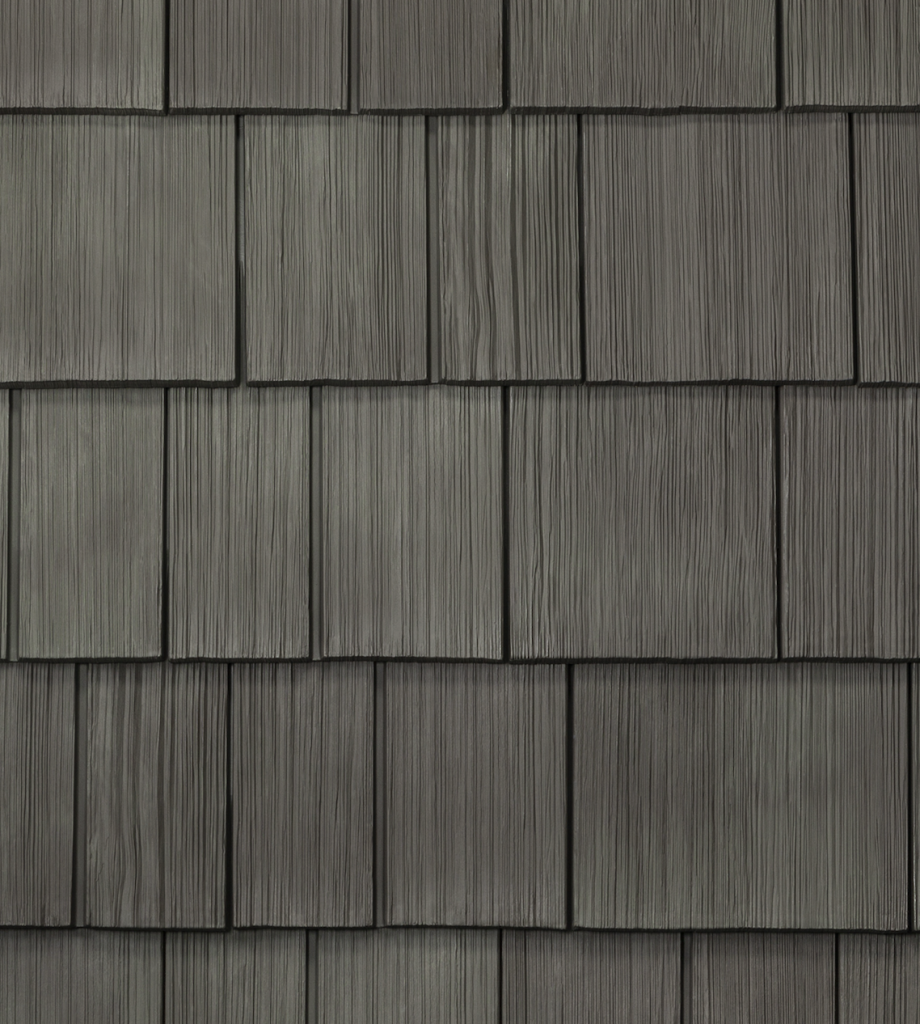 Made to withstand weather conditions on the roof, the DaVinci Hand-Split Shake Siding tiles are ideal for the exterior walls of a home. Made of virgin resins, UV and thermal stabilizers plus a highly-specialized fire retardant, the siding is resistant to expansion and contraction that can happen with fluctuating weather conditions and temperatures.
Manufactured at the DaVinci Roofscapes facility in Kansas, the new maintenance-free composite shake siding is made with color throughout each piece and requires no painting. The tiles are recyclable and serve as an environmentally-friendly alternative to real wood shakes and plastic siding.
Colorful Siding Options
DaVinci has introduced five new colors for the DaVinciHand-Split Shake Siding product line: Bark, Granite, Sage, Slate Blue and Taupe. Three additional color blends from the Nature Crafted Collection will also be available in the siding profiles: Aged Cedar, Black Oak and Mossy Cedar.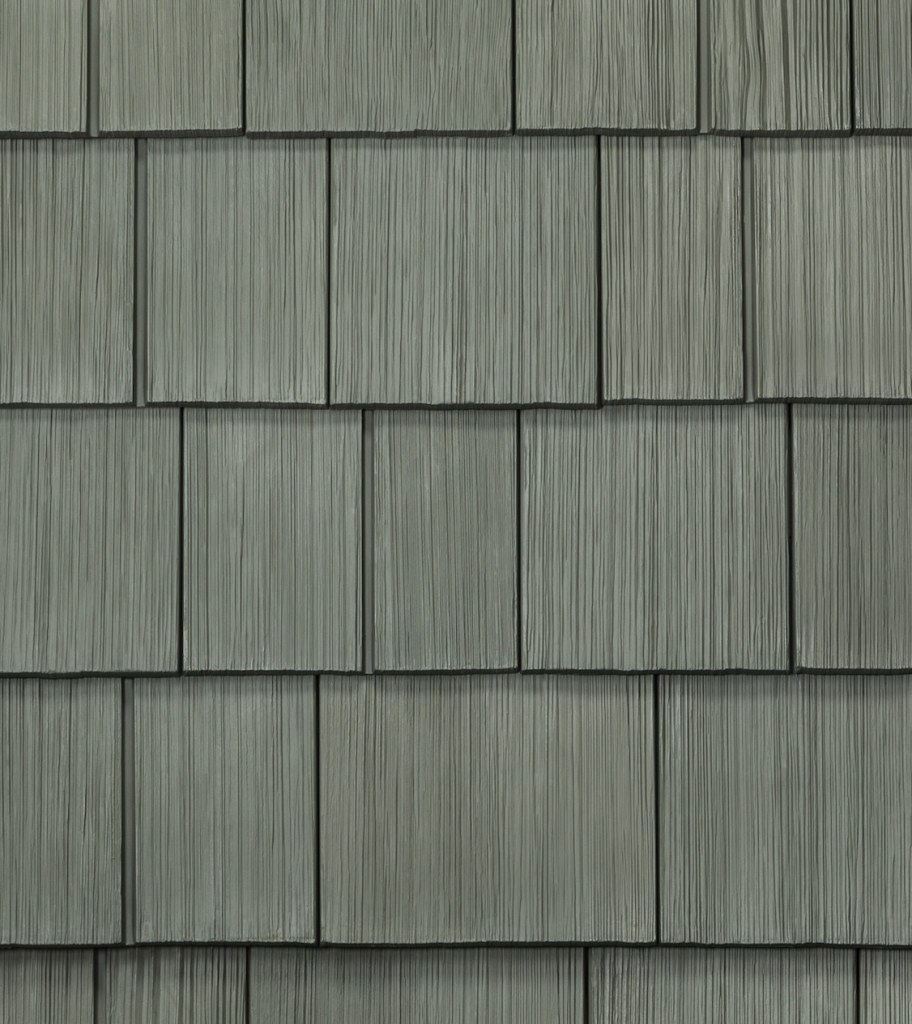 "We consulted with color expert Kate Smith of Sensational Color and others in the building products industry to determine the most popular colors to offer for the siding launch," says Cobb. "While the Nature Crafted Collection colors provide different progressive aging processes on real cedar shake shingles, the other five colors reflect popular design trends on home exteriors across the country. As this product line grows we'll explore the addition of other colors — and, just as with our roofing products, the siding can be ordered in custom colors."
DaVinci Hand-Split Shake Siding products are currently undergoing testing and are expected to meet the same testing classifications as with other DaVinci roofing products. The siding product line is backed by a Lifetime Limited Warranty.
For more information, visit www.davinciroofscapes.com.