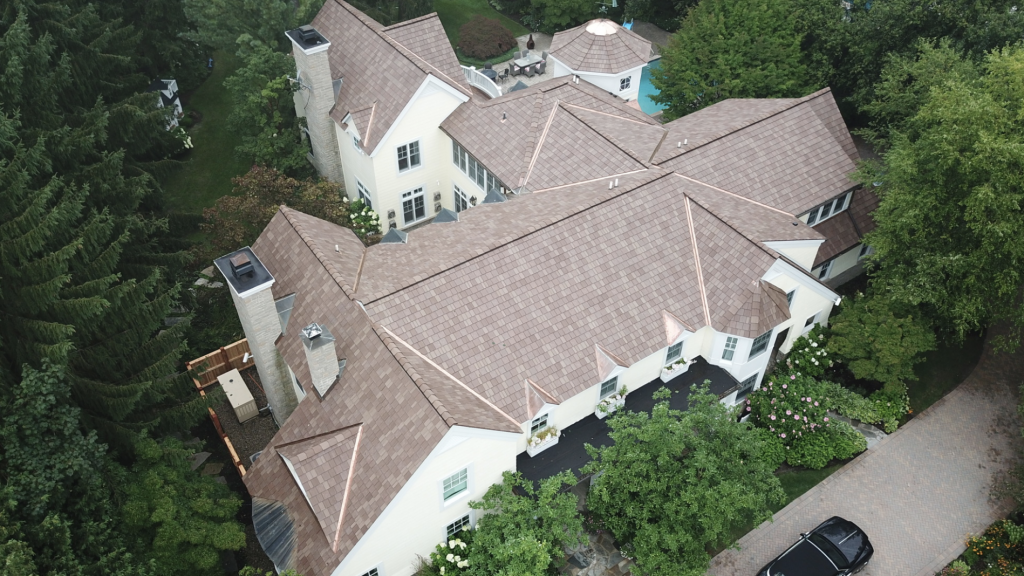 Homeowners can be faced with difficult decisions when it's time to replace their roof. That's when knowledgeable, dedicated contractors can provide crucial assistance by explaining the best options for their particular circumstances. Mark Dalrymple, president of steep roofing operations for Butcher and Butcher Construction Co. Inc., headquartered in Rochester Hills,Michigan, points to one homeowner's decision to replace their cedar shake roof as an example.
"Ten years ago, our company maintained and restored the original cedar roof on this house because the homeowners loved their real cedar shake so much," says Dalrymple. "The goal was to get it to last another decade, which was achieved. However, now it's 10 years later. The homeowners came back to us because they knew their old cedar shake roof had reached the end of its lifespan."
At the client's request, Dalrymple explained other roofing system options. "They wanted a recommendation for a roof alternative that would outperform real cedar, but still give the authentic appearance of cedar shakes," he recalls. "We recommended composite shake roofing from DaVinci Roofscapes."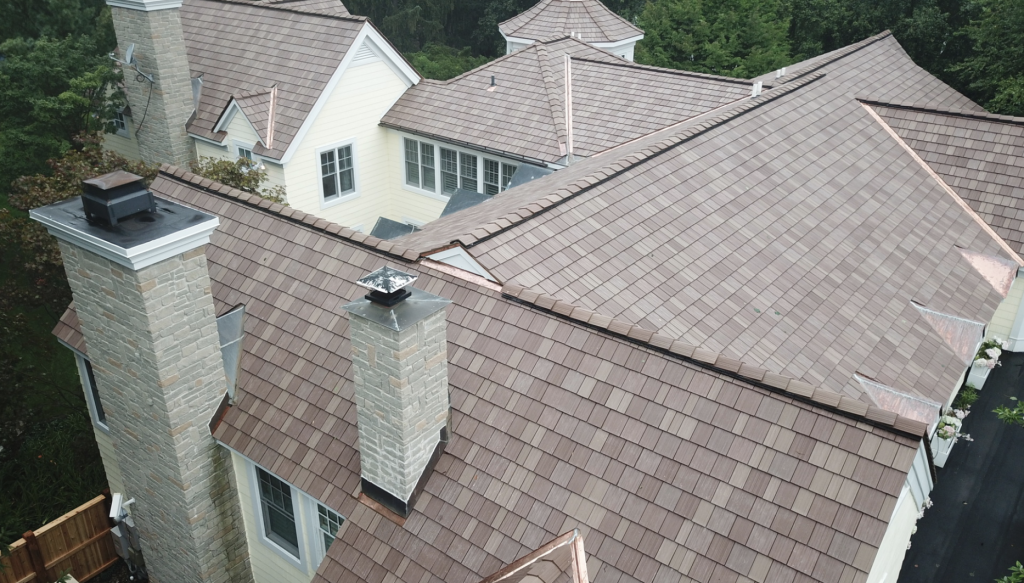 According to Dalrymple, the homeowners immediately approved of the DaVinci Multi-Width Shake product suggested by Butcher and Butcher."They were impressed with the authentic look of the composite shake tiles," he says. "The Autumn color was a great match for the weathering effect they were seeking. These homeowners were also extremely pleased with the features of the DaVinci tiles and liked the idea that long-term roof maintenance will be much easier than with real cedar shakes."
Roofers That Care
Butcher and Butcher completed the massive re-roofing project in July of 2018. The project included installation of 85 squares of roofing material with special applications around a turret and multiple chimneys.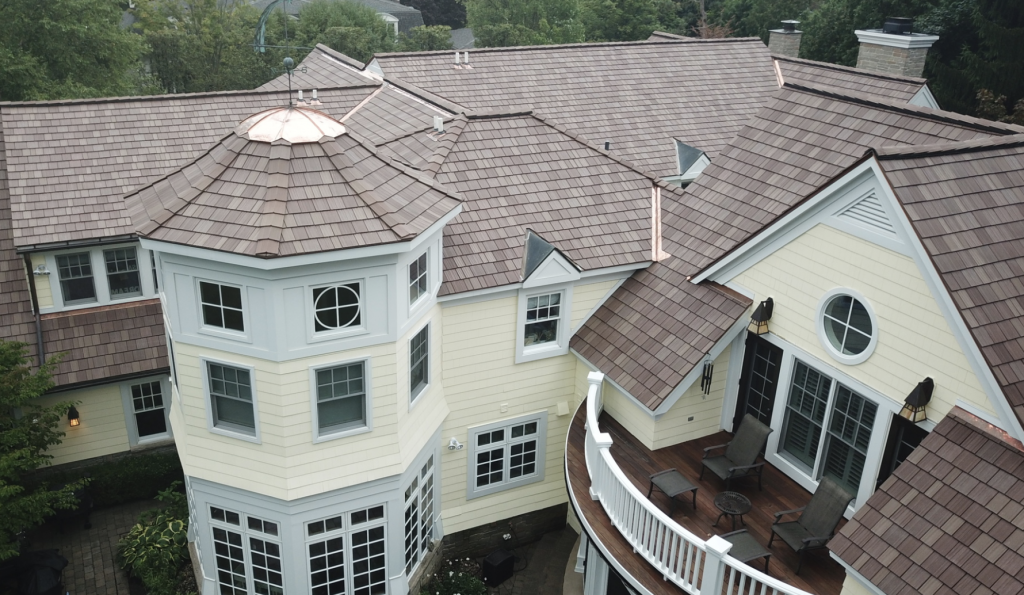 "We've been installing DaVinci composite roofs for 18 years so we're very familiar with the product," says Dalrymple, whose company has locations in both Michigan and Florida. "For this project, we used extra caution to protect the home's meticulously manicured landscaping, courtyard and pool area. We were careful in both removal of the old roof and installation of the new roof. Everything from flowering shrubs around the house to flowers in window boxes had to be protected."
Located in the prestigious area near Cranbrook Schools, a National Historic Landmark site, the newly re-roofed home sits in the Bloomfield Hills community of Michigan. Butcher and Butcher has worked in this area since the company started in 1972.
"This is a neighborhood of quiet, rural residential properties," Dalrymple notes. "For us it's an honor to help these homeowners have composite roofing installed on their homes. We know that this roofing material will help both protect the home from severe weather and add distinct curb appeal value to a property."
According to Dalrymple, the homeowners were very pleased with the end result. "For this project, the homeowners truly love the fact that the composite shake looks so much like natural cedar roofing," he says. "They're excited with the roof's performance so far and the idea that this DaVinci roof will far outlast their old natural cedar roof."