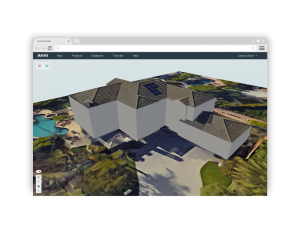 Aurora Solar Inc., a solar design software company, offers SmartRoof, a tool that allows anyone to accurately and easily model residential and commercial sites for solar projects. According to the company, SmartRoof intelligently infers the internal structure of a roof after a few clicks, reducing solar design time and difficulty.
According to the company, SmartRoof requires just an outline of the perimeter of the roof to automatically infer its internal structure. It allows solar designers to drag and drop dormers into the model, integrating them into their respective roof planes seamlessly. The remote site modeling tool enables designers to insert folds and intersect multiple roof structures, making modeling of complex roof structures significantly easier. The resulting 3-D model has clean edges, right-angled corners, and evenly tilted roof planes, giving designers and solar salespeople alike the ability to easily create permit-ready models.
Christopher Hopper, CEO of Aurora Solar, said, "We started Aurora with the goal of developing technology that would enable anyone to design solar easily and quickly, without sacrificing quality. An accurate roof model is foundational to the residential solar design process, so we set out to rethink the modeling process from the ground up. After over a year of development, we're proud to introduce SmartRoof: a novel way to model roofs that has the potential to revolutionize solar design."
For more information, visit www.aurorasolar.com.