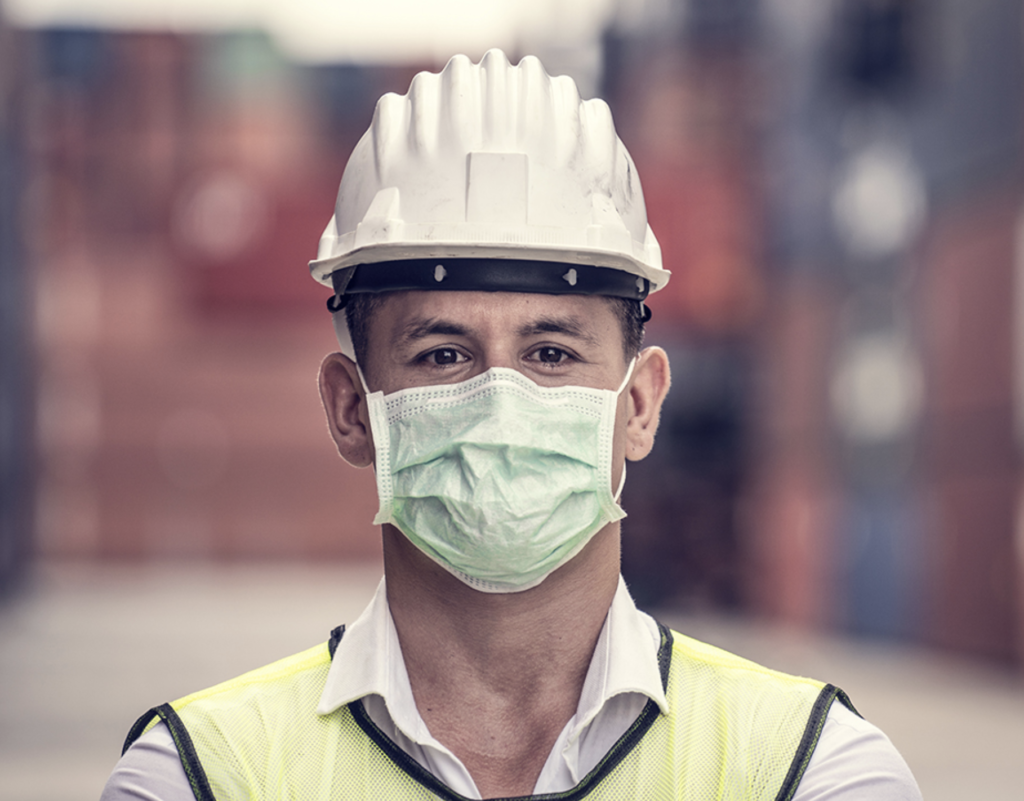 As COVID-19, or the "coronavirus," continues to dramatically impact the United States, employers across various industries continue to face new state-mandated rules and regulations aimed at protecting both employees and the general public. In addition, employers are facing increased scrutiny by the Occupational Safety and Health Administration (OSHA) for failing to strictly provide employees with coronavirus-related protections.
OSHA inspections are generally prompted for various reasons, including, but not limited to, fatalities or "catastrophes"; referrals of hazards from other government agencies, individuals, organizations, or the media; employee complaints; or for routine inspection. Since the start of the coronavirus pandemic through November 26, 2020, OSHA has received more than 12,750 complaints and referrals, and has opened nearly 1,400 coronavirus-related workplace inspections. In that same time frame, state agencies have received nearly 42,000 complaints and referrals, and have opened approximately 4,200 coronavirus-related inspections. In response to those complaints, referrals, and inspections, OSHA has cited nearly 250 businesses for violations relating to the coronavirus, resulting in proposed penalties of at least $3,403,139.
Specifically, OSHA inspections have resulted in coronavirus-related citations to employers for failing to:
· Implement a written respiratory protection program.
· Provide a medical evaluation, respirator fit test, training on the proper use of a respirator and other personal protective equipment (PPE).
· Report an injury, illness, or fatality.
· Record an injury or illness on OSHA recordkeeping forms.
· Comply with the General Duty Clause of the Occupational Safety and Health Act of 1970.
In addition to those more specific OSHA violations above, the General Duty Clause can generally serve as a basis for any citation. The General Duty Clause requires employers to furnish "a place of employment which [is] free from recognized hazards that are causing or are likely to cause death or serious physical harm" to employees, and to comply with all standards, rules, regulations, and orders promulgated under the Occupational Safety and Health Act of 1970. Accordingly, an employer could be in violation of the General Duty Clause when the hazard is COVID-19. Although the most common violations are linked to the PPE standards, recording requirements, and the General Duty Clause, employers should be aware that OSHA has the power to issue citations for any violation observed during an inspection, even if those violations are unrelated to COVID-19.
Violations for workplace safety could result in costly penalties. Specifically, as of January 15, 2020, the agency's maximum per-violation monetary penalties are $134,937 for willful or repeated violations, $13,494 for serious, other-than-serious, or posting requirements violations, and $13,494 for failure to abate existing violations. These are maximum fines, so the actual fine levied by OSHA could be, and in most coronavirus-related cases has been, less.
Avoiding Coronavirus-Related OSHA Violations
Notably, the highest number of complaints have originated from the healthcare, retail, restaurant, and construction industries, in that order. As of the date of this article, however, there are no OSHA regulations or standards specific to the coronavirus.
So, how can contractors avoid coronavirus-related OSHA violations?
In an effort to assist employers, OSHA points to its general standards and directives that may be most applicable to reduce worker exposure to the coronavirus. In addition to those general standards and directives, on April 22, 2020, OSHA issued safety guidance aimed at reducing construction workers' risk of exposure to the coronavirus. The substance of the guidance presents no new regulations but provides contractors with a clear and concise list of practical advice regarding areas such as enhanced workplace cleaning, social distancing in the workplace or at the construction site, and face coverings and other protective equipment.
More specifically, when working in the construction industry, OSHA recommends that the following actions be taken to reduce the risk of exposure to the coronavirus:
· Encourage workers to stay home if they are sick.
· Allow workers to wear masks over their nose and mouth to prevent them from spreading the virus.
· Continue to use other normal control measures, including PPE, necessary to protect workers from other job hazards associated with construction activities.
· Advise workers to avoid physical contact with others and direct employees/contractors/visitors to increase personal space to at least six feet where possible. Where work trailers are used, all workers should maintain social distancing while in the trailers;
· Train workers how to properly put on, use/wear, and take off protective clothing and equipment.
· Encourage respiratory etiquette, including covering coughs and sneezes.
· Promote personal hygiene. If workers do not have immediate access to soap and water for handwashing, provide alcohol-based hand rubs containing at least 60 percent alcohol;
· Use Environmental Protection Agency-approved cleaning chemicals from List N (www.epa.gov/pesticide-registration/list-n-disinfectants-use-against-sars-cov-2) or that have label claims against the coronavirus.
· To the extent tools or equipment must be shared, provide and instruct workers to use alcohol-based wipes to clean tools before and after use. When cleaning tools and equipment, workers should consult manufacturer recommendations for proper cleaning techniques and restrictions.
· Keep in-person meetings (including toolbox talks and safety meetings) as short as possible, limit the number of workers in attendance, and use social distancing practices.
· Clean and disinfect portable jobsite toilets regularly. Hand sanitizer dispensers should be filled regularly. Frequently-touched items (i.e., door pulls and toilet seats) should be disinfected.
· Encourage workers to report and safety and health concerns.
While many of these recommendations are standard operating guidelines with respect to jobsites, it is increasingly important to ensure that these guidelines are closely followed to prevent any unanticipated effects of the coronavirus, complaints or referrals, and to be better prepared in the event of an OSHA inspection.
Steps to Follow After a Citation
My company has been cited by OSHA. Now what?
Should OSHA determine that a contractor is in violation of OSHA standards warranting a citation and notification of penalty, there are several steps that contractors should take.
First, contractors must keep track of the 15 business days in which to contest the citation and penalties and the few exceptions which apply to that time frame. Occasionally, contractors lose track of the deadline during informal settlement negotiations in hopes of reaching an agreement. However, if that settlement cannot be finalized within those first 15 business days, then the contractor must file a formal contest even if its only reason for doing so is to preserve its rights.
During those first 15 business days, contractors should also determine whether they are seeking a complete reversal of the citation and fine, a reclassification of the citation to a lesser penalty or a change in the description of the offense, or if they are better suited to simply pay the fine. Contractors are encouraged to consult with an attorney when making these determinations, particularly in the event of a death or serious injury, whether coronavirus-related or otherwise.
A contractor has three grounds for contesting an OSHA citation: the citation itself, the proposed penalty, and/or the abatement date. Once a contractor has filed a notice of intent to contest, the citations, including the proposed penalties and abatement dates, are put on hold pending a final resolution, either through settlement or trial. In most cases, the dispute will end in settlement. However, barring a settlement, the area office forwards the notice of contest to the OSHA Review Commission, which assigns the case to an administrative law judge, who schedules a hearing. During the review, contractors are given an opportunity to serve discovery, conduct depositions and cross examination of witnesses, and may also appeal the decision of the administrative law judge for a review by the full commission.
Because the contractor will be defending itself in a court-like setting, it is important that the contractor maintain detailed records about the company's safety procedures, including how the company has addressed and corrected any issues identified by the initial inspection and, if the contractor does decide to contest a citation, contractors are strongly encouraged to consult an attorney.
About the author: Keith A. Boyette is an attorney with Anderson Jones, PLLC in Raleigh, North Carolina, a law firm with attorneys licensed in North Carolina, South Carolina, and Georgia. For more information or questions about this article, please email him at kboyette@andersonandjones.com.
Author's note: This article is intended only for informational purposes and should not be construed as legal advice.