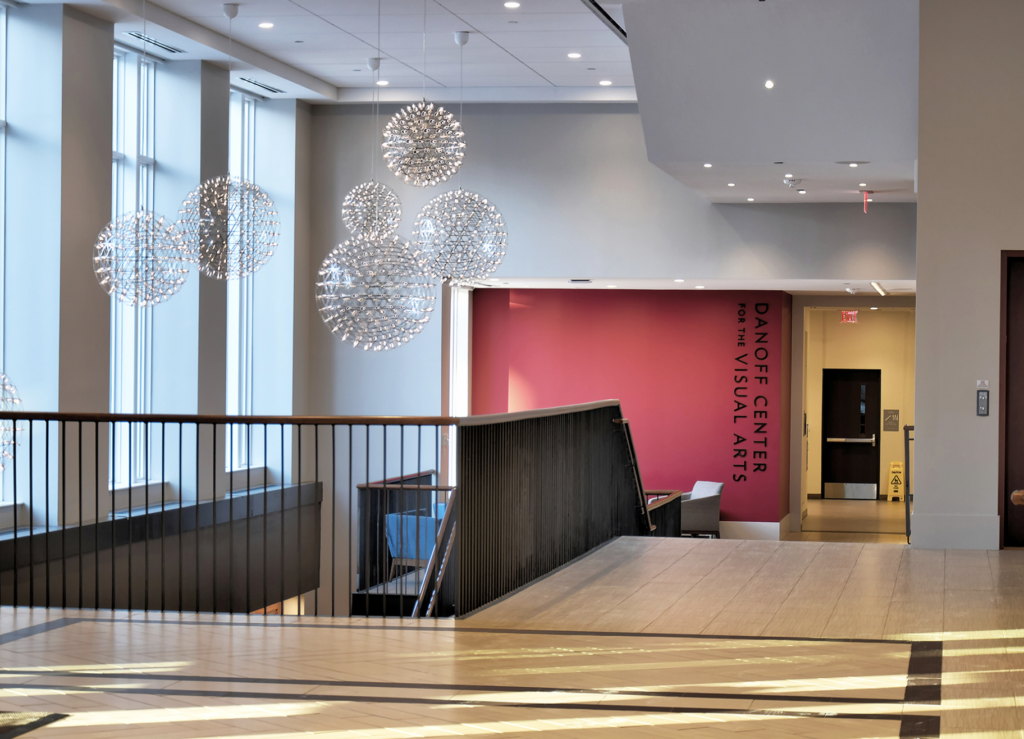 Roofing experts are well aware smoke vents can save lives and reduce the amount of property loss. While life and property safety are their primary function, acoustical smoke vents also play an important part in noise mitigation. When Middlesex School in Massachusetts renovated the 55,000-square-foot Bass Pavilion for the Arts and Danoff Visual Arts Center, the architectural team from CBT Architects selected four acoustical smoke vents manufactured by The BILCO Company.
"The features that were included in the smoke vents were geared to student safety," says Michelle Oishi, the lead architect on the project for CBT. "That was of paramount importance. They were also space considerations, and the automated aspect of the vents was important due to the fact that we wanted very few things interfering with the rigging sets."
Broad Scope
The primary objective of the project aimed at improving the existing theater and creating a space where the school's entire 400-plus students and nearly 100 faculty members could assemble. The previous structure was built in the 1960s. The school opened in 1901.
"There's a commitment to theater and the arts," says Steve McKeown, the school's project manager. "It's not any different than our commitment to clubs, sciences or athletics. We provide spaces for students who are interested in a variety of things. There's a lot of cool opportunities for students to find their promise."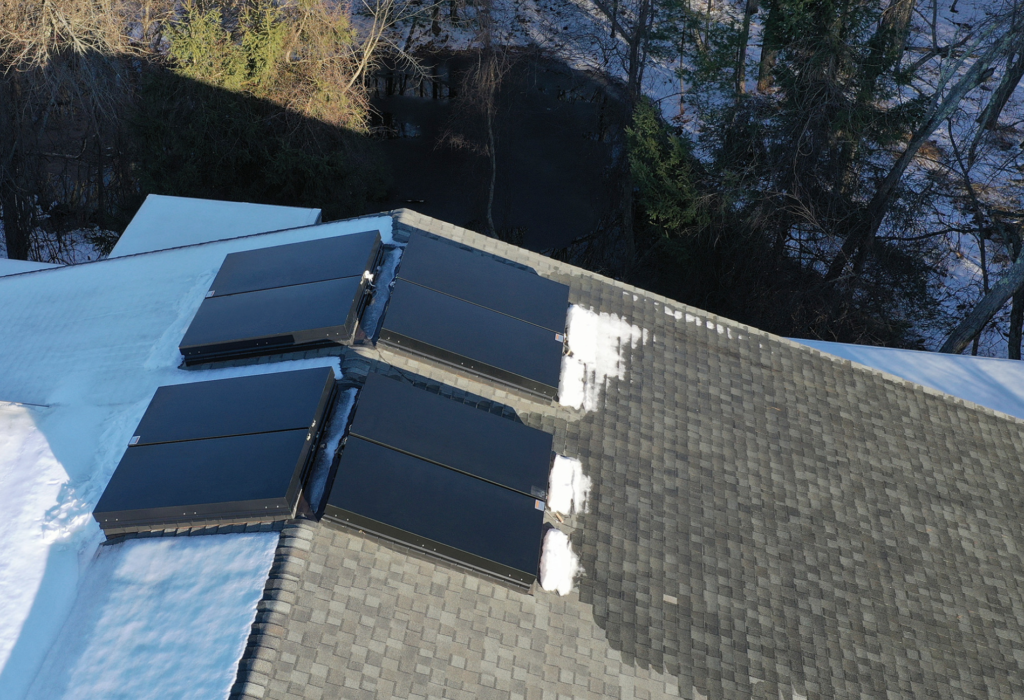 Architects, engineers and contractors needed a large dose of creativity to execute the project. The theater's original roof structure and perimeter walls needed to remain standing. In essence, the renovation was a major do-over of the existing space without adding additional square footage. "We had to work within the confines of the existing roof structure and the surrounding walls," Oishi said. "A certain amount of the existing building was out of character with the rest of the school."
The acoustical smoke vents used in the Middlesex School renovation are 6-foot-by-6-foot double-leaf smoke vents with motorized operation that allows them to be opened and closed from a remote location. They also include limit switches, which allow for monitoring if the vents are in the open or closed position.
Automatic smoke vents protect property and aid firefighters in bringing a fire under control by removing smoke, heat and gases from a burning building. This ensures better visibility, evacuation time, and protection against fire spread, as well as reduced risk of smoke inhalation and structural damage. They are activated upon the melting of a fusible link, and are ideally suited for large expanses of unobstructed space such as factories, warehouses, auditoriums and retail facilities.
Acoustical smoke vents, however, take on the added quality of controlling noise. They are used in theaters, concert halls and other projects where it is important to limit noise intrusion.
Know Your Ratings
Acoustical smoke vents and their ability to block out noise are determined by ratings in Sound Transmission Class and Outdoor-Indoor Transmission Class. For acoustical smoke vents, the OITC rating is the more important figure for architects to consider.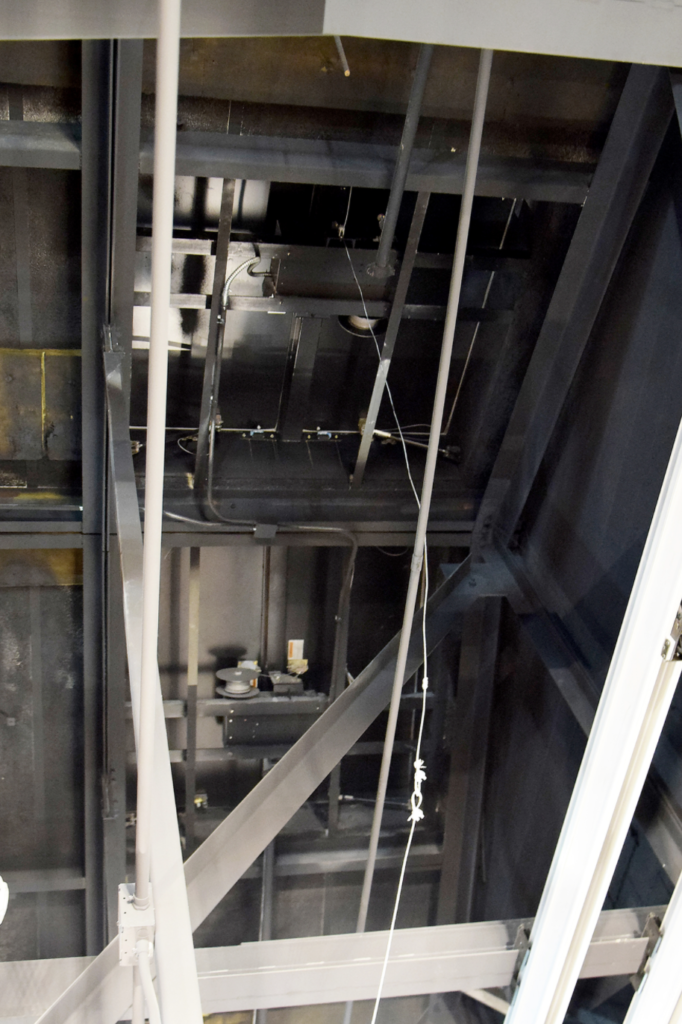 OITC rates the transmission sound between outdoor spaces and indoor spaces in a structure. Like the STC rating, OITC measures sound intensity loss in decibels. The OITC rating was developed in 1990 and is typically used to measure sound transmission loss over a frequency range from 80 to 4000 hertz. It is most applicable for measuring the prevention of low frequency exterior sounds such as automotive traffic, construction, and low-flying airplanes through exterior building surfaces.
STC measures the extent to which sound is prevented from being transferred from one area to another. The higher the STC value, the less that sound can be transferred through a building product. STC is typically used to measure sound transmission loss over a frequency range from 125 to 4,000 hertz and is most applicable for interior areas that experience mid to high frequency noises, such as conversation, television, telephones, and office equipment.
"OITC is the preferred rating when addressing sound insulation from exterior noise — especially when transportation noise sources are impacting a building facade with significant low-frequency (bass) sound," says Harold Merck, principal and acoustician for Merck & Hill Consultants of Atlanta. "While STC ratings may be fine for typical interior noise sources such as voices, STC doesn't adequately address the extended low-frequency noise contribution of aircraft, traffic or even large roof-top equipment. The OITC better addresses low-frequency noise impacts and is the more applicable sound rating for roof mounted automatic smoke vents."
The BILCO Company recently unveiled a new acoustical smoke vent, with an STC rating of 50 and an OITC rating of 46, that provides the highest level of protection against exterior noise intrusion. In addition, the product has also received an ISO-140-18 sound rating when tested against rainfall sound. The rating measures the impact of sound insulation on building materials — such as roofs, skylights and roof/ceiling systems — incur when exposed to artificial rainfall.
Checking All the Boxes
From the roof on down, the completed project at Middlesex checks all of the boxes that were the target of the two-year renovation.
The main stage now includes balcony seating that allows the entire student body and faculty to fit comfortably as an audience for performances, guest speakers and all-school assemblies. It features a motorized orchestra pit that can be raised up to the stage level.
There are gallery space and pin-up areas as new arenas to celebrate and encourage the artistic pursuits of students. There is also a new "mindfulness" space that will provide "emotional and intellectual space to reflect and recharge," according to the architect. Workers also improved a courtyard to provide accessible entry to adjacent buildings which includes a terrace that serves as an exterior performance venue.
Thanks to the acoustical smoke vents, it also includes important life and property safety features that also limit exterior noise.
"It's an awesome space," McKeown said. "The entire community gathers there on a weekly basis, and it's very comfortable. It provides a space where our community can gather, and that's something that is very important to our school."
About the author: Thomas Renner writes on building, construction, and other trade industry topics for publications in the United States.
TEAM
Architect: CBT Architects, Boston, Massachusetts, www.cbtarchitects.com
Contractor: J.S. Mortimer Inc., Auburn, Massachusetts, www.jsmortimer.com
MATERIALS
Smoke Vents: Acoustical Smoke Vents, The BILCO Company, www.bilco.com
Shingles: Landmark, CertainTeed, www.certainteed.com