Marathon Roofing Products recently introduced the all-new Aluminator Pro. Building on the success of the company's Aluminator All-Aluminum Retrofit Drain, the newest model includes a Pro Dome that features an aluminum security strainer with a removable lid for easy cleaning and security.
"We have had great success with our Aluminator Drain and adding the Pro Dome to the line has made it easier for contractors to clean out our drains using the removable lid," said Tim Krawczyk, Director of Sales for Marathon.
Marathon Roofing Products has manufactured and distributed quality commercial roof drains, vents, equipment, and accessories worldwide for more than 50 years, and the company is committed to continuing to supply its customers with quality products at competitive prices. "Our corporate moto is 'When it rains Marathon Shines,'" stated Tod Cislo, President of the Marathon Companies. "We truly take pride in our customers' success through innovation and the best customer service in the industry and look to many great years ahead."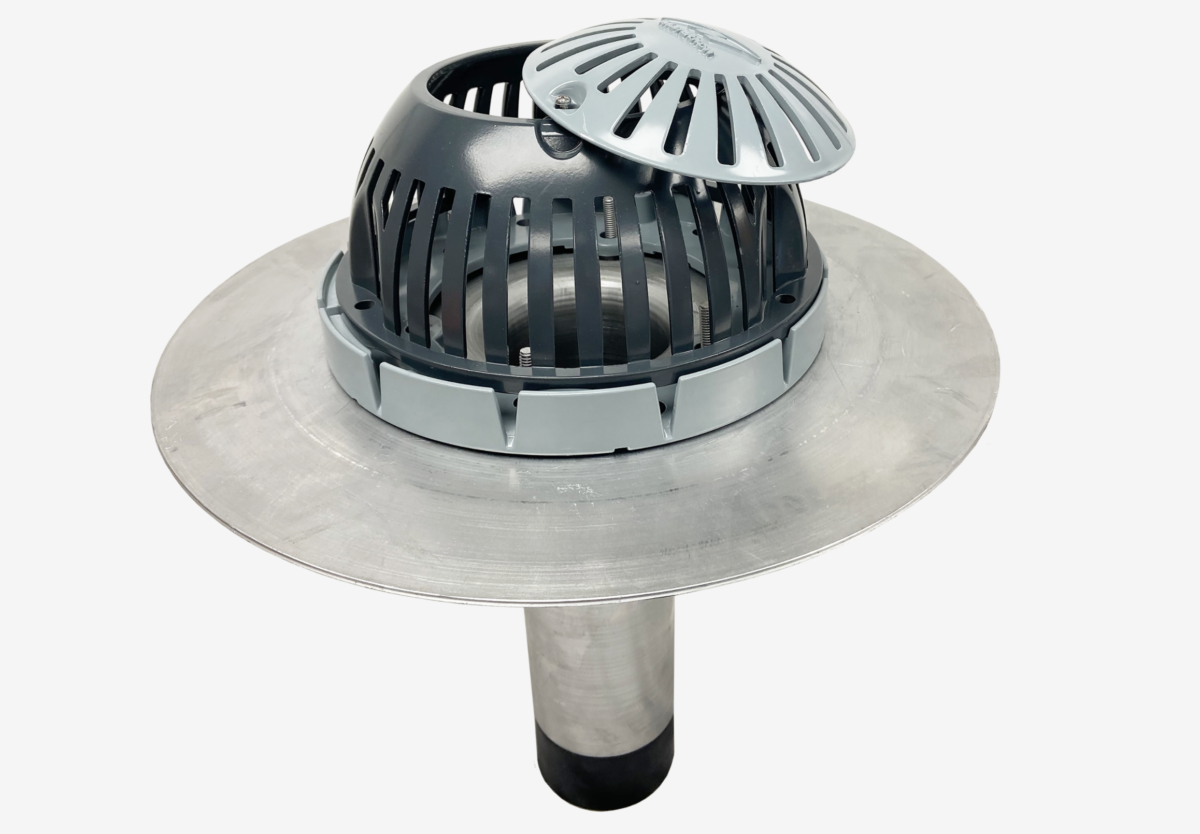 The drains feature heavy-duty spun aluminum construction for quick and easy installation, a heavy-duty coated aluminum clamping ring designed with 12 scallops to maximize drainage, and seep holes to ensure no water remains on the roof surface. The ProSeal rubber seal provides a strong mechanical seal to prevent water backup issues, and the drains have a larger stud diameter for increased strength. The Aluminator Pro is available in 3-inch, 4-inch, 5-inch and 6-inch drain sizes.
"We switched to Marathon drains a few years ago and haven't looked back," said Bob Fisher of ABC Supply Co. Inc. in Austin, Texas. "The quality of their products and excellent customer service has helped us grow our drain business. The Aluminator Pro is a great addition to the drain lineup. Service crews love it for the ease of clean out."
"We need to be the best before we can be first, and that is what we strive for every day," said Cislo. "It has been a challenging year for the entire industry, but we are proud to say that we have been able to maintain stock and continue to introduce great products such as the Aluminator Pro. In addition, we will be launching some exciting new products to our already extensive line of drains early in 2022. Stay tuned!"
LEARN MORE
Visit: marathondrains.com
Call: (800) 828-8424
email: timk@marathondrains.com