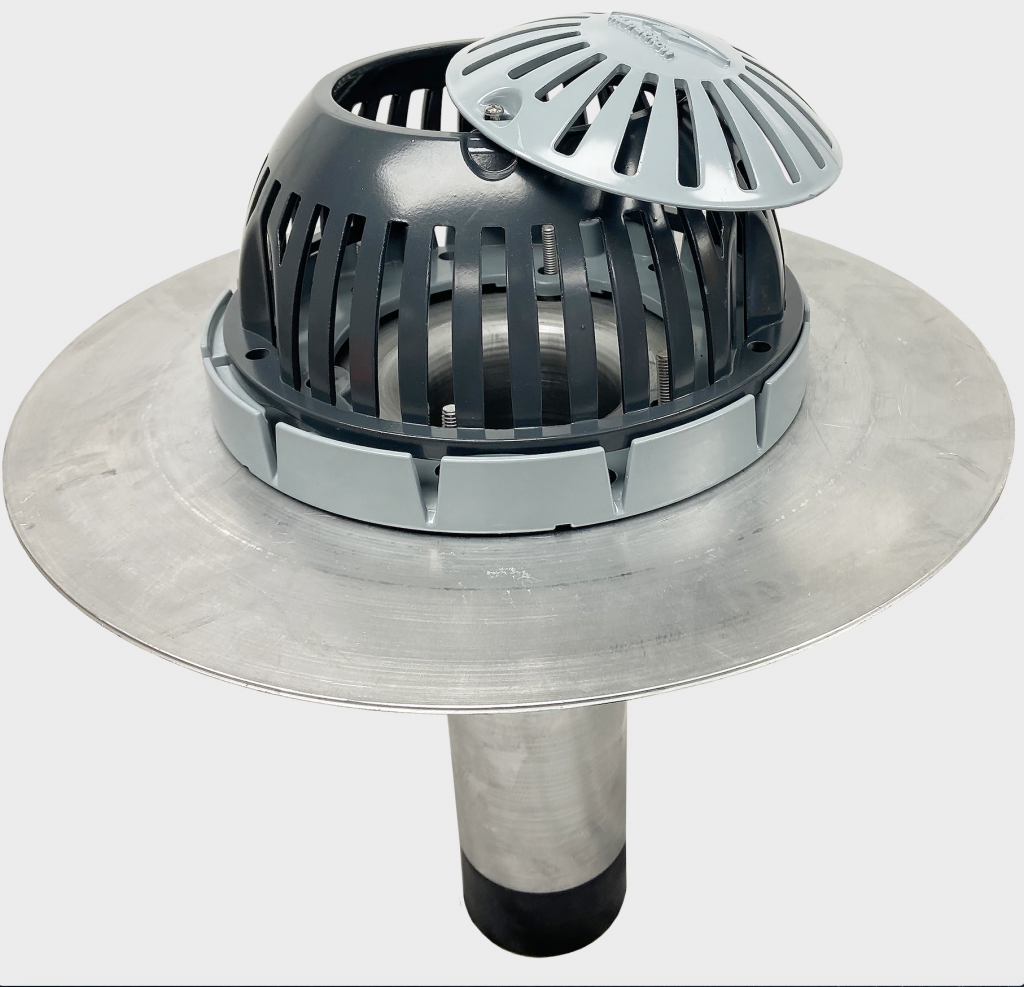 Marathon Roofing introduces the all-new Aluminator Pro. Building on the success of the company's Aluminator all-aluminum retrofit drains, the newest model includes a Pro dome that features an aluminum security strainer with a removable lid for easy cleaning. The drains feature heavy-duty spun aluminum construction for quick and easy installation and a heavy-duty coated aluminum clamping ring designed with 12 scallops to maximize drainage. 
The ProSeal rubber seal provides a strong mechanical seal to prevent water back-up issues, and the drains have a larger stud diameter for increased strength. The Aluminator Pro is available for 3-inch, 4-inch, 5-inch and 6-inch drain sizes. 
For more information, visit https://marathondrains.com.