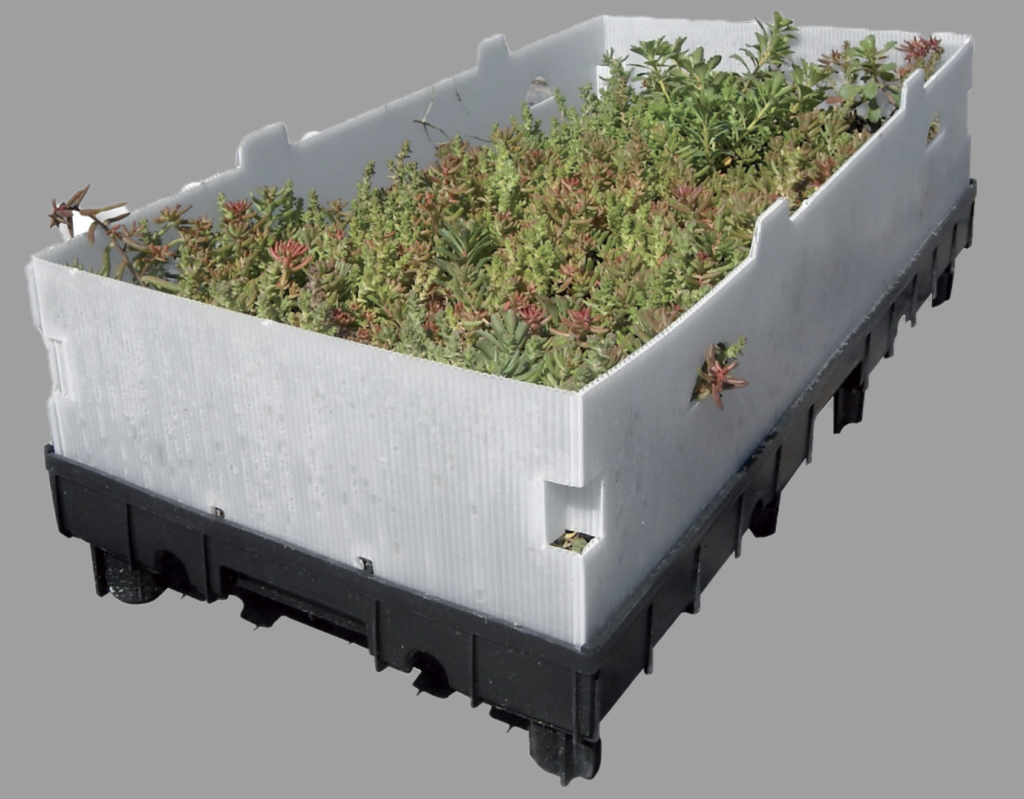 SOPREMA releases the SOPRANATURE TOUNDRA BOX. This all-in-one, modular pre-vegetated system is composed of a module containing a filter cloth that is customizable for water retention based on your plant selection and cultivated tundra plants, which is a mix of sedum species or a mix of different drought-resistant perennials. The mix of vegetation can be adapted according to the hardiness zone and climatic conditions.
SOPREMA wants to popularize green roofs and improve their availability across North America with this easy-to-install and maintain system, which was introduced to the European market over 15 years ago.
An increasing number of large cities are strongly promoting the installation of vegetated roofs. Some even go as far as modifying their urban plan to reduce heat islands and support storm-water management, which are growing urban issues.
"The SOPRANATURE TOUNDRA BOX helps retain rainwater at the source," said Tom Stuewe, product manager for liquids products and SOPRANATURE at SOPREMA. "This feature is essential in the context of storm-water-efficient management in highly mineralized urban areas. Plus, by acting as an additional protective layer, the vegetated surface extends the service life of the roof's waterproofing system."
Factory-made from 100% recycled polypropylene, the modules are light, hold a large water volume, and offer excellent wind uplift resistance properties.
Besides helping save time during installation, the removable peripheral casing (side boards) allows side-by-side installation for a clean finish, hiding the module edges once the product has been placed. This system is suitable for both small and large surfaces, either flat or sloped (up to 20 percent).
The perennial or sedum mix can be adapted to the local hardiness zone and climatic conditions, thus ensuring healthy vegetation.
For more information, visit www.soprema.us.