As we approach Giving Tuesday, it's a common practice to take a moment to ask ourselves what we've done for others in the past year and look at ways to give back. Through our social impact initiative, GAF Community Matters, which is focused on making a positive difference as neighbors and partners in the community, and the outstanding efforts of our employees across the country, that moment of reflection during this year's holiday season is full of pride and celebration.
Our goal with Community Matters is to make giving back and supporting our community part of how we work and make decisions, not just during the holidays, but throughout the year. In the last few years, we have developed and expanded our program to be able to create impact that builds on itself, year after year, for our communities and for our organization.
At GAF, our commitment is rooted in our brand promise to "protect what matters most" and that includes leveraging our expertise, resources, and products to help build resilient communities where we live and work. This is the core of who we are as an organization, and that commitment informs how we approach our efforts to give back. Community Matters was developed with a few guiding principles in mind:
1. Provide support where our work, products, relationships, and industry expertise make us the best-positioned to do good for our communities. We recognize that we can better leverage our scale and resources when we focus our energies in a few key areas where we have a unique point of view, rather than trying to be all things to all communities. There is something about contributing something that only you can contribute that differentiates the experience of building community. Just last month, GAF partnered with Habitat for Humanity to build an entire home from foundation to roof in just five days for a deserving family in Tuscaloosa, Alabama. As part of the build, GAF donated all of the roofing materials, including installation labor by nearly 75 volunteers through its GAF Tuscaloosa Plant and local community champions.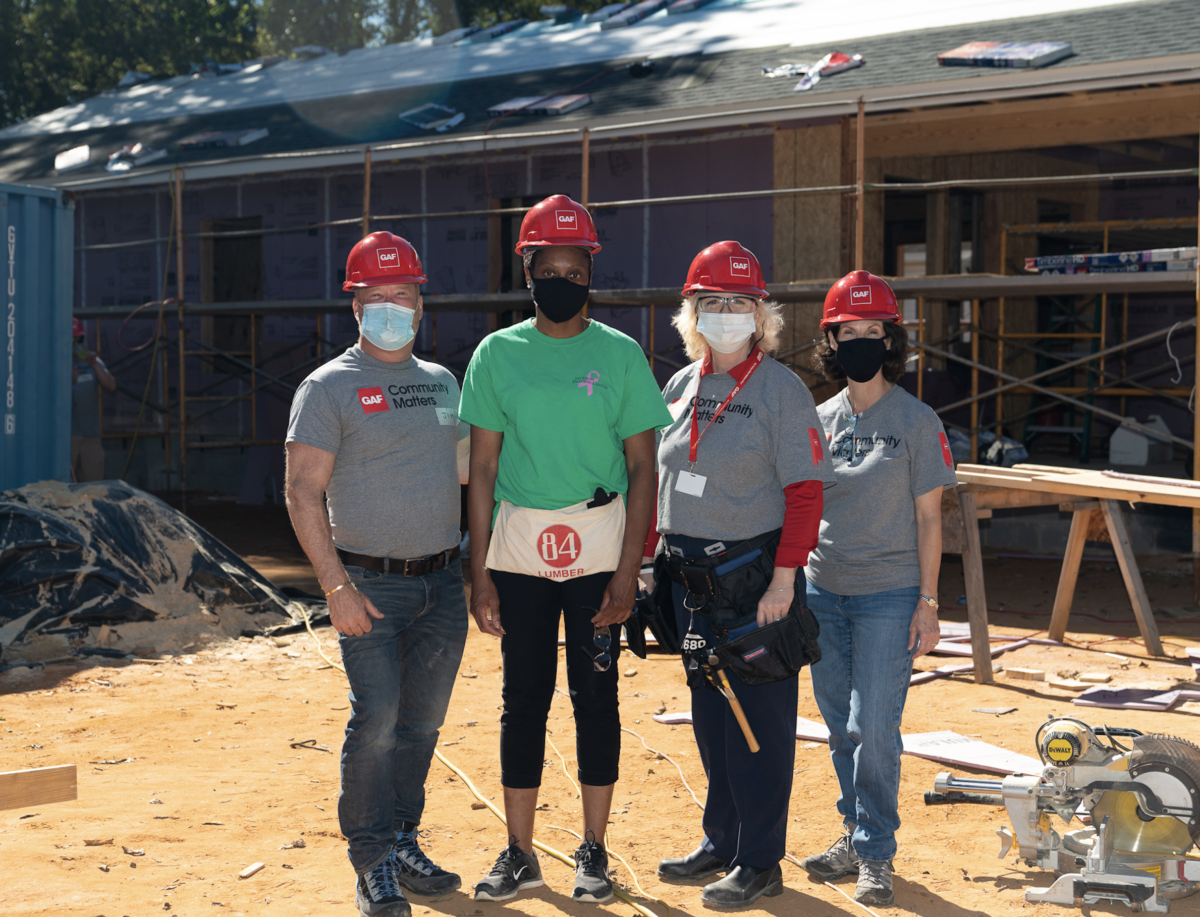 2. Every community has unique needs. We focus on understanding and supporting those unique needs — whether that be an expanded recreational facility to support social resilience, or preparation in areas affected by natural disasters. Our employees who live in those communities are best positioned to help us understand and meet those needs. Earlier this year, we were able to provide a 60,000-square-foot facility to Good360, a national nonprofit dedicated to rebuilding vulnerable communities after natural disasters. Now, this redistribution center can serve as a hub for the Gulf region, reducing the time it takes for local nonprofits to get supplies to communities in need after a disaster.
3. GAF is the facilitator: our scale and relationships enable our employees and partners to build resilience in their communities. We recognize that our employees have different ways to leverage their own skills and talents. Some prefer to donate to causes they feel connected to, while others have skills that make their time and energy more valuable than what they could donate. It's our job to facilitate our employees' efforts in both types, giving them the tools and resources they need to make an impact in the way that best suits them. We are seeing the success of this continue to grow. This year we saw a 50% increase in volunteer hours and 25% increase in the number of employees volunteering.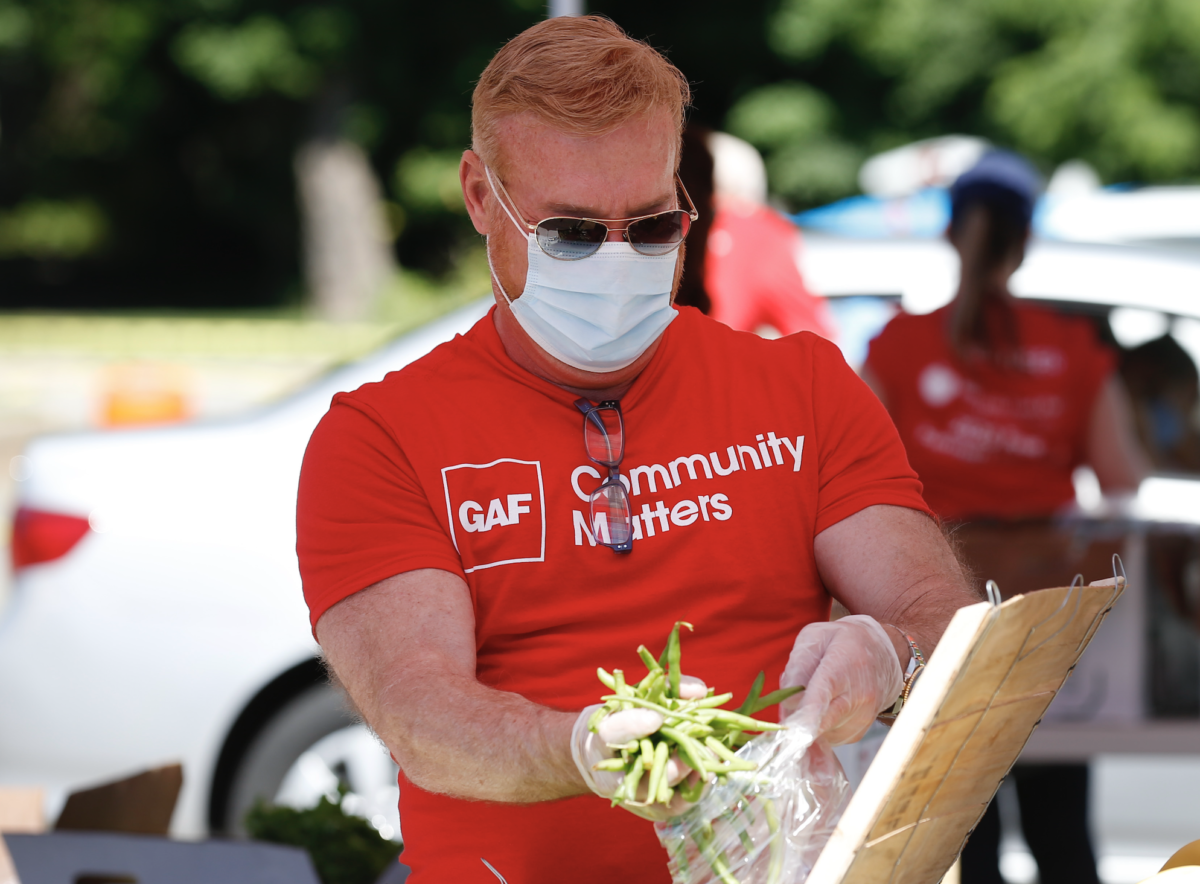 We are excited about the momentum we are building through this work. The data is clear that employees who give back through their organizations are more highly engaged and likely to stay with an organization longer. By facilitating opportunities to give back, we are creating meaningful points of engagement between our employees, our brand, and our communities. We are keeping our talent and increasing levels of engagement while they're here.
In the last three years, we have learned some valuable lessons on the importance of not just giving back throughout the year, but about making it a core principle of how we operate. These philosophies can help to build connection and impact for your brand among the community and your employee base: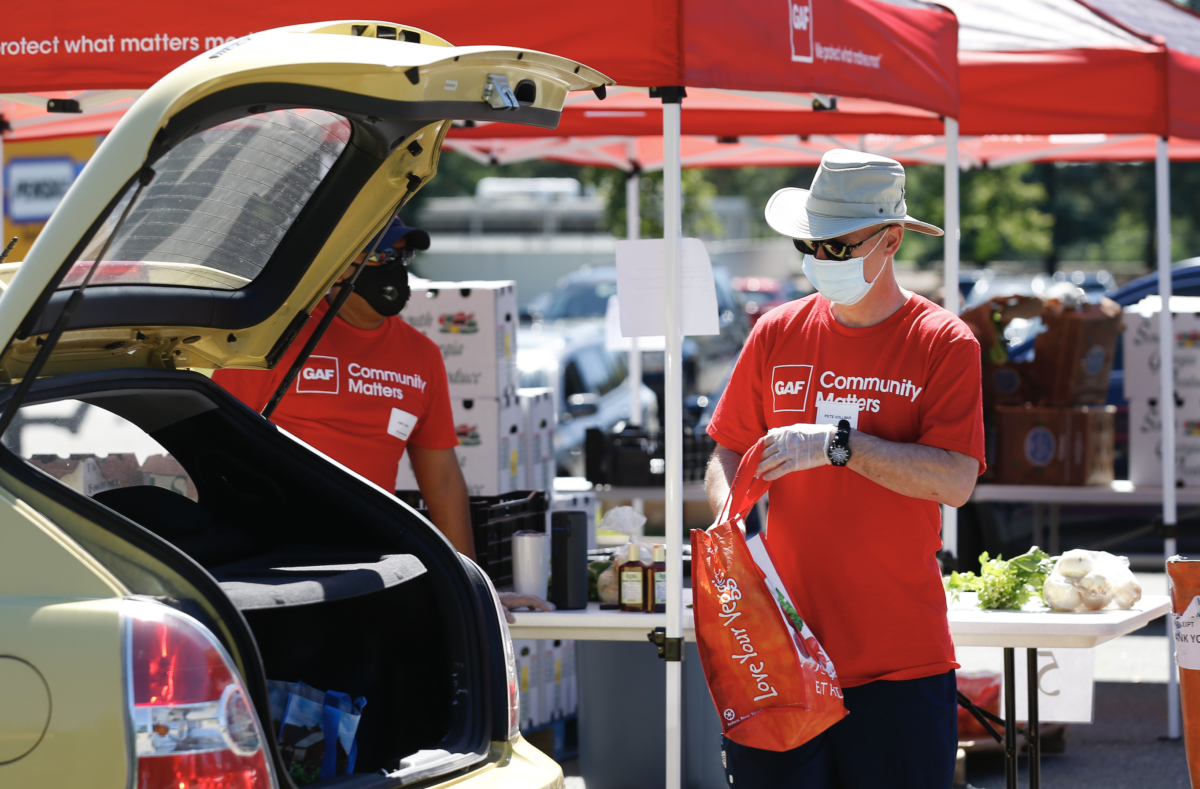 Align to your purpose. You will be able to create the greatest impact when you focus your efforts around a specific challenge or set of challenges, and when that challenge is aligned to your purpose you will be able to provide unique support that goes well beyond the number of volunteer hours or sum donated.
Take care of your own. If you serve the community in a public and outward facing way, but fail to provide the same support when your people are dealing with disaster or personal tragedy, your program will lose credibility. If you can't help your employees when they need a hand up, then you are not truly giving them all the resources they need to move out into the community and make an impact.
Get creative. One size does not fit all. GAF operates in dozens of different communities, and every one of these has its own unique set of challenges. We strive to build resilience in every one of them, but that can look very different. Look first and foremost at the needs of the community, then look at the skills and insights your organization brings to the table, the relationships and network surrounding you, and the assets you have available.
It is humbling to look at the impact we have made so far. I hope that in the coming year, you too look inward within your company and uncover ways that you can uniquely give back throughout the year to those in your local community. As we have seen, the effects have lasting impact.
About the author: Andy Hilton is Chief Communications Officer and Head of Corporate Social Responsibility at GAF. For more information, visit https://www.gaf.com/en-us/about-us/community.