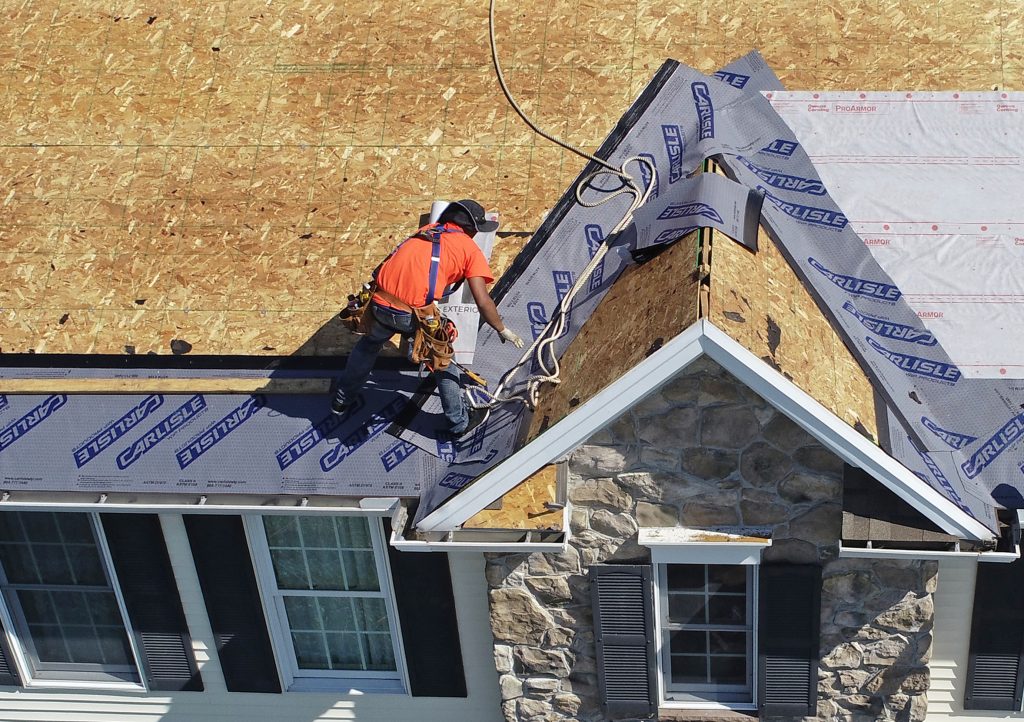 Carlisle WIP Products' WIP GRIP Premium Shingle Underlayment was recently named Best New Residential Product at the 2020 International Roofing Expo in Dallas, Texas. WIP GRIP features a slip-resistant top film that improves roofers' safety on wet and dry installations.
According to the manufacturer, WIP GRIP Premium Shingle Underlayment is a flexible, 55-mil-thick, rubberized asphalt, fiberglass-reinforced membrane. It can be used on critical roof areas such as eaves, ridges, valleys, dormers, and skylights; it may also be used as covering for the entire roof to prevent moisture or water entry. Once installed, WIP GRIP protects the roof structure and interior spaces from water seepage caused by ice dams and wind-driven rain. Additionally, at the time of eventual re-roof, WIP GRIP's top film has a proprietary embossment that helps to prevent the embedding of shingles to the underlayment, providing for easier tear-off.
Attendees at the 2020 International Roofing Expo voted online for their favorite new products on the show floor in three categories: residential roofing, commercial roofing, and tools and equipment.
For more information, visit www.carlislewipproducts.com.