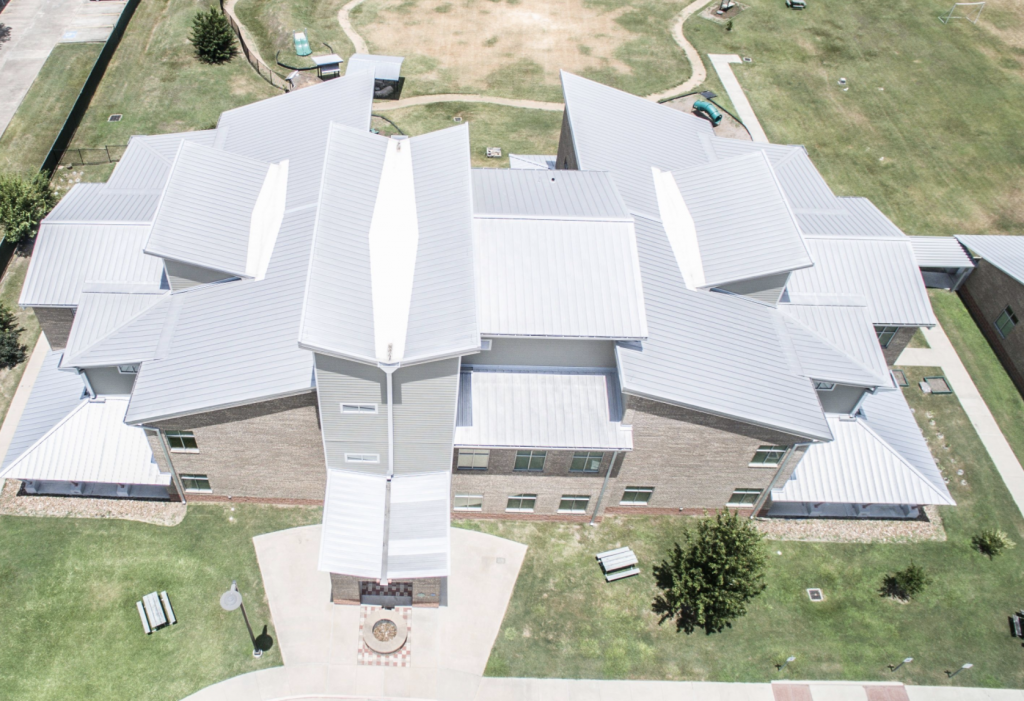 The Monarch School in Houston was founded in 1997 in response to a critical need to serve students with neurological differences that required programs that were not offered in schools, or even in the state. After nearly 10 years, the Monarch School moved to a new location to support their growing institute. Following an aggressive campaign, the Chrysalis Building was completed in August of 2009 and the second phase, the Butterfly Building, was completed in 2013.
The direction of this project came from sitting down with the Monarch School and meeting with them to develop and address their needs, wants and concerns. Low maintenance costs were a high priority when deciding what panels to use for the new building. Creating a space that allowed the students to feel safe and providing a sustainable energy solution were the main focus of the project.
Jackson & Ryan Architects of Houston designed the project and Mission Constructors of Houston worked as the General Contractors.
Metal was used in this project because of its durability and its ability for customization with the school's architecture. They also used metal roofing to meet LEED requirements of reflectivity and roof pitches of 2:12. It was very important for Monarch School to be green, which started on the inside with the importance of indoor air quality for the children attending this school and moved outward.
All 20,000 square feet of Houston's Monarch Schools Chrysalis Building roofing panels are MBCI's 24-gauge SuperLok standing seam roof system in Galvalume. SuperLok is a mechanically fieldseamed, vertical leg standing seam roof system that combines a 2" tall slim rib with exceptional uplift resistance. SuperLok® has been designed to withstand the most rigorous weather conditions and holds numerous UL 580 ratings as well as Air and Water Testing approvals.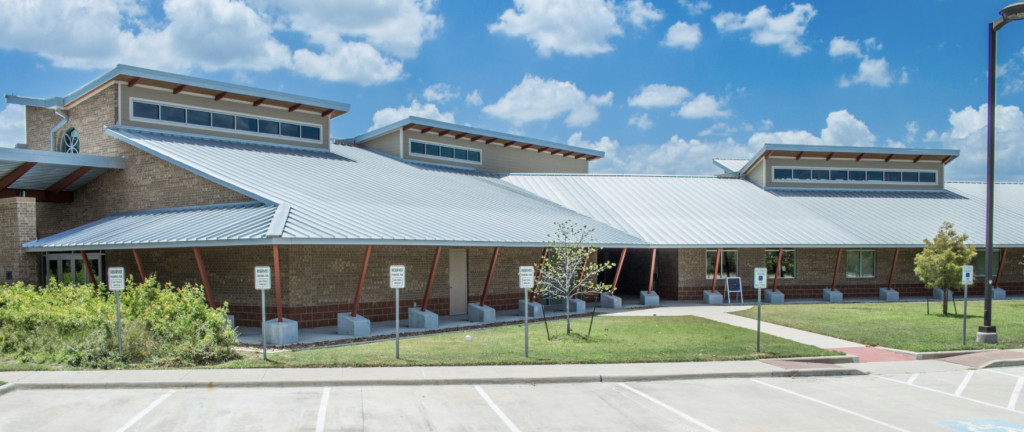 Not only was metal selected because of its durability and reflectivity performance, but the Galvalume roof was selected for its natural look. It was also chosen because of its longevity, recycled content, regional materials department and its highly sustainable material. The Chrysalis Building has achieved LEED Gold certification and has earned the "Designed to Earn the Energy Star rating."