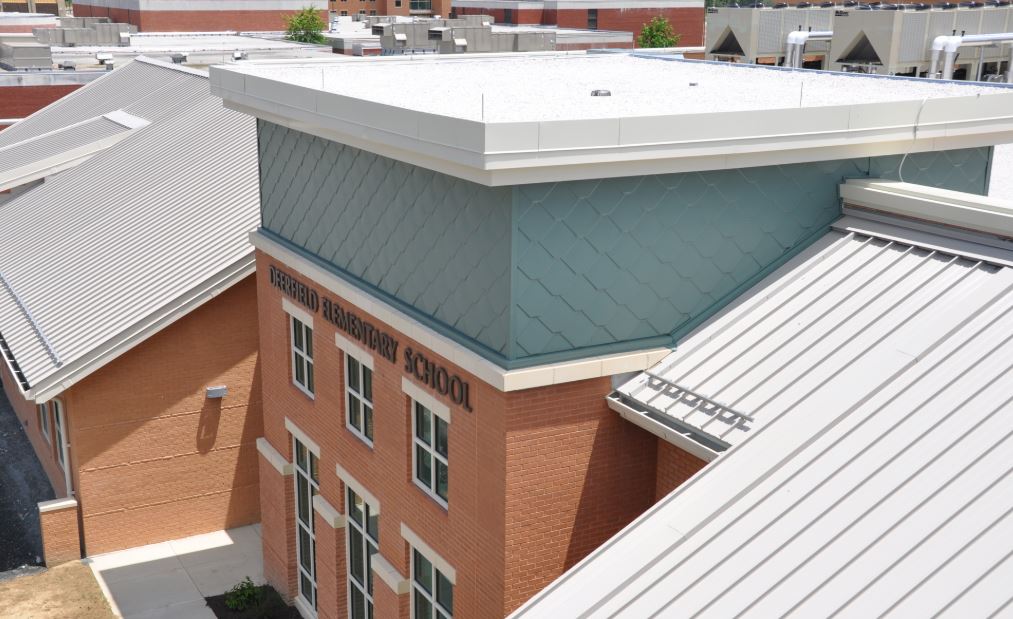 Cole Roofing Company is celebrating its 100th birthday this year. Founded in 1919 in Baltimore, Maryland, the company currently employs more than 100 workers and focuses on commercial roofing work, with a diverse portfolio that includes single ply, built-up roofing, metal, wall panels, and renewable energy systems.
In 2012, William Robert Cole, known as Billy, took over the helm of the company from his father, William Roland Cole, known as Bill. Billy Cole represents the fourth generation of his family to run the business. As the company commemorated this milestone, Bill and Billy Cole shared their memories of the company and insights on the industry with Roofing.
100 Years of History
Bill's grandfather, John H. Cole Sr., founded the company as John H. Cole & Sons after World War I. "My grandfather started the business in his basement making ductwork for home furnaces," Bill says.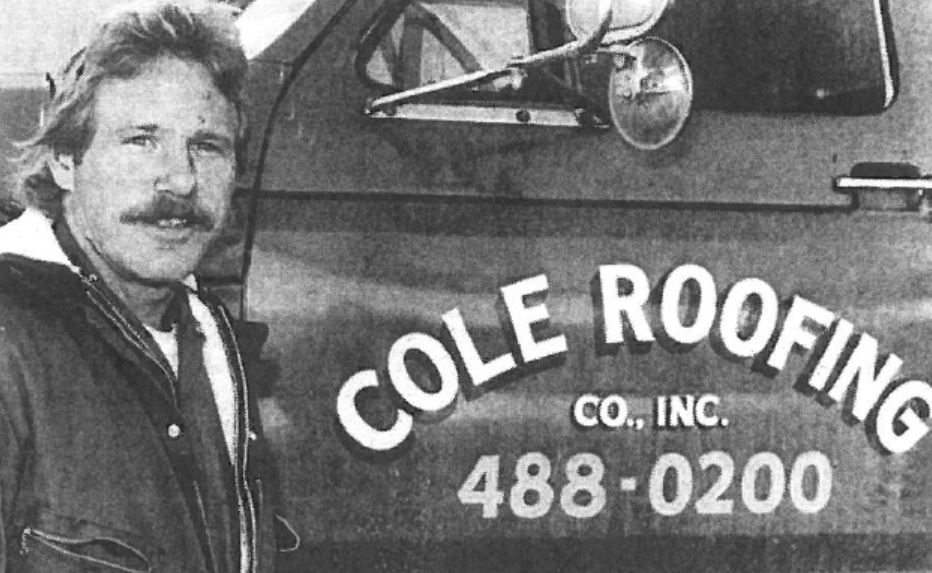 The business expanded to include gutters and downspouts, which led to installing shingle roofing. "Near the end of World War WII, my grandfather died suddenly," Bill recalls. "All three of the older sons were off in the military. My grandmother, Mary Cole, ran the business for about two years until the war ended and the sons returned."
Two of Mary's sons, John and Bud Cole, took over the business after the war. In the 50s, the company started installing BUR on row houses in Baltimore. In the 60s, at Bud's initiative, the company began doing commercial work. Bud bought out his brother in the mid-60s, and the commercial side of the business continued to grow as the residential side tapered off.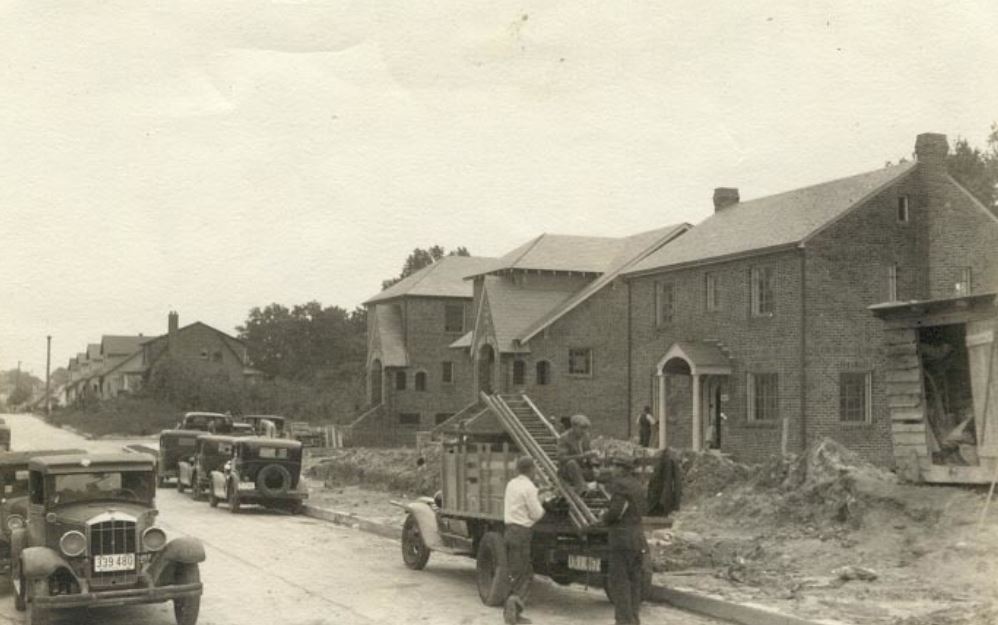 "In the late 70s, I saw an opportunity with the introduction of single-ply membranes," Bill says. "We shut down our residential side and trained all our steep roofers to install single-ply roofing."
Bill Cole became president of the company in 1989 and continued to build the company, expanding into metal roofing. After years of being known as Cole Roofing, the company officially changed its name from John H. Cole & Sons to Cole Roofing Company Inc. in 1998. The business has continued to diversify in the 21st century, expanding into areas including green roofs, photovoltaic systems and metal wall panels. Bill served as president until 2012, when Billy was named president; Bill remains with the company as senior vice president.
Following in Their Father's Footsteps
Bill remembers being exposed to the business at an early age. "Sometimes on Saturdays when I was 10 or 12, my dad would go out and look at jobs, and sometimes he would take me with him," Bill notes. He began working summers at the company in 1971 after his sophomore year of high school. His starting wage was $2.75 an hour. He was surprised to find out the laborer working alongside him — a college student — was making $3 an hour. "I stormed into my dad's office to ask him what the heck was going on," Bill recalls. "My dad didn't even blink. He said, 'Well, one day you'll be able to tell people you truly started at the bottom.'"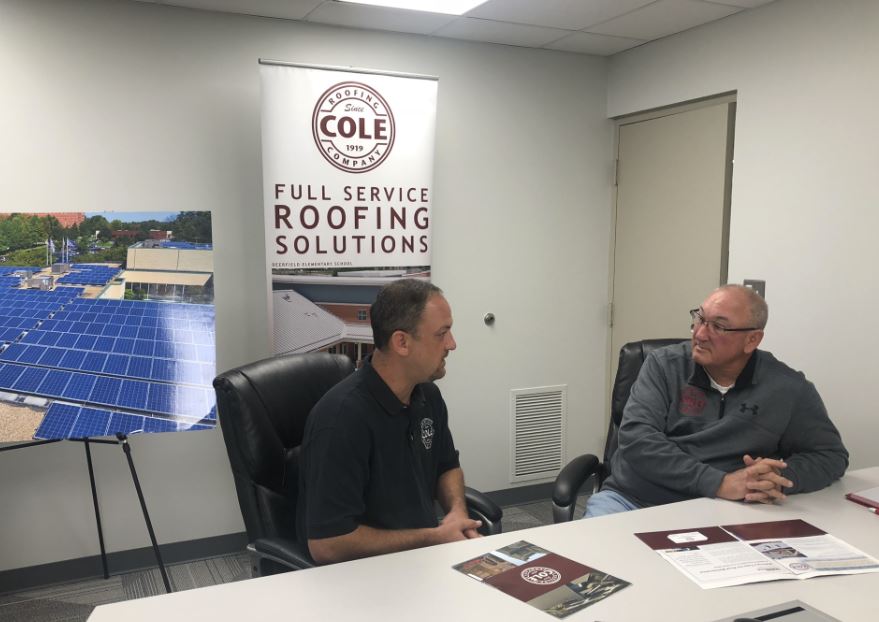 Bill worked on some of the company's high-profile projects, including Baltimore City Hall, the National Aquarium, M&T Bank Stadium and the U.S. Naval Academy. "We did almost all of the slate roofs at the Naval Academy," he notes. "Over the years, we did a tremendous amount of work down there. We don't do much slate anymore, but back in its heyday, in the late 50s and 60s, we did a lot of slate work."
Billy got his first opportunity to work for the company at age 13, when he did odd jobs including cleaning up the yard and cutting the grass. "I moved on to destroying things with fork lifts, and then when I got my driver's license, I moved on to destroying things with pickup trucks," Billy explains. "Thank goodness my dad was patient."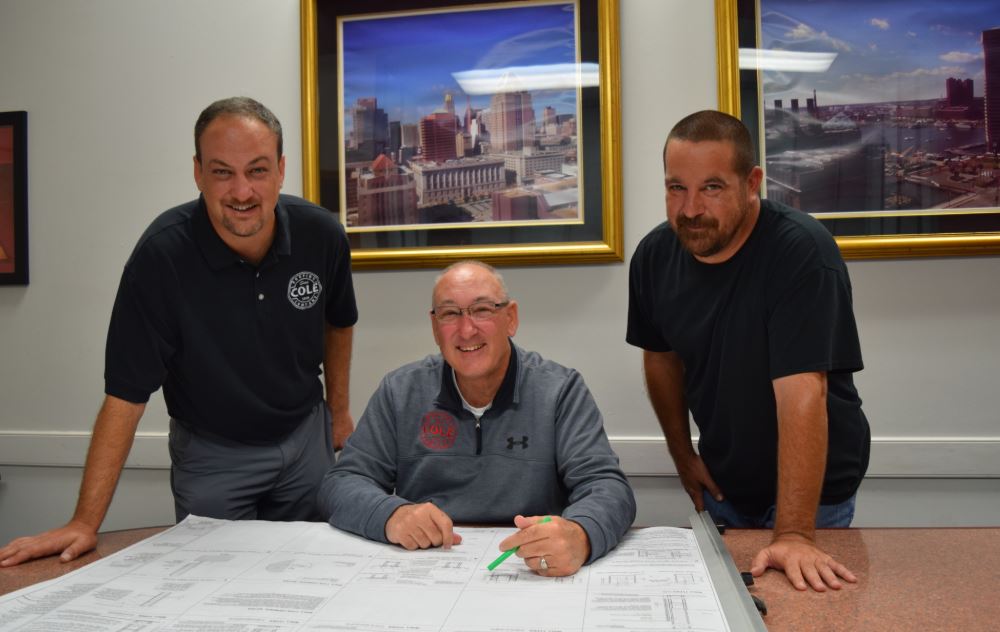 Billy worked summers for Cole Roofing while in high school and continued to work at the company while taking night courses at nearby Towson University. He decided to follow in his father's and grandfather's footsteps, and he's found it a rewarding experience.
"I had the fortunate opportunity to learn a lot about succession planning and running a family business from my grandfather and father," Billy says. "I like what I do. Roofing fills this need for people. You're genuinely helping them when they need it the most. People do need an expert to help them at that point, when water is coming in their building and preventing them from functioning. It ranks high on their crisis level."
Adapting to a Changing World
Bill and Billy Cole believe the company has thrived by staying on the leading edge — and not the bleeding edge — of change in the industry. "We have always kept an eye toward the future," notes Bill. "We don't always want to be the first — let someone else work the bugs out — but we are never far behind."
The Coles point to three examples of key technological advancements over the years that benefitted the company: embracing single-ply membranes, the early adoption of computers, and taking a leading role in roof-related renewable energy.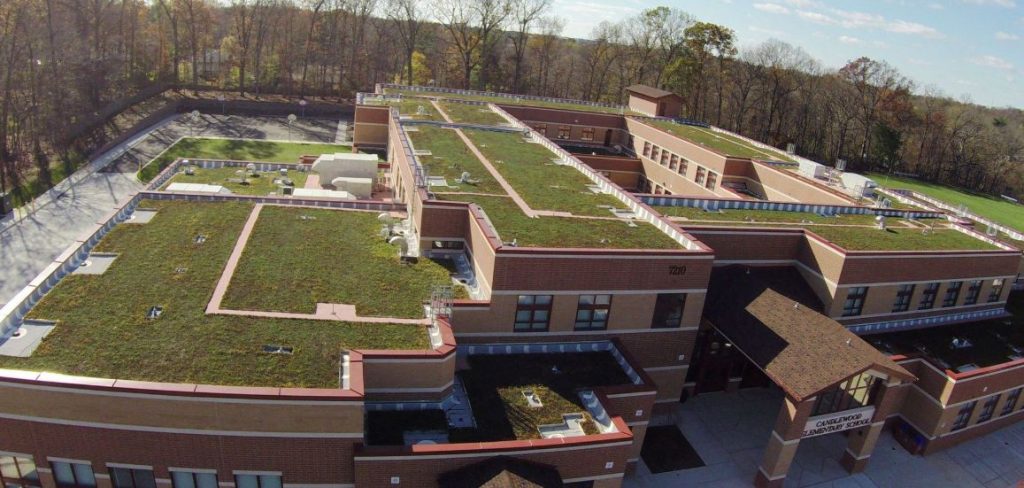 "The biggest change during my time was the introduction of single-ply membranes," Bill says. "We always treated single ply as a separate division because in our opinion the skill set was so different. Retraining our steep roofers to be single-ply roofers was a great move for the guys and the company."
While some companies abandoned built-up roofing entirely, Cole Roofing's approach kept BUR as a viable part of the company's portfolio. "Built-up roofing never went away from Cole Roofing," Bill says. "As a result of that, we were able to use our single-ply division to grow the company. We never gave up on built-up roofing. It has stood the test of time."
Bill readily admits that adding computers benefitted the business, but he was not fond of the idea at first. The company introduced computers to the accounting department, and it snowballed from there. "We fought that change like almost every other contractor I know," Bill says. "Once we got into that world, it was wonderful. Eventually they put a computer on my desk and I became the spread sheet king. For a ten-year period, it really gave us a leg up on the competition."
Under Billy's leadership, the company has focused on further upgrading its computer capabilities. Billy also spearheaded a program to focus on living roofs and renewable energy, including photovoltaics.
"Historically, I saw where my grandfather and father felt it was important that if there was a reliable, trustworthy product that got introduced into the roofing universe, we needed to be able to provide that for our customers," Billy says. "In the early 2000s, vegetative roofs started to pop up, and that made sense to us. We believed there was a way to do it that would maintain the integrity of the roof and still provide some ancillary benefits."
Aided by legislation in the Baltimore and D.C. markets promoting storm water management, the green roof market surged. "That opened our eyes to the concept of using the roof as a platform — as something other than the roof being just an umbrella for your building," Billy recalls. "Once I learned about solar and understood the economics and the return, that made me gravitate toward the idea of building small power plants on top of people's buildings."
A Culture of Safety
For all of the company's accomplishments, there is one that stands above the rest, according to the Coles: the development of a comprehensive safety and loss prevention program.
"Cole was a leader in introducing real safety to the roofing industry," Bill says. "It all started when I met an insurance consultant named Ben Tyler in the late 70s. He convinced me that we should be partners with our insurance companies, not adversaries. I put together a subcommittee of field employees and supervisors, and with guidance from Ben we built a comprehensive loss control program."
The subcommittee developed two manuals — a company handbook and a safety handbook — and the experience changed the company. "It was an eye-opener, but we saw results," Bill says. "We've been told by the insurance companies that we have dealt with over the years our experience mod was much lower than any other roofers that they knew."
Cole Roofing was asked to give a presentation about its loss control program at the NRCA convention in the mid 80s. "I got to know some of my competitors, and I began to share some of the stuff we were doing," Bill remembers. "People asked us to share our program with them, and we freely did that. A lot of companies are probably still running a version of the Cole Roofing safety program today."
Cole Roofing now employs a full-time loss control manager and two quality control inspectors. "We all put safety first and provide support, training, and accountability to the field team," Billy says. "The field team has a culture of brotherhood. They all look out for one another and are encouraged to hold each other accountable, regardless of rank, to be safe and follow the rules. We start with focusing on getting everyone back to their family every day; compliance is a byproduct."
Family Matters
Since announcing the 100th anniversary, the Coles have been overwhelmed by the outpouring of support from former employees and competitors alike. Bill chalks his company's successful track record to "keeping it simple." He also points to a company culture that emphasizes a strong work ethic and a commitment to its employees.
"Somewhere along the line, my dad made it clear to me that our biggest asset in our company was its employees," Bill says. "Running a family business is not easy. We've had our trials and tribulations. I think the answer for us is that we have always treated our employees as family, which better prepares us to deal with our own family."
For Billy, summing up the formula for the company's success is simple: "We put our integrity first."