Nestled outside of Boulder, Colorado, the city of Longmont abounds with the beauty of nature delicately balanced with the modern amenities that residents demand. The city enjoys the weather Colorado is known for — beautiful warmer months capped with a snow season that delights skiers from around the world.
Those lucky enough to own a home in Longmont are often protective of the environment in which they live. And perhaps, because of the natural bounty that Colorado boasts, the state is at the forefront of incorporating solar power into residential construction. In fact, in 2004, Colorado passed the first voter-led Renewable Energy Standard (RES) in the nation, requiring electricity providers to obtain a minimum percentage of their power from renewable energy sources. The state's goal is to utilize 100 percent renewable energy sources by 2040. Stringent energy codes are nothing new to builders like Colorado-based Sopris Homes. The builder has been constructing high-performance luxury homes for more than two decades.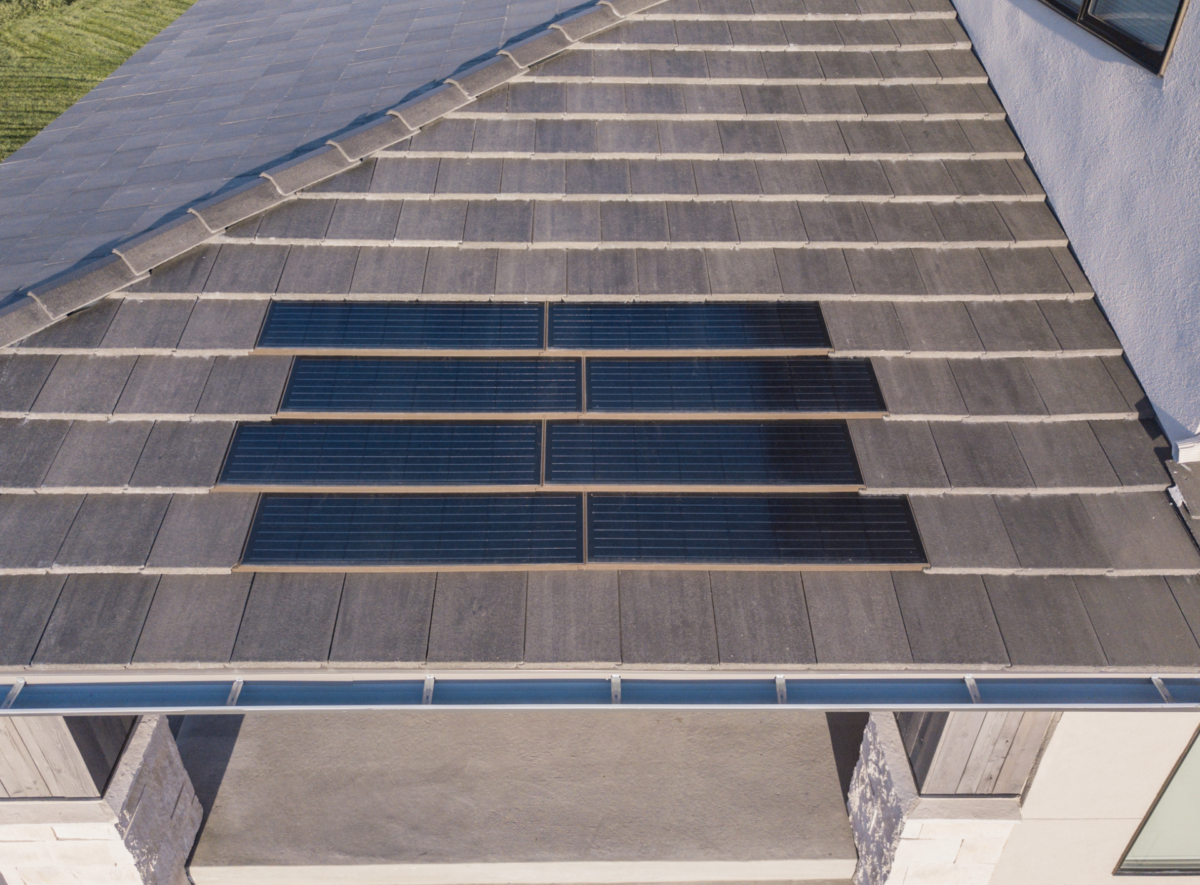 According to Sopris Homes President John Stevens, "As more communities desire and even require solar on new home construction, finding solar products that are both functional and attractive is a growing challenge for builders. In some areas, we're mandated to use solar. In other areas, it's a choice. Most people don't voluntarily pay for solar on new home construction because, for most, it is not considered an aesthetic improvement."
When Stevens accepted the task of building a 5,510-square-foot, five-bedroom net-zero home in Longmont's Portico Lane subdivision, he knew solar would be a mandatory part of the project. But for this high-end neighborhood, it was vital that aesthetics were not sacrificed. And, because of Colorado's weather, roofing materials had to be strong enough to endure heavy snow loads along with extreme temperature shifts. Concrete tile was selected for the primary roof covering, as it would easily stand up to nature's elements, but a decision still had to be made on the solar components.
After some research, Sopris Homes selected CertainTeed's Apollo Tile II concrete tile integrated solar roofing system, making it the first project of its kind in the state of Colorado. Unlike traditional rack and panel solar applications, Apollo tiles are flat and designed to seamlessly integrate with concrete or asphalt roofs. The solar tiles create a seamless and inconspicuous appearance that serves as both a roof system and energy generation source. Although they are attractive, Apollo tiles are also strong enough to handle heavy snow loads. Their design allows them to absorb a wide variety of temperature extremes without the risk of contraction or expansion.
The completed roof system incorporated 229 solar tiles, each with a power rating of 68 watts per tile. "I'm not aware of anything like it on the market here," said Stevens, referring to concrete-tile integrated solar systems. "You get the savings of solar energy generation, and you don't have to sacrifice aesthetics."
The result was a twofold success. The project was honored by the Colorado Solar Energy Industries Association (COSEIA) for a residential project sized under 10 kilowatts. And the homeowner received the benefit of a net-zero home without a negative impact to the home's curb appeal. 
TEAM
Builder: Sopris Homes, Boulder, Colorado, soprishomes.com
MATERIALS
Solar Tiles: Apollo Tile II, CertainTeed, certainteed.com