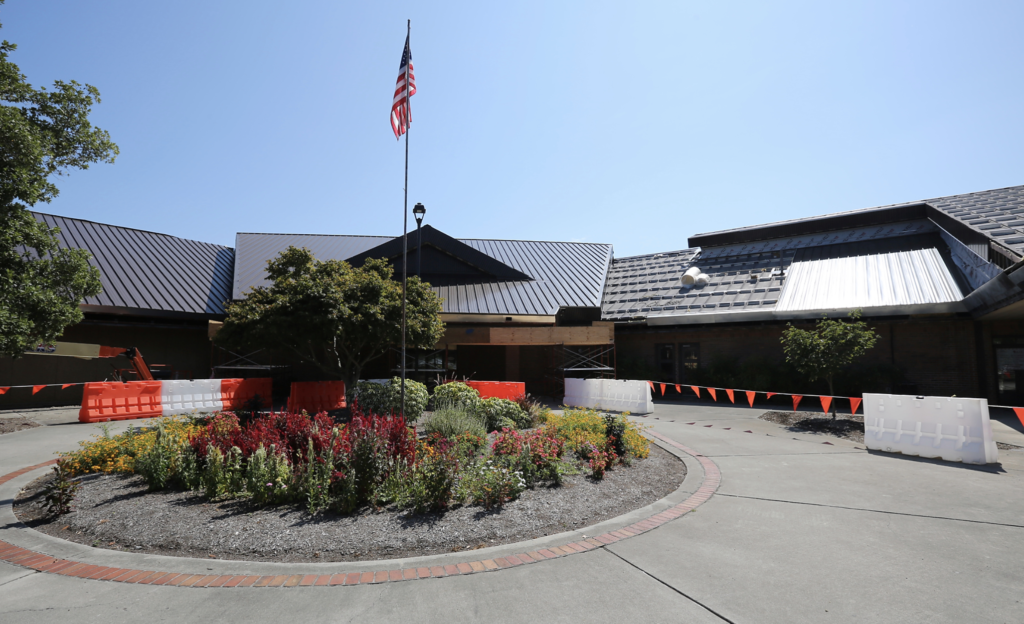 Just down the road from Pigeon Forge, Gallatin, Dollywood and other popular attractions in the Smokie Mountains is the thriving community of Sevierville, Tennessee. This beautiful mountain town has a community center and a civic center that hosts multiple events throughout the year. The community center is housed in a 1985 vintage metal building manufactured by American Buildings. Due to its age, the building recently underwent a complete re-roofing with metal in a process commonly known as a metal-over-metal retrofit. The building was originally constructed using American's trapezoidal standing seam profile, so the decision was made to utilize a structural sub-framing system furnished by Roof Hugger, LLC. This type of retrofit allows the existing metal roofing to remain in place. The structural sub-framing is installed over the existing roof and then a new metal roof system is installed, which becomes the finished weathering surface.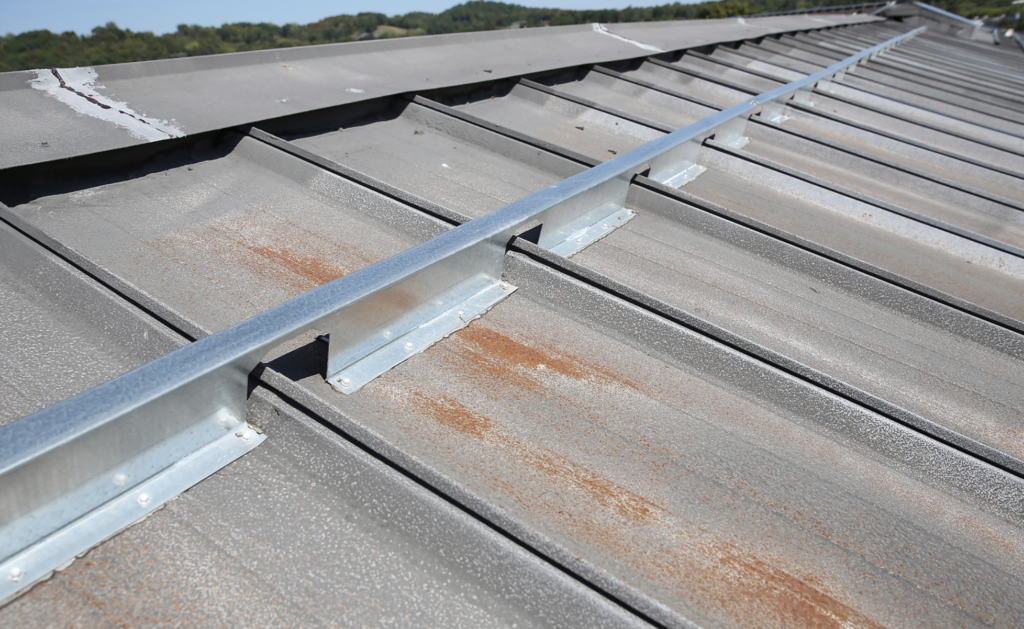 The local community leaders were not new to this type of re-roofing for aged metal roofs because of their experience with a 2017 project at Lanier Elementary School in nearby Maryville. This project was designed by Chuck Howard of Metal Roof Consultants (MRC) from Cary, North Carolina, the same company selected for the community center re-roof. MRC has years of experience with retrofit roofing of existing metal roofs, as well flat roofs that receive an engineered light-gauge steel framing system to create a sloped roof plane. On the community center project, MRC consulted with Doyle E. Jones of Sevierville, the architect and roof consultant on the Lanier Elementary project.
Morristown Roofing was awarded the community center project through a public bid process in early 2019. Founded in 1962 by the late Paul Horner, Morristown Roofing now has a footprint of quality roofs in six states throughout the Southeast. With an overall staff of about 55 employees, the company installs all types of roofing from single-ply membranes to metal. The company's motto: "No project is too large, nor too small for Morristown Roofing."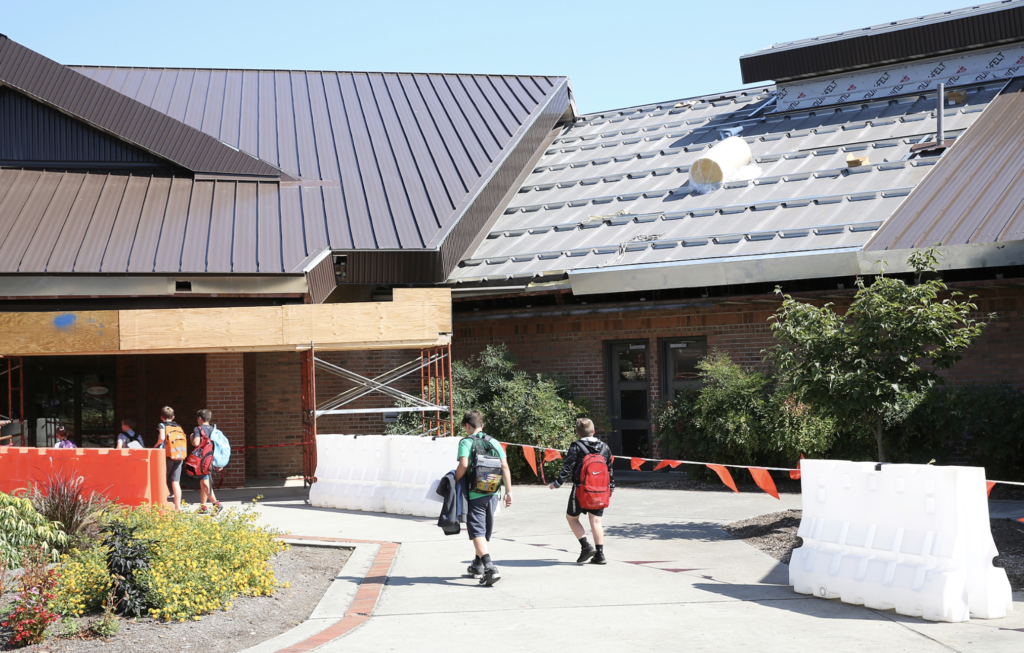 According to Ashley Horner of Morristown Roofing, this project was only the company's second Roof Hugger installation. The job went smoothly, even with the building's roof geometry having had sloped rakes, varying slopes, multiple valleys and other difficult transitions. Horner went on to say the Roof Hugger product has the ability to increase snow loading and has little to no impact on the occupants of the building. It also helps control the contractor's liability by eliminating the need to remove the existing metal roof. In addition, with existing trapezoidal metal roofs that are notorious for varying center-to-center major rib spacing, the Roof Hugger sub-purlin design compensates for this issue. Factory oversize notching of the Z-shaped sub-purlin's vertical web permits easy installation directly over the existing roof panel high ribs, allowing for base flange attachment into the existing purlins. The result is a structurally correct, low-profile, finished retrofit framing assembly ready to receive the new metal roof panels.
The project finished out with 54,000 square feet of 24-gauge  System 2500 metal roofing by MRS Metal Roofing Systems, Inc. Approximately 12,720 linear feet of Roof Hugger's standard Model "D" sub-purlin with a 4.5-inch web height was installed. The new roof included a ColorGard snow retention system manufactured by S-5!
TEAM
Consultant: Metal Roof Consultants (MRC), Cary, North Carolina, www.metalroofconsultants.net
Roofing Contractor: Morristown Roofing, Whitesburg, Tennessee, www.morristownroofing.net
MATERIALS
Structural Sub-Framing: Roof Hugger, LLC, www.roofhugger.com
Metal Roof: System 2500, MRS Metal Roofing Systems Inc.,  www.metalroofingsystems.biz
Snow Retention: ColorGard, S-5!, www.S-5.com