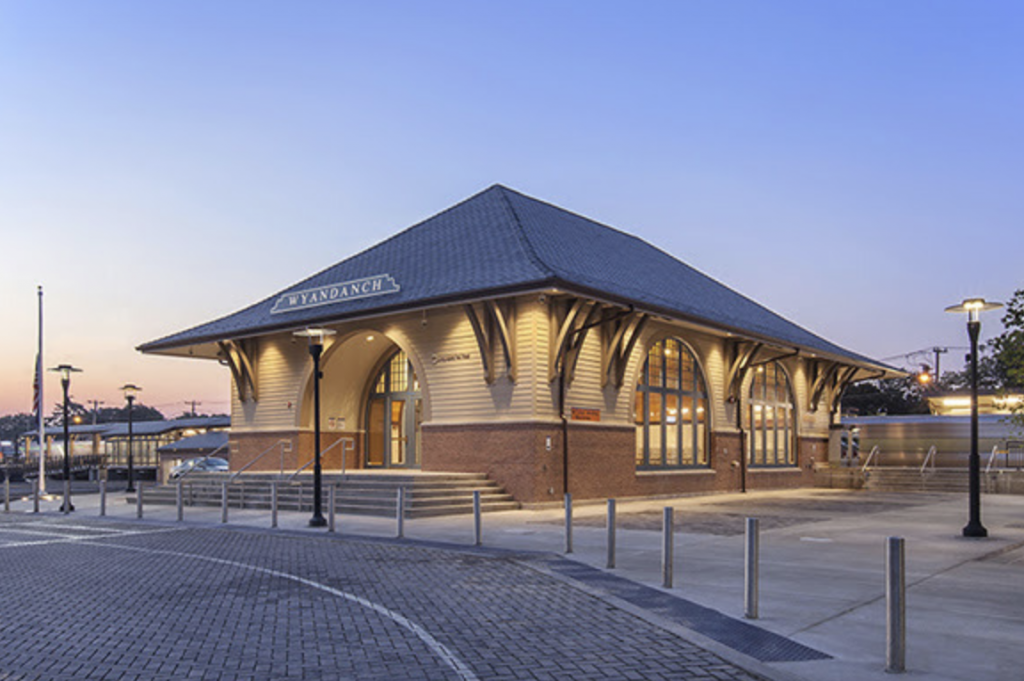 These days, when trains stop at the Wyandanch Station in Wyandanch, New York, they're traveling through a completely renovated, eye-stopping facility. Atop that train station can be found a new composite slate roof.
The state-of-the-art location is the most recent new train station constructed by the Long Island Rail Road (LIRR). The 2,800-square-foot structure is topped with 5,000 square feet of DaVinci Single-Width Slate roofing in a Castle Gray color.
As part of the Double Track Project, the LIRR built two new 12-car-long platforms that include a snow melt system, a pedestrian overpass with elevators, new stairs, new canopies and new platform shelters. The interior of the station features Terrazzo tile floors, a wood-paneled ceiling and chandeliers. Some 4,200 people use the train station each day.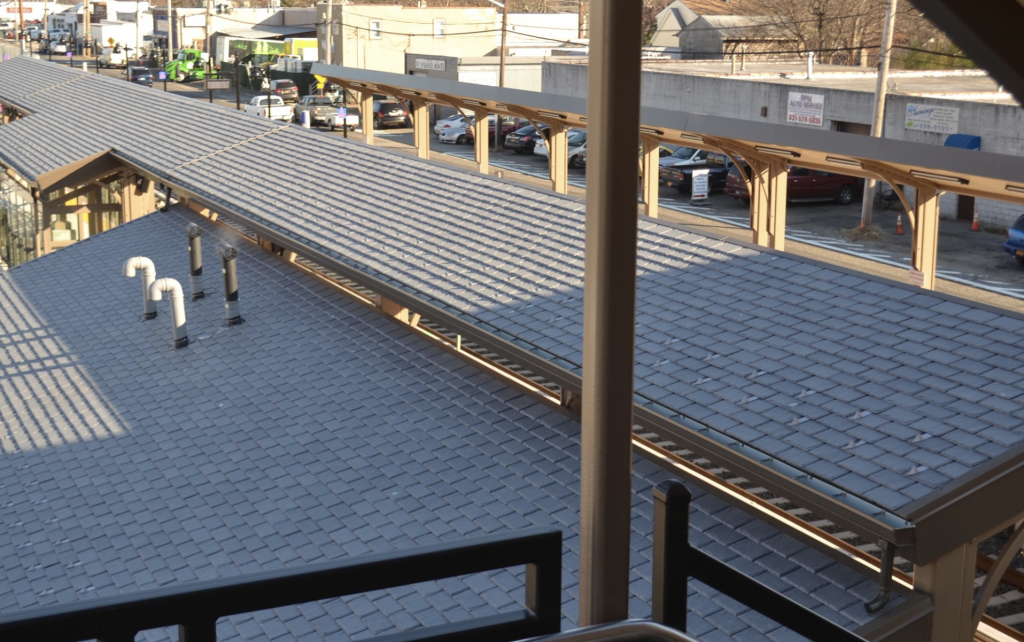 The new Wyandanch Station is part of a revitalization effort called Wyandanch Rising. A highlight was the construction of the new train station and adding a second Long Island Rail Road track running through the Wyandanch area. The LIRR partnered with the Town of Babylon and Suffolk County in the site location and design of the new Wyandanch Station.
As construction progressed on the train station, Ashlar Contracting was brought in to work on the project and install the roof. "The roof is a key architectural element on the design of this station," says Christopher Monahan, owner of Ashlar Contracting in Bohemia, New York. "The DaVinci composite slate was very easy to install and makes a large visual impact on this structure. The product looks like real slate and complements the entire look of this train station."
Opened in September of 2018, the Wyandanch Train Station is receiving positive reviews from daily users and the general public. "We get compliments all the time on the train station," says Peter Casserly, project manager with Bay Village Consultants Inc. out of Amityville, New York, developer of the site. "The entire facility has been well received by the immediate community and all those who utilize it. The roof plays a vital visual role in the train station. I'm pleased to say we've had no issues with it and look forward to it providing both shelter and beauty for the structure for decades into the future."
TEAM
Roof System Installer: Ashlar Contracting, Bohemia, New York, www.ashlarcontracting.com
MATERIALS
Roof System: DaVinci Single-Width Slate roofing, DaVinci Roofscapes, www.davinciroofscapes.com