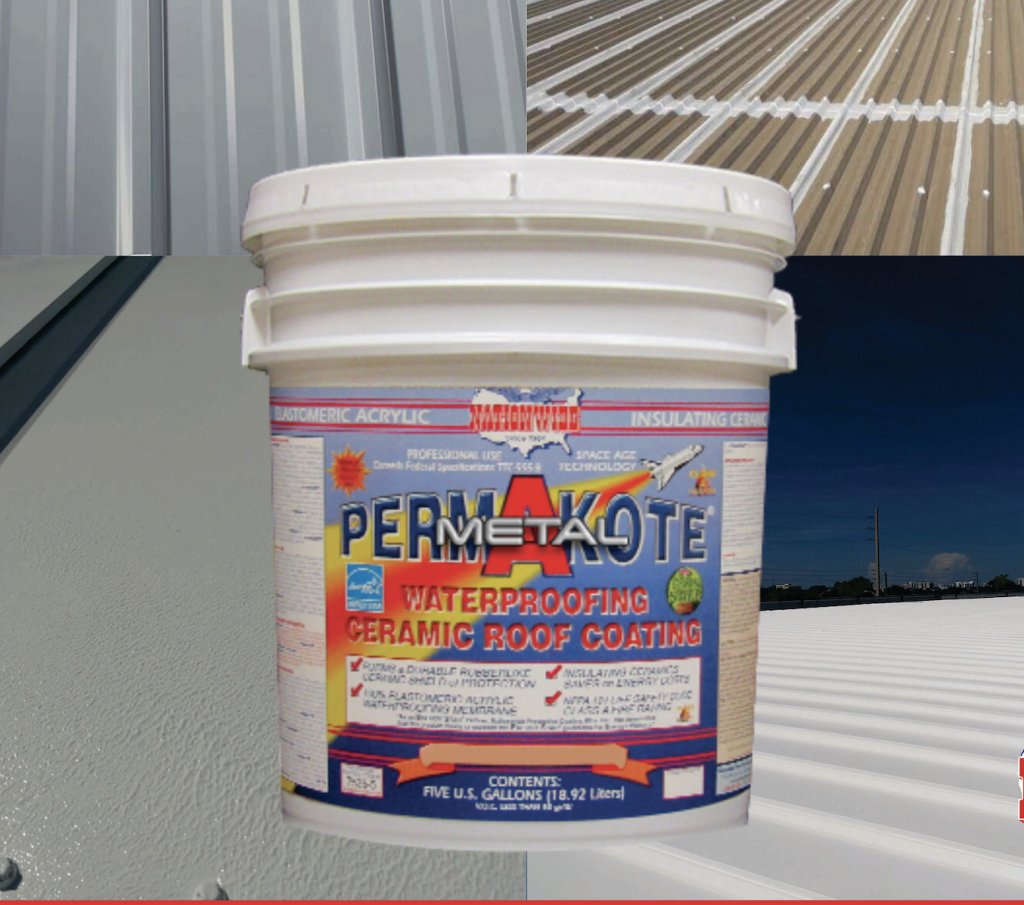 Nationwide Protective Coatings expands its roof coating lineup for elastomeric applications to include PERMAKOTE Metal Roof Paint. PERMAKOTE Metal Roof Paint is a matte finish, bright white, elastomeric acrylic protective roof coating designed to work on a metal roof system. It is a water-based, high-build formula that possesses Acrylic Waterproofing Technology. PERMAKOTE Metal Roof Paint also qualifies for a CLASS A Fire Rating Test as per ASTM E84-01, NFPA 101 Life Safety Code. Using PERMAKOTE Metal Roof Paint in conjunction with the company's Primer, Seam Tape and Elastomeric Caulk options provides a full-scale metal roof restoration system with up to a 15-year warranty.
The roof coating system is designed to be easy to apply and will provide many years of durable protection and will extend the roof's life. Nationwide Protective Coatings can match standard colors or custom colors. PERMAKOTE Metal Roof Paint is an inexpensive, alternative solution to roofing and re-roofing.
For more information, visit www.nationwidecoatings.com.