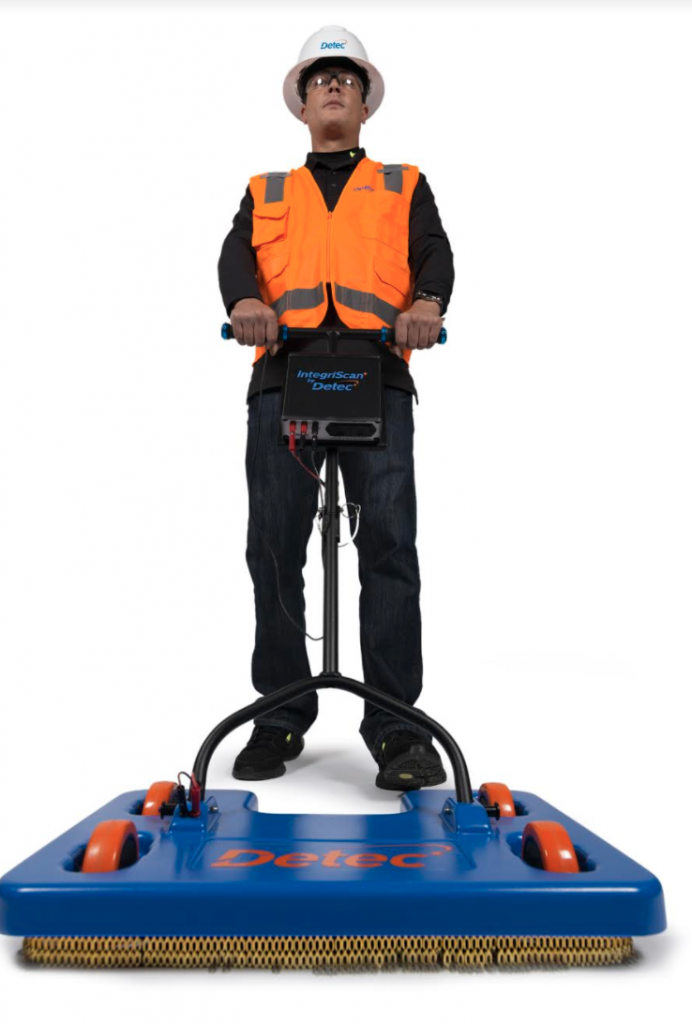 Detec Systems has developed the IntegriScan scanning platform. According to the company, this is the only testing method capable of Electronic Leak Detection (ELD) testing of conductive membranes including Black EPDM and semi-conductive waterproofing systems. Black EPDM contains carbon black, which produces a level of electrical conductivity that makes testing impossible using high voltage and vector mapping.
In order to enable valid ELD testing of Black EPDM, TruGround Conductive Primer must be applied directly below the membrane per ASTM D7877. TruGround can be used for quality assurance testing on newly installed, fully adhered or mechanically attached EPDM membranes. Once applied, ELD testing can be performed for the life of the roof. Future breaches or seam voids can be quickly pinpointed allowing repairs to be done immediately, preventing costly moisture damage to occur. The IntegriScan and TruGround are compatible with all membranes including EPDM, TPO, PVC, modified bitumen, and hot and cold fluid-applied waterproofing.
For more information, visit www.detecsystems.com.