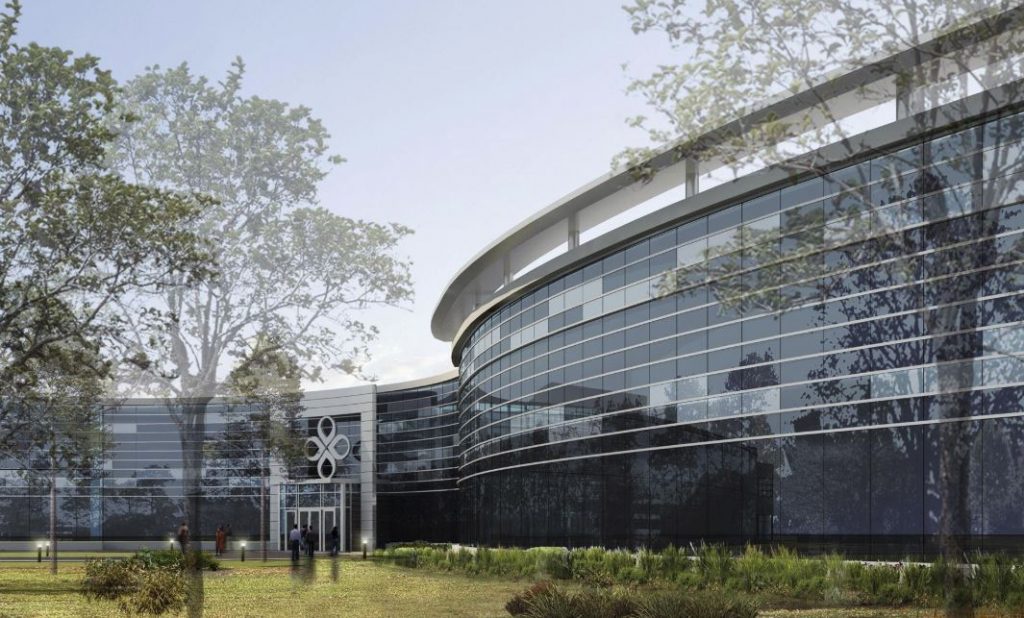 With a worldwide population that continues to grow (estimated at more than nine billion by 2050), demand for natural resources is increasing at rates that threaten to stress sustainable supply. Over the last few decades, society has become increasingly concerned about the environmental impacts of human activity. The U.S. Department of Energy estimates that the built environment accounts for 41 percent of our national energy consumption and nearly as much of our greenhouse gas emissions. With an eye toward conserving resources and mitigating climate change and its effects, the building industry is on the front lines of the effort to achieve sustainability goals and create buildings that not only drop jaws, but also lower carbon footprints.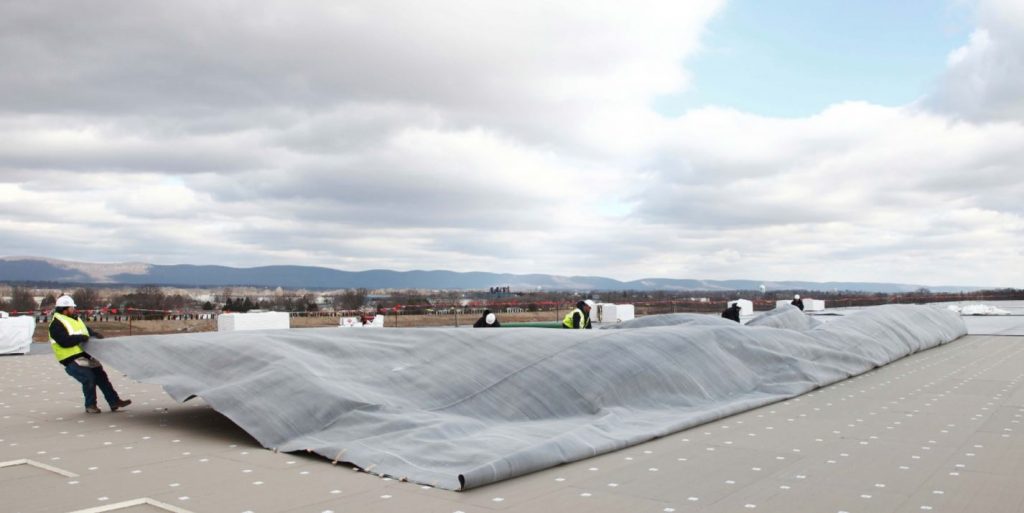 Sustainability is not a one-time event, but a process that encompasses the whole life cycle of a building. To effectively ensure that resource conservation spans that whole cycle requires transparency and coordination between stakeholders starting at the beginning of the design process to assess choices based on economy, durability, utility, and sustainability. Architects and specifiers need to have a complete picture of the merits of any product that might go into a building so they can make informed decisions that include impacts from a product's manufacturing process to its long-term applied performance.
In the United States, the Leadership in Energy and Environmental Design (LEED) standards developed by the U.S. Green Building Council have emerged as an important benchmark for rating individual building components, processes, and systems. They are designed to:
Promote the efficient use of energy, water, and other resources.
Protect occupant health and improve productivity.
Reduce waste, pollution, and environmental degradation.
Improve resiliency in the face of extreme conditions.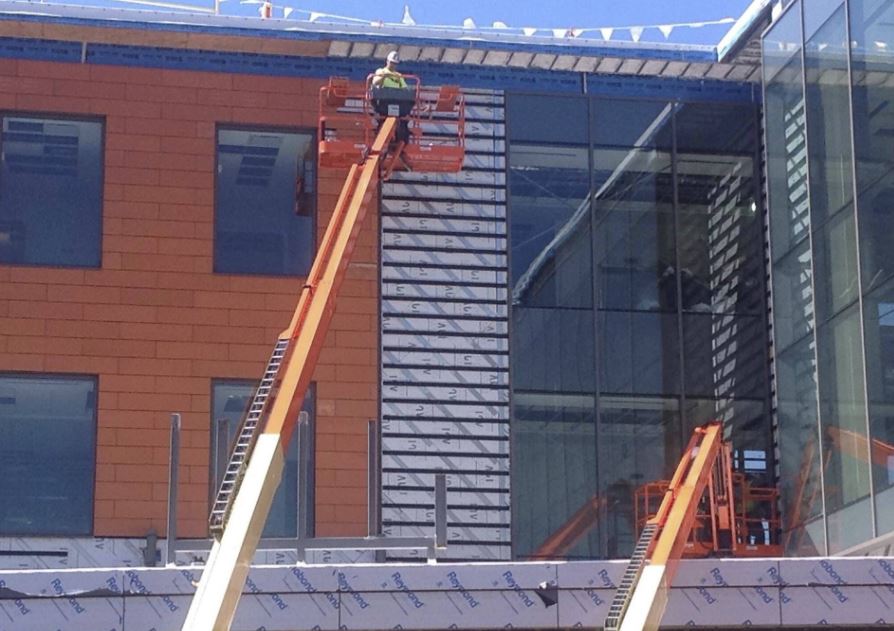 Other notable programs across the globe and throughout North America, including the Building Research Establishment Environmental Assessment Method (BREEAM), Green Globes, US Department of Energy's Energy Star program, GreenStar, and the Living Building Challenge, employ standards that are used in concert with LEED ratings to boost performance and promote a conscious approach to resource use in building construction, operation, and maintenance.
Many manufacturers are publishing rigorous, third-party verified evaluations of the whole life cycle impacts of their products to increase transparency and allow easier comparison of alternatives. These Environmental Product Declarations (EPDs) are similar to a "nutrition label" for building products and include information on sourcing, production, and performance of the products in a standardized and independently verified format that is recognized globally and based on International Organization for Standardization (ISO) standards. This consistent and scientific method to measuring and reporting information makes it possible to consider a product's comprehensive impact and allows to base specification choices on measurable projections.
Earlier versions of LEED allowed manufactures to make claims about a product's sustainability in one area without disclosing deficits in another area. This led to a healthy skepticism from clients and consumers about advertised merits and prompted a move toward greater transparency and verifiability. In its most recent revision, the LEED v4 standard asks manufacturers to provide more detailed information on a material's content and its comprehensive environmental impact before their individual products can claim sustainability designations.
Basis for Evaluation
For an EPD to have a scientific basis, the impacts need to be clearly defined and linked to important environmental concerns. To help define these impacts the U.S. Environmental Protection Agency (EPA) developed TRACI, the Tool for the Reduction and Assessment of Chemical and Other Environmental Impacts. TRACI methodology identifies a number of important factors related to critical environmental impacts:
Global Warming Potential (GWP)—linked to global climate change.
Ozone Depletion Potential (ODP)—related to the (now closing) hole in the earth's ozone layer caused by certain chemicals.
Smog Creation Potential—linked to car exhausts, power plant emissions and fumes from products that contain volatile organic compounds (VOCs).
Acidification Potential—linked to acid rain caused by certain smokestack emissions.
Eutrophication Potential—linked to excessive amounts of nitrogen in rivers and lakes causing algae blooms that consume vital oxygen in the water.
Common Standards for Comparison
The EPD process is based on a framework to ensure that these practices are conducted in a consistent and reliable manner anywhere in the world. It includes the following key steps:
Product Category Rule – products with similar functions are assessed in the same way using comparable measures.
Life Cycle Assessment – products are evaluated based on inputs in the form of resources and energy, and outputs in the form of emissions and waste for their life cycle either from "cradle-to-gate" (from raw material extraction until it reaches the "gate" of the manufacturing facility) or the more rigorous "cradle-to-grave" (goes beyond the gate to include transportation, product manufacturing, use phase and the product's end of life).
EPD generation – information from this assessment is organized into the standardized format for publication, including a life cycle diagram, illustration of product components, and a summary of impacts.
Third-party validation – outside experts verify and evaluate the report and the research that underlies it.
The widespread adoption of EPDs is fostering change in the building products industry leading to even more ambitious sustainability goals. As a growing body of EPDs are published, they contribute to a reliable catalog of data available as a reference point to help identify markets for new products and potential areas for improvement. Manufacturers can easily evaluate which steps in their products sourcing and production could be optimized for sustainability. Comparative information can serve as motivation for product innovation, leading to better options and better outcomes for the whole industry.
About the author: Marcin Pazera, Ph.D., is the Technical Director for Polyisocyanurate Insulation Manufacturers Association (PIMA). He coordinates all technical-related activities at PIMA and serves as the primary technical liaison to organizations involved in the development of building standards. For more information, visit www.polyiso.org.
EPDs Confirm the Benefits of Polyiso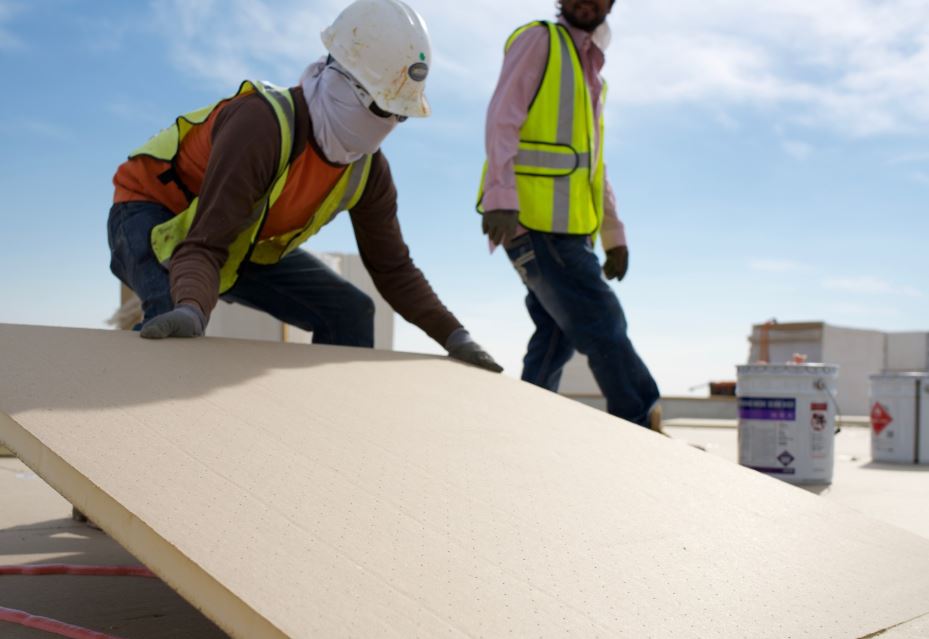 EPDs from the Polyisocyanurate Insulation Manufacturers Association (PIMA) report the results of an exacting "cradle-to-grave" Life Cycle Assessment showing the merits of polyiso insulation for wall and roof applications. The findings include:
The energy savings potential of polyiso roof and wall insulation over a typical 60-year building life span is equal to up to 47 times the initial energy required to produce, transport, install, maintain, and eventually remove and dispose of the insulation.
Polyiso has a high return on embodied energy.
Polyiso roof and wall insulation offers high unit R-value per inch, zero ozone depletion potential, recycled content, opportunity for reuse, and outstanding fire performance.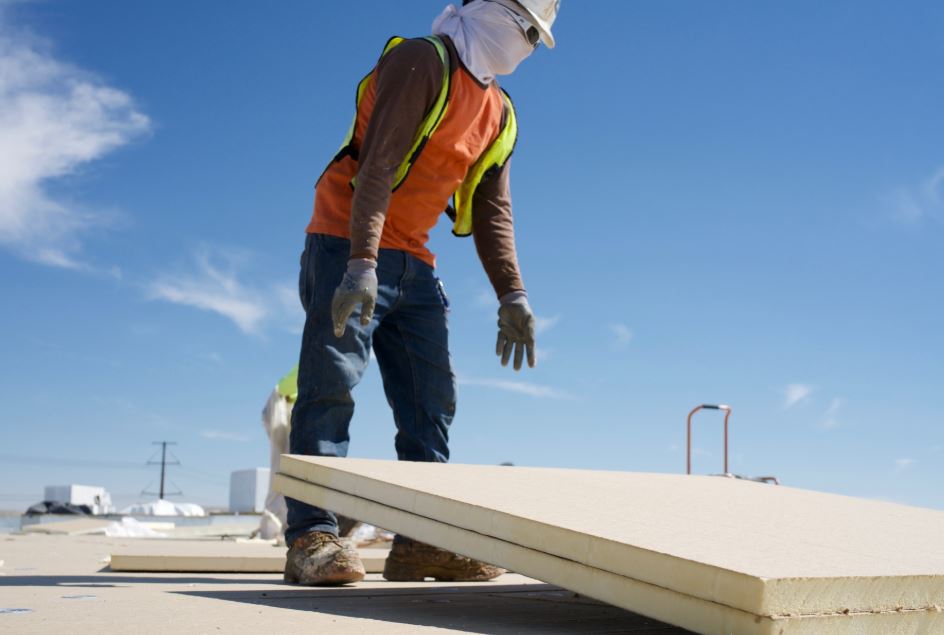 Evaluation for the third-party assessment was done by PE International and includes a cradle-to-grave life cycle assessment that covers every step in the process of creating and using polyiso products. Looking at everything from resourcing, production, transport, installation, maintenance, to eventual removal and replacement, the EPD measures impacts across a broad spectrum, including everything from how products might contribute to global warming, smog production, and ozone depletion to the energy and water use and waste disposal required at the end of its life.
Primary data from six PIMA manufacturer members was used for the underlying life cycle assessment and the EPD represents the combined weighted average production for these members.
What Is Polyiso?
Polyiso is a closed-cell, rigid foam board insulation consisting of a foam core sandwiched between two facers. In wall applications its facers, which are usually made of kraft paper-backed foil, are adhered to both sides of the foam before it is cut into sheets and packaged for shipment and the boards function both as continuous insulation—creating a thermal barrier that isn't interrupted at every stud—and as an environmental envelope to protect the building from water, air, and heat infiltration. It is typically attached outside the wall framing and covered by an exterior finish.
It is the most widely used insulating material for above-deck commercial roof construction in North America. The boards are installed in one or more layers, depending on the insulation needs, on the steel, wood, or concrete roof deck structure and then covered with the roofing membrane.
EPD Polyiso Findings
High thermal efficiency. Because it is one of the most thermally efficient building insulations available in today's marketplace, Polyiso requires less total thickness to deliver specified R-value in roof and wall assemblies, reducing overall construction costs and increasing usable building space.
High net return on embodied energy. A recent study comparing initial embodied energy to long-term energy savings achieved over 60 years in a typical commercial building suggests that the net energy savings potential of Polyiso wall insulation ranges between 20 and 47 times the initial embodied energy required to produce, transport, and install the Polyiso insulation.
Zero ozone depletion potential. All PIMA Polyiso manufacturer members produce rigid foam board with third-generation, zero ozone-depleting blowing agents. The blowing agent (pentane) used in Polyiso also is among the lowest in Global Warming Potential.
Recycled content. Polyiso insulation typically is manufactured using recycled material. The percentage of the recycled material by weight depends on the individual manufacturer, the thickness of the product, and the type of facer.
Opportunity for reuse. Although this declaration assumes the Polyiso wall insulation boards will be landfilled at the end of the wall assembly service life, it is possible to salvage and reuse the boards, either at the original site or on another construction site. Used Polyiso wall insulation may be collected and resold by several national logistics firms.
PIMA is currently updating its EPDs for polyiso wall and roof insulations, which will be available in Q1 of 2020.