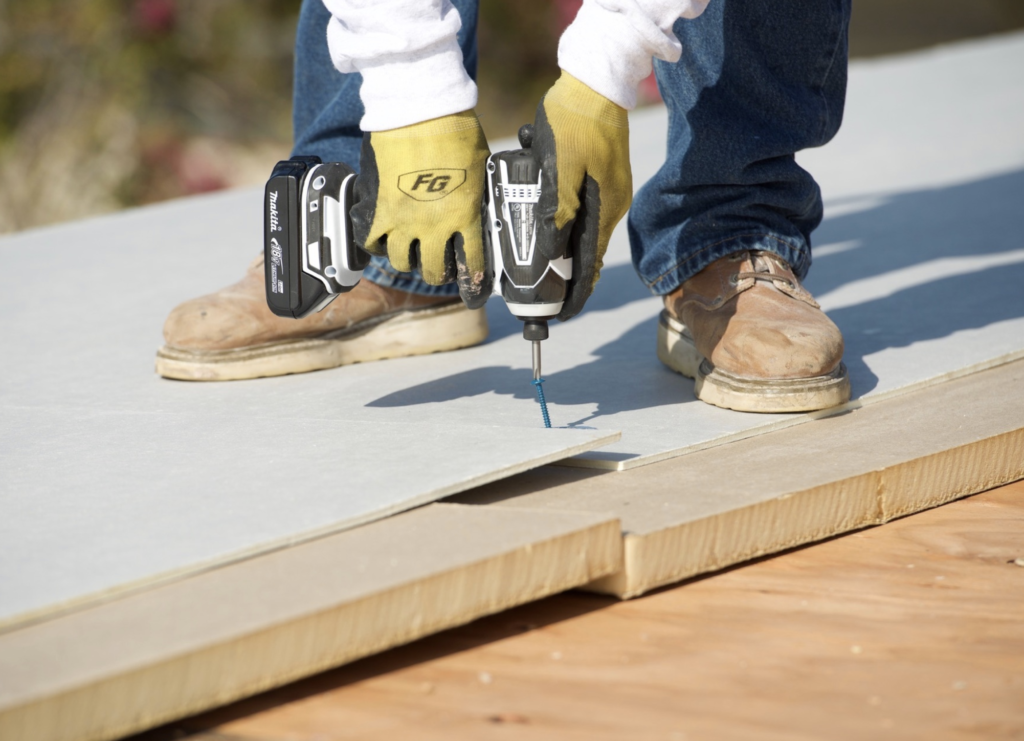 Global interest in the relationship between climate change and the built environment has incentivized design professionals to give a closer examination to the environmental impacts associated with the manufacture of building materials. Building owners, developers, architects, designers, and builders are increasingly including carbon footprint and other specification criteria as major considerations in deciding between alternative products and construction methods. Access to verified information about different materials makes it possible for stakeholders to base decisions on measurable data and metrics.
In the same way that food labels provide consumers with consistent information on nutrition facts for different products, Environmental Product Declarations (EPDs) are independently verified documents that present transparent information about the life cycle impacts of building products. EPDs provide stakeholders with uniformly developed information on building materials that are classified under the same product category. As an internationally recognized and standardized tool, the EPD has become a trusted source of vital information for building project decision makers. EPDs are now being used by all major green building rating systems globally and in North America, including LEED, BREEAM, and the Living Building Challenge.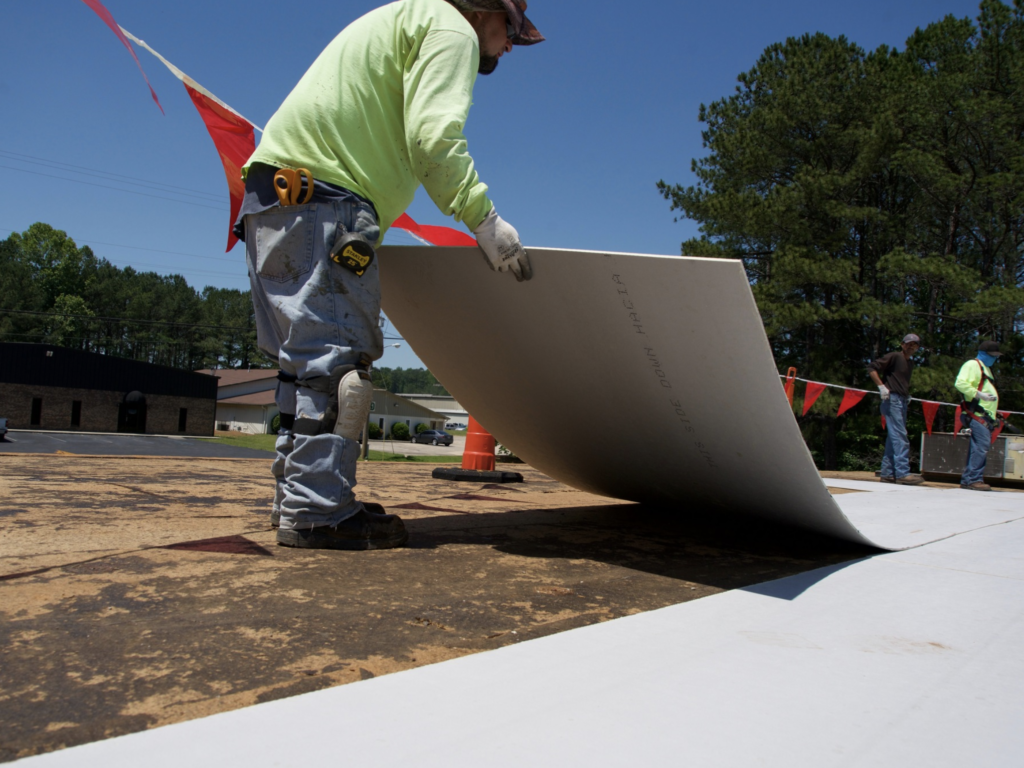 As part of its advocacy for manufacturers and industry suppliers of rigid polyiso products in the United States and Canada, the Polyisocyanurate Insulation Manufacturers Association (PIMA) publishes EPDs for polyiso products on its website: www.polyiso.org. These third-party verified and ISO-compliant declarations are regularly updated and describe the cradle-to-grave impacts resulting from the supply and transport of raw materials as well as the manufacture, transport, installation, replacement, and end-of-life disposal for polyiso products. Recent updates to the polyiso roof and wall insulation EPDs are now available for review along with an entirely new industry-wide EPD for high density (HD) polyiso cover boards.
The EPD report for polyiso roof insulation offers substantiated information about the energy savings benefits of using polyiso insulation throughout an assumed 75-year building service life, including accounting for the typical roof replacement project. The EPDs help to tell polyiso's story of superior performance and highlight the product's contributions to building energy efficiency. The polyiso EPDs also include documentation that confirms the low global warming potential (GWP) of the raw materials used to manufacture polyiso products, which makes polyiso insulation an ideal solution for projects specifying low-GWP products.
The positive environmental attributes of polyiso products include:
· High Return on Embodied Energy—the energy savings potential of polyiso roof and wall insulation over their typical life span is many times greater than the impacts associated with the initial energy required to produce, transport, install, maintain, and eventually remove and dispose of the products.
· Outstanding Thermal Efficiency—requires less total thickness and weight to deliver a specified R-value, reducing overall construction and installation costs, increasing usable building space and lowering loads on roof systems.
· Zero ODP, Low GWP—manufacturing members of PIMA use pentane, a zero-ozone depletion potential and low-global warming potential substance, as the blowing agent for polyiso products.
· Recycled Content—polyiso products are manufactured with raw materials that utilize recycled content (percentage of recycled content varies by product).
· Opportunity for Reuse—polyiso roof products can be reused throughout a building's roof service life; to increase the transparency of the reports and to align with industry practice, the EPDs for polyiso roof insulation and HD cover boards assume the products will be replaced once during a building's 75-year service life. .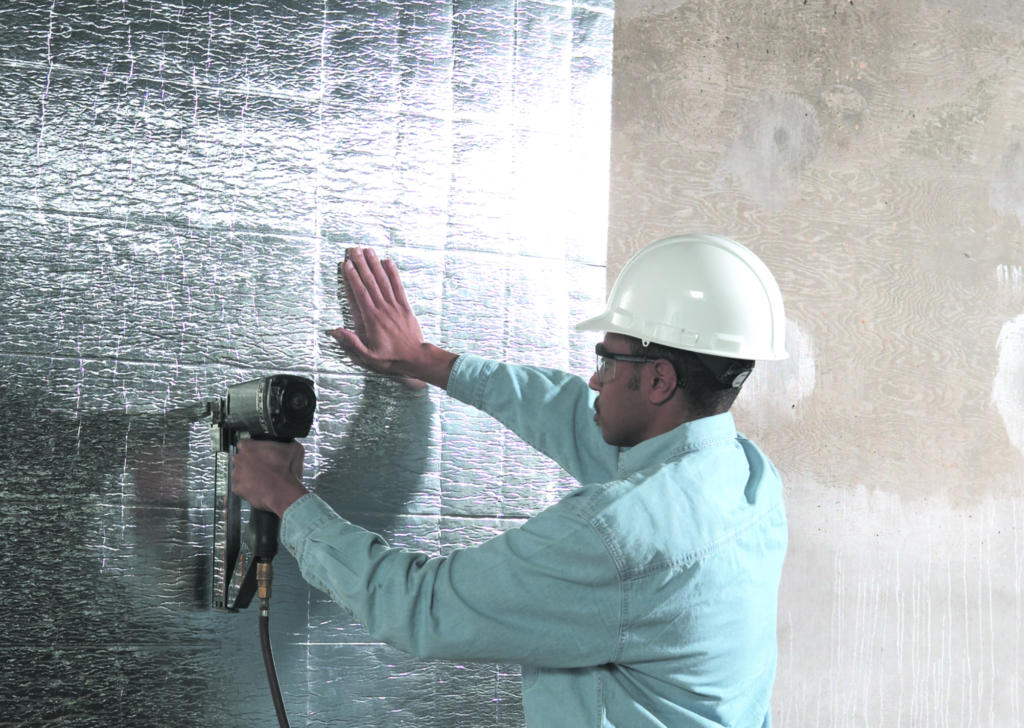 The U.S. Department of Energy estimates that the built environment accounts for 41 percent of our national energy consumption and nearly as much of our greenhouse gas emissions. With an eye toward conserving resources and mitigating the effects of climate change, the building industry has a responsibility to lead on the achievement of economy-wide sustainability goals by undertaking projects that reduce the environmental footprint of today's buildings. Since every decision is only as good as the information it is based upon, EPDs play a critical role in reaching environmental goals and sustainability targets.
The polyiso industry has long been recognized as a leader in the development of innovative product solutions and an advocate for sustainable and energy-efficient construction. The publication of the recently completed EPD reports for polyiso roof and wall insulation as well as HD cover boards is only the latest chapter. The polyiso industry together with the roofing industry is uniquely positioned to bring about positive change through the replacement and upgrade of energy-efficient roof systems. Together with the performance advantages of selecting polyiso wall products as the continuous insulation solution for new construction projects, polyiso products deliver performance to any project – not matter its scope or the size of its sustainability aspirations.
PIMA's latest EPDs can be found at https://www.polyiso.org/page/EPDs.
About PIMA
For more than 30 years, the Polyisocyanurate Insulation Manufacturers Association (PIMA) has served as the voice of the rigid polyiso industry, proactively advocating for safe, cost-effective, sustainable, and energy-efficient construction. Organized in 1987, PIMA is an association of polyiso manufacturers and industry suppliers. Polyiso is one of North America's most widely-used and cost-effective insulation products. To learn more, visit www.polyiso.org.
About the author: Marcin Pazera, Ph.D., is the Technical Director for Polyisocyanurate Insulation Manufacturers Association (PIMA). Dr. Pazera coordinates all technical-related activities at PIMA and serves as the primary technical liaison to organizations involved in the development of building standards. He holds a doctoral degree in mechanical engineering from Syracuse University and, over the course of his career, has worked in building science with a focus on evaluating energy and moisture performance of building materials and building enclosure systems.