Located about 40 miles west of Los Angeles in Fontana, California, Solar Atmospheres provides state-of-the-art vacuum thermal processing services, including heat treatment for manufacturers in the aerospace industry. With more than 60 furnaces, ranging from lab-size research and development furnaces to a 48-foot-long commercial vacuum furnace with a 150,000-pound capacity, the site has very high energy demands. In response to the challenges of California's energy market, the company commissioned and installed the state's largest commercial solar and energy storage system.
By combining onsite generation, an advanced energy storage system, and a world-class artificial intelligence-powered analytics platform, Solar Atmospheres now optimizes energy usage by automatically switching between onsite generation, battery power and grid power. The digitally connected energy storage network includes a 772-kW photovoltaic system on the company's twin 20,000-plus square-foot metal buildings.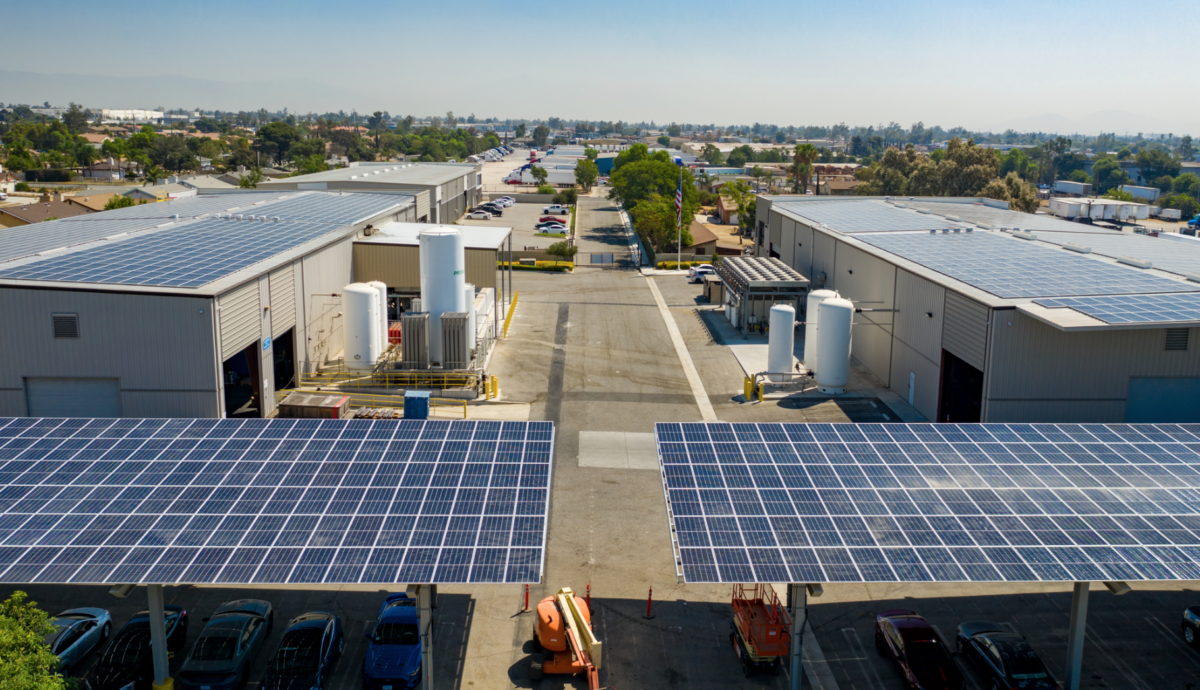 The customer requested the largest solar system the building could handle. It was up to SunGreen Systems Inc., and its energy storage partner, Stem, to come up with a combined solar and Tesla battery storage system to help the company cut its energy costs. According to Alex Deeter, senior sales and marketing engineer for SunGreen Systems, the goal was to install solar panels everywhere they could — and then add more.
SunGreen Systems removed the existing skylights and installed solar panels on every possible square inch of the roofs on the company's two main buildings. They also built an addition to the southern building to add more roof space and installed two cantilevered carports along the property line to provide additional room to host solar arrays.
Key challenges included designing a cost-effective solar system and making sure the roof could bear the weight. Luckily, the roofs on the two main buildings were in great shape. "They are practically twins," notes Deeter. "They weren't very old and were in great condition."
Solar panels were carefully chosen to balance power-to-weight ratio. SunGreen Systems chose S-5! products to attach the solar panels because they provided design flexibility in attachment locations, allowing them to install a rail-less system, which would be less expensive, lighter, and more evenly distribute the weight of the solar panels.
"When we have a metal roof, we always go with S-5!" notes Deeter. "S-5! Sent over a sample kit, and we were able to show the customer exactly how the bracket fit snugly over the trapezoidal metal roof."
The Installation
Work began on the two main roofs, which consisted of American Buildings Long Span III trapezoidal, exposed-fastened panels. "The first thing we do is install the fall protection equipment, and that begins with setting up the S-5! anchor mounts," notes Deeter. Crew members used the anchor points to tie off their personal fall arrest systems, and also set up caution tape at the perimeter.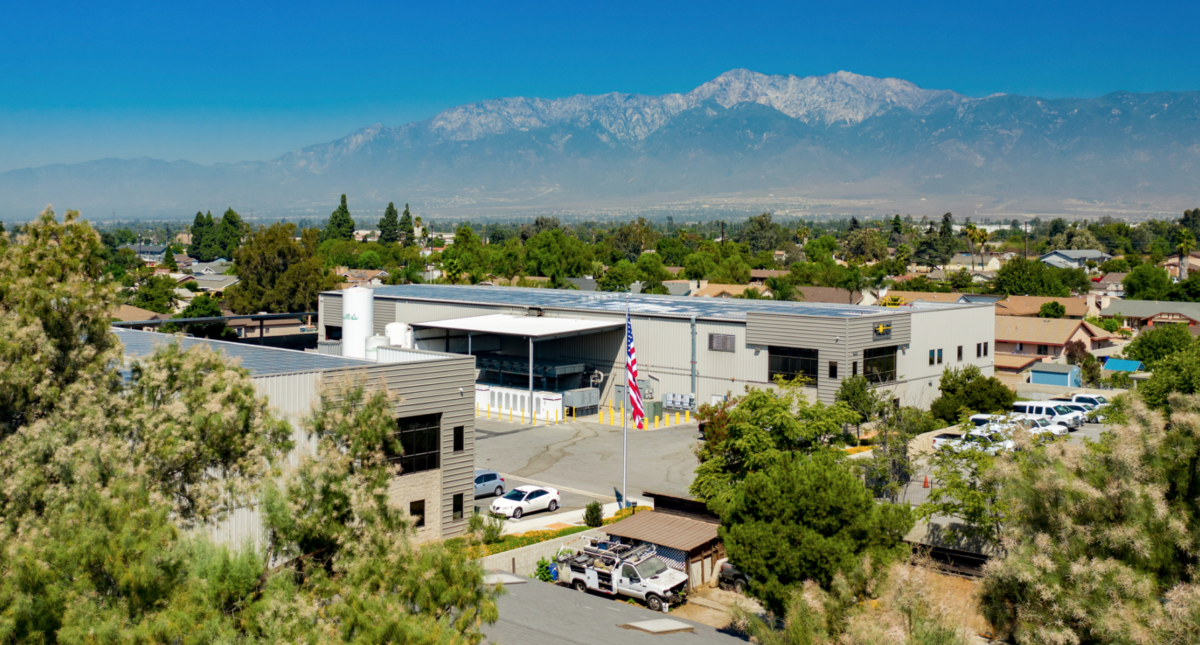 After the original metal building installer came in and sealed up the skylights, SunGreen's crews began installing the S-5!'s PVKIT and RibBracket III to mount the solar panels. "S-5! actually sent out one of their trainers to make sure our crew knew how to do it right and everything lined up perfectly," Deeter says. "For us, installing them is incredibly easy. You just line it up, make sure it's where you want it to be, and put your screws in. The factory-installed gaskets ensure the roof stays watertight."
Maintaining the integrity of the roof is crucial. "We can't have leaks," Deeter says. "There is extremely expensive equipment under that roof, and we need to make sure everything goes right."
After the steel was erected for the carport and building extension, work continued on the new roof sections as truck traffic at the site allowed.
Offsetting Energy Costs
Since the system has gone online, Solar Atmospheres has seen a dramatic reduction in energy costs. Thanks in part to federal and state tax incentives, the company expects a full return on investment within 30-36 months.
"It's been going very well," notes Deeter. "At the time of the installation, the battery and solar systems were the largest ones installed on a commercial building in California. The energy rates in California are most expensive between 4 and 9 p.m., and we are able to give that battery a full charge almost every afternoon to offset that expensive power."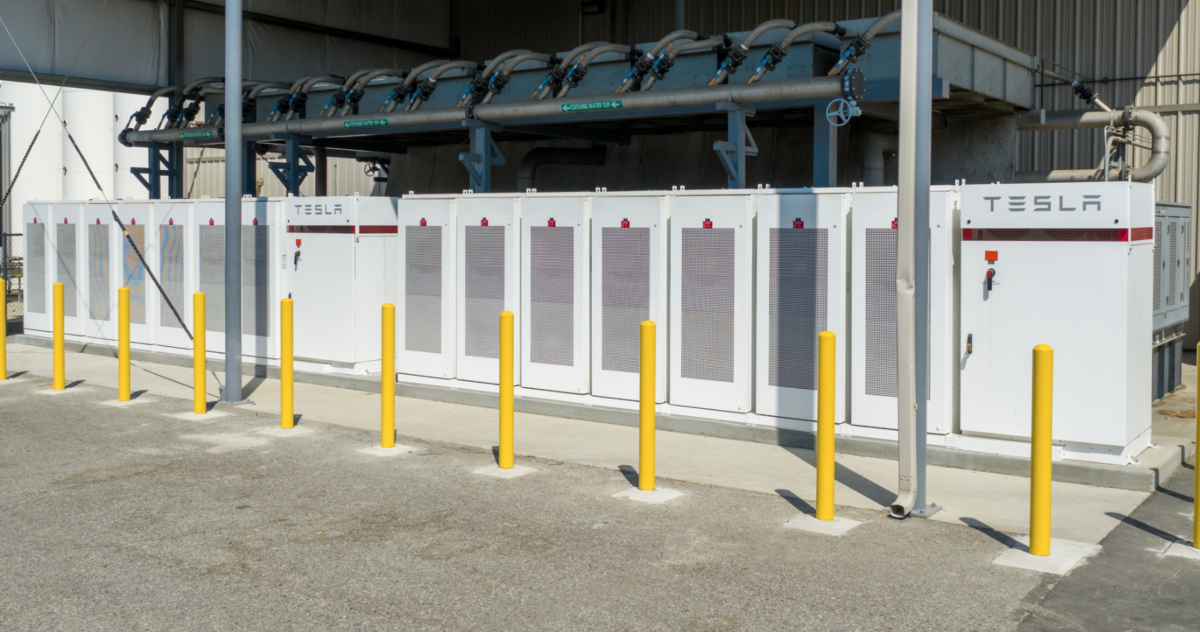 The design and installation posed some challenges, but SunGreen Systems and Stem came up with the answers. "The elevator pitch I give out clients is this: We were born out of the real estate development business in 2008-2009, when things weren't going so well. Our founders saw the opportunities that were in solar, as well as the similarities to managing other trades," says Deeter.
"You have to make sure you have a good electrician. You have to make sure you have a good roofer. You have to make sure you have good laborers. Then you need to coordinate all of that, and coordinate the permitting, making sure everyone works well together. This project especially demonstrates SunGreen's ability to make sure we have the right partners as part of each project."
TEAM
General Contractor and Solar Installer: SunGreen Systems Inc., Pasadena, California, sungreensystems.com
Battery Storage Partner: Stem, San Francisco, California, stem.com
MATERIALS
Solar Modules: URE 380W panels, URE, urecorp.com
Battery System: Tesla Powerpacks, Tesla, tesla.com
Solar Mounts: PVKIT and RibBracket III, S-5!, s-5.com