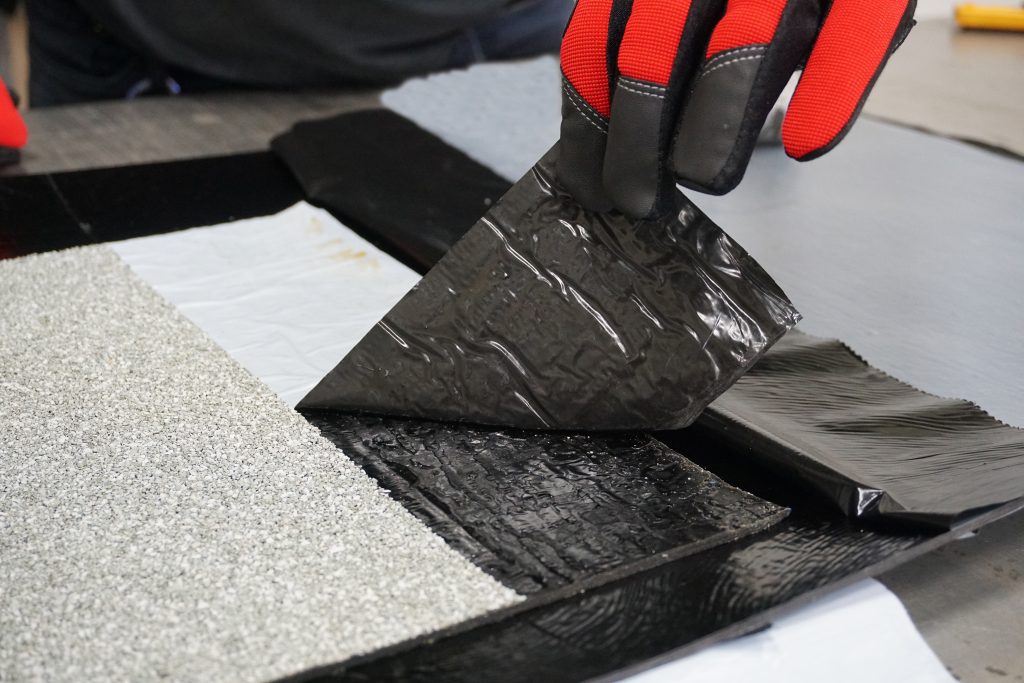 IKO's new ArmourStick HD flame-free commercial membrane roofing system, explicitly tailored for projects that demand a restricted flame environment, helps decrease safety risks and speed up installation for contractors.
The ArmourStick HD system consists of ArmourStick HD-Base, ArmourStick HD-Cap and the following components depending on your specific application: IKO Protectoboard, IKOTherm Insulation, IKO Millennium Adhesive and IKO MVP.
Designed to meet the needs of building sites where an open flame should be avoided, the ArmourStick membrane system is suitable for a broad range of commercial applications. According to the manufacturer, it is an outstanding choice for schools, hospitals or government facilities where SBS-modified bitumen membrane systems are a desired roofing solution.
"We are proud to be the only Canadian manufacturer to offer a base sheet with a double release film — on top as well as on the underside," said Akif Amin, vice president of IKO's Commercial Division Canada. "The split release film on the top keeps the properties of the primerless surface of the base sheet intact. This primerless surface adheres strongly to the ArmourStick HD-Cap sheet, creating a firm bond and resulting in cost and labor savings for the contractor."
Contractors can eliminate the need for propane equipment when installing the ArmourStick HD flame-free system, significantly decreasing safety risks on the job site. Additionally, the base sheet's silicone-treated release film eases and speeds up installation. Both base and cap sheets offer a generous 3.5-inch side lap, allowing immediate sealing of the membrane, while creating a stronger and trustworthy joint. IKO's selvage-edge technology is designed to provide excellent performance in any climate.
The ArmourStick HD membrane system is constructed of a sturdy nonwoven reinforced composite mat, strengthened with glass fiber stands and coated with SBS-blended polymers and premium asphalt. This reinforcement provides outstanding dimensional stability and resistance to elongation and puncture.
"We strive to deliver a broader range of new products for our contractors. The addition of the ArmourStick HD Membrane System provides a full, stand-alone system compatible with many existing IKO commercial roofing products and accessories," continued Amin. .
For more information on IKO's ArmourStick HD Peel and Stick Commercial Membrane Roofing System and IKO's commercial roofing system solutions, visit www.iko.com/comm.