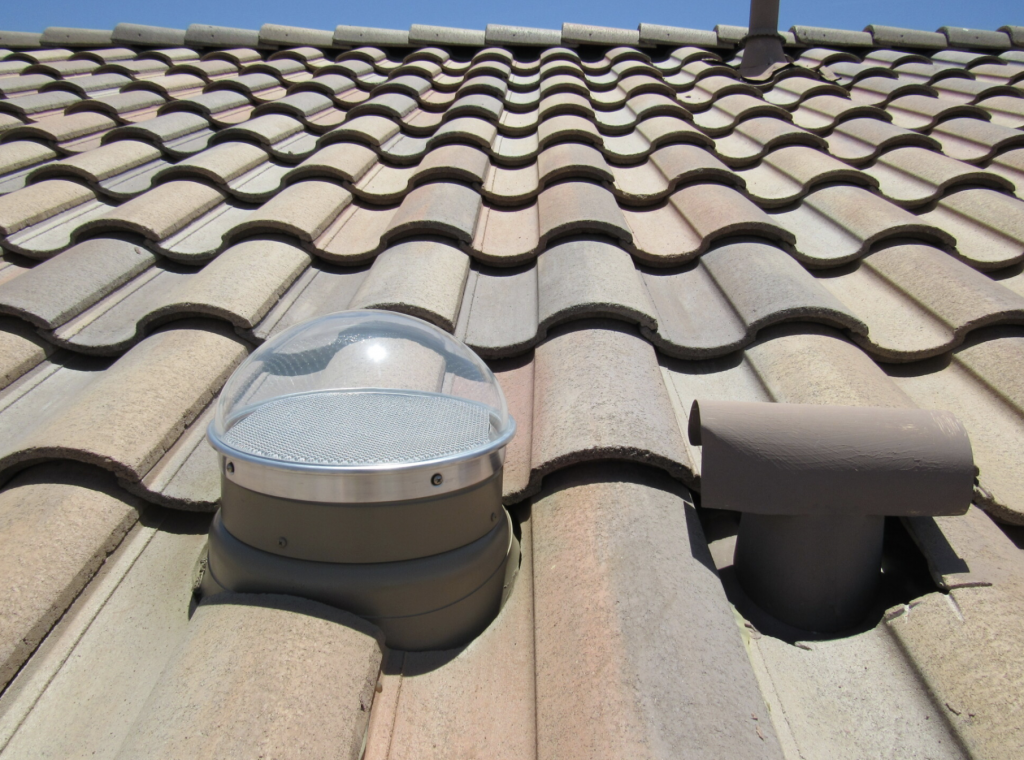 Installing tubular skylights, or solar tubes, can add a profit niche for any roofing company and provide a lifestyle enhancement for existing and new clients.
"Tubular skylights allow natural light in to brighten rooms and offices during the day without the need for an electrical light source," explains Jovane Estrada, general manager for Elite Solar Lighting & Fans, based in Chandler, Arizona, southeast of Phoenix. "They can be retrofitted into any existing roof system and placed where windows or traditional skylights are not options."
In the desert Southwest, cement or clay tiles on pitched rooftops are a popular choice by owners of upscale homes. Recently, Estrada's team installed six tubular skylights and solar-powered attic fans on a 3,900-square-foot two-story home built in 2009 with cement tiles in Gilbert, Arizona.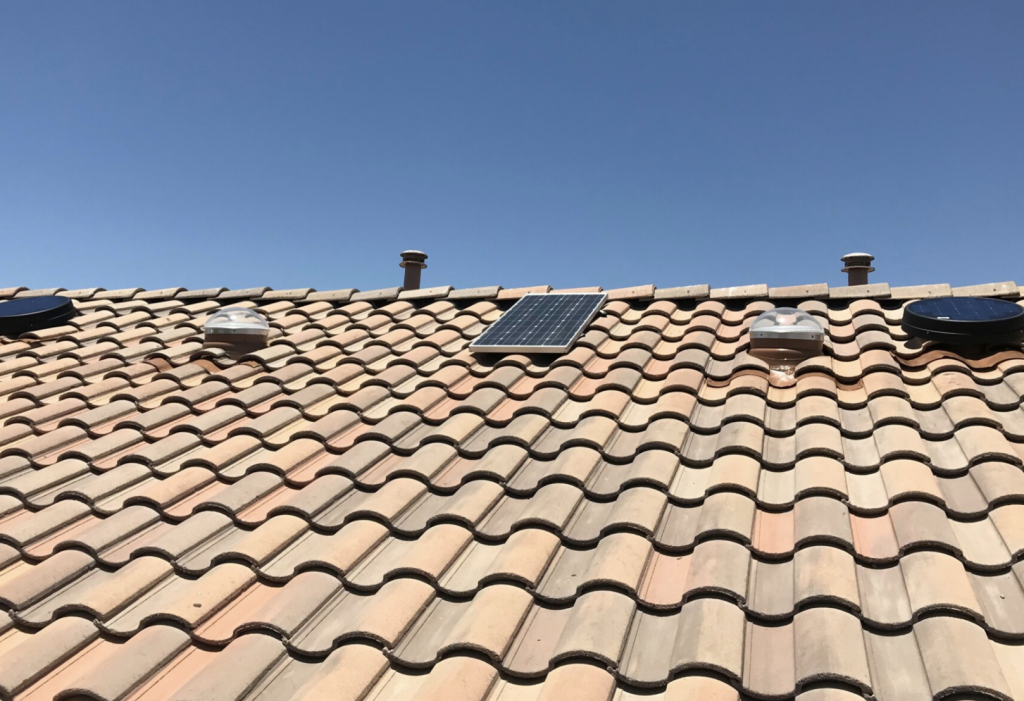 In 2001, the company began offering high-quality residential and commercial tubular skylights, solar-powered attic fans and garage exhaust fans. The parent manufacturing company, Southwest Metal Spinning, was founded 26 years ago by Estrada's father, Saul, and brother, Juan. The components for the Elite product are made in the same location.
Typical tubular skylight components include a high-impact acrylic dome, which locks into a ring on the 1100-O aluminum flashing; this seals to a flat or pitched rooftop, protecting against rain and cracking. Beneath this, an acrylic diffusing lens connects to highly reflective anodized tubing leading to the ceiling, where it fits into a three-glazed polycarbonate diffuser.
For the Gilbert home, Elite installed a 10-inch-diameter tubular skylight with a bathroom exhaust fan kit and light kit; a 10-inch-diameter tubular skylight through the garage into a downstairs bathroom where the skylight was installed on a wall; four 13-inch-diamter tubular skylights with synchronized dimmers, which open and close the solar lights at the same time and position; two solar-powered attic fans; and a solar-powered garage exhaust fan.
"Experienced professionals can install a tubular skylight with any roof penetration," Estrada says. "If they can cut and seal roof flashing on the tile roof, they should know or learn how to install the tubular skylight fairly easily, and your clients can enjoy new light and the peace of mind knowing the job has been done right."
Cement Tile Challenges
The tools required for a cement or clay tile installation are minimal: safety googles; gloves; stud finder; measuring tape; pencil; drill gun; ladder; reciprocating saw to cut wood deck; grinder to cut roof tiles; caulk gun for sealant; drywall saw; tin snips; utility knife; and plumb bob/laser.
Of course, installing tubular skylights through cement tiles requires following the basic steps for any roof breach.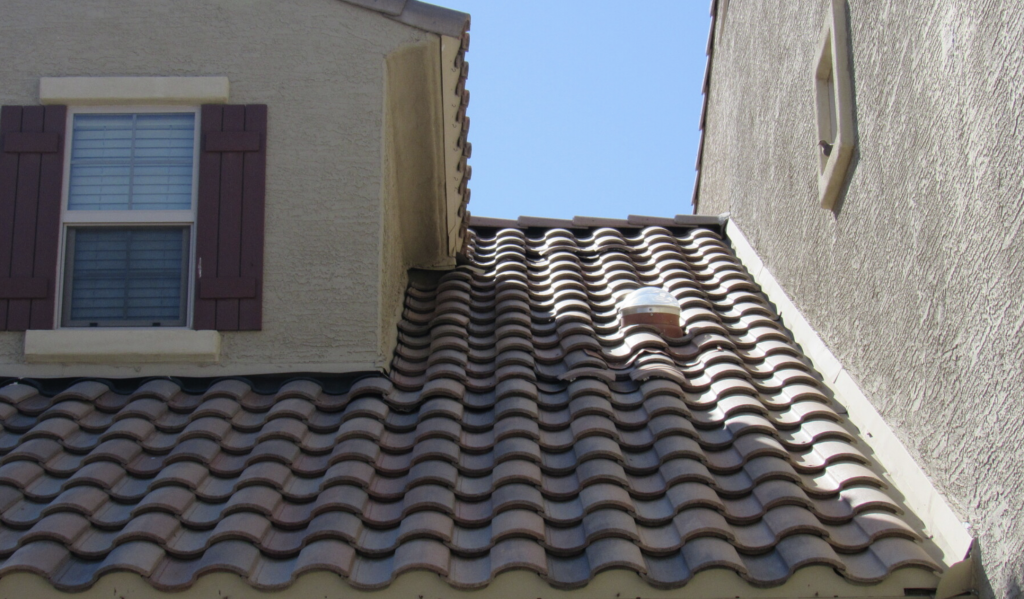 To avoid damage to clay tiles, unless a roofer has a great deal of experience walking on them, Estrada recommends that the tiles be removed from walk areas on the roof up to where the tubular skylight will be installed.
"Make sure the install is possible — and sometimes it isn't, at least exactly where the client wants it — and have the appropriate tools and materials available," Estrada says.
Next, mark where the tubular skylight is to be placed and check in the attic or crawl space for plumbing pipes and vents, wires, trusses, HVAC heat pumps and ductwork, water pipes and roof valleys that might be obstructive. "If there is an obstacle, the challenge is determining if using tubular skylight adjustable elbows will allow the install to be completed," he says.
With the attic inspection and cuts done, an aluminum tile skirt and pitched flashing must be installed properly to the deck. "Most roofers do not use a tile skirt for tile roofs, and later a leak can damage the paper underneath the tiles," Estrada says. He recommends applying a premium flexible sealant (supplied) to the flashing.
In this home, the central challenge was installing the tubular skylight on the roof through and into the first-floor bathroom, without disturbing the second floor just above it. "We knew we had to go through the side wall of the bathroom, but we had to make sure we had the room in the attic and inside the adjacent garage to install the tube on the sidewall," he explains.
To do this, the 90-degree adjustable elbows were needed to be able to make the turn from having the tube travel straight down into the inside of the garage and then shift direction into the bathroom, Estrada says.
"This kind of installation requires more effort and time," Estrada says, "but the result is that a lower level, even a basement, can be enhanced with more natural light."
All Ups, No Downs, for Roofers, Clients
For the roofer and the homeowner, the best time to install a tubular skylight (other than at construction) is during a roof replacement or repair. The attic space and roof are open and accessible and can be sealed along with the new roof or repair. But as this case study shows, most retrofits can be easily completed, too.
"It's an extra income stream and an incentive for customers to choose your company," Estrada says. For example, one of Elite's roofer clients offers a free 10-inch tubular skylight with each signed re-roofing contract.
With these, home- and business-owners light up their homes, garages, offices, hallways, bathrooms and warehouses. And, tubular skylights also offer lifestyle benefits for pets, plants and people, Estrada says. "They've been reported to improve a person's mood, and the owner of this home in Gilbert told us they've simply changed his life."
About the author: David M. Brown has been writing books and articles for newspapers, magazines, ezines, websites and businesses for many years. A graduate of LaSalle University and Temple University in native Philadelphia, Pennsylvania, he is the father of two grown children, Shaun and Sheena, who live near him in the Phoenix area.
TEAM
Tubular Skylight Installer: Elite Solar Systems, Chandler, Arizona, www.elitesolarsystems.com
MATERIALS
Tubular Skylights: 10-inch Elite Tubular Skylight, 13-inch Elite Tubular Skylight, Elite Solar Systems
Attic Fans: 20-Watt Elite Solar Attic Fan
Tips for Tubular Skylights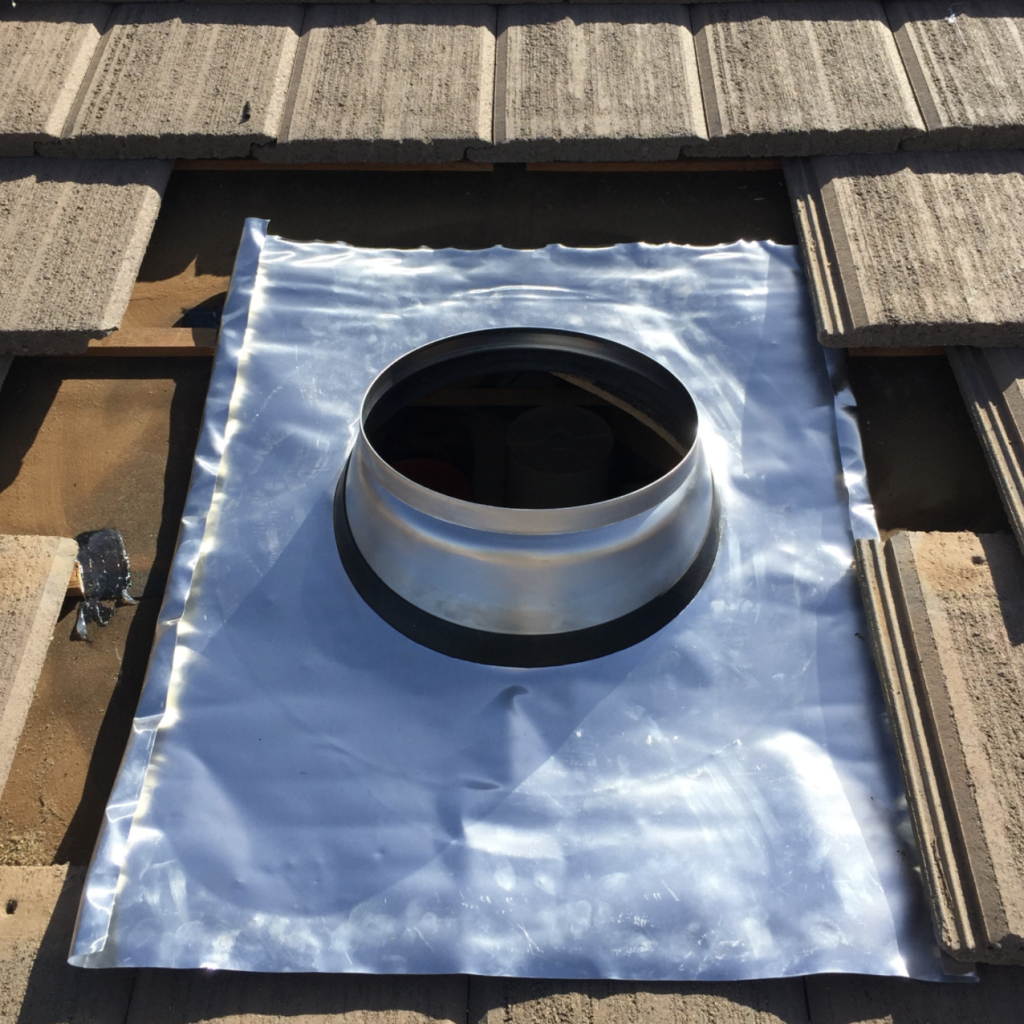 1. Follow the step-by-step instruction manual, supplied with the tubular skylight. Call the manufacturer and ask questions, if necessary.
2. Use all of the parts included with the tubular skylight kit. "Typically, when a part is left out, it is because the installer or roofer does not know its function," Estrada says. "Leaving out a part can cause condensation issues, dust or bugs to enter the unit, a rainbow (distracting prism) effect on the interior of the home or other issues down the line."
3. Quality and safety are paramount: Tested and certified products ensure your clients that the units will last through the harshest weather. Check products for certification by the International Code Council (ICC). Secondly, quality products offer UV-protection plastic, which inhibits fading of interiors. And, for installers, find out if the tubular skylights adhere to OSHA fall-protection standards.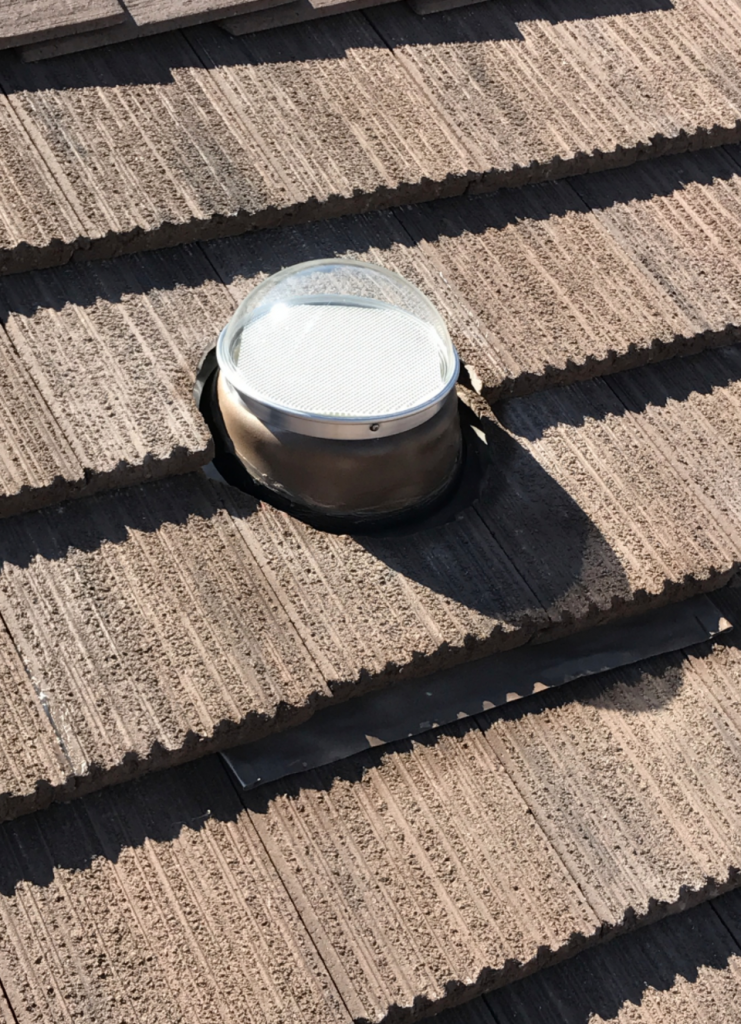 4. For condensation control, the skylight must breathe, so don't place sealant between the dome assembly and the roof flashing. This will cause condensation buildup.
5. For condensation, dust and bug issues, seal any gaps between the ceiling kit and the light tube as well as the light tube and the flashing with tape or spray-foam insulation, following the manufacturer's recommendations.
6. Offer no-leak guarantees to fully back your work for your customers. As a respected roofing company, you offer warrantied materials and installation. Look for that, too, in the tubular skylights you install.