As corporate and government commitments to sustainability initiatives continue to gain momentum globally, there has been a growing interest in the benefits of green infrastructure in urban areas. This has prompted many roofing professionals, architects, contractors and commercial building owners to look to green roofs. Designing a green roof can not only help a structure meet its sustainability goals, but it can also provide a sought-after amenity for building occupants and users seeking an escape from the concrete jungle.
Vegetative green roofs are (quite literally) sprouting up across major U.S. cities and beyond. In fact, the global market for green roofs is set to grow by 8.8 billion dollars by 2025, according to a late 2021 report from Technavio, a market research firm.
The rising number of green roofs makes sense from an environmental angle, as they help reduce the heat island effect. According to the Environmental Protection Agency (EPA), this phenomenon occurs when cities replace natural land cover with dense concentrations of pavement, buildings and other surfaces that absorb and retain heat. Population growth and climate change may only exacerbate this problem. Green roofs and similar types of green infrastructure projects can help reduce the heat island effect by shading the roof's surface, deflecting radiation from the sun and releasing moisture into the atmosphere.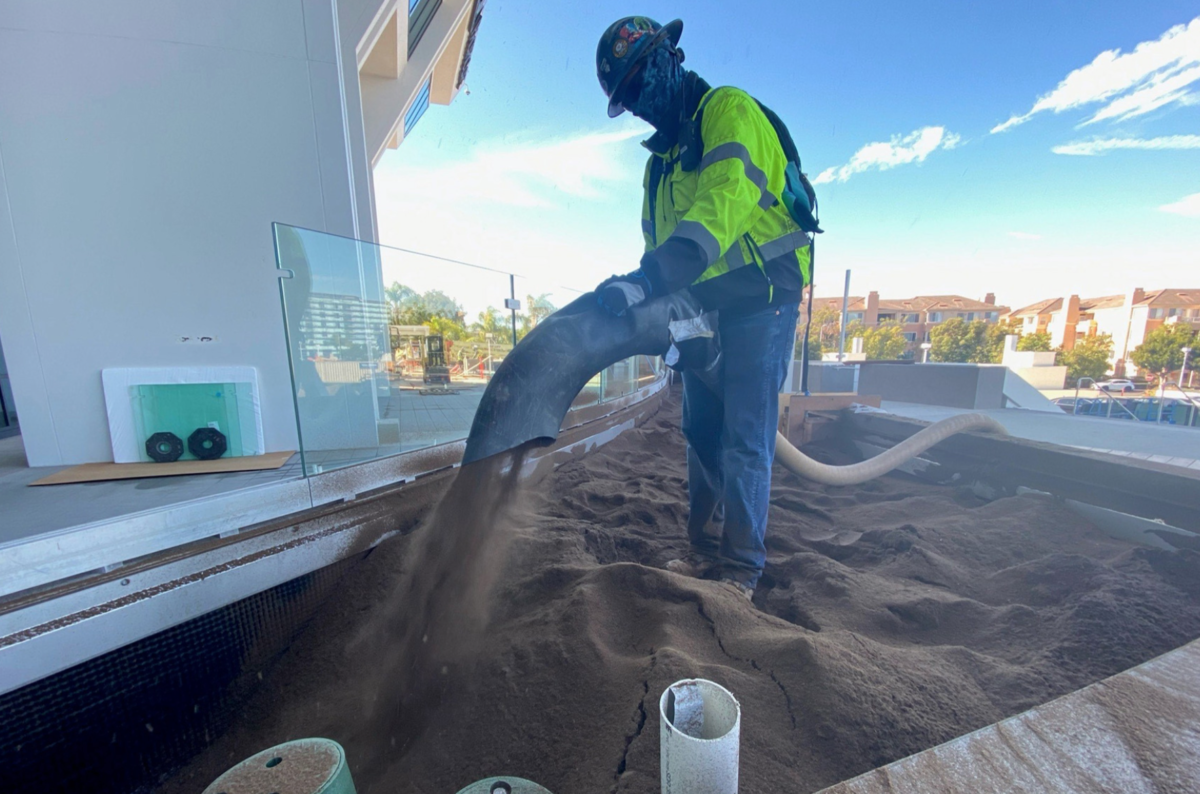 A green roof can cool the roof's surface temperature, boosting the efficiency of the building's HVAC system. From an economic standpoint, this supports energy cost savings while reducing expected maintenance costs associated with maintaining rooftop mechanical equipment. Commercial building owners and property managers will continue to reap the economic benefits of a green roof, as many modern tenants will pay top dollar to have access to an outdoor space with landscaping and wellness-focused outdoor activities.
However, designing a green roof is not without difficulties. Building and design professionals are pressed to balance plant materials and sought-after outdoor amenities with challenges such as managing dead loads and facilitating efficient storm water solutions.
One proven way that industry professionals can rise to the challenge is to look to high-performance materials such as expanded shale, clay and slate (ESCS) lightweight aggregate. While landscape designers and horticulturalists have utilized ESCS lightweight aggregate for years, many roofing, building and design professionals are just discovering the benefits of ESCS in rooftop applications.
The Benefits of ESCS in Engineered Growth Media
ESCS is a lightweight, ceramic material produced by expanding and vitrifying select shales, clays and slates in a rotary kiln. The process produces high-quality ceramic aggregate that is structurally strong, stable, non-degradable, environmentally inert, and light in weight. The aggregate can be combined with organic matter to design lightweight growth media to sustain plantings on intensive and extensive green roof projects. It can also be blended into existing soils on ground level to create a "designer soil" that promotes deeper water and oxygen storage for healthier plant roots. A highly porous material, ESCS has interstitial voids that act like tiny reservoirs for the absorption and storage of moisture and water-borne nutrients. As the soil dries, water and nutrients are steadily released back into the plant root network.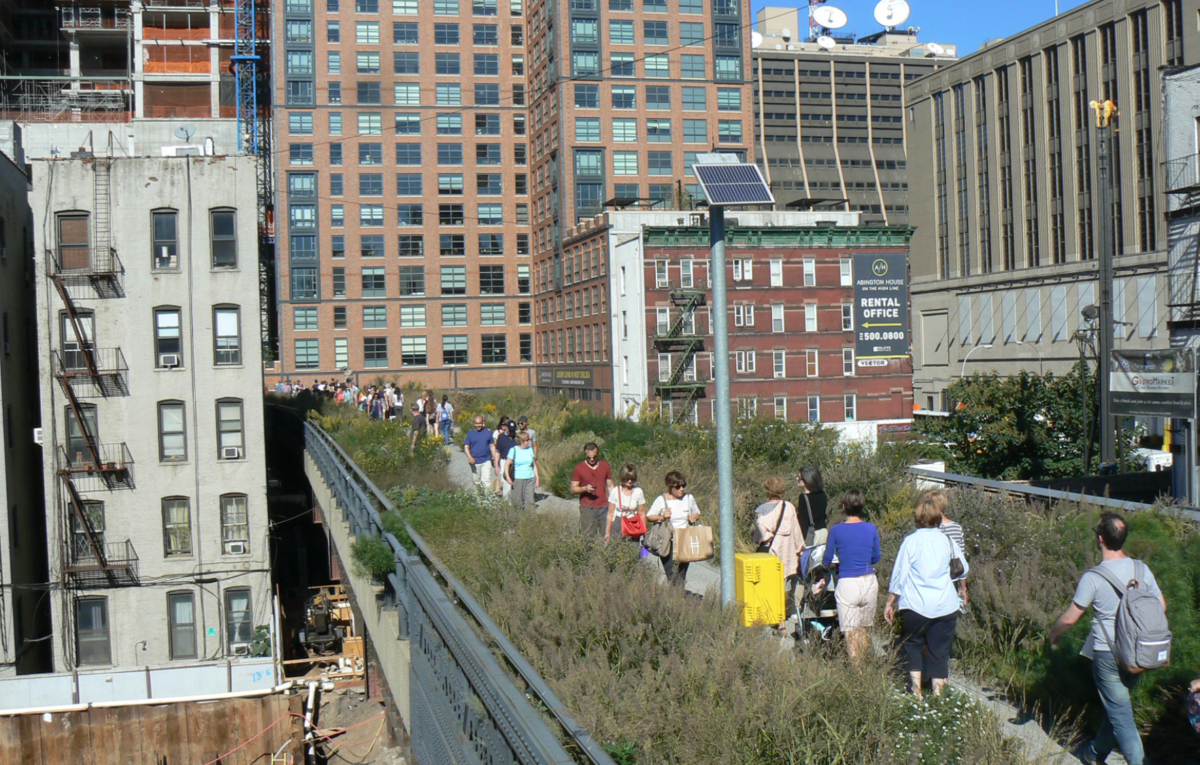 As a component in the planting media or as a lightweight fill material on the roof, the ceramic material's ultra-lightweight composition, which addresses the challenge of reducing dead load, can be attributed to its manufacturing process. The expanded shale, clay or slate has been manufactured using a rotary kiln process at temperatures around 2,000 degrees Fahrenheit. When particles reach such high temperatures, the material softens and pores are formed when the aggregate cools. The network of pores within the vitrified ceramic aggregate particles gives the finished product its low density. Reducing dead load with lightweight materials wherever possible is critical, as project designers and stakeholders must ensure that the roof structure has the structural capacity to safely support rooftop activity.
ESCS lightweight aggregate can also help facilitate a low maintenance storm water drainage program. The material allows for more efficient infiltration, less clogging of the planting media and greater water holding capacity. Taking this on-site approach to storm water management not only aids a structure's environmental goals, but it also puts significantly less pressure on a city's combined storm water and sanitary systems.
ESCS Supports Green Roof in the Heart Of Nashville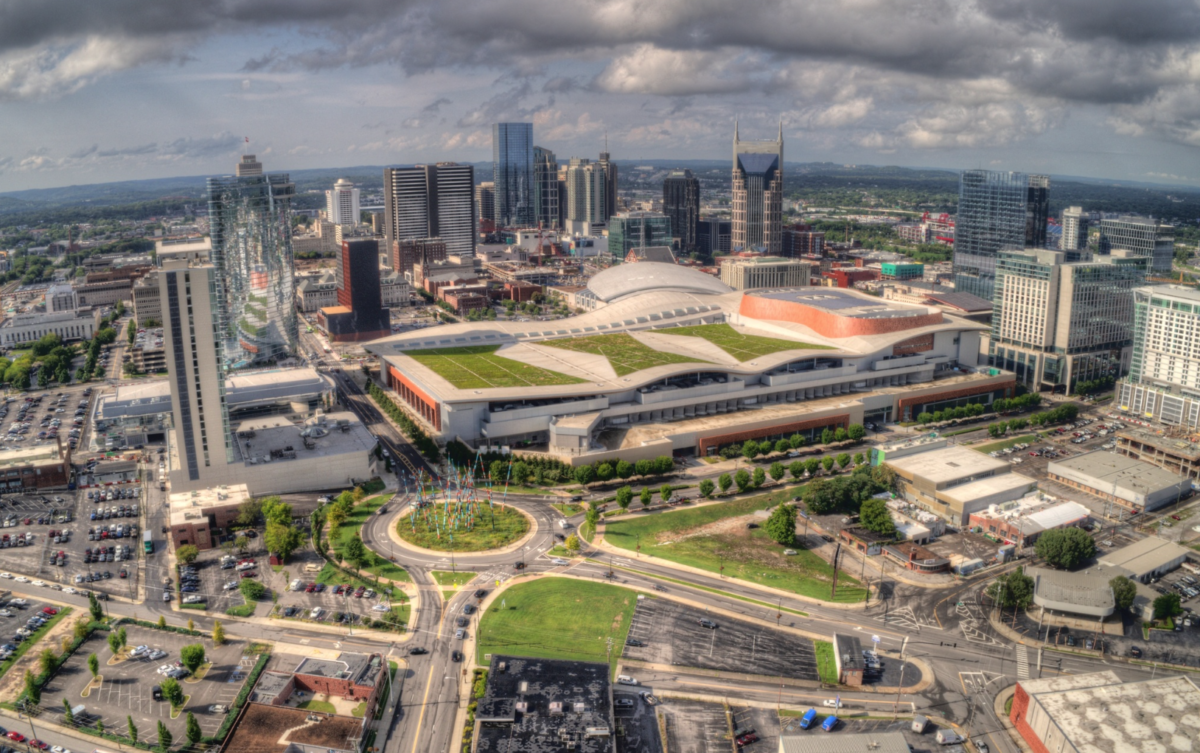 ESCS engineered growing media is the specified ingredient of many recognizable green roofs across the country. For example, the Nashville Music City Center utilized lightweight expanded clay aggregates with varying organic components to produce an extensive four-acre green roof in the heart of Nashville. In application, the green roof provides environmental value to the commercial structure by reducing the heat island effect — and by offering a welcome respite for birds and insects. Equally important, it also helps reduce storm water runoff.
Using the engineered growing media as an effective storm water management tool, the Nashville Music City Center collected over three million gallons of storm water in 2019, reducing the center's municipal water usage by 51 percent. A long-term solution for storm water treatment programs, the ESCS engineered growing media that covers the rolling green roof helped this Nashville project receive LEED Gold certification.
A High-Performance Approach to Green Roof Design
With its many premium performance qualities, ESCS lightweight aggregate engineered soil and growing media can be an effective new tool in a professional roofer's arsenal of roofing practices. By leveraging the benefits of this hardworking material, the roofing industry can drive the conversation around efficient, sustainable building design and help U.S. cities take steps towards a brighter (greener) future.
About the authors: Chuck Friedrich, RLA, GRP is a horticulturist and landscape architect employed as the division manager of environmental products at Stalite. Friedrich received his MLA from NC State University and B.S. in Ornamental Horticulture from Delaware Valley University. He is a member of the Expanded Shale, Clay and Slate Institute (ESCSI) and the ASTM D0-8 Green Roof Committee, developing standards for the green roof industry.
Scott Jenson is a certified Green Roof Professional (GRP) with more than 19 years of experience in the green roof industry. As the landscape products manager for Holcim Lightweight Aggregates, he works closely with design professionals to create engineered soils for unique and challenging sites. Jenson is a member of the Expanded Shale, Clay and Slate Institute (ESCSI).