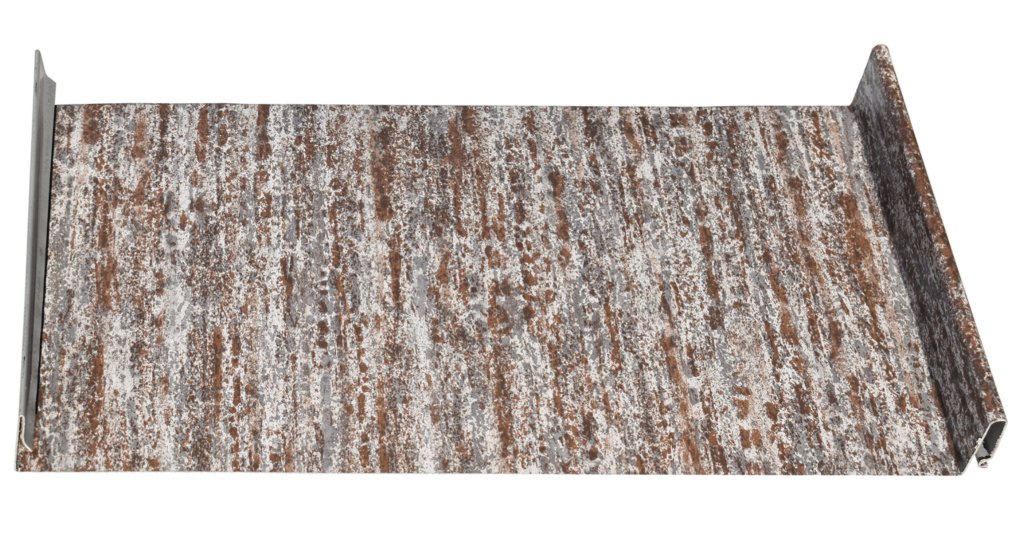 Reclaimed Metal Rust is a pre-painted metal roofing and siding panel from Western States Metal Roofing that recreates the look of reclaimed metal. The panel is made of new steel that looks like an old barn. The panel features white and silver coloring with orange and reddish rust streaks throughout its design to mimic the look of old, faded galvanized that is rusting. The panel is available in Kynar 500 paint system and comes in ten different profile finishes. Reclaimed Metal Rust is a proprietary color of Western States Metal Roofing and offers a solution for architects and designers that want the look of reclaimed metal without the problems of reclaimed metal.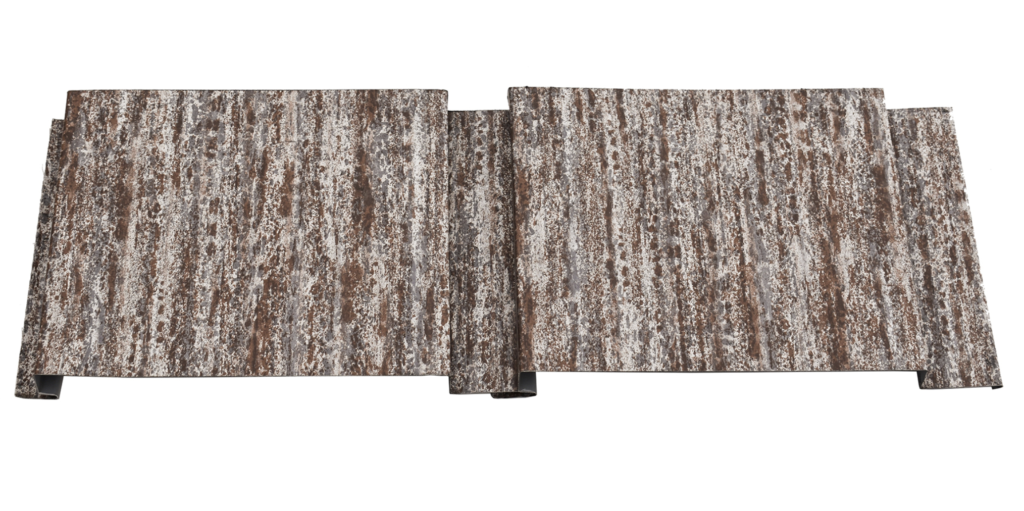 "Our customers wanted something that looks like faded galvanized and a rusted roof at the same time. Previously, the only way to get something like that would be to locate an old building that had reclaimed sheet metal on the roof," said Paul Rubio, Vice President of Western States Metal Roofing. "That's expensive and hard to find. We thought there has to be a better way. That led us to create the Reclaimed Metal Rust panels, which are new steel panels that look like they were taken from an old barn that's 100 years old."
According to the company, this specialty paint print is available in coil, flats, metal roofing, siding, and wall panels. Reclaimed Metal Rust panels come in a PVDF/Kynar 500 paint finish. These panels are designed for interior and exterior applications.
LEARN MORE
Visit: www.paintedrustedroofing.com
Call: (855) 426-7836