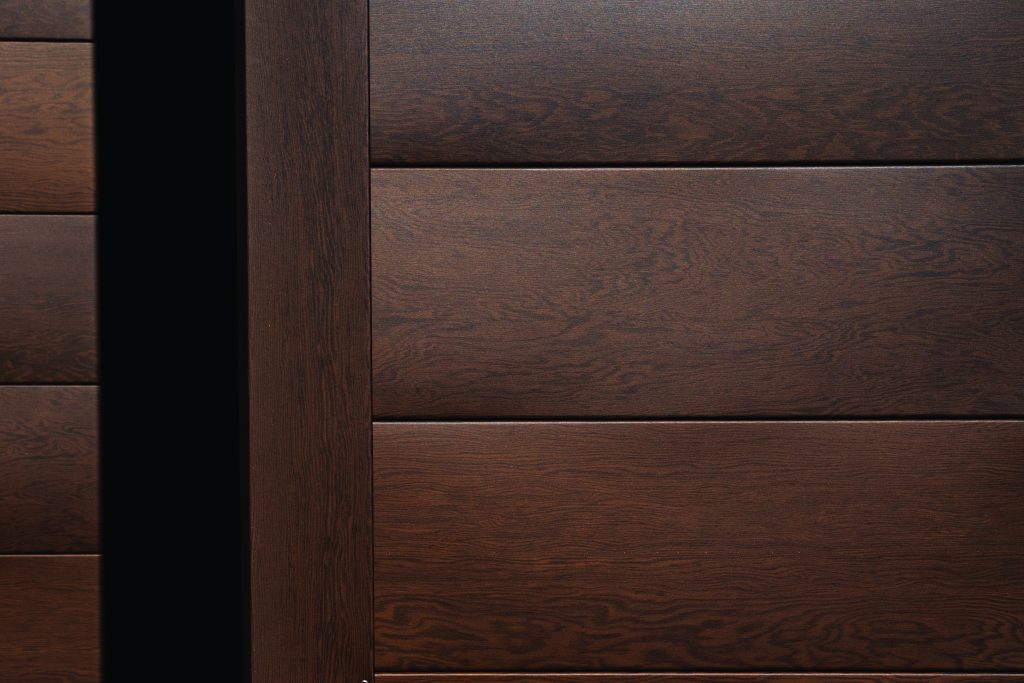 Western States Metal Roofing introduces its T-8 PlankWall panels now available in Walnut Wood. According to the company, the painted metal T-8 Plank- Wall soffit and wall panels are a true-to-life representation of real dark walnut. The PlankWall system consists of four different wood patterns that eliminate repetition and create an authentic looking panel.
"We received an astonishing response once we released T-8 PlankWall Distressed Wood in 2019," said Paul Rubio, Vice President of Western States Metal Roofing. "Roofers and architects immediately expressed their interest in our wood-inspired metal wall and soffit panels and began requesting more colors. So, we decided to use their feedback and expand T-8 PlankWall to include a finish that looks like a dark walnut and called it Walnut Wood."
Walnut Wood is available in a Cool Tech 500 PVDF (aka Kynar 500/ Hylar 5000) finish, with a panel width of 8 inches and lengths that vary from 1 foot to 45 feet. According to the manufacturer, these panels require no maintenance as you don't need to stain, paint, or seal metal. They're easy to install for vertical or horizontal use with concealed fasteners for wall, soffit, and fascia.
For more information, visit www.paintedrustedroofing.com.