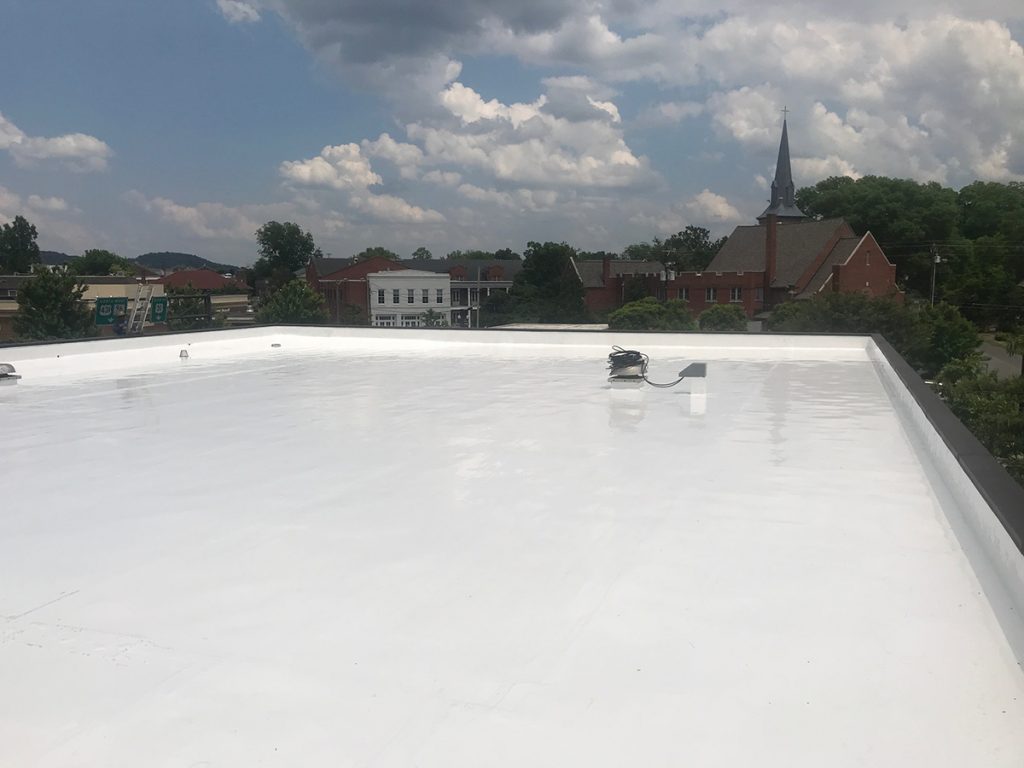 Garland's first ever fluid-applied seamless membrane, LiquiTec, forms a virtually impenetrable surface over aged modified bitumen, metal and single-ply roof systems, adding years of waterproofing protection. LiquiTec is an aliphatic polyurea coating system with a tightly bonded molecular structure that provides strength and durability similar to truck bed liners. LiquiTec is built to protect roof surfaces from damage caused by hail, foot traffic, wind scour and other impact.
According to the manufacturer, LiquiTec fully and partially reinforced systems exhibit extremely high tensile strength and remain flexible at temperatures down to -60°F (-51°C), which helps keep the coating from cracking or becoming brittle to ensure a complete watertight seal and long-term waterproofing protection. In addition to its strength, LiquiTec contains zero VOCs and is extremely low odor to allow roof work to be completed with minimal or no disruption at sensitive locations like schools, hospitals and other structures where people are present.
This two-component product also undergoes a chemical cure process, rather than a moisture cure, so it cures quickly and with less disruption from weather, allowing for faster installation and waterproofing protection.
"LiquiTec is the answer to so many of our customers' waterproofing needs. Its unique formulation, strength and flexibility provides the right amount of toughness combined with superior waterproofing protection," said Ed Buczek, Garland's senior product manager of roof coatings. "And to top it off, the fact that it is extremely low odor, highly flexible, resistant to fungi and chemically cured allows it to be installed nearly anywhere and perform in the most extreme environments."
For more information, visit www.garlandco.com.