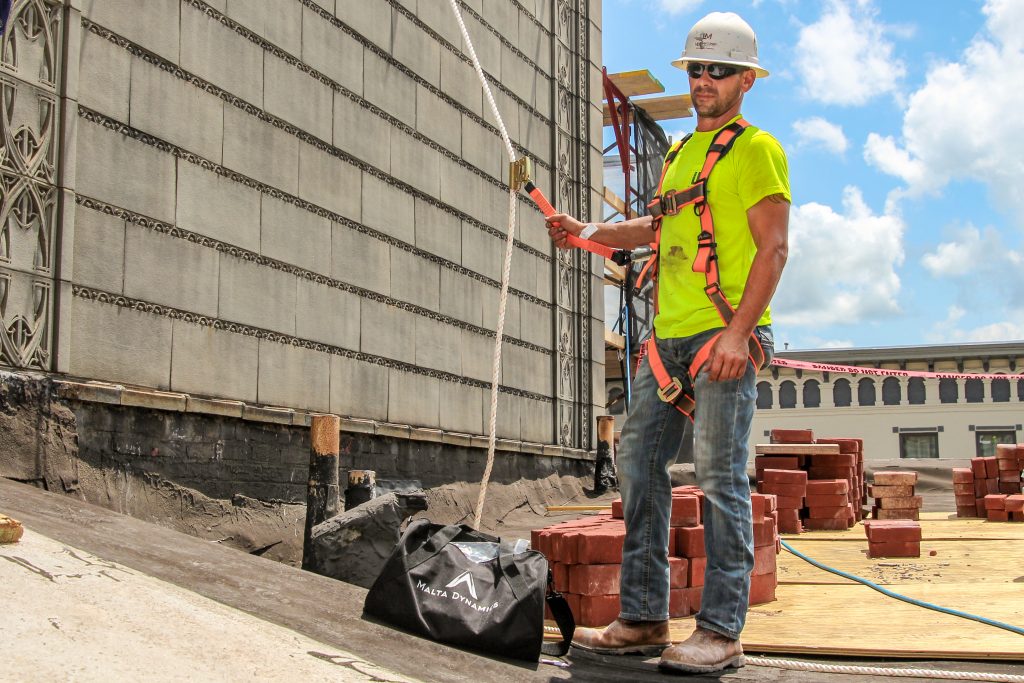 Malta Dynamics' new line of Personal Fall Arrest System bags is designed for safety and convenience. Available with 25-foot and 50-foot options, these personal fall arrest systems are designed to be convenient, save time and ensure the safety of crew members working at heights.
This complete all-purpose and ready-to-go carry bag includes:
A full body harness
A 25-foot or 50-foot vertical lifeline assembly with a shock pack and positioning device with a lanyard extension
One heavy-duty reusable anchor
A durable bag with a detachable, adjustable shoulder strap and handles
According to the manufacturer, all components meet ANSI regulations and OSHA requirements, including ANSI Z359.13-13, ANSI A10.32-12, OSHA 1926 Subpart M, and OSHA 1910.
"The PFAS Kit is the ultimate solution when you or your staff work at heights," said Malta Dynamics President Chris Holland. "The portable unit allows you to save time, show up to the jobsite prepared and feel confident about the fall protection equipment you are using each day."
Find your fall protection solution in one convenient bag today.
For more information, visit www.maltadynamics.com.