Storm damage at Children's Center Rehabilitation Hospital had the leadership team searching for the same type of excellence in roofing as they put into their pediatric rehabilitation and 24-hour complex care services. In addition, they wanted a roof that could withstand future storms, to provide safety for their property and the valued patients inside.
The result was a triple collaboration. Champion Roofing of Oklahoma City came on to tackle the roofing project. And they brought another industry leader to the project — DaVinci Roofscapes.
"Both DaVinci and the Children's Center bring excellence in what they do," says Mike Cowan with Champion Roofing. "We wanted to offer the hospital the best tile roof to help enhance their beautiful building. That meant DaVinci."
Dedicated History
The story starts back in 1898. That's when the hospital's founder, Mattie Mallory, started The Oklahoma Orphanage. In 1909 she moved the children to Bethany, the site of today's hospital.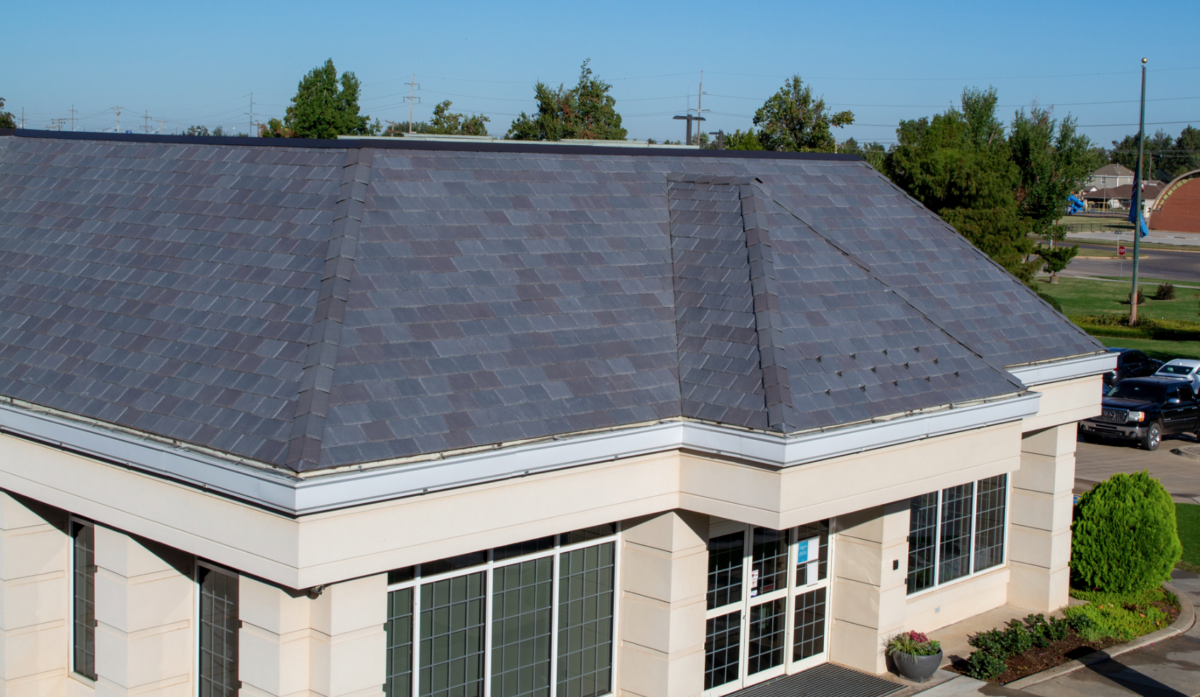 Over the years the facility changed direction. With strong community and philanthropic support, the hospital expanded on its 20-acre site. Today there are more than 725 employees. All are dedicated to providing inpatient and outpatient services for children.
In 2020 a Midwestern storm damaged the roofing on much of the Children's Center. The Donald W. Reynold's Complex, the Pediatric Medical Rehabilitation Unit, and the outpatient pharmacy all needed new roofing.
When Champion Roofing was brought in to discuss re-roofing the facilities, Cowan recommended DaVinci Single-Width Slate in a European color blend. Hospital officials approved of the top-quality impact- and fire-resistant roof.
"One of our core values is excellence," says Albert Gray, executive chairman of the board of directors at Children's Center Rehabilitation Hospital. "Excellence in everything we do. From taking care of patients to serving the community to our facilities.
"The new DaVinci roofing really takes our buildings to the next level. It gives us the assurance that we have a quality roof that will last a long time, through all types of weather. We wanted a product that would match the beautiful aesthetics of our campus. In addition, we need a product we can rely on as we serve patients with complex medical needs."
"We are extremely grateful to Champion Roofing for bringing their excellent services and this excellent roofing product to us," Gray continues. "This team met and exceeded all our expectations."
TEAM
Roofing Contractor: Champion Roofing, Oklahoma City, Oklahoma, championroofingok.com
MATERIALS
Synthetic Slate: Single-Width Slate, DaVinci Roofscapes, davinciroofscapes.com