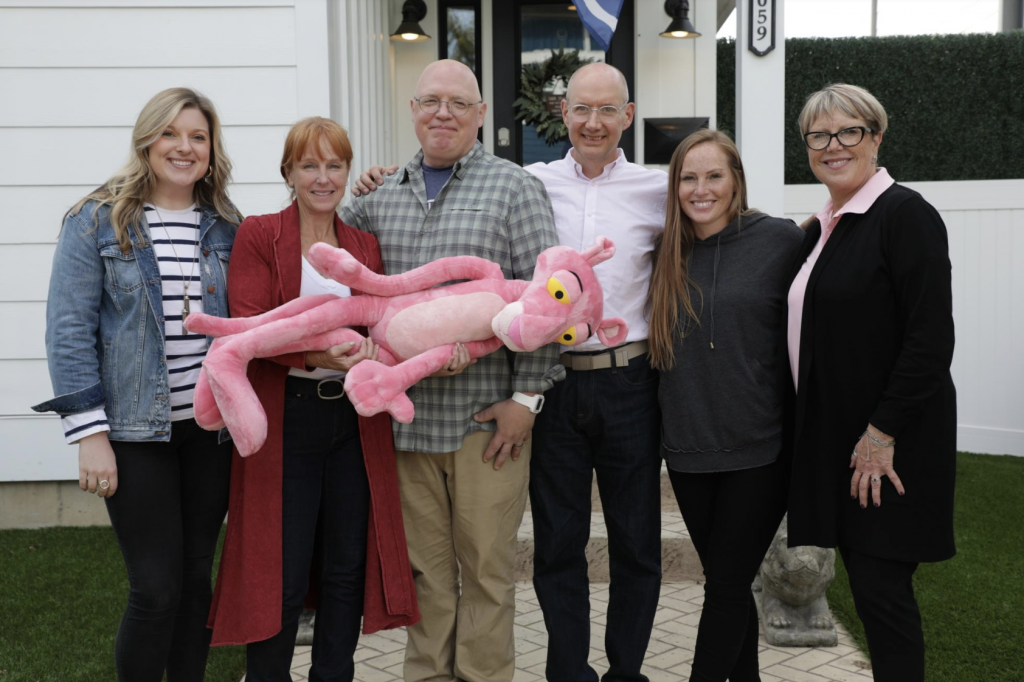 Daniel Clark of Boonton, New Jersey, is the winner of the "Imagine.Style.Win." contest sponsored by Owens Corning Roofing. The contest was designed to help consumers reimagine how an Owens Corning Duration Series roof can inspire their home's exterior. Daniel submitted a mood board showing how color inspires his approach to design. Although a practicing architect, Daniel finds that the "color conversation" is something that is personal and color is not typically part of his conversation with clients. He drew on inspiration from his painting and artwork, his dog Carter and his own home in developing his mood board entry.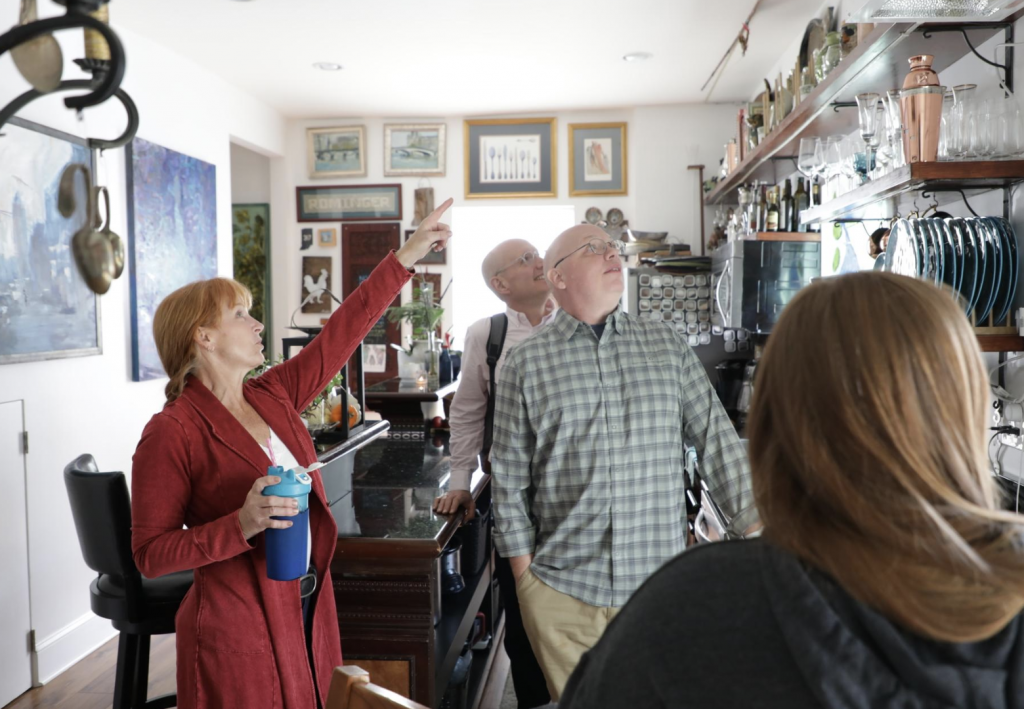 As the contest winner, Daniel and his partner Jim traveled to Indianapolis October 6-8, for a color consultation with home renovation and design experts, Karen E. Laine and Mina Starsiak of Two Chicks and a Hammer and HGTV design series, "Good Bones". The mother-daughter remodelers and owners of Two Chicks and a Hammer are renowned for their use of exterior color on HGTV's "Good Bones." Along with the color consultation, the grand prize also included a behind-the-scenes tour of the Indianapolis Bates-Hendricks neighborhood, featured in many of the Good Bones remodels. During the tour, Mina Starsiak pointed out many of the homes remodeled by the Two Chicks, including homes appearing on the "Good Bones" program. "Jim and I had a fantastic visit to Indy which exceeded our expectations," said Daniel following his visit.
5 Questions with Daniel Clark – Winner of Owens Corning Roofing's Imagine.Style.Win. Contest
Some folks might refer to Daniel Clark as a "super fan" when it comes to remodeling and color. The New Jersey architect and color enthusiast never misses an episode of his favorite home remodeling show, "Good Bones." When visiting family in Indianapolis, Daniel traveled to the historic Bates-Hendricks neighborhood where "Good Bones" is filmed. But he never expected he'd get to meet mother/daughter remodelers Karen E. Laine and Mina Starsiak — otherwise known as Two Chicks and a Hammer — who transform homes each week; and use color to bring out each home's personal style.
So, when Daniel came across a post by Karen and Mina announcing Owens Corning's "Imagine.Style.Win." Roofing Style Board Contest, he knew he had to enter for a chance to meet the Two Chicks, participate in a personalized color consultation and tour the Bates-Hendricks neighborhood. Daniel entered . . . and won. In October, he and his partner traveled to Indy to meet with Karen and Mina at Karen's home. Following are excerpts from a very colorful day as Daniel shared the experience.
As an architect, how do you approach color?
Color is so important – it's a very personal thing, and it's usually not something the architect helps choose. When it comes to the roof, so many homeowners go with beige, black or gray –– they don't think about color on the roof. Owens Corning is helping to change that and get people to think beyond shades of beige and gray. Until now, I hadn't really thought much about the impact color has on a roof. The roof is such a big part of a house and it is a huge opportunity for people to think of color as a way to add interest.
What did you take away from the color consultation with Karen and Mina?
The roof is really the "forgotten cousin" when it comes to a home. It can add so much to a home's curb appeal. Like the ceiling inside a home, the roof is an overlooked opportunity to bring a homeowner's style into the exterior. If I have the opportunity to discuss color on the roof, it's something I'll definitely share with my client and the contractor. Painting is my hobby and I view color as for a way of putting my heart and soul into my work. And Karen and Mina do that each week on the show. As they use color on homes – including roofs – they are not just remodeling houses; they are revitalizing neighborhoods and spreading the love.
How is Owens Corning changing the conversation about roofing?
Color is emotional. It can spark joy that is contagious as it moves from one house to another. We all need more joy in our life. Owens Corning is empowering women to become more involved in the construction and remodeling process. Women are the style authorities when it comes to home design, yet they often don't get involved in the construction process. Karen and Mina are helping with that and the Design & Inspire resources Owens Corning has developed are putting tools in women's hands as well.
How did you approach your mood board for this contest?
I looked at every video on the contest site – both Owens Corning videos and other entries. I felt there was an opportunity to really kick up the power of color. I've never been afraid of color. I use a lot of bright colors in my home, in my painting and in my gardening. I brought in all these elements I love – including our dog Carter. After all, Karen and Mina are dog people. It was hard keeping Carter still and he kept dropping his dog ball, but hey, it was another pop of color!
Anything else you'd like to share.
I was so excited to tell everyone I won the contest. I don't get to talk to clients a lot about color, because others do. This gives me a chance to talk color. And I couldn't be more grateful to Owens Corning for sponsoring this contest and allowing me to meet Karen and Mina. They are my remodeling heroes!
For more information, visit https://www.owenscorning.com/roofing.