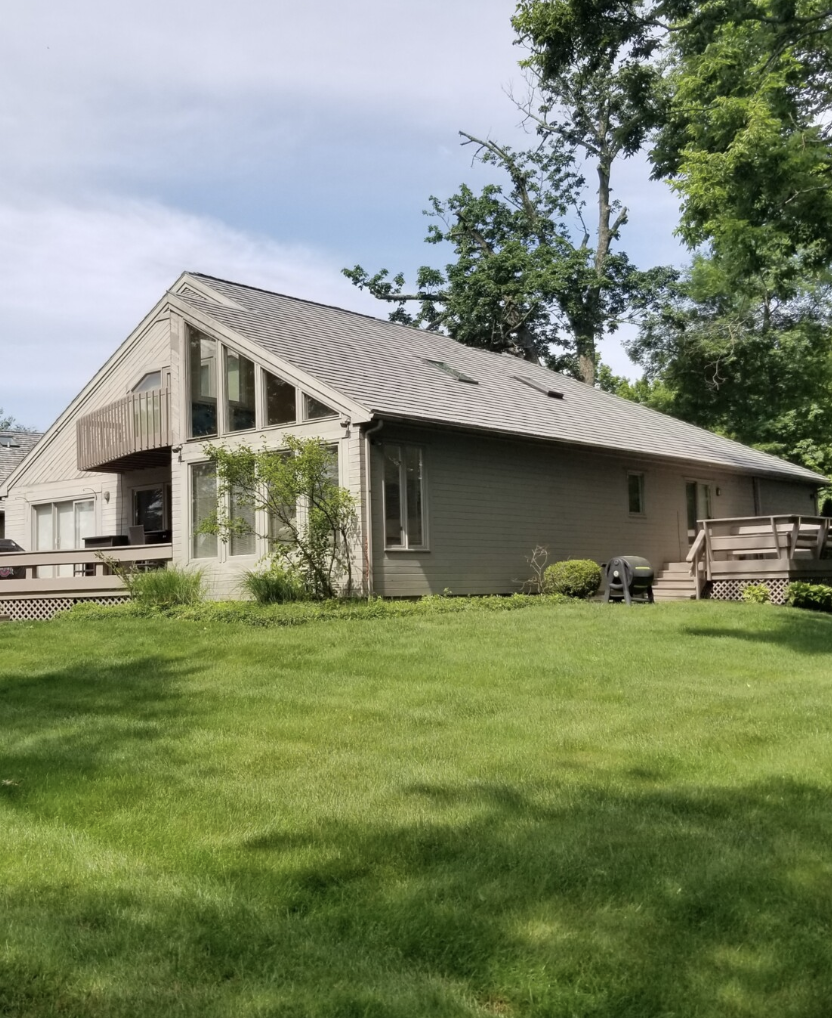 Determined. Resilient. Stubborn. Those words could easily describe Ryan Lephart. Whether it's a single home project or the challenge of securing roofing for a community, Lephart digs in for perfection.
One of Lephart's longest quests was to secure approval to install composite roofing on homes in the Muirfield Village community in Dublin, Ohio. It took nine years, but his patience and diligent efforts paid off.
"Acceptance of new products comes slowly to some people," says Lephart, director of business development for Great Roofing and Restoration. "This is a planned community. In the past it has only accepted real slate and shake roofing materials. Now we've finally gotten a toehold. We've gained approval for composite materials in Muirfield. As a result, we've installed our first DaVinci Multi-Width Shake roof there."
Developing Muirfield
The Muirfield concept was started in 1968. That's when golfer Jack Nicklaus teamed up with design and building professionals in Ohio. His goal was to convert unspoiled land into a world-renown golf club and living area.
The family-friendly community of Muirfield now boasts nearly 2,400 families. A winding complex of tree-lined streets includes condos, patio homes and single-family homes. And, two Jack Nicklaus golf courses.
Fast-forward about 40 years. That's when Lephart started lobbying for composite roofing tiles at Muirfield.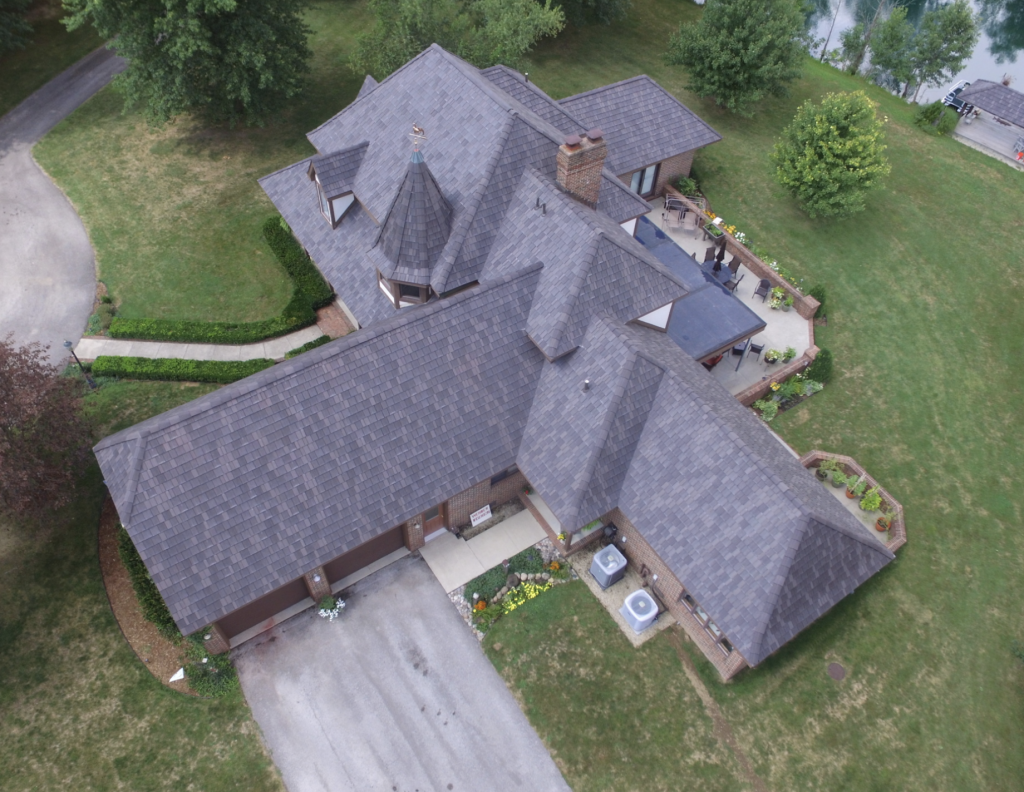 Many of the original shake and slate roofs at Muirfield have deteriorated over time. The Design Control Committee for the development does not allow roof repairs — only roof replacements.
"Design standards are very high at Muirfield," says Lephart, a licensed general contractor. "For nine years I presented the DaVinci product option because of its high aesthetic and performance values. Recently I met with their board again. New, more progressive people are now on the board. I brought in six boxes of DaVinci tiles and laid them out on the tables. I wanted people to see and feel the quality of the products."
Thanks to Lephart's persistence, the Muirfield Design Control Committee finally agreed to allow the installation of DaVinci Multi-Width Shake and DaVinci Multi-Width Slate in their community. Lephart re-roofed his first DaVinci home at Muirfield in late 2019.
"We had a beautiful shake composite in a Chesapeake color installed on a home on Aryshire Drive," says Lephart. "We see this as a starting point in this community. With the DaVinci product now being an option for homeowners to choose for roof replacements, we believe residents will select the product for its beauty and durability."
"We're confident that we'll be re-roofing up to 10 houses in this community in 2020," he continues. "That gets the ball rolling for future composite re-roofing projects in Muirfield."
Single Home Attention
Lephart and the team at Great Roofing and Restoration put as much attention and effort into single family re-roofing projects as they do into multi-family communities. One example of this is homeowner Steve Wenner, a resident of Findlay, Ohio.
Amid constant worry that his real cedar shingles were blowing off in wind storms, Wenner decided to take action. He began investigating composite roofing options.
"My wife and I liked the DaVinci roofs we saw locally," says Wenner. "We contacted several roofers and the DaVinci corporate headquarters. They gave us locations throughout northwest Ohio where we could see the composite roofing installed."
So, the Wenners went on a mini-road trip. They spent an entire day driving around looking at dozens of roofs. And they liked what they saw.
The next step in replacing the 1991 cedar shake shingles on their home came in making the color decision. Wenner did what many homeowners do in the same situation. He took a ladder out and placed the samples on the roof. His wife Nancy stood back and evaluated the color options.
"When Nancy kept coming back to the Mountain blend color I knew we had our choice," says Wenner. "The combination of the three shades of Mountain tones really complements the other elements of our home exterior."
After receiving several bids for the project, the Wenners decided they liked the personal attention offered by Lephart and his company. "Selecting Great Roofing and Restoration was one of the best decisions I've ever made," says Wenner. "That roofing crew has an exceptional work ethic. They took care of our property at all times and worked from sun up to sun down. I just can't say enough good things about working with Great Roofing."
According to Lephart, the Wenner home was a dream project. "Helping the Wenners gain a low-maintenance, top-quality DaVinci roof means they'll have years of worry-free enjoyment," says Lephart. "Demand for composite slate and shake shingles is up in all our locations. From Ohio to Colorado, people want impact- and fire-resistant roofing. They want roofing with a strong warranty and incredibly appealing looks. Basically, they want everything that DaVinci has to offer them in a roofing product."
TEAM
Roofing Contractor: Great Roofing and Restoration, Cleveland, Ohio, www.greatroofing.com
MATERIALS
Composite Shingles: Multi-Width Shake and Multi-Width Slate, DaVinci Roofscapes, www.davinciroofscapes.com