Let's face it: A home is likely the most expensive purchase that any of us is ever going to make. In many regions, prices north of $1 million are commonplace, and recent bidding wars have seen some homes sell for well over a seller's asking price. So, why is it that when homeowners start shopping to repair or replace an aging roof, the conversation is often driven by a perceived desire for them to pay as little as possible?
In a word: education. Of course, it's education on both sides of the sales conversation.
A homeowner who has only ever discussed how much their neighbor's roof cost may be overlooking key information, including details about the quality of materials, workmanship and warranties. Part of providing an estimate is educating them about the benefits of using better products, such as premium or architectural shingles, and integrated roofing accessories.
In your quote, explain how using a licensed and insured crew protects them from certain risks during the build and outline how your company stands behind its work even after the roof has been installed. With the full picture, clients gain an understanding of why a better roof is going to cost a little more and why the additional costs represent good value for their money.
Paying more is not the same as overpaying, especially when it comes to something as critical as a roof. Teaching homeowners about the difference between a surprisingly inexpensive estimate and a quote for a quality roof can make all the difference in the world when it comes to overcoming dreaded price objections during a sales presentation.
On the sales side, we need to understand what drives a consumer to make a purchase, and price is rarely the top priority. It is only when our prime focus becomes price that we guide a customer away from their value system and into what we assume matters most to them. That's a self-fulfilling prophecy and a trap that's easy to fall into when trying to predict what will resonate with a client.
Price is only one of several drivers in a consumer's purchasing paradigm, and it often falls below one or two other key factors that can be leveraged during the sales conversation. Why talk your customer out of a better product, like an architectural or designer shingle, before finding out what their key concerns are and discussing the solutions that will address their needs, wants and wishes?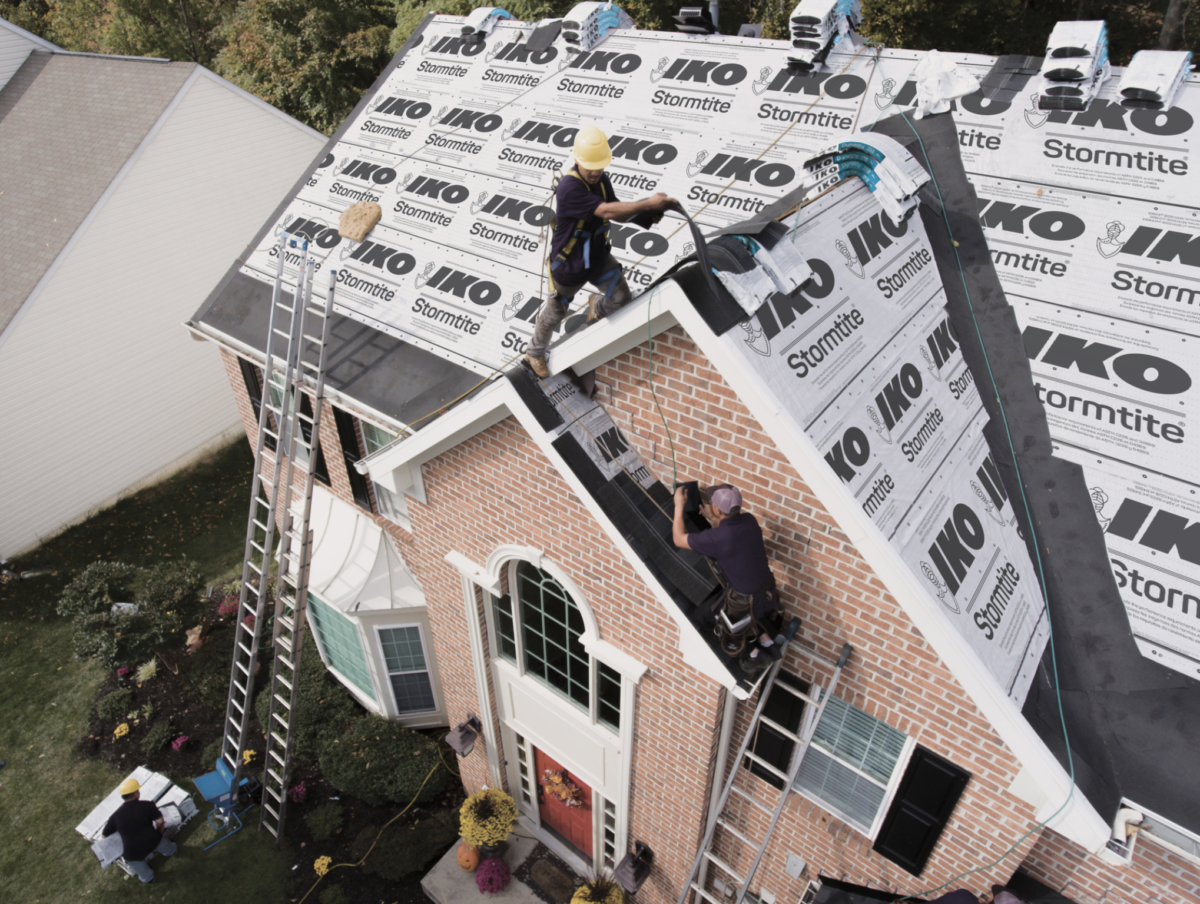 Finding out what matters most to the homeowner starts with listening. The aim is to get your customer talking so that you can learn about their needs and concerns. So, after introducing yourself and before launching into a sales pitch, stop talking and let them outline their needs, as they perceive them.
A simple, "Why are you shopping for a roof today?" is a great way to start the conversation without going anywhere near the issue of pricing. The answers they provide should allow you to build your sales discussion around the points they list — the things that matter most to them.
For example, if they have lost shingles due to wind, talk about products with features designed to stand up to high winds.
If they have experienced water leaks or other moisture-related issues, they might appreciate information outlining the benefits of roof deck protection. Talk about the use of an ice and water protection product in the roof's most vulnerable areas, such as valleys and the perimeter areas. If curb appeal is what matters, start with color options and design attributes. Let your customer guide the conversation and be prepared with answers so that you are the roofing expert that they come to trust.
Keep in mind, many homeowners will seek more than one estimate. Building up a level of trust with them by first listening to their needs gives you a competitive edge, especially when yours is not the least expensive proposal they are looking at. For many consumers, trust is more important than a few extra dollars, so work on building a rapport and sharing insights driven by the primary needs they have shared with you.
If they trust you enough, it may not be necessary to discuss why your quote is not the lowest. If they do ask about the price of your quote, be open to their questions and ready to explain why a better roofing system, installed by a professional crew, costs a little bit more.
This means knowing the products you plan to work with and being able to explain why you advise the use of the premium items that are included in the roofing system that you have recommended. Focus on the concerns they raised during the presale consultation (e.g., how the system you have proposed will protect their home during storms with high winds). And don't forget to explain how your professional team also protects them by using safe site practices and carrying proper licenses and insurance while working on their home.
By selling the roof as a system and educating your customer about the features and benefits of a better roofing system installed by a properly outfitted (and insured) crew, they can then properly scrutinize any competitive quotes. While it's rarely appropriate to speak negatively about a competitor in the industry, with a good rapport, you can guide your client to see why you've included certain accessories in your quote and recommended premium or architectural shingles, rather than less expensive options.
Most homeowners will be more comfortable talking about the shingles themselves, rather than the decking and accessories in the quote. Ensure that they know that shingles are available in a range of quality levels, and each class of product has different properties, from wind resistance to impact resistance.
If they are replacing a roof due to damage from a leak or blown-off shingles, they may be predisposed to more robust options that are less likely to suffer the same fate as their current roof. Properties such as sealant and wind and impact resistance ratings can help illustrate why moving to a performance shingle would offer improved protection for their home.
Without getting overly technical, provide a simple explanation about the purpose of drip edges along eaves and rakes, and why you use quality roof starter strips, ice and water protection (if appropriate for the region) and underlayment under the full surface. Discuss why you protect seams in the deck and the gap between the deck and fascia. This will help illustrate what goes into a higher-quality roof and why this elevated quality will cost a little more.
That said, a quality roofing system will also last longer and come with a better warranty versus entry-level options. Life span and warranties can be very impactful with homeowners who are not anticipating moving in the foreseeable future.
A better roof offers better protection, less opportunity for water to penetrate, typically a longer warranty and definitely more peace of mind. How much is this peace of mind worth? Every customer's threshold is different, but by providing them with information that explains how your solution represents good value for their money, you improve your chances against low-bidding competitors.
Of course, there will still be times when price is a stumbling block, regardless of how well your proposal matches the needs of the consumer. In these instances, it might be an idea to take a page from the automotive industry. Being able to offer financing options, generally through a third-party provider, may make it possible to offer your clients the roof that they need at a monthly payment they can afford.
For years, car dealers have been sidestepping "sticker shock" by advertising low monthly, or even weekly, prices for the vehicles they sell. Rather than focusing on a large number, the purchase becomes manageable when payments are spread over time. Financing is a great way to be able to offer a better roof to customers who are not prepared to tackle the bill in a single lump-sum payment.
Sometimes generating a sale is all about price, but more often than not there are more critical drivers of consumer behavior, such as trust and a willingness to tactfully educate customers about solutions that will match their primary needs.
Then again, sometimes all it takes is showing up. The first roofing contractor who picks up their phone to speak with a potential customer often has the edge on anyone who takes days or weeks to respond. Be there to take their call, but don't fall into the trap of assuming that every call is just a "price-shopper." For many, there's far more to a purchase than simply the price.
About the authors: Scott Campbell is vice president of sales for the western United States at IKO, a leading manufacturer of roofing, waterproofing and insulation products. Kevin Earnest is the company's vice president of sales for the eastern United States. For more information, visit iko.com.