Roof Hugger announced the launch of the company's new website, www.RoofHugger.com. New features of the site include dedicated sections for Design Professionals, Building Owners, and Contractors, where they will find all the information they need to determine which Hugger will be best suited for their project, as well as informational videos of "Huggers in Action" and a 3D Animated Installation video showing the installation of the Roof Hugger System.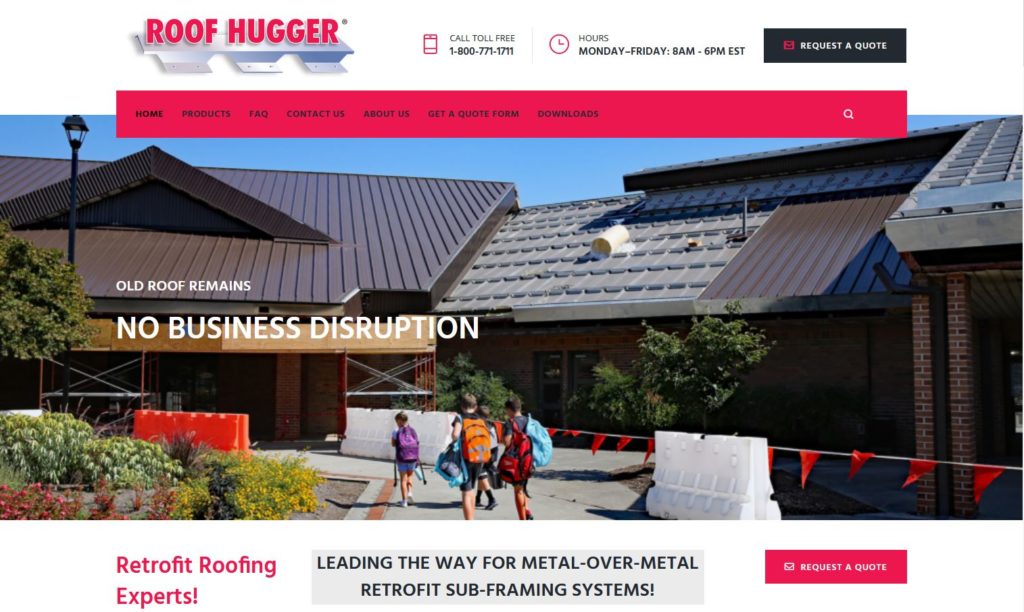 An all-inclusive Download page provides access to all of the company's part drawing details, in CAD or PDF, Hugger Specifications, Design Manual, the latest brochure, and all available Hugger testing data.
A new comprehensive Products Page includes information on all parts, from the company's Standard and Custom Huggers, to the complete line of roll-formed Hats.
The Get A Quote button is also available. When you are ready to get a quote, just click this button, and you will go to an online form that you fill out which is automatically sent in, or you have the option to download a PDF Job Information quote form, which you can save to your job file and fill out at your convenience. 
According to the company, the new site is now compatible with mobile phones and tablets. Now customers can be on a jobsite, search for products, look at installation manuals, or request a quote. If you have any questions, you can tap on the phone number, and call Roof Hugger directly.
Roof Hugger is a division of the LSI Group provding retrofit framing systems, structural hat channels, standing seam clips, custom trim, and speciality fabrications.
For more information, visit www.roofhugger.com.