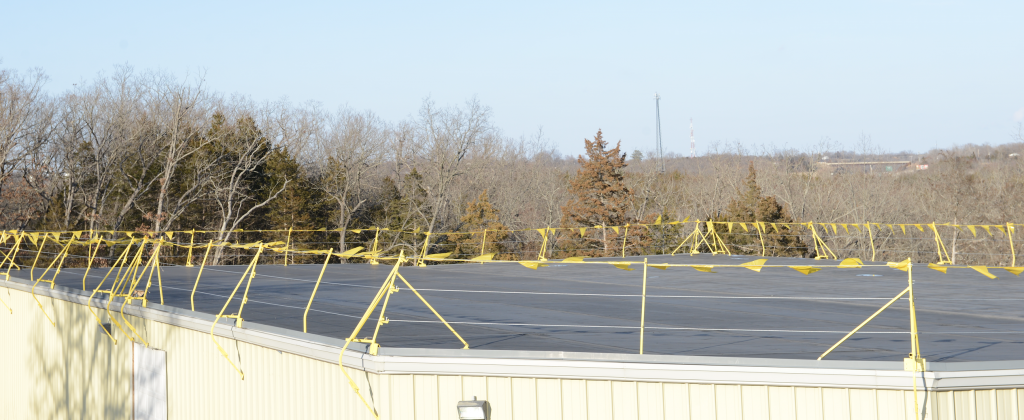 FallBan is made in the United States in Jefferson City, Missouri, to meet all your roof fall protection needs. Introduced in 2005 and patented in both the United States and Canada, the FallBan Cableguard System is designed to provide a temporary or permanent safety barrier around the perimeter of the roof. Horizontal steel cables are anchored to the roof and attached to vertical steel stanchions spaced at 20-foot intervals and then tightened to form a barrier to protect anyone on the roof from accidental falls.
According to the company, the addition of stainless steel adjustable threaded parts has made the FallBan Cableguard System better than ever. With just a few simple parts, quickly and easily installed, your roof can be OSHA and/or SOR compliant. Roofing or maintenance on a rooftop, under construction or on an existing structure, installed as a temporary or permanent system, FallBan protects everyone on the roof.
For more information, visit www.fallban.com.