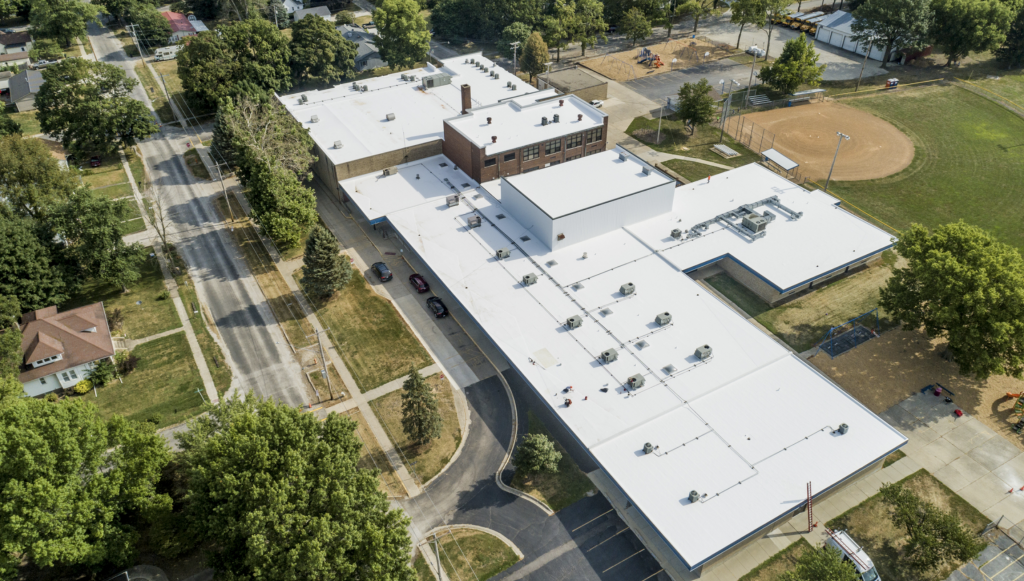 After leaks appeared in their middle and elementary school buildings, the St. Joseph Central Consolidated School District in St. Joseph, Illinois, decided it was time to re-evaluate their roofs. Since it is a public agency, the school district began looking into the request for proposal (RFP) process, which can be costly and time-consuming. Thankfully, before they spent too much time or money, they were approached by Anthony Roofing and the Progressive Materials (PM) team.
Anthony Roofing, a Tecta America Company, inspected the roofs and determined they were in prime condition for a roof restoration, as opposed to two full roof replacements. Between this cost-saving measure and the use of the National Cooperative Purchasing Alliance (NCPA) contract, the Anthony Roofing/PM team was able to save the school district a substantial sum of money. The NCPA is a publicly bid contract that allows awarded vendors/contractors to streamline the RFP process for publicly funded work because it has already performed the competitive bid process.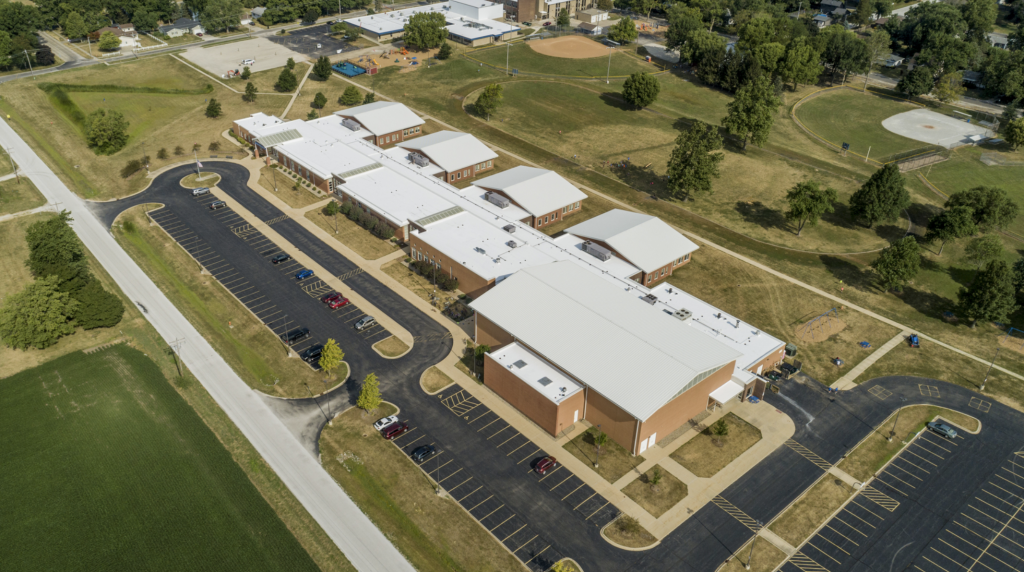 Anthony Roofing is one of Tecta America's 70-plus locations and is certified to utilize NCPA contracts. Contractors are strongly examined and scrutinized by the lead public agency to become an award-winning contract holder. Contractors must prove a demonstrated track record of quality workmanship, customer satisfaction, and competitive pricing to be an NCPA vendor. Because of this relationship, St. Joseph Central Consolidated School District knew they were getting a top-quality contractor while saving substantial taxpayer money in the process.
Anthony Roofing was able to completely waterproof both buildings' roofs in just four weeks using just one six-person crew. If the school district had elected to replace the roofs, the teams would have been double in size, taken double the time, and the school would have been vulnerable to even more water damage during the replacement process.
Restoring the Roofs
Building I had a single-ply substrate, which was ideal for the silicone coating process. Anthony Roofing completely restored the roof in three steps. First, crew members power-washed the existing TPO roof. They then patched seams, worn areas, and flashings. Finally, they applied PM's 3201 high-solids silicone restoration system.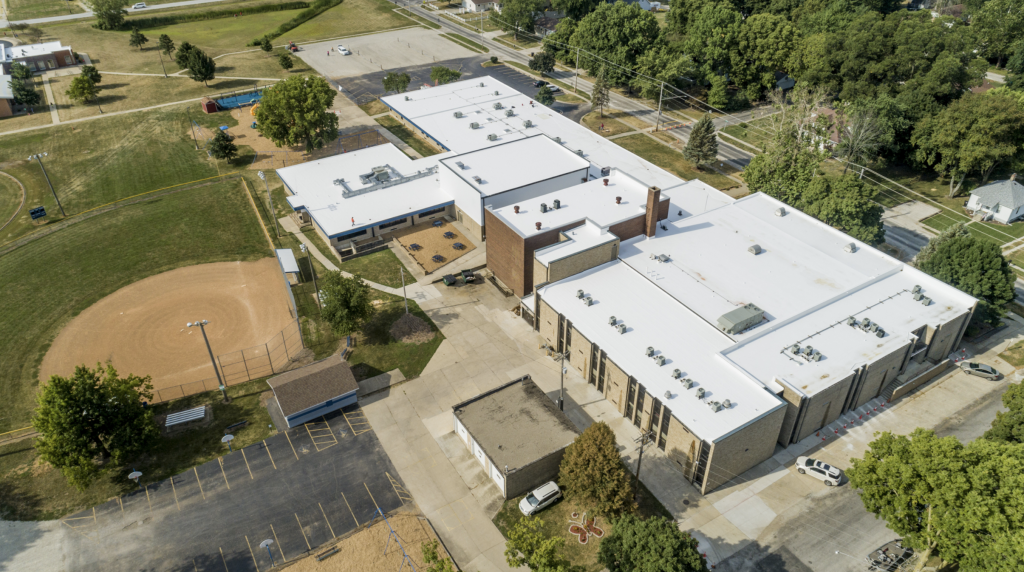 Building II's roof had an EPDM substrate, so Anthony Roofing took additional measures to ensure proper adhesion and optimal waterproofing. They cleaned the EPDM with PM's P-120 EPDM Cleaner to prepare for power-washing process. They then power-washed the EPDM roof and patched seams, worn areas, and flashings before applying the coating.
In just four weeks, Anthony Roofing coated roughly 117,000 square feet of roof area for the school district. Both buildings qualified for a 20-year warranty. After calculating the cost savings, it was determined that a roof replacement for these buildings would have cost roughly $18 per square foot. The expert application of the silicone coating reduced the project cost to $3.55 per square foot, saving the school district an estimated $1.6 million. Combine that with the money and time saved by utilizing the NCPA cooperative purchasing contract to streamline the process, and you get two waterproof roofs, one happy school district, and thousands of satisfied taxpayers.
TEAM
Roofing Contractor: Anthony Roofing Ltd, a Tecta America Company, Aurora, Illinois, www.tectaamerica.com
MATERIALS
Roof Coating System: PM 3201 high-solids silicone coating, Progressive Materials, www.pmsilicone.com