ICP offers APOC Roof Seal, a two-component low-pressure spray polyurethane foam (SPF) designed to provide quick, easy and reliable temporary seals during the installation of new roofing membranes. APOC Roof Seal provides exceptional protection against water intrusion or other elements until roofing jobs resume. It's an excellent, reliable tool for professional commercial roofers to add to their arsenal, helping to ensure jobs don't get interrupted by inclement weather during downtime.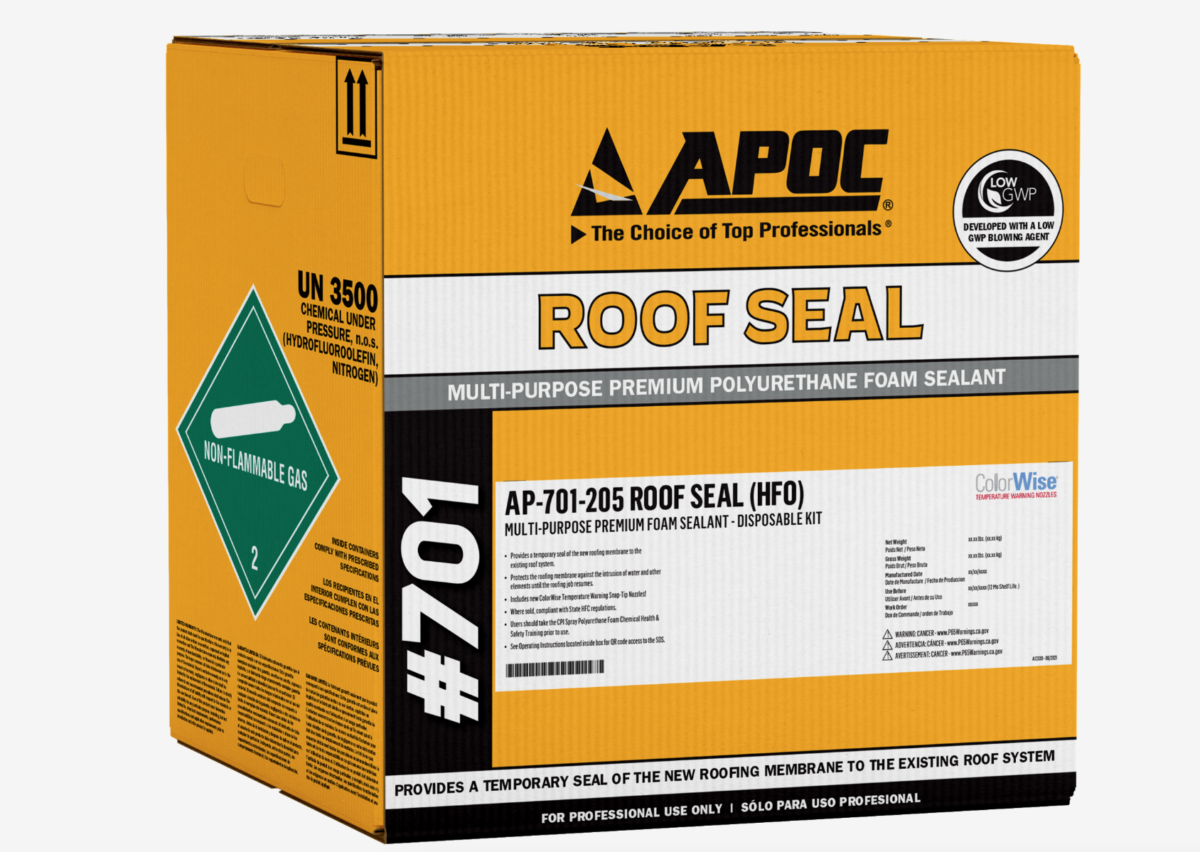 Additional key features include:
• Effectively fills gaps and cracksof various shapes and sizes to reduce air leaks and thermal breaks.
• Easily removablefrom most membranes, allowing for quick and easy startup following application.
• No power required, allowing for easy transportation.
• A portable and disposable kit.
• Colorwise Temperature Warning Nozzles clearly show whether the product is being applied at the correct temperature.
"We know that today's roofing professionals need convenient, reliable solutions to keep jobs on track," said Doug Caffoe, SVP of Marketing, ICP. "That's why we developed APOC Roof Seal, as a complementary product that pros can use to eliminate interruptions from inclement weather to in-progress jobs. This product and everything we offer are part of our mission to continuously bring innovative, easy-to-use products to the commercial roofing market."
LEARN MORE
Visit: icpgroup.com