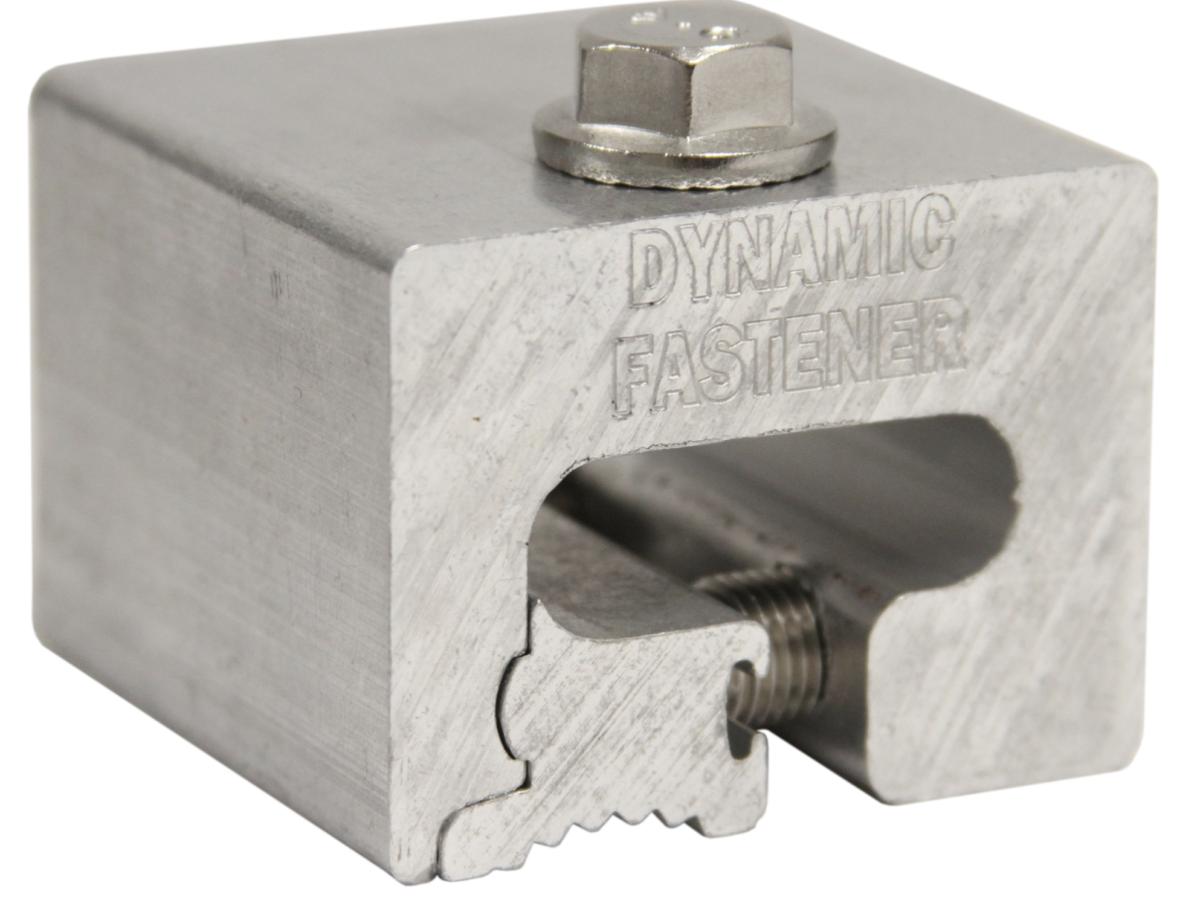 Dynamic Fastener offers new two-piece clamps for standing seam metal roofs, the DC-TS2 and DC-ZR2. Mini versions of these two clamps are also in stock for same-day shipping. The clamps are designed so that the insert can be removed prior to installation, allowing the clamp to be fitted at virtually any location on the roof panel seam. That feature eliminates the need for the installer to slide the clamp up the seam from the eave to the required clamp location. These clamps are designed to be used on panels such as Centria SRS3 (DC-TS2) and Merchant & Evans Zip Rib (DC-ZR2).
Dyna-Clamps are a non-ferrous, non-piercing clamp for attachments to standing seam metal roofs. Thirteen different Dyna-Clamps with round-point setscrews are available to accommodate many different profiles of standing seam metal roofs. Dyna-Clamps have undergone extensive third-party testing by Encon Technology in Tulsa, Oklahoma. The clampsare an integral part of the Dyna-Guard snow retention system for metal roofs. All components are extruded from aircraft quality, high-tensile aluminum (6005A T61 aluminum). All of these components are proudly manufactured in the U.S.A.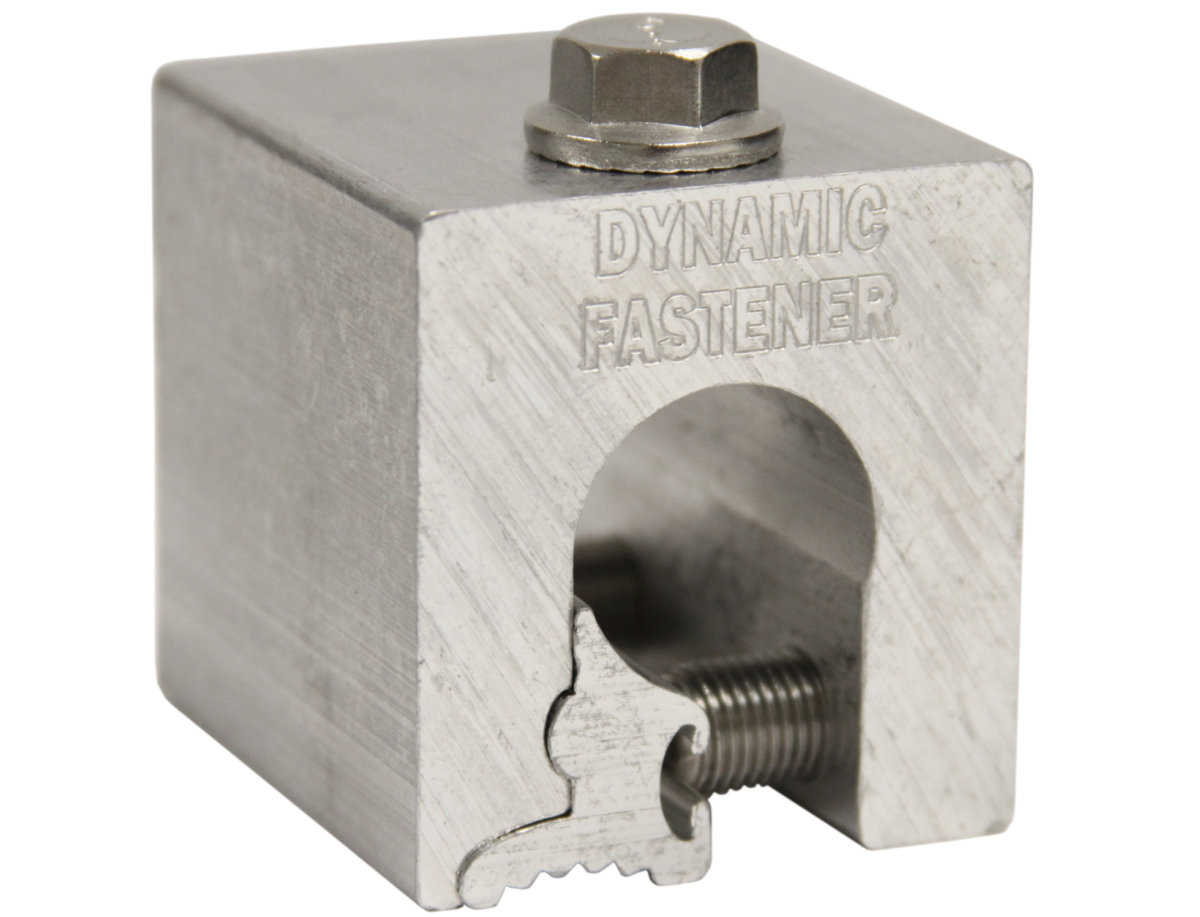 Dynamic Fastener's Dyna-Guard snow retention system is designed to be used on virtually any style metal roof. Dyna-Guard is an 8-foot-long extruded aluminum rail with a T-shape profile. Dyna-Guard is installed by attaching non-ferrous Dyna-Clamps or mounts to a metal roof and bolting or screwing the system to clamps or mounts. The DC-TS2 and DC-ZR2 Two-Piece clamps are two of the many different Dyna-Clamps that can be used for this system. Sno-Dams attach to the back of Dyna-Guard and inhibit snow and ice from sliding underneath.
LEARN MORE
Visit: dynamicfastener.com
Call: (800) 821-5448