InOvate introduces DryerJack Model 477, a roof vent for clothes dryers designed to maximize dryer exhaust system efficiency and safety. Model 477 is deep-draw manufactured of Galvalume steel for durability and is available in four powder-coated colors. The deep-draw process delivers a seamless hood providing extra protection against the elements, as well as a sleek look for improving home aesthetics.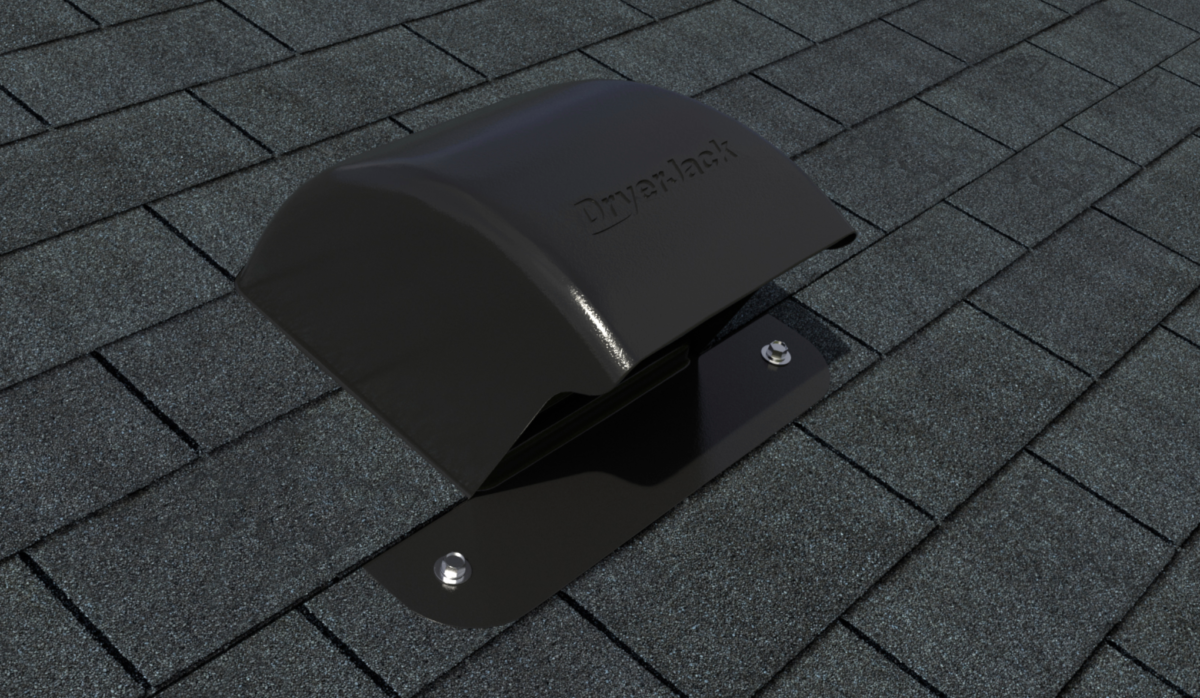 "As with all InOvate product development, the team started by listening to customers and working to engineer advanced solutions to best meet their needs, delivering superior quality and performance," said Cliff Budnick, InOvate's President. "Lab and field testing have proven the 477 to be perfect for properly venting clothes dryers through the roof."
International building code forbids the use of screens, requires a damper and a venting passageway larger than 12.5 inches for dryer exhaust systems. The DryerJack exceeds all manufacturer and building code requirements without any modifications. It is ready to go right out of the box.
Superior airflow efficiency is achieved with a large clean opening and lighter Galvalume curved damper. This, combined with rear placement of the vent passageway that increases in size, allows the dryer to operate at peak performance, maximizing airflow efficiency and helping reduce the chance of dangerous dryer fires. The larger opening also provides easy cleaning and maintenance access while blowing lint straight out, not down.
LEARN MORE
Visit: dryerjack.com
Call: (561) 743-8696
email: todd@dryerbox.com