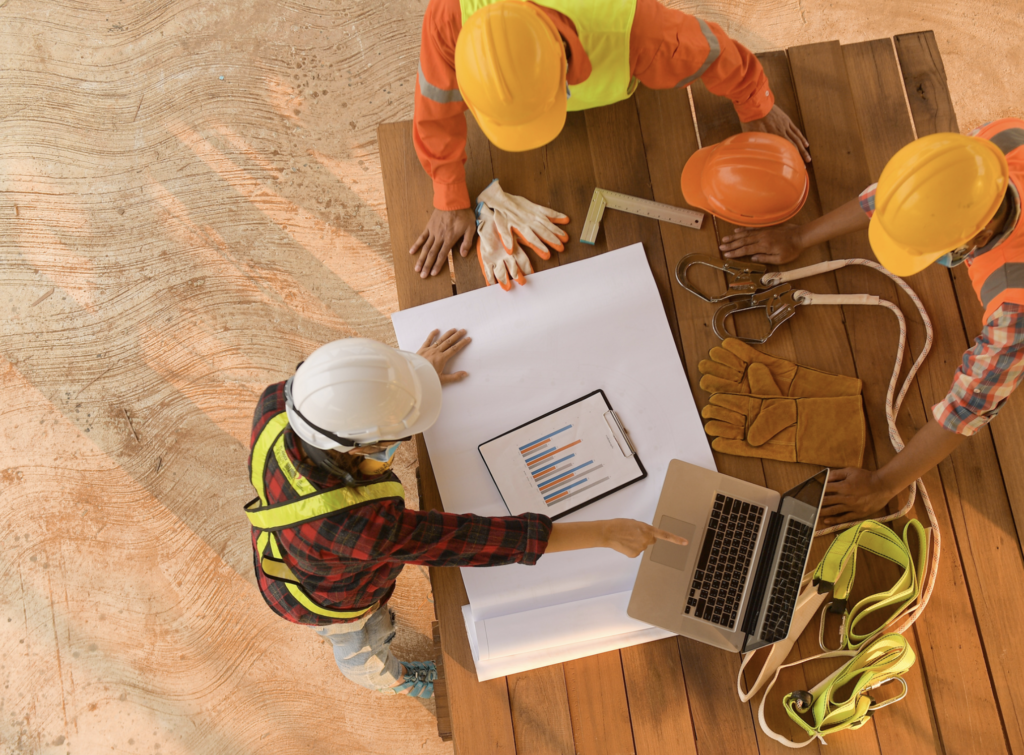 The nature of roofing (particularly re-roofing) frequently involves the presence of non-employees on or around active construction sites. This is true in both the residential and commercial contexts. However, the risk increases significantly on commercial projects, such as retail and mixed-use projects, where many parties can be present, including the property owners' customers and employees, as well as other trades working at the project simultaneously.
As such, it is essential that roofing contractors understand the scope of their obligations to non-employees under the Occupational Safety and Health Act of 1970 (OSH Act). While accidents and injuries can certainly trigger an investigation by OSHA, employers are frequently charged with violations of the OSH Act for merely failing to implement appropriate procedures. Not to be taken lightly, OSHA citations carry significant consequences, including penalties of up to $134,937 per violation, as well as creating a stigma against the company and loss of future opportunities. Moreover, company owners may not always be free to "walk away" from these consequences by closing the business (a common misbelief in the industry).
In the OSH Act, Congress authorized the Secretary of Labor to develop safety and health standards (OSHA regulations). One of the most important of these standards to contractors, arguably, is 29 CFR 1910.12, which provides: "Each employer shall protect the employment and places of employment of each of his employees engaged in construction work." [Emphasis added.] This provision, like OSHA's general duty clause, seems to imply that OSHA-imposed obligations extend only to an employer's own employees. However, this is frequently not the case.
For many decades, the phrase "his employees" has been a major point of contention because OSHA has frequently penalized employers for hazards which did not affect the employers' own employees. While early court decisions initially rejected OSHA's imposition of liability in these circumstances, the tide eventually shifted, and now the opposite is true. Today, most courts will impose liability under OSHA's "Multi-Employer Citation Policy" where the contractor "could reasonably be expected to prevent or detect and abate the violations due to its supervisory authority and control over the worksite." This is true even where the contractor's own employees were completely unaffected, or even absent when the hazard occurred.
While the borders of OSHA's policy are unclear and still developing, contractors should at least suspect they may be held responsible for the safety violations at a jobsite if they either: (1) created the hazard; or (2) exercised some degree of control over the subject worksite. With that in mind, roofing contractors can address this risk preemptively by starting with a plan to mitigate hazards and potential liability on their jobsites.
Identifying Risk
One method of doing so is by creating a Jobsite Hazard Analysis (JHA). According to OSHA, a JHA "is a technique that focuses on job tasks as a way to identify hazards before they occur." By identifying risks, such as exposure of the public and other trades to an active construction site, roofing contractors can implement effective measures to mitigate known hazards.
While planning requirements will vary by jobsite, most roofing contractors' JHA should address the following questions on this topic:
Will non-employees be present at the worksite during active construction? Could they gain access without the company's knowledge or consent?
Can measures be taken to reduce or eliminate access to the worksite by non-employees?
What types of hazards could non-employees be exposed to? (e.g.,falling debris)
What steps will the company take to reduce or eliminate risks to non-employees?
In addition to addressing these risks in company policies, such as JHAs and a safety manual, it is also prudent to include provisions in the company's contract which seek to limit exposure of non-employees to hazards. For example, the roofing contractor could include a provision in the contract which forbids the property owner's employees from using certain entrances to the building during specific phases of construction. Roofing contractors may also seek indemnification from owners for claims of third parties based upon third parties' failure to comply with contractual requirements.
Under any circumstances, roofing contractors should take a preemptive approach to hazards, understanding the adage, "an ounce of prevention is worth a pound of cure," is especially true in their industry. The first step in this process is assessing and appreciating the risks that safety hazards present. The second is implementing proactive safety policies which seek to eliminate or reduce those risks.
About the author: Travis S. McConnell is a construction law attorney with Cotney Construction Law, LLP. McConnell's legal practice focuses on all aspects of construction law. He works extensively on matters relating to OSHA defense, which includes the management and development of safety and health strategies for construction contractors across the United States. McConnell's OSHA practice concentrates on litigation and the appeals of citations involving catastrophic construction related accidents. He can be contacted by email at tmcconnell@CotneyCL.com.