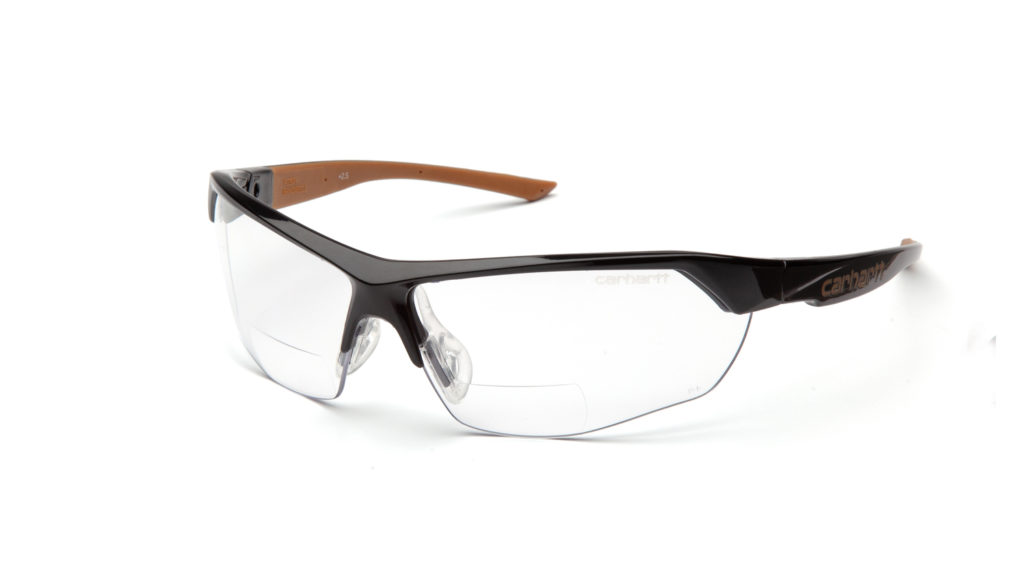 Pyramex offers a series of reading glasses designed specifically for the workplace. Built to be ultra-lightweight and weighing only 25 grams, the Carhartt Braswell Readers have a half-frame design, with features including an adjustable nosepiece constructed of a unique thermoplastic rubber (TPR) and ratcheting temples made with polycarbonate, with temple tips from TPR. According to the company, these technically designed additions work together to make for a more comfortable fit and the long-lasting durability of the glasses
Carhartt Braswell Readers are built to last and be one of the safest glasses on the market. The hard-wearing frame and lens are made from polycarbonate, a material originally invented for the aerospace industry for its strong, durable and virtually shatter-resistant properties. Lab and field-tested, the glasses are ANSI and CSA rated for high impact.The Braswell Readers are available in a Black and Tan frame in three variations including +1.5 magnification (CHB1110TR15); +2.0 magnification (CHB1110TR20); and +2.5 magnification (CHB1110TR25). 

For more information, visit www.pyramexsafety.com.