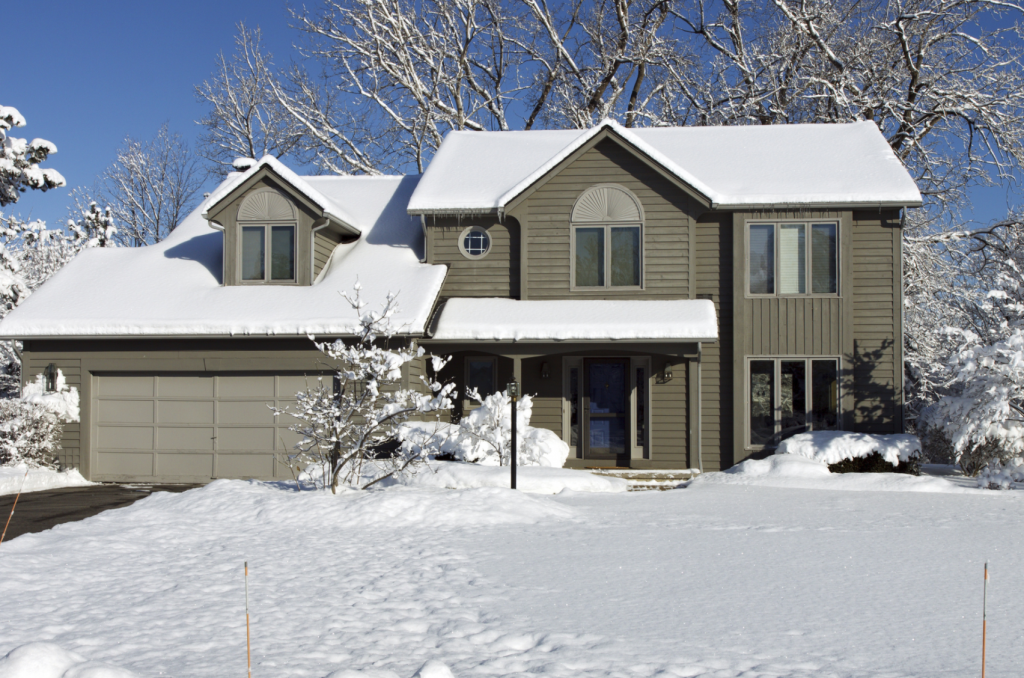 Installing a roof in cold weather is nothing to sneeze at. While roofing contractors in the deep South may not have to worry about business slowing down in the winter, the majority of contractors must contend with cold temperatures, snow, ice and sleet. And even when these extreme weather conditions allow work to be done, they can still create many product and safety issues on the job.
No matter how well you've honed your craft, roofing in cold weather is a challenge for any seasoned contractor. In addition to thinking about the safety of your workers, you must also consider the usability of supplies and equipment, which may be susceptible to the elements.
For instance, in lower temperatures, certain types of asphalt shingles can become less flexible and equipment may freeze. Also, you should ask yourself: Can I keep my workers motivated and focused on the quality I expect? When roofers are uncomfortable or can't work safely, they begin to worry about themselves more than the work they're doing — and justifiably so.
Before proceeding with your next cold-weather roofing job, consider the following precautions and recommendations.
Product Considerations
The first rule of cold-weather roofing is to follow all manufacturers' cold-weather installation guidelines. Different manufacturers specify different minimum temperatures for their products. If the temperature is below that minimum, you will need to take extra precautions to ensure the roof shingles are handled correctly and the product seals properly.
For example, while asphalt shingles have been successfully used in cold climates for more than a century, they become less flexible at temperatures below 40 degrees Fahrenheit.
When asphalt shingles lose their pliability, they become prone to cracking and other problems, including failing to lie flat and not holding their shape, which can result in granule loss, humping and other damage. Lower temperatures will also keep the shingle sealant lines from achieving proper thermal activation.
Because of the increased risk of shingle damage and the shingle not sealing correctly in cold temperatures, workers should keep the following things in mind:
Never throw or drop shingles.
Give shingles time to warm up before installation if they have been stored in freezing temperatures. Cold shingles — especially fiberglass shingles — may crack on the back when nailed to the deck, which can cause roof leaks. Best practice: When installing shingles in low temperatures, nail them by hand to avoid the "blow through" that a high-powered nail gun can cause.
Remember that most sealants won't thermally activate at temperatures below 40 degrees. Instead, seal strips must be hand sealed with an approved asphalt roofing cement or other manufacturer-approved adhesive.
The Asphalt Roofing Manufacturers Association (ARMA) recommends that shingles be pressed into the asphalt cement so that the adhesive reaches almost to the shingle edges, but is not exposed. For laminated shingles, ARMA says at least three spots of sealant may be used. If not sealed properly, eaves and rakes can be extremely susceptible to wind blow-off.
The association also suggests the use of open metal valleys in cold weather because installing closed and woven valleys require shingles to be bent, which could result in damage.
To prevent ice dams — the frozen water that can build up at the eaves of a roof — be sure to install proper roof and attic ventilation in addition to a premium ice and water roof underlayment, which provides a second layer of protection in cold-weather conditions. Ice and water underlayment can be used along eaves, valleys, flashings, hips, ridges, dormers, rakes, skylights and chimneys. Properly ventilating a roof will help ensure maximum protection against ice dams.
Before installing roofing underlayment, be sure that the deck is completely dry so the moisture doesn't cause wrinkling or buckling of the underlayment. This wrinkling can telegraph through the shingles, creating cosmetic and performance concerns. In addition, trapped moisture can contribute to shingle blistering.
Overall, when roofing during cold-weather months, check the forecast and plan for potential delays. Better yet, try to work on bright, clear days, when the sun can bear some of the burden and help warm up the roof deck.
Safety Concerns
Near-freezing temperatures not only create issues with supplies, they can also pose safety risks to workers.
To avoid frostbite, roofers should layer up in clothing such as ClimaWarm and Hyperwarm, which provide warmth, breathability and protection from wintery weather. Even with the proper attire, workers should beware of the signs and symptoms of frostbite, which include prickling skin, numbness and — worst of all — clumsiness caused by stiff joints and muscles.
In addition to following the Occupational Safety and Health Administration's (OSHA's) safety regulations for harnesses and fall-protection systems, roofers should always wear shoes with good traction — but especially in cold weather, when surfaces can become slippery.
Also, encourage everyone to take regular warm-up breaks throughout the day, limit work schedules during extreme weather conditions and consider investing in on-site heating equipment, such as portable foot warmers.
To best prepare yourself and your crew for winter jobs:
Plan work around the shorter daylight hours, as well as weather conditions that may prevent roofers from safely being able to put in the necessary hours.
Expect work performance to slow down due to dexterity issues and other natural body-responsive reactions caused by cold temperatures.
Anticipate the extra time that will be required to clear snow from roofs and protect the surface from the elements while work is being performed.
Remember that even a thin layer of snow can camouflage skylights, other materials and debris, which could pose a tripping or falling hazard.
Because working in cold weather takes just as much, if not more, physical exertion as working in warm weather, roofers should be sure to drink plenty of fluids to prevent dehydration.
Ultimately, the best advice is to be prepared. Take a cold hard look at the weather forecast and plan accordingly, taking into consideration worker safety, product usability and equipment functionality. Being flexible and ready to adjust work as needed can keep winter business from freezing up altogether.
About the author: Paul Casseri is the product manager of the Roofing Shingles and Underlayment Division for Atlas Roofing Corporation. For more information, visit www.atlasroofing.com.