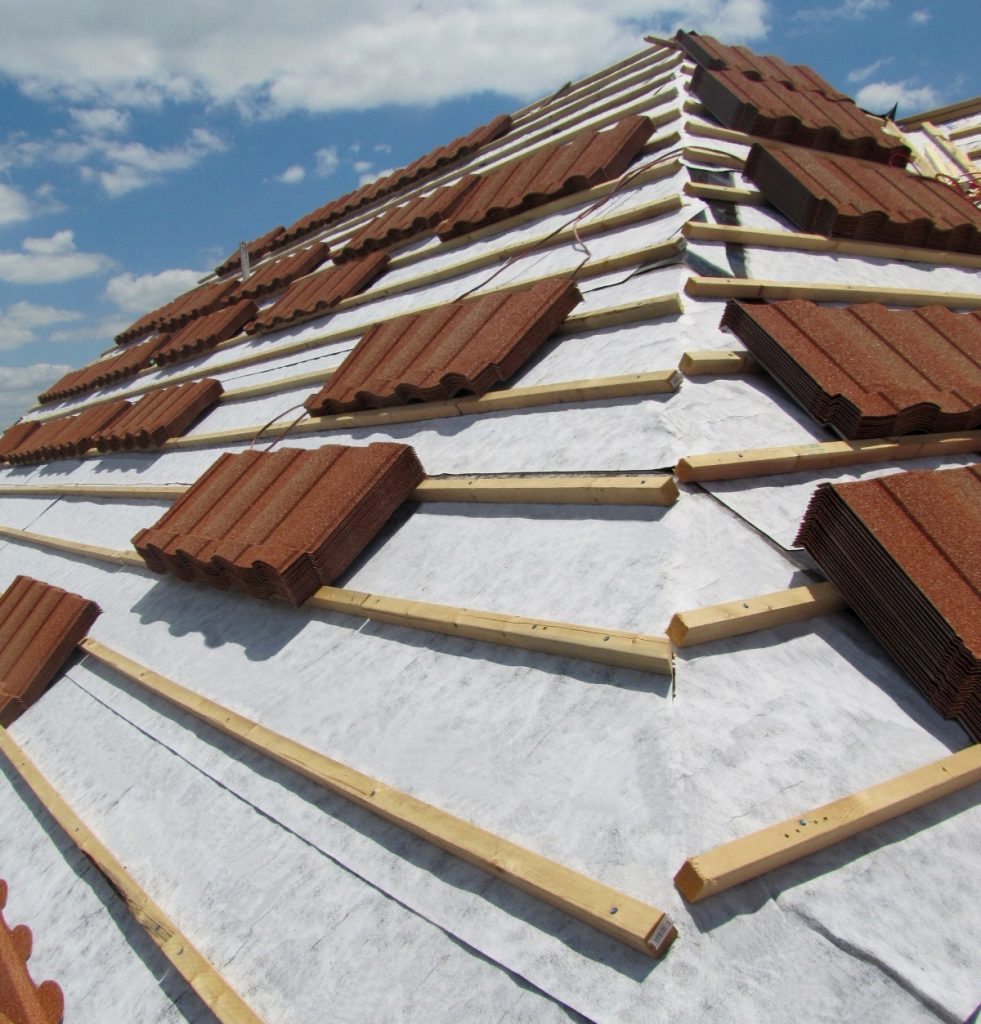 MFM Building Products, a manufacturer of a full envelope of waterproofing and weather barrier products for the building industry, offers a new high-temperature roofing underlayment, Premium HT Tile & Metal.
This self-adhering roofing underlayment is composed of a high-grade, reinforced polyester fabric laminated to a high-temperature asphalt adhesive system. This premium product also has a fiberglass-reinforced core for extreme durability. Product features a 3-inch (7 cm) selvedge edge to ensure a secure, monolithic seal. The surface fabric offers excellent foot traction and for stacking tiles during construction. UV exposure is 180 days.
Premium HT Tile & Metal is intended to be used as a whole-roof underlayment. It will withstand the high temperatures created by metal and tile roofing with a high temperature rating of 250°F (121°C). The top surface bonds well with foam adhesive systems and works well with nail-down tile roofs. It may also be used underneath cedar shakes, and synthetic or asphalt shingles. Premium HT Tile & Metal is self-sealing around common roofing fasteners to ensure a complete waterproof barrier.
The underlayment has a nominal thickness of 60 mils and is available in a 36 inch x 67 feet (91 cm x 20.4 m) roll size. Product meets ASTM D 1970 and TAS 103-95 through independent, third-party testing, and has been submitted for product approvals. Premium HT Tile & Metal comes with a 30-Year Limited Warranty.
For full technical data, installation instructions or to request a free product sample, visit www.mfmbp.com.