Skylights continue to gain recognition as energy-efficient daylight harvesting devices. When properly specified, proportioned, located and installed, skylights can meet the latest editions of national model energy conservation and green building codes and rating systems. Beyond the concerns of daylighting and thermal performance, skylights also must serve as a viable element of the building envelope.
Consequently, given the growing use of large, complex sloped glazing systems, design criteria for skylights and sloped glazing are undergoing rapid creative evolution, as are the codes — primarily the International Building Code (IBC) — governing their application. In some cases, best practice can be to consider requirements in excess of those in the codes. Sloped glazing is defined in building codes as those where glass is inclined 15 degrees or more from vertical.
Potential Breakage is Key
Proper glass selection and system design is intended to meet specified design load(s), with the primary goal of reducing the probability of glass breakage, which can pose risks to people and property.
Breakage may occur due to several factors, either alone or in combination, some of which are noted below:
Loads in excess of the specified design loads
Large thermal stresses
Damage to the glass during handling or installation
Forces exerted by the framing system
Vandalism
Wind-borne gravel or other debris
Large hailstones
Impurities in the glass causing spontaneous fracture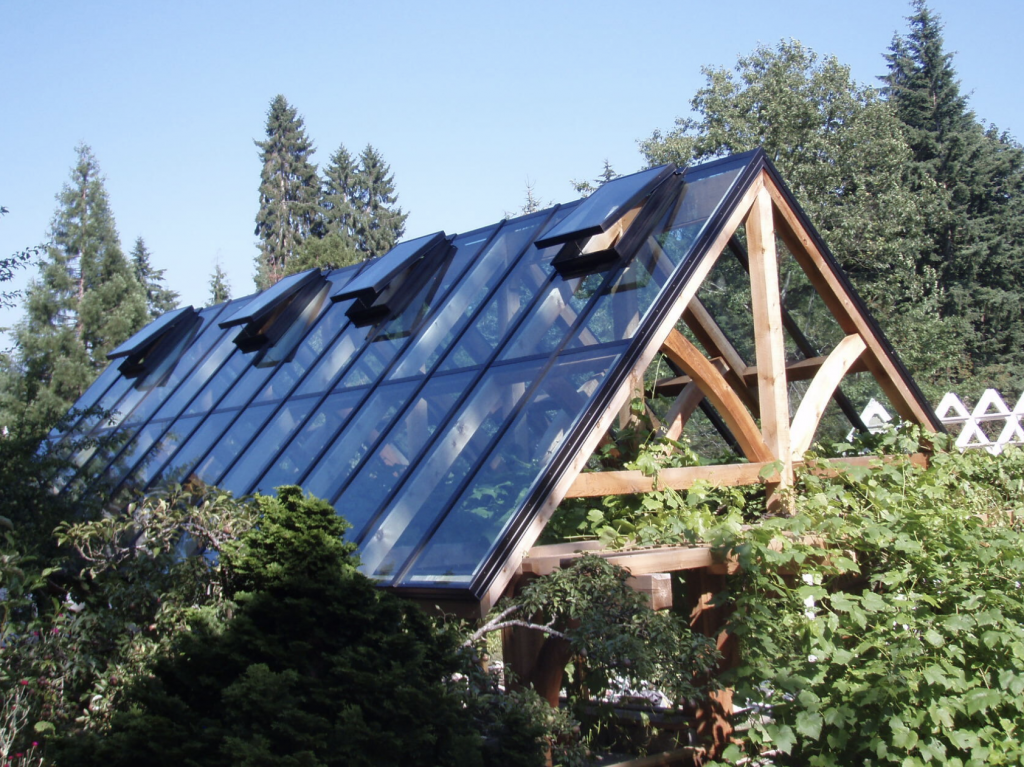 The differences in design considerations between vertical and sloped glazing must be considered. For example, sloped glass is more susceptible to impact from falling objects than vertical glass. Sloped glazing is also more likely to fall from its opening when it breaks than vertical glass.
Typically, the preferred practice for glass selection in skylights and sloped glazing is to provide firm support for all edges of the glass for both inward (positive) and outward (negative) loads. This is mandatory for insulating glass units. The support may be by conventional channel glazing or by structural retention with a silicone sealant.
Design Considerations
Glazed systems require special glass design considerations. Designers and architects must orchestrate the use of such industry and regulatory standards and guidelines, as ASTM E1300-16, "Standard Practice for Determining Load Resistance of Glass in Buildings," ASCE/SEI 7, "Minimum Design Loads for Buildings and Other Structures," and others, as well as the IBC and International Residential Code (IRC).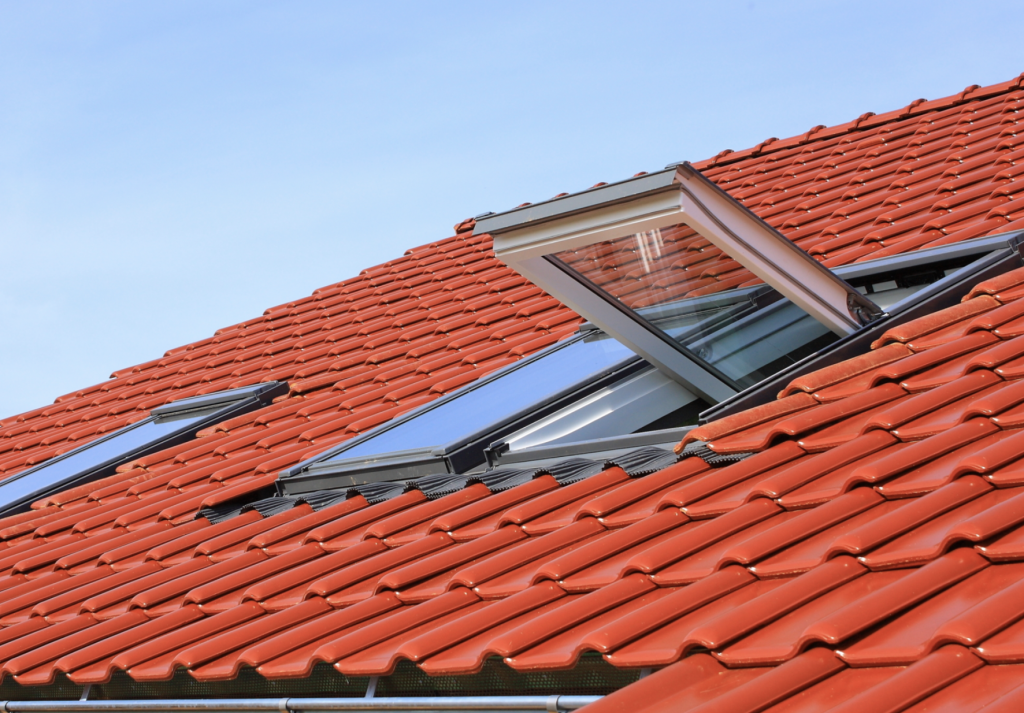 Once the 2021 edition of the IBC is adopted, new code language in IBC Section 2405.1, 2405.3 will clarify that screens are not required below skylights and sloped glazing when 30-mil interlayer laminated glass is used. The use of 30 mil-laminated glass in skylights improves daylighting, aesthetics, and helps protect building occupants, along with eliminating the need for screens.
Other design considerations are outlined below.
Strength
At base, the selection of glass for skylights and sloped glazing begins with the use of ASTM E1300, which uses a failure prediction model with the glass strength based on weathered glass. This takes into account a rational reduction in glass strength from initial production to in-service use. The procedure determines if the proposed glass type (annealed, heat-strengthened, fully tempered or laminated) will meet the specified load, allowing it to be determined whether to consider either a thinner or thicker glass.
ASTM E1300 supplies load resistance charts for a glass probability of breakage of eight per 1000, as this is considered practical and reasonable for most glass applications. The designer should aim for a low probability of breakage, but if breakage does occur, the consequences must be acceptable.
ASCE/SEI 7 lists formulas for calculating the equivalent combined pressure due to a combination of dead, wind, snow and other loads, as does Chapter 24 of the IBC. For common shapes of buildings, background guidance on design wind velocities may be found in ASCE/SEI 7 — with a caveat: buildings of unusual shape or geometry may render that standard inadequate for defining loads on sloped glazing and skylights.
Load Duration
The strength of glass is a function of load duration. Long duration loads, or any load lasting approximately 30 days, such as snow loads, must be treated differently than short duration loads, defined as any load lasting three seconds or less, such as wind loads.
Surface Damage
Mechanical damage to the surface of glass, as opposed to weathering, can cause a significant reduction in glass strength.
Flat glass surfaces inherently have numerous, randomly occurring, microscopic flaws, resulting in widely varying strengths among otherwise identical lites. (A lite is a pane of glass or an insulating glass unit used in a window, door, tubular daylighting device, roof window, secondary storm product or unit skylight.)
So, the strength of glass exposed to transient and static loads must be analyzed on a statistical basis. This may be expressed in various ways, one of which is the coefficient of variation, a measure of the distribution of the glass strength for a large number of lites. It is influenced by the degree of heat treatment of the glass, being highest (0.25) for annealed and lowest for fully tempered glass (0.10) due to surface compression of the latter. This minimizes the tendency of surface flaws to propagate under load and cause glass breakage.
Impact From Wind-Borne Items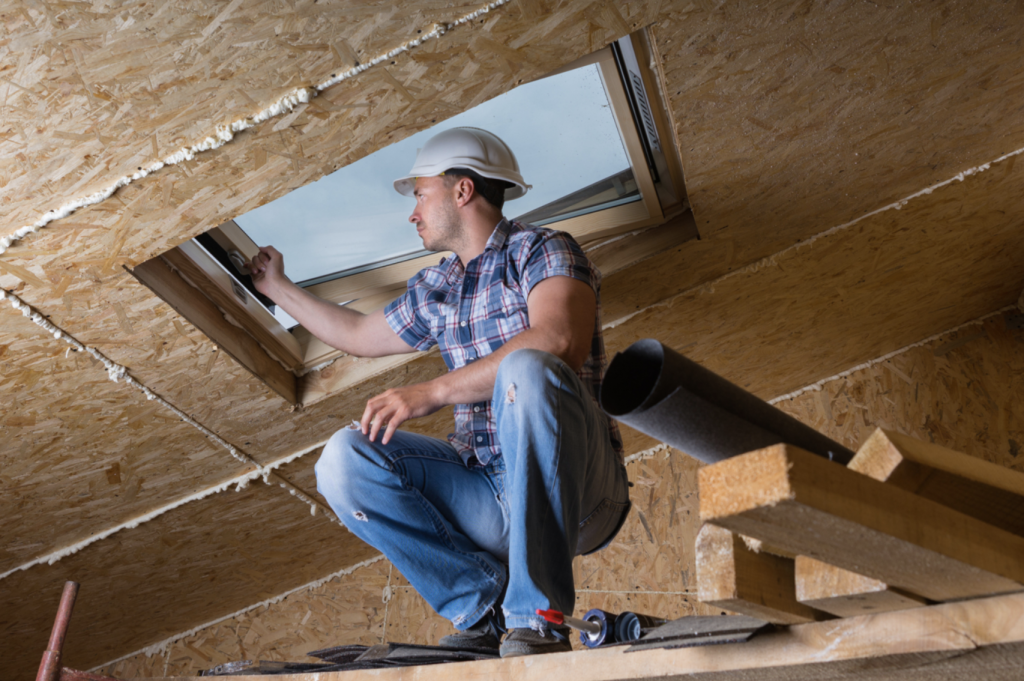 The ability of fenestration of all types to resist such impacts is especially important in areas where high wind events, such as hurricanes, regularly occur. Building codes or other regulations in these areas frequently require that fenestration products either be rated as impact-resistant or be protected by impact-resistant devices. Resistance to hail impact — especially applicable to skylights — is a special case of impact resistance. Here, FM 4431, "Approval Standard for Skylights," is often the governing standard.
Thermal Stress
Differential thermal expansion between framing and glazing, as well as between exposed and shaded areas of a given lite, must be accommodated through appropriate glass bite dimensions and selection of proper sealant, as well as glass type. For most orientations, the temperature that sloped glass may reach is usually higher than for vertical glazing due to the sun's radiation being oriented more directly to the glass surface. Consequently, thermal stresses created in the glass most often require heat treated glass (heat-strengthened or fully tempered).
Edge Strength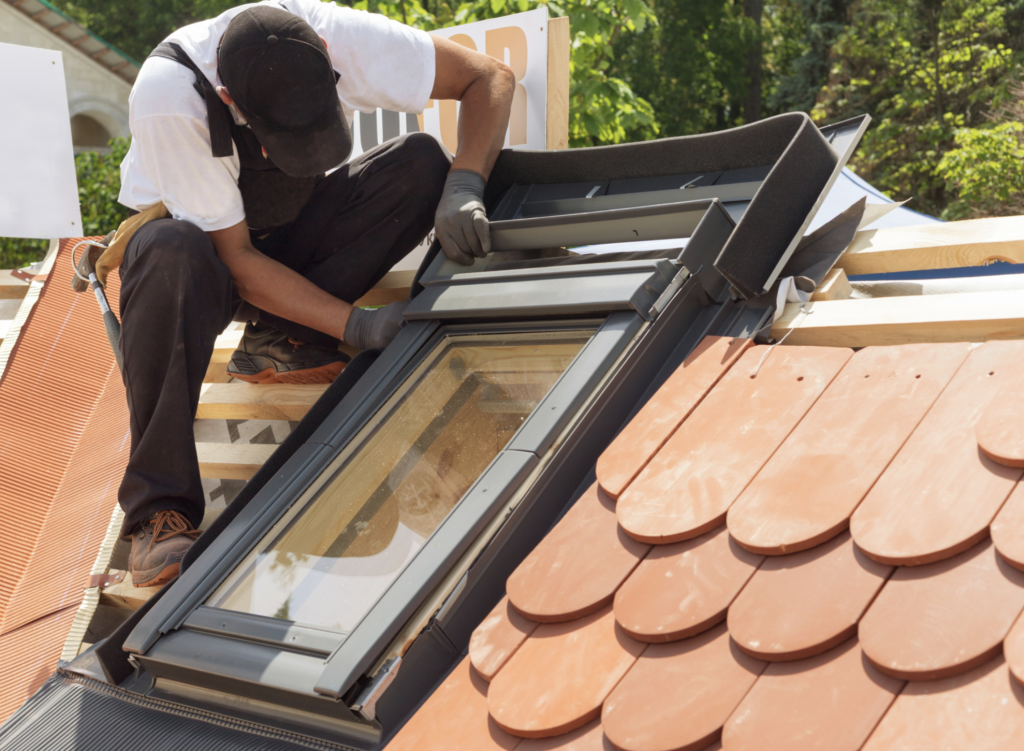 The quality of the glass cutting and the edge finish are critical variables. For example, good quality, clean cut glass edges have an average strength of about 4650 psi (32 MPa) and a predicted failure of 1 percent at about 2,400 psi (16 MPa). For very poorly cut, nipped or damaged edges, the average strength may be in the range of 1,200-1,500 psi (8-10 MPa).
Frame Deflection Limits
A supported glass edge should have an edge deflection limited by the framing member to no greater than L/175 where "L" is the length of the glass edge and the deflection is determined by the displacement of the framing member along the edge.
Water Drainage
It is imperative in all glazing systems that water infiltration and condensation be drained or weeped away from the edges of the glass. This is to prevent detrimental freezing of the water or deleterious effects of moisture on edge seals of insulating glass, or possible debonding of interlayer material in laminated glass. The framing system must always drain the water from the lowest point of the glazing channel and the lowest point of the framing system.
All these design considerations and more, as well as guidance in applying them, are detailed in AAMA GDSG-1, Glass Design Guide for Sloped Glazing and Skylights, published by the Fenestration and Glass Industry Alliance (FGIA). Other published FGIA resources include the following.
AAMA SDGS-1-89, "Structural Design Guidelines for Aluminum Framed Skylights"
AAMA TIR-A7-11, "Sloped Glazing Guidelines"
AAMA TIR-A11-15, "Maximum Allowable Deflection of Framing Systems for Building Cladding Components at Design Wind Loads"
IGMA TB-3001, "Guidelines for Sloped Glazing"
All are available at aamanet.org/store.
About the author: Glenn Ferris is the Fenestration and Glass Industry Alliance's (FGIA's) Fenestration Standards Specialist. He began his career with the association in 2018. He has extensive experience in the fenestration industry dating back to 1992. Ferris is a liaison for many councils, committees and study/work/task groups guiding them in the completion of the scope of each group.