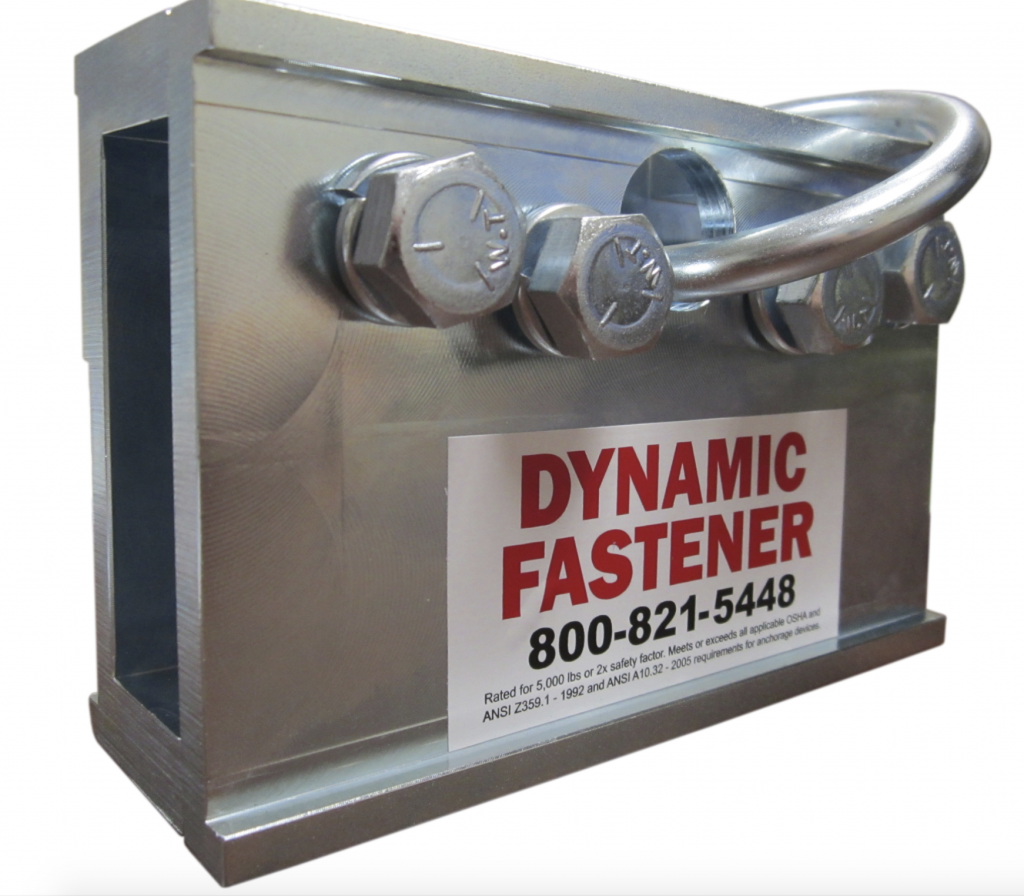 Dynamic Fastener offers the Standing Seam Roof Clamp, which is designed for use on a standing seam roof. The DFSSRC-03 installs over the clip on a completely seamed, attached roof section a minimum 4 feet or further from the edge with no damage to roof panels or finished seams and no roof penetrations. The clamp accommodates seams up to 1 inch wide, and the unique "flip" design of the DFSSRC-03 allows for fit on both the Butler MR24 and Butler VSR-style seams just by removing the bolts, turning one side of the clamp around the ring and replacing the bolts. According to the company, any roof that meets similar loadings, specifications, and codes of the Butler styles will accept these anchors for safety tie off.
This product serves as a part of a fall protection system with compatible equipment as determined by your competent person. A safety lanyard, of a maximum length 6-foot length, with a deceleration (shock absorber) device and full body harness should be used with the clamp. Clamps have been tested to meet and exceed the following OSHA standards: 1926.502 (d) (2), (3), (4) and (15): Anchorages for attachments of personal fall arrest equipment.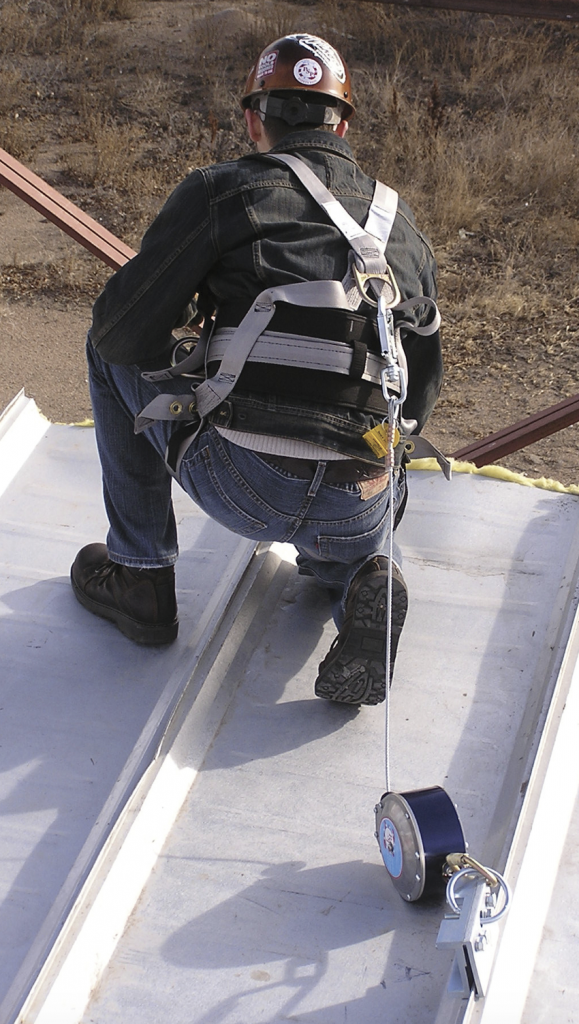 The clamp features durable, all steel construction with zinc electroplate finish, and it designed to be lightweight, reusable, and easy to use. The clamp must be attached to a fully seamed panel and must be attached over a clip that is bolted/screwed down (generally to a purlin). The flange of the clamp must be hooked under the seam before the four bolts are tightened to a torque of 50 ft./lb.
"Contractors tell me they appreciate the ease of installation," says Ken Webb, Sales Manager, Dynamic Fastener. "Their customers, the building owners, will often request to buy the clamps from the contractor so their maintenance crews can use them as tie-off points when working on the roof. When it comes to safety, you need a reliable product that's also affordable. You definitely get that with the DFSSRC-03 Standing Seam Roof Clamp."
LEARN MORE
Visit: www.dynamicfastener.com
Call: (800) 821-5448
The "Roofers' Choice" winner is determined by the product that receives the most reader inquiries from the "Materials & Gadgets" section in a previous issue. This product received the most inquiries from our July/August 2019 issue.