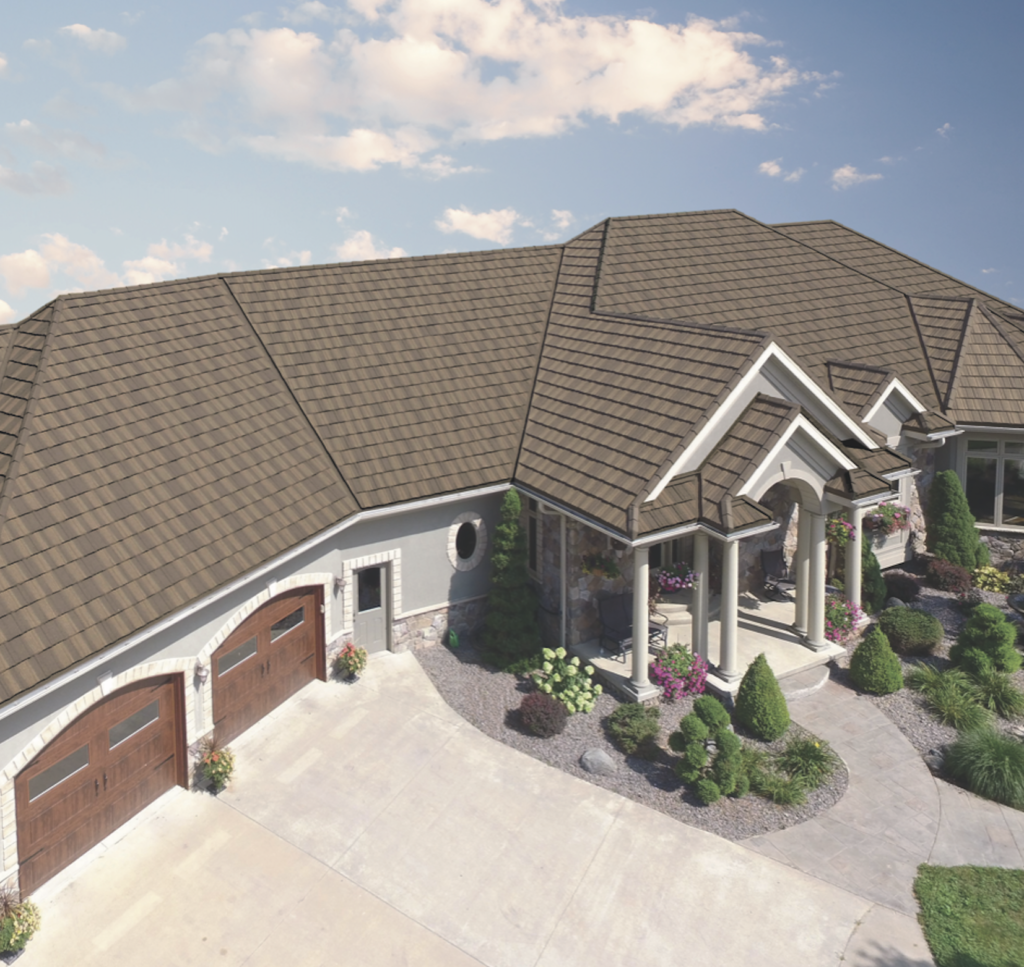 The Boral Steel Cool Roof System, manufactured by Boral Roofing, is a high-performance roofing solution designed to keep the home warmer in winter and cooler in summer. The system consists of Boral Steel Stone Coated Steel roofing, a lightweight roofing material at just 1.5 pounds per square foot which boasts the structural strength of steel, along with three additional key components: Boral MetalSeal Underlayment, BoralElevated Batten System (EBS), and a variety of hip and ridge ventilation products. Combined, these elements work in concert to greatly enhance the roof's energy efficiency performance, providing the homeowner with a lasting roof as well as meaningful return on investment.
Notably, the Boral Steel Cool Roof System incorporates Above Sheathing Ventilation (ASV). Hot air rises, creating a natural convection effect, and is then exhausted through ventilation with continuous airflow across the roof deck. The result is a cooler attic and living space in the home below. According to the company, no matter what installation method – whether direct-to-deck or EBS battens, a Boral Steel Stone Coated roof with ASV can help provide improved energy savings.
For more information, visit www.boralroof.com.