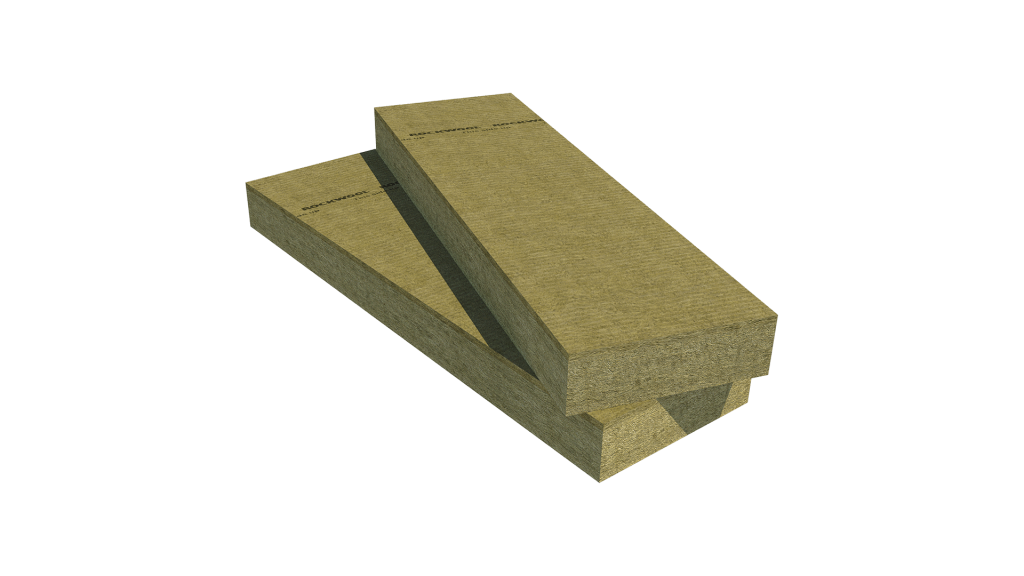 HARDROCK (DD) TRB (Thermal Roof Board) is a rigid, dual-density stone wool insulation which is purpose-designed to give an enhanced thermal performance across roofs that are subject to maintenance-only foot traffic. Manufactured using Rockwool's patented dual-density technology, this A1 non-combustible thermal roof insulation board is ideal for large flat roof areas typically found on storage, logistics and distribution centers, as well as for education, healthcare and residential roofing applications.
"The roof is often overlooked in terms of fire safety, particularly from a regulatory standpoint, which can result in specifiers inadvertently yet routinely introducing a weak link into the building envelope via the unconsidered 'fifth façade,'" said Will Wigfield, Product Manager at Rockwool. "However, there now exists a non-combustible flat roof insulation capable of meeting stringent thermal requirements in just one layer – offering contractors a quick and easy install without compromising fire safety. HARDROCK (DD) TRB achieves the highest-attainable Euroclass A1 rating under EN 13501-1, meaning that it simply will not burn.""
According to the manufacturer, HARDROCK (DD) TRB is easy to handle on site, and in the majority of applications can be securely installed within a mechanically-fixed single-ply waterproofing system using just one fixing per board, in contrast to the multiple fixings needed with PIR / PUR foam board installation. (Note: Exceptions may occur that demand multiple fixings, including, for example, the corner regions of flat roof systems, which are subject to increased external suction and internal pressure force, and require more fasteners.) The result is a quick and simple installation, reducing any risks of cold bridging that may otherwise compromise thermal performance. The product is also compatible with all commonly used flat roof membranes, including single-ply and EPDM, bitumen membranes and liquid-applied systems.
Manufactured from basalt rock, which is melted, spun and bound to create stone wool insulation boards, HARDROCK (DD) TRB is dimensionally stable, eliminating the need for any mechanical fasteners to prevent differential thermal expansion and undue stress on the waterproofing membrane. It is also water repellent and completely unaffected by damage caused by the freeze/thaw cycle, according to the manufacturer.
HARDROCK (DD) TRB Thermal Roof Boardis available as a specification-only product, supported by Rockwool's Technical Solutions team who can provide U-value calculations, BIM modelling, and detailed technical guidance for all projects.
For more information, visit www.rockwool.co.uk.