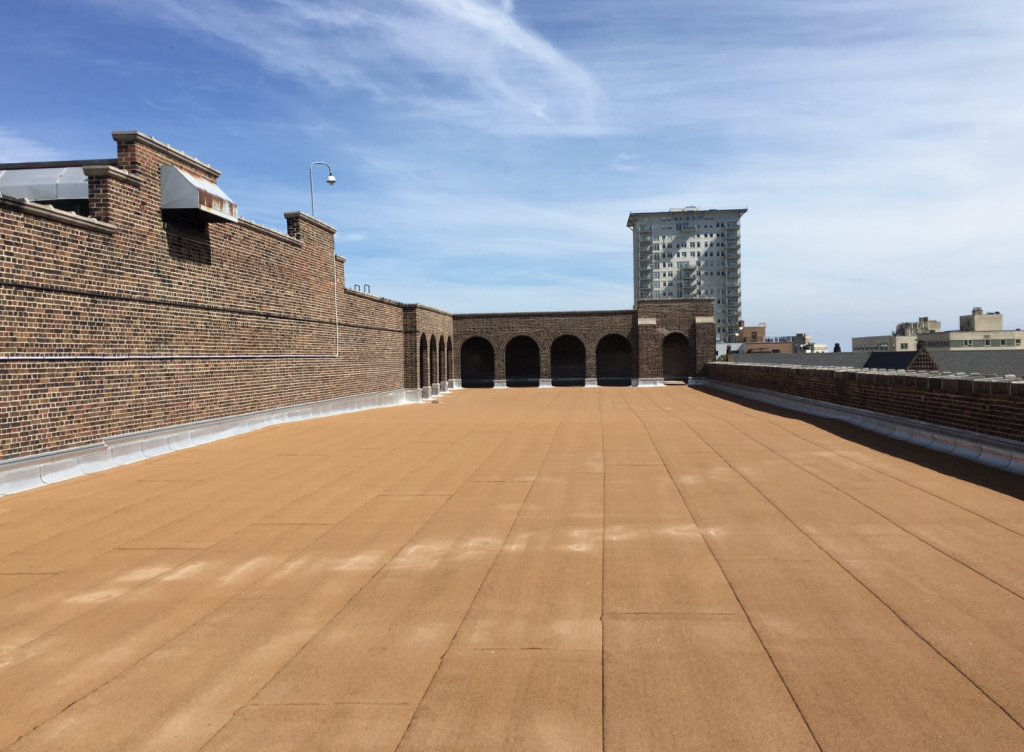 When Dennis Fula took over the roofing shop for the Milwaukee Public School District more than 20 years ago, many of the school's roofs were failing, and some buildings were in danger of being condemned. He reached out to a manufacturer to help him institute a program to inspect and prioritize roof repairs and replacements — and set up specifications to ensure the roofs he installed would last longer and need fewer repairs.
Today, Dennis Fula's son, Ryan Fula, is now in charge of the roofing shop at Milwaukee Public Schools (MPS), and he's realizing the benefits of the program his father helped set up more than two decades ago.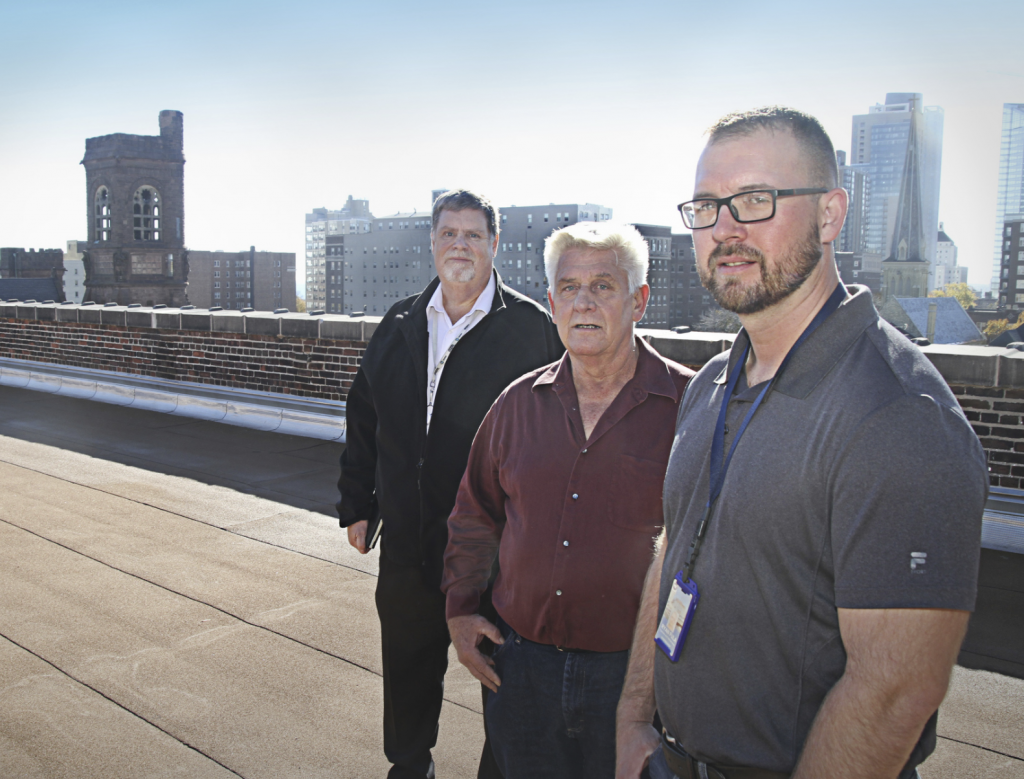 According to Ryan Fula, his father teamed up with Dan Dalle Nogare, an independent representative of Atlas Roofing Corporation, to address the school district's roofing issues some 23 years ago. The pair convinced the school system to adopt a comprehensive program to evaluate and maintain the district's roofs. A key part of the plan was the implementation of theAtlas Roofing Corporation Certified Drainage Program (CDP), a low-slope tapered insulation design service that focuses on eliminating ponding water on a roof's surface to extend the service life of the system.
"Atlas Roofing came in and did a presentation on how they can save money in the long run working with Milwaukee Public Schools by offering the Certified Drainage Program," Ryan Fula recalls. "So, we decided to take a shot at it and see how it might work out."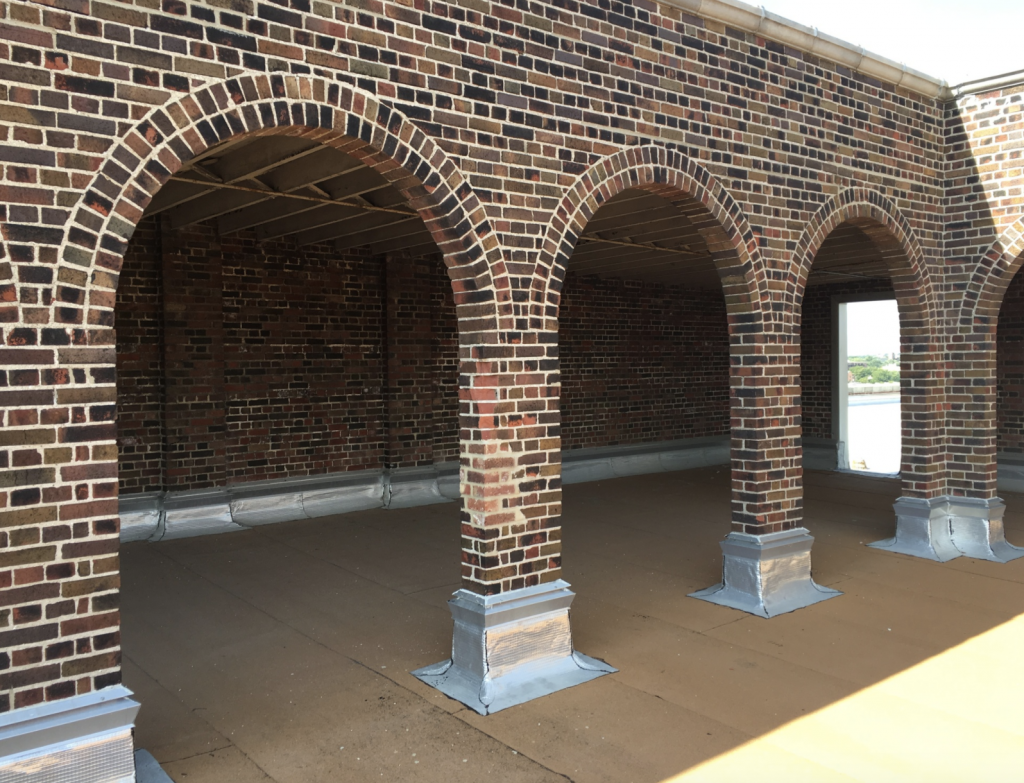 According to Fula, the results over the last two decades have been impressive. "It's been working out great ever since," he says. "It helps us with the budget, it's paying off now, and it will continue to pay off into the future."
The program has been embraced by the school district, the roof system manufacturer, and the contractors who work on the projects. Ryan Fula and others currently involved with the program — most of whom represent the second generation of employees at their companies working under the arrangement — shared their insights on how the program works and why it's effective. All of them cited it as a role model for other school districts across the country to follow.
The School District
According to Ryan Fula, Milwaukee Public Schools encompasses more than 160 buildings with approximately 9 million square feet of roofing. The first priority of Fula and his roofing team is to fix and repair leaks, but their overall strategy involves taking a long-term approach to managing roof assets. The MPS roofing crew conducts annual inspections of each roof, and crew members clean up debris and check for problems. Every summer, the team conducts a five-year cyclic review, which includes routine maintenance, repairs, cleaning roofs and sometimes applying an aluminum roof coating. After 25 years of service, each roof is fully evaluated.
"We're all about planning for the future and preventative maintenance," Fula says. Most of the roofs in the school district are BUR or modified bitumen systems. "We like to keep our roofs smooth," Fula notes. "As a rule, we don't like gravel or ballast. The reason why is we only have four employees, and with the amount of square footage we have we don't have time to spud or remove ballast."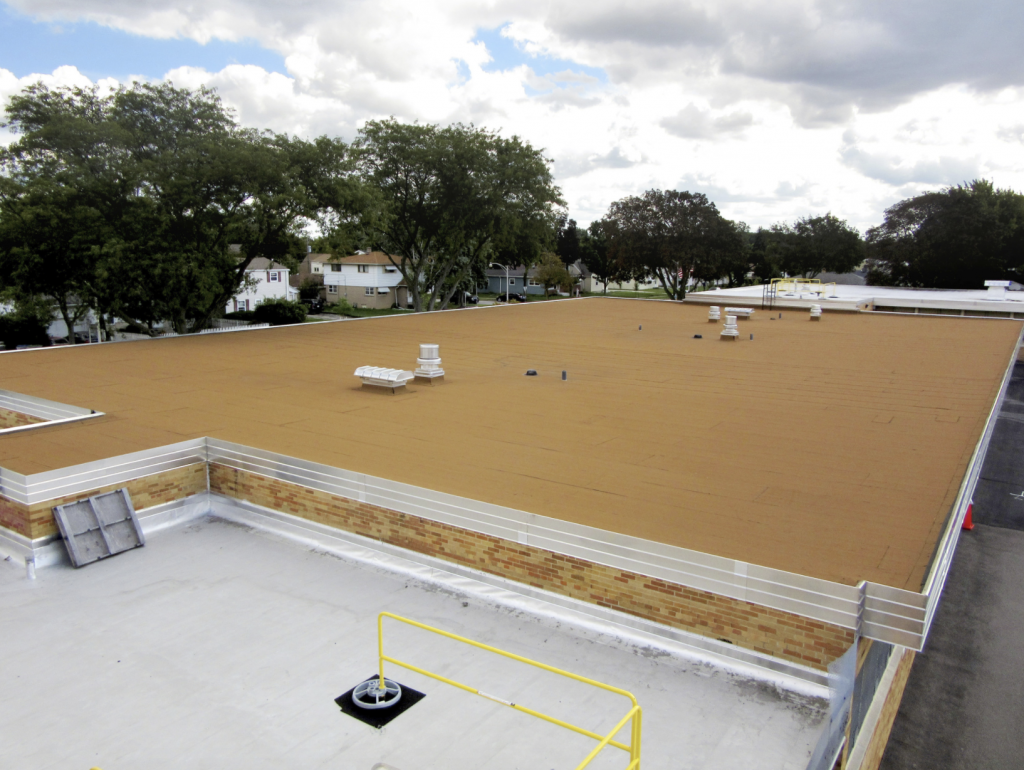 Each year, Fula goes over his list and determines which roofs need to be repaired or replaced. When a building needs a full roof replacement, the process works like this: The Atlas representative visits the project, meets with Fula, and takes field measurements. The CDP team puts together a budget and preliminary plan, and the project is sent out for bid. Once the job is awarded, the contractor chosen removes the existing roof system and installs a temporary roof to keep the building watertight. The rep then conducts a detailed auto-level survey that maps out the entire deck, recording any deck deflection and high and low areas. Then the team at CDP comes up with a tapered insulation plan to ensure proper drainage.
Fula is involved at every stage of the process and serves as the construction liaison to the administrators and teachers at the school. "I work directly with the schools and the construction contractor from start to finish as the roofing work takes place," Fula says. "I'll be the inspector on the job. I'm there on a daily basis. Our biggest priority is to make sure that we don't disrupt the school."
The Rep
One of the first people Fula contacts when it's time for a roof replacement is Brett Kaehler, his Atlas representative. Kaehler works at Adroit Marketing Inc., headquartered in Slinger, Wisconsin, which has represented Atlas since 1988. Working alongside Dan Dalle Nogare, who helped launch the program, Kaehler has worked on more than 20 projects with MPS.
Consultation typically begins in the budgeting stage. "If a roof needs a full replacement, they would already have plans for that roof, so we would go out and field measure the roof to verify the overall measurements, noting any penetrations or drains," Kaehler says. "We field verify everything and send that report down to our tapered team in Atlanta."
Six contractors are approved to bid on MPS projects, and they receive the preliminary roof plans and scope of work to help them prepare their bids. Once the job is awarded, the tear-off process begins. After the tear-off is complete and a temporary roof is installed, Kaehler meets with Fula to conduct the auto-level survey of the roof. "We grid out the roof in either 12-foot or 8-foot sections," Kaehler explains. "We shoot heights in each individual quadrant. If there are areas of concern with low spots, we might even tighten it up to a 6-foot or 4-foot grid. We take pictures and include those with the heights in our report to CDP."
The reports are turned around very quickly, notes Kaehler; the final plans are usually received within two days. The tapered insulation plan is logical and easy to follow, even for a new contractor, according to Kaehler. "It's like a puzzle," he says. "We give you the layout and tell you where to place each puzzle piece. It's pretty cut and dried. There is minimal waste. We try to keep it as simple as possible."
Every member of the team has the same end goal in mind. "At the end of the day, we want a perfectly pitched roof for Milwaukee Public Schools for their longevity," Kaehler says. "We want the contractor's name to be well represented. We want Atlas Roofing's name to be well represented. It's a complex process, but we have it so fine-tuned it doesn't seem so complex. We all know it and understand it very well. There are a lot of moving parts, but it moves very smoothly. It's a well-oiled machine."
Kaehler commends Milwaukee Public Schools for their proactive approach. "They do a great job with preventative maintenance," he says. "Sometimes with an owner, a roof will be out of sight, out of mind — they won't look at it until it is leaking. Milwaukee Public Schools doesn't look at it that way. If something does come up, they nip it in the bud before it becomes a problem."
Kaehler monitors the project through completion and conducts a final inspection. "I'm on the site regularly," he says. "We do a roof inspection to make sure everything is draining properly, preferably after a good rain to ensure there is no ponding water."
The Tapered Design Team
Shaun Kerschen is the director of Private Label and Tapered Services for Atlas Roofing, based in Atlanta, Georgia. He joined the company in 2002 and began designing tapered polyiso insulation systems for commercial projects in 2003. Some of his first projects were for the Certified Drainage Programon MPS buildings. He's since been promoted to oversee the tapered insulation design team, which has four full-time designers, including Jennifer Tyree, who has handled MPS projects since 2008. "We review the plan sets and work up quotes for tapered insulation systems," Kerschen notes. "After the project is sent out for bid and the job is awarded, we work up shop drawings and installation plans. The material is delivered to the jobsite and installed by the contractor."
Measuring the actual roof deck is critical, notes Kerschen, as there can be surprises that emerge as the tear-off is executed, especially on older buildings. "Over the last 16 years I've seen some pretty crazy things," he says. "On one section of roof that had been involved in several additions over the years, we found five different deck heights. We had to fill in several sections with insulation before we could even begin to install the taper."
The tapered insulation plan has some typical design requirements. "As part of the certification process, we agree to provide a tapered insulation system to provide positive drainage and void substantial ponding water within 24 hours," says Kerschen. "The system has to be designed with four-way slope. We do not allow two-way slope with saddles or crickets, except in very unusual circumstances. The minimum requirement is a 3/16 inch per foot slope; that allows us to correct a lot of issues. In some cases, we will require 1/4 inch per foot slope."
Once the tear-off is executed, the final plan must be completed very quickly, according to Tyree, but the detailed reports and advance planning help speed the process. "The reps are my eyes in the field," Tyree says. "They'll identify the drains and anything that might be an issue. They'll point out anything I need to know, such as height issues on windows, for example. Then I work up the plan. The biggest thing is to take meticulous notes, keep everything organized, and turn it around very quickly when the time comes."
Everyone on the team knows their part in the process, notes Tyree. "The goal is putting on a good roof that lasts, with quality workmanship from certified contractors," she says. "Our reps are out there, hands-on, from the very beginning. They check how the roof performs after a rain. We provide more peace of mind for the owner."
The Contractor
The program also makes life easier for the installing contractor, notes Doug Biggar, project manager for Langer Roofing & Sheet Metal Inc., a union-affiliated commercial roofing contractor headquartered in Milwaukee.Langer Roofing is one of the companies approved to work on MPS projects. Biggar took over as the point man on MPS projects after the retirement of Dave Novak a few years ago, and he is another admirer of the smooth-running system his predecessors put in place.
"The biggest benefit of the Certified Drainage Program is that it provides a higher-quality product in the end," Biggar says. "It's a great team, and it also makes it easier when you are working with a more involved owner. If we are working over an occupied building, I don't have to sit down and explain everything to the principal; that's all handled by the MPS people. We have one point of contact, and it's Ryan. Every day our foreman connects with Ryan at the beginning of the day and they go over the plan. Ryan lets the principals and the teachers know what's going on. It makes our lives so much easier."
The plans from CDP ensure the quality and longevity of the system, and the communication of every member of the team saves the contractor time and minimizes confusion. "Ultimately, it's a higher-quality product, and the process streamlines things," Biggar explains. "When the roof is put on, we don't have punch-list items, and we don't have ponding water."
Biggar credits his company's experience and union training as the keys to quality workmanship. "It's a great team from top to bottom," he says. "We're a union shop, so we are all well trained. I have the ability to sell any type of system, any type of service work. We're certified with every major manufacturer out there. It all boils down to the ability of our guys in the field and our equipment. We have a full-time safety director. There are a lot of years of experience in our project management team. We do things right around here."
Investment Pays Off
According to Fula, the investment in the roof asset management program is paying big dividends. The team effort helps ensure the roofs meet their maximum life cycle while minimizing emergency repairs. Fula's advice for other school districts is to determine the full life-cycle cost of a roof system — not just the initial cost.
"We are making the investment up front," he says. "When these roofs are coming around to be replaced, we are completely ripping them off down to the deck. We're installing a vapor barrier. Atlas will come in with the Certified Drainage Program, and they will guarantee that the water will be off our roof in 24 hours. So now we are energy efficient, we are up to code, but we also have the guarantee that the water is gone. If we do have a leak, we won't have standing water there to cause further damage to the system."
"Ponding water is the number one cause of problems for low-slope roofs," notes Fula, "so making sure the roofs have proper drainage is critical." He has seen the proof with his own eyes.
"Now, with the Certified Drainage Program in place, we are really able to see how the roofs are doing and how our investment is paying off there," Fula says. "The roofs we designed and installed are lasting longer. In the past, just about every 25-year-old roof was put into our deferred maintenance program to be repaired or replaced. Now I'm looking at 20-year-old roofs, and they look brand new."