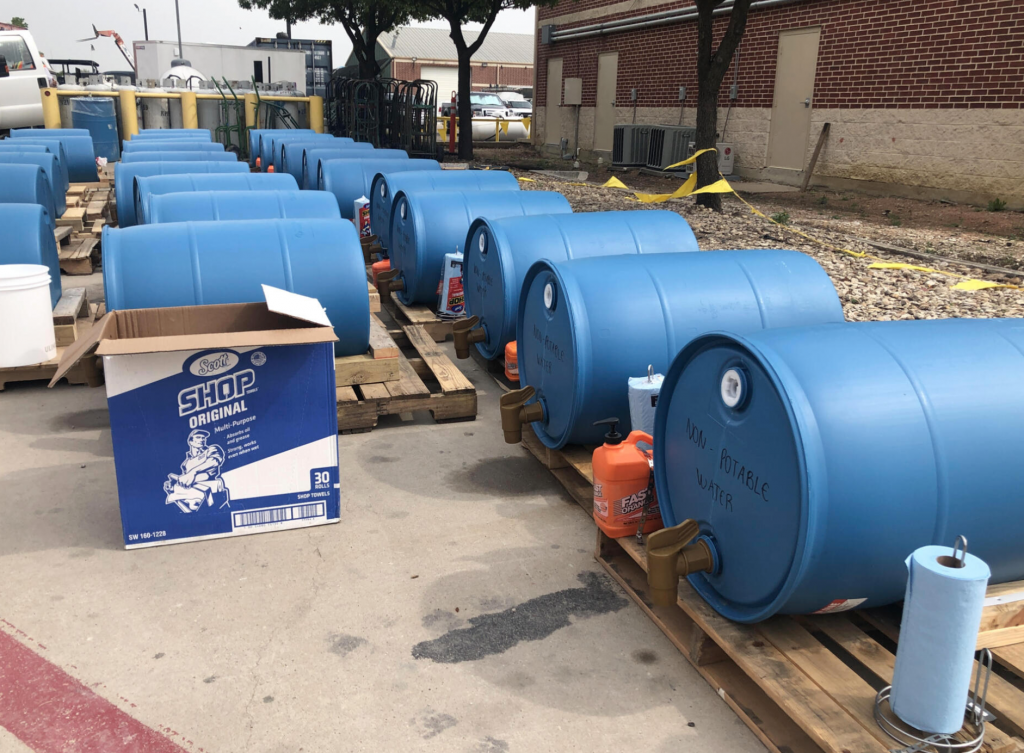 It was mid-March when we had the first inkling that the coronavirus pandemic was going to leave a serious impact on business as we know it. Members of the Roofing Technology Think Tank (RT3) board began talking on Friday, March 13, 2020 about what no one else was: the state of the roofing industry and how we can run our roofing businesses safely in the midst of this pandemic.
We decided to quickly organize a webinar for the roofing industry to share information, tools and resources that would help roofing business owners with their everyday operations. We had no idea what the response would be when we announced on Monday, March 16, that we were hosting this special webinar two days later. More than 500 people registered to attend and nearly 400 were on the webinar live. Since posting the first recording on the RT3 YouTube channel, it's been viewed 500 times. Our organization subsequently held two additional webinars that were also very well received.
Leading Calmly and Confidently
In the first webinar, Ken Kelly of Naples, Florida-based Kelly Roofing said as a leader in your company, communication is key now. "If you're communicating with your team early and often, everyone is going to be on the same page," says Kelly. "Right now, there is a lot of uncertainty so there is a lot of fear. I don't think we should let fear enter into our decision making, and you certainly don't want to let fear be driving or preoccupying your employees."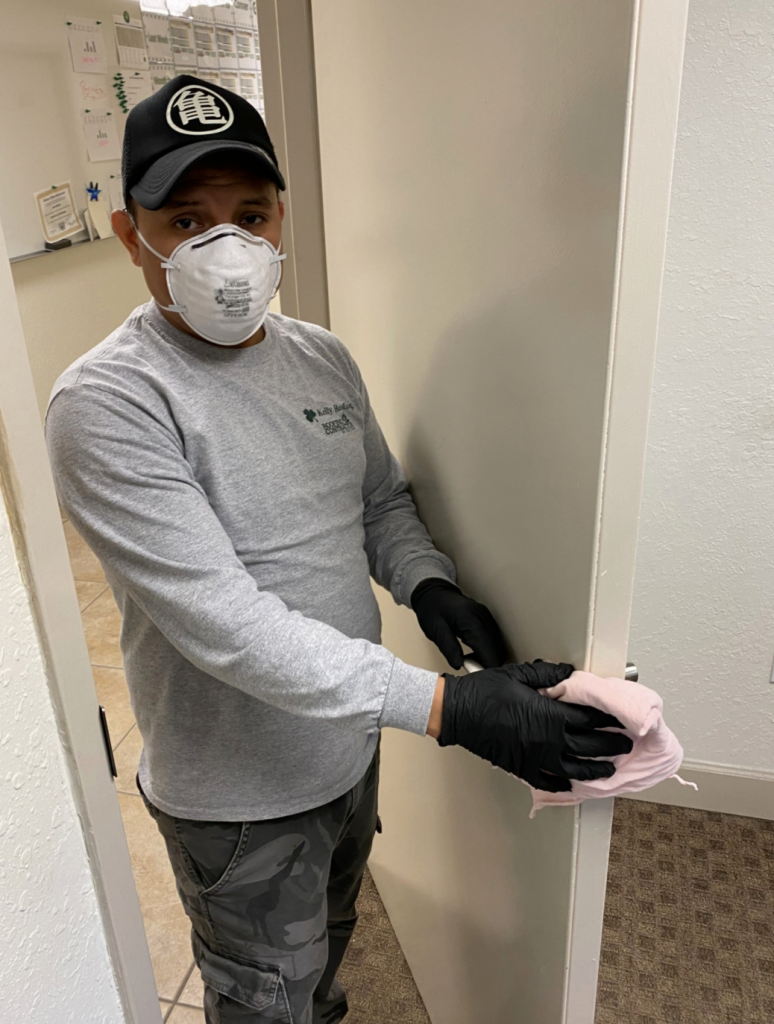 Dallas, Texas-based KPost Roofing & Waterproofing Company's President and Head Coach Steve Little echoed Kelly's thoughts. "Be calm. We have to make good decisions, not hasty decisions. We have to make decisions based on long-term and what is best for our company, our employees, our customers and our families."
"So goes the leader, so goes the company," says Kelly. He reminds us that it's important to look at how you are acting around the office. Ask yourself if you are portraying someone who is knowledgeable and educating themselves on the issues. Are you being seen in the office? If your company is working from home, you can still be seen by your team, notes Kelly. There are many great virtual meeting tools from a variety of providers, some of which are free.
Little believes that companies should try to have employees continue to participate in the normal cycle of business. "If you have sales meetings on Monday and project management meetings on Wednesday and your operations meeting on a Friday, do your best to maintain a routine," he says. "Your employees are looking to you to try to maintain some kind of continuity in what they are doing."
Policies and Plans
Kelly likened some of the actions his company is implementing to those taken when his area is expecting a hurricane — the reason that he has taken his entire business into the cloud. He also recommends some simple things that you can implement, including making sure adequate supplies are on hand. "Things like if the gas tank in your vehicle gets anywhere near half, just go ahead and fill it up because you don't know when society is going to decide to put something crazy on social media about gas and then everyone is going to make a run on gas stations."
Little believes that a crisis plan and policies are must haves for your roofing business. "I've had the great fortune of collaborating with some really great people in the industry and sharing information," he says. "I challenge you to do the same thing. Create a peer group that you can collaborate with and share best practices."
He recommends turning to your industry associations for support and information as well. These groups have been working hard to assist contractors and are making sure that roofing is included in the essential business category everywhere they can.
Getting Creative to Meet Requirements
Kelly notes that he repurposed an employee whose role was to organize inventory in the shop and made him a full-time cleaner. "He spends the entire day cleaning vehicles, offices, surfaces, door handles, bathrooms and light switches. He is also our distance police, reminding anyone with less than 6 feet of separation to move apart."
Little's team has had to come up with some creative solutions as well after their jurisdiction mandated that handwashing stations be available on every jobsite. The company tried to order some but found that not only were they expensive — coming in at close to $1,000 each — but most places were out of inventory. So, his team got creative, ordering new 55-gallon plastic barrels and attaching spigots to dispense the water. Little shared that each station cost the company just under $100 each to make, including labor.
Cash Flow and No-Contact Selling
Cash is important during this time as well. Kelly says that now is the time to look at your payables and receivables. Prioritize them to maximize your cash flow. "We have two things to focus on right now," explains Kelly. "Number one is let's make sure we stay safe and that everyone understands our mission. Number two is we are going to make sure we are collecting cash on any job that we do have open. While we can work, let's get them finished and into receivables."
Little points out that you also need to change your sales strategy. "Business as we know it is no longer going to be that way and not just from this crisis. But I think what is going to happen is that the transition between the baby boomers and the next generation — this is going to accelerate that. People are going to see that we can conduct commerce without having to be in front of people," says Little. "We can conduct business virtually. As you know business today, how commerce is done, it will change. And if you don't change with it, it will leave you in the dust."
Kelly shares that one of questions he is asked the most by other contractors is how to take your phones into the cloud using voice over Internet protocol (VOIP). "You can fire up any of these voice services — we happen to use Microsoft Teams — and you can then forward your main number through your phone company into the cloud account. You can either do it round-robin style where it rings one person, and if they don't answer it will ring the next and so on. Or you could set it up that it rings everyone at once," explains Kelly.
Employee and Client Communications
Your employees and your customers are spending a lot more time on social media, using streaming services, looking up information on the Internet and staying connected with friends and family. Reach your customers and your employees where they are right now by ensuring that you are active on your social media with the right messaging.
"Now is the time to be on social media," says Little. "Not just for your clients but it's time to get on social media to bring peace and solitude to your employees and their families."
It's more critical than ever to communicate with your customers that you are open, that you are following The Centers for Disease Control recommendations and OSHA guidelines for operating safely and maintaining social distancing on jobsites. It is important that they know roofing is an essential business in just about all areas of the country and that you can repair or replace a roof with no contact during transactions.
Accessing Shared Resources
For more information from Ken Kelly, Steve Little, and other members of RT3, visit the RT3 YouTube channel, where you can watch all three of the special webinars and benefit from the wealth of information that was shared, including sales and marketing and legal implications. A link to the resource documents shared by the participants is available in the video description.
About the author: Karen L. Edwards is the director of the Roofing Technology Think Tank (RT3), editor at RoofersCoffeeShop, and a freelance writer and marketing consultant for the roofing industry.