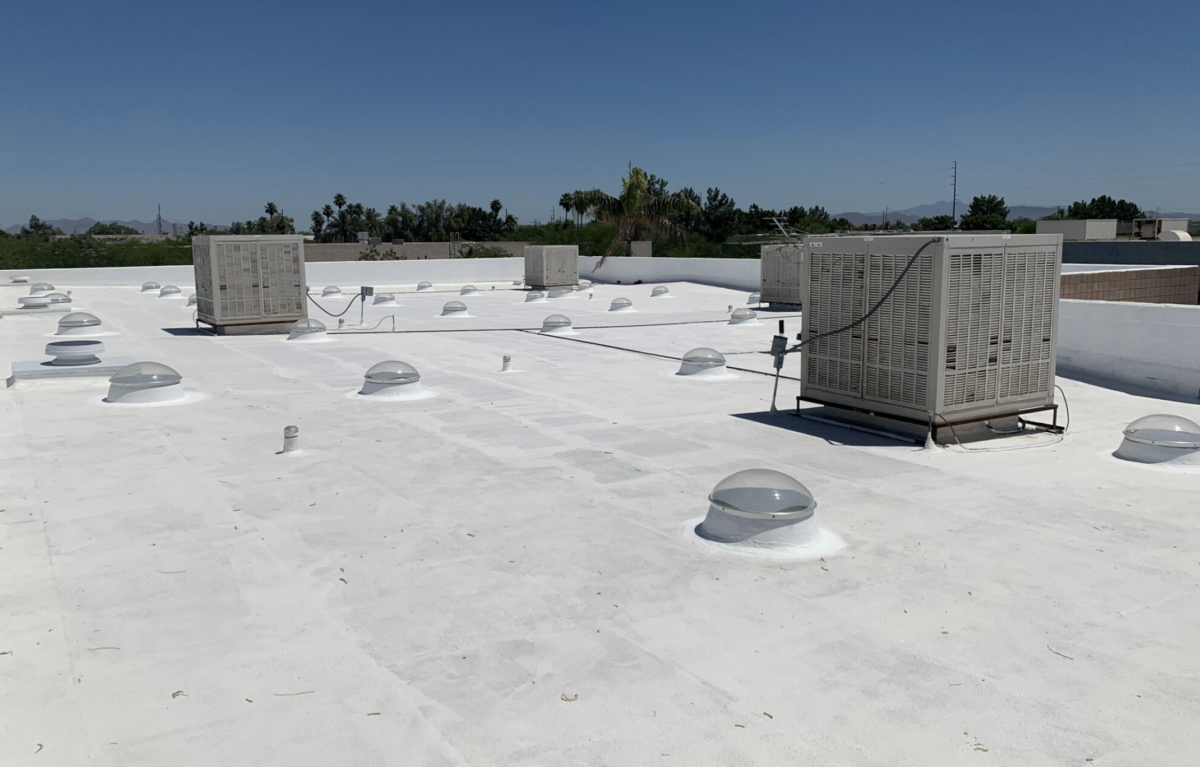 Homes are not the only living spaces that benefit from enhanced natural lighting. Following a year of quarantines and shutdowns, we are now slowly returning to our work offices and we want spaces that are healthy and safe, facilitate teamwork, and encourage life-affirming attitudes.
Sunlight checks all of these, connecting our inside work areas to the outside. Because of this, tubular skylights, also known as solar tubes, may be an improvement that your commercial clients — retail, office and warehouse owners — will want to consider in their renovations and new builds. As a roofer, you expand your list of customer services by offering these products. And, when you sell them, you help continue the nationwide economic recovery from the effects of COVID-19.
"Tubular skylights welcome natural light to brighten rooms during the day without the need of an electrical light source," explains Jovane Estrada, general manager for Elite Solar Systems, Inc. in Chandler, Arizona, just southeast of Phoenix. "They can be cost-effectively retrofitted into any existing roof system — including the flat roofs on most commercial buildings — and can be professionally installed where windows or traditional skylights are not feasible."
For employees and associates, tubular skylights are as transformative in work environments as they are in homes: Dark corridors, bathrooms, storage areas, garages and warehouses become illuminated areas that celebrate the outdoors and vitalize everyone inside, from the forklift operator at the docks to the CEO in the corner office.
Seeing the Light
Estrada and his family quickly recognized that the Elite Solar Systems headquarters was a commercial building that would benefit from the products manufactured inside.
In 1999, brothers Saul, Jovane's father, and Juan Estrada, owners of five-year-old Southwest Metal Spinning Inc. (SWMS), opened their 10,000-square-foot office, warehouse and manufacturing facility.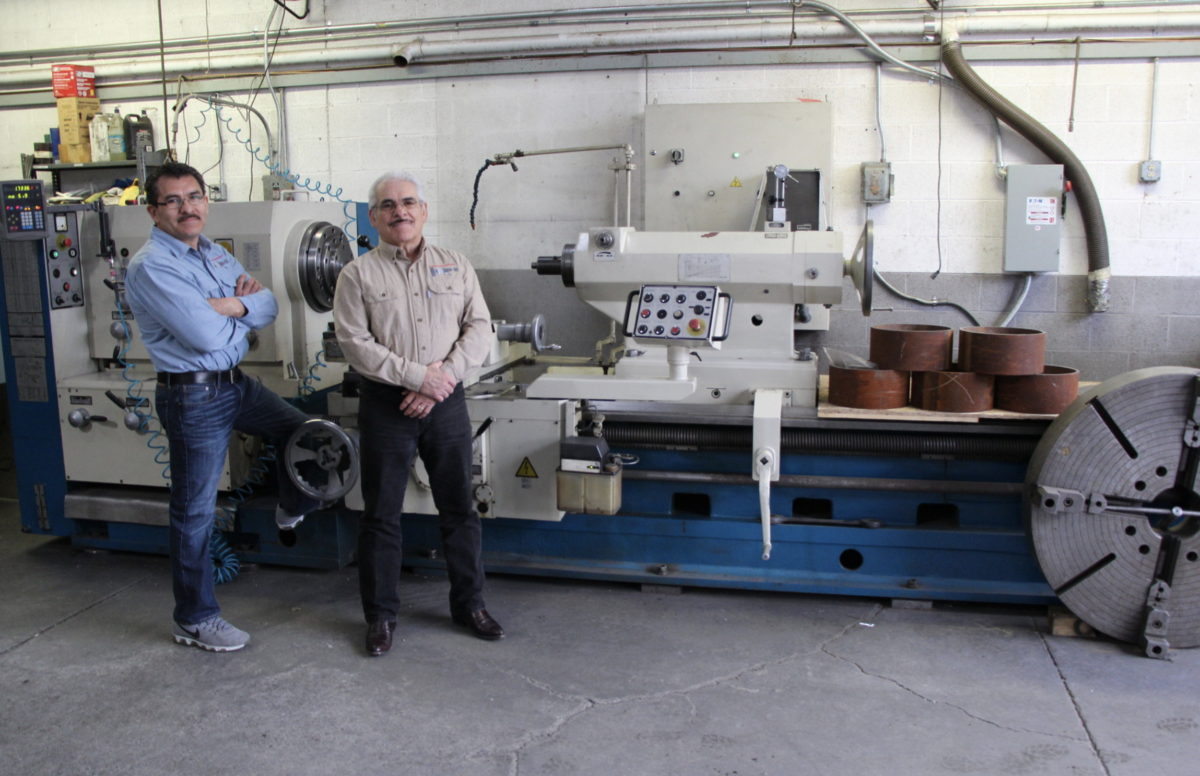 Today, celebrating 27 years in business, the family-owned company provides metal spinning, stamping and the engineering of tooling to fabricate custom metal parts. In March 2001, the company spun off Elite Solar Systems Inc., which designs, manufactures and installs high-quality tubular skylights, solar-powered attic fans and garage exhaust fans.
Because SWMS manufactured the components for the Elite tubular skylights and fans, the two companies comfortably shared the same building, which includes approximately 900 square feet for the office and about 9,100 square feet for the warehouse and manufacturing area.
But the building was dark — hardly a showcase for a company marketing the space-changing effects of tubular skylights.
"The warehouse area has no windows, so it was completely pitch black except for the area where we had the emergency lights on for fire building codes," Estrada recalls. "This was the same for the office areas and the bathrooms as well. And, even though the offices have windows, this was still not enough lighting for us to finish our paperwork, meet as a team and with customers."
In addition, the receptionist area, the offices, the office-area bathroom and storeroom had no windows, similar to conditions in the warehouse. "These areas were completely dark, so we had to use a ton of artificial light to get enough lighting to work in, and still there were dark areas," Estrada explains.
Reviewing the different areas of the building, Estrada and crew selected tubular skylights according to the space and the ceiling type in the area.

For the warehouse, the Elite team used 29 open-ceiling tubular skylights: one 18-inch; 24 21-inch; three 24-inch; and one massive 32-inch. The warehouse bathroom has a 13-inch tubular skylight for a drywall-finished ceiling.
In the receptionist area, Estrada placed 13-inch and 18-inch drywall-ceiling tubular skylights. Here, too is the company's 21-inch tubular skylight made for a drop/suspended ceiling; the circular components extend from the roof and connect to a 2-foot-by-2-foot square tubular skylight manufactured to fit in the drop ceiling tiles.
The four offices each have an 18-inch tubular skylight, and the hallway connecting them has two 10-inch tubular skylights fitted with the company's optional electrical LED light kit. The bathroom has a 10-inch tubular skylight with an optional bathroom exhaust vent kit.
Finally, two Solar Attic Fans were added to the office area to help remove the heat in the attic and further cool that interior space, especially during the often intensely hot desert summers.
Light Is Right
"Tubular Skylights improved the space by providing nice and bright natural daylight, made the area brighter and easier to work in, so we did not have to rely on yellow artificial light that makes things look dull and depressing," Estrada says.
The company's office manager, Karina Calderon, has experienced the before and after of tubular skylights and extolls the numerous benefits they provide: "The many effects are not spoken about enough," she says. "As someone who now works under natural daylight, I have seen these, such as helping me in many ways such as mood, less frequent and painful headaches, and less tired eyes. They also provide me with a peaceful environment and really help me stay relaxed when we are busy."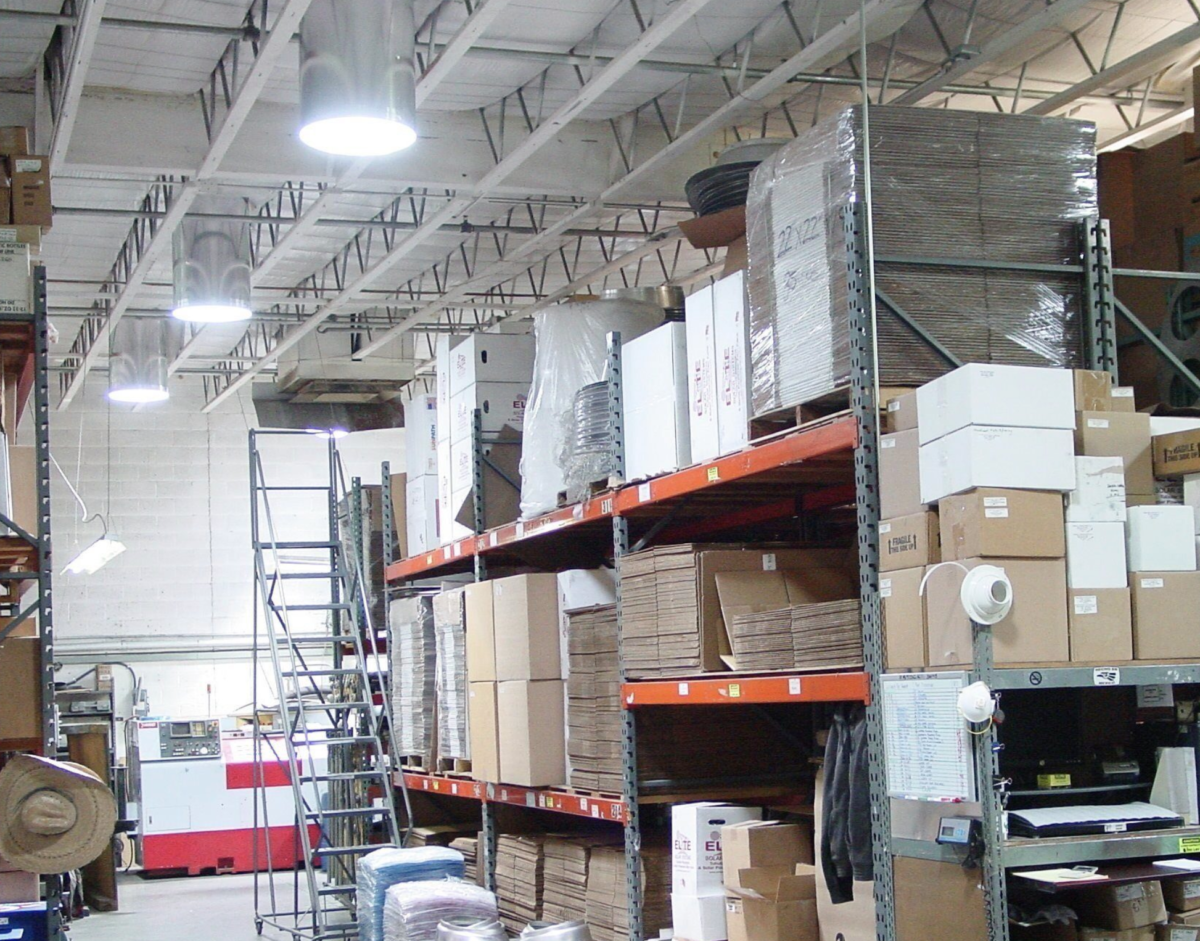 As a roofer, you can easily add these cost-effective components to your overall new construction or replacement contract. Options are available such as security bars, which are popular for commercial buildings.
Installing tubular skylights can be less expensive and less labor-intensive than other daylighting options. "Once you learn the basic techniques, installation of a tubular skylight in a commercial building is easy," Estrada says. "You measure for the hole on the roof and add the drop-down assembly inside. The result is daylighting and a totally new environment inside."
About the author: David M. Brown has been writing books and articles for newspapers, magazines, ezines, websites and businesses for many years. A graduate of LaSalle University and Temple University, he now lives in the Phoenix area.
TEAM
Tubular Skylight Installer: Elite Solar Systems, Chandler, Arizona, elitesolarsystems.com
MATERIALS
Tubular Skylights: EliteOpen Ceiling18-inch, 21-inch, 24-inch, 32-inch; Elite 10-inch, 13-inch and 18-inch for Drywall-finished Ceiling; Elite 21-inch for Suspended Ceiling
Some Suggestions for Commercial Installations
With an assistant, Estrada performs many of the installations for residential and commercial customers in the Phoenix metropolitan area. Here are some of his suggestions for the latter:
• Use a warrantied elastomeric sealant and fabric seal for flat-roof installations — and advise your customer to reseal after the elastomeric warranty expires. "If your customer is going to have the entire roof foamed or recoated, foam around the flashing or recoat the flashing with elastomeric."
• Follow the step-by-step instruction manual supplied with the tubular skylight. Call the manufacturer and ask questions, if necessary.
• Use all of the parts included with the tubular skylight kit. "Typically when a part is left out, it is because the installer or roofer does not know its function."
• Warranty your installation. Look for that, too, in the tubular skylights and similar products offered to your clients.
• Check to see that the tubular skylights components, material quality and installation methods are certified by the International Code Council (ICC). If they are, they adhere to International Building Code (IBC) standards and can be installed worldwide. And, find out if the tubular skylights adhere to OSHA fall-protection standards.