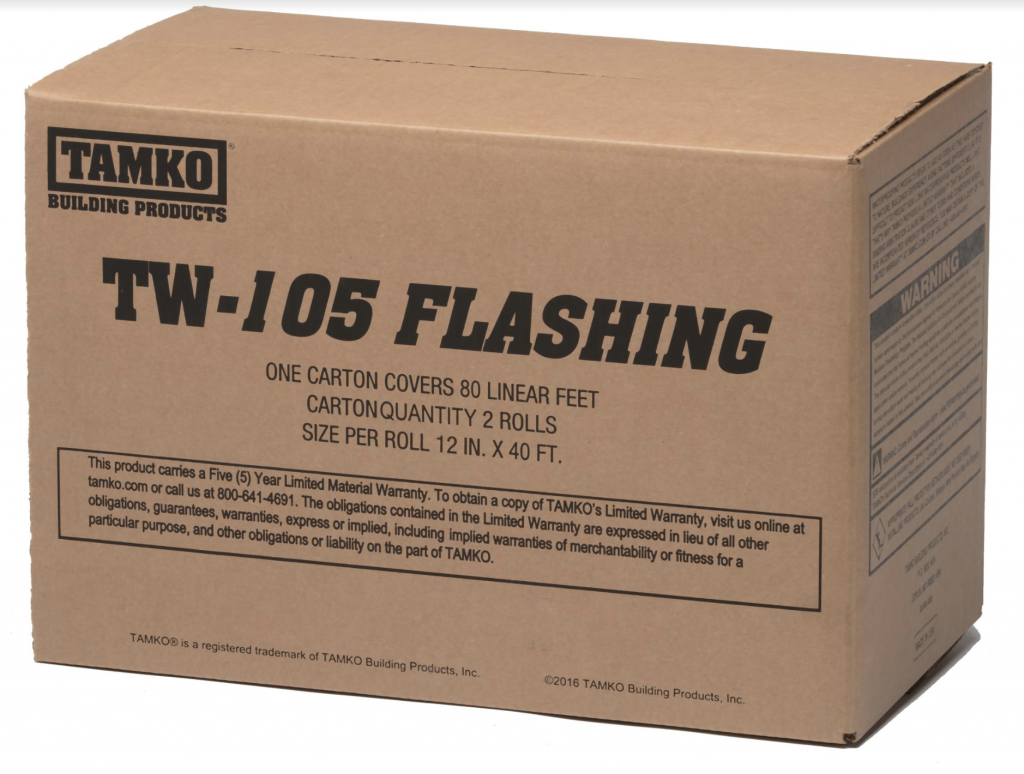 TAMKO Building Products LLC offers the newly-upgraded TW-105 Flashing Membrane, which features white polymer surface film technology that gives the product increased UV resistance. According to the manufacturer, this new generation of TW-105 increases the UV resistance from the original 60 days to an extended length of 180 days.
"We're always looking for ways to provide contractors with the products they need and these improvements offer TAMKO contractors more flexibility in their project timelines," said Stephen McNally, TAMKO's Vice President of Sales and Marketing.
TW-105 Flashing is a self-adhering SBS-modified bitumen membrane used for balcony and breezeway details in conjunction with TAMKO's TW-60 Self-Adhering Waterproofing Membrane, TWM-1 Mastic, and either TWP-1 Adhesive Primer, TWP-2 Water-Based Adhesive Primer or TWP-LV1 Low VOC Adhesive Primer – all part of TAMKO's waterproofing product line. Additionally, TW-105 Flashing may be installed at wall/floor intersections and other transition locations.
TW-105 Flashing is available in 12-inch by 40-foot rolls and each carton contains two 40-foot rolls for a total of 80 feet of length per carton. The product comes with a 5-year Limited Warranty and Arbitration Agreement. It is manufactured in Columbus, Kansas, and is available for shipping across the United States.
For more information, visit www.TAMKOwaterproofing.com.