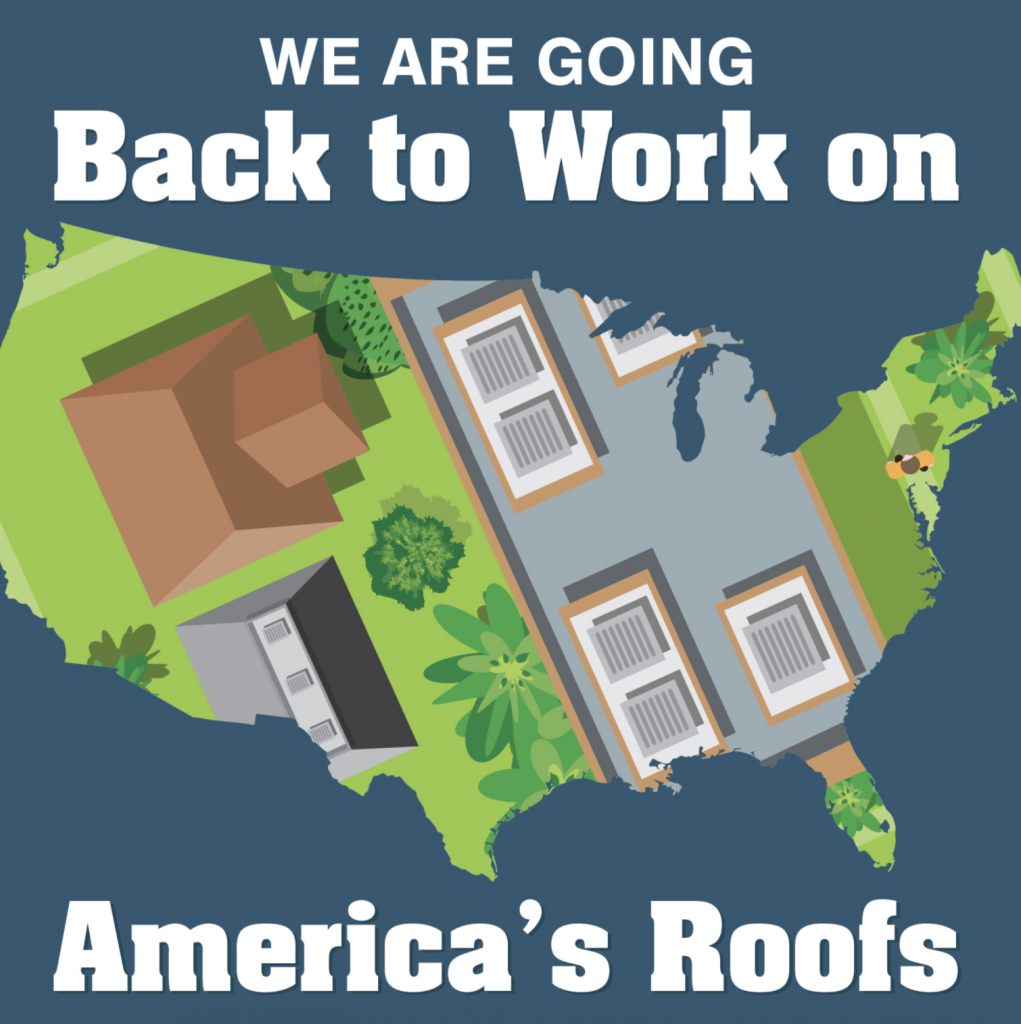 Since the COVID-19 pandemic began, the buzzwords we keep hearing seem to be "unprecedented" and "uncertain." However, some things are still certain even during the current calamity: every building needs a strong, reliable roof, and the work that the roofing industry does is essential.
These facts are the essence of the Back to Work on America's Roofs coalition, which formed in March in response to the pandemic's impact on the roofing industry and is comprised of the Asphalt Roofing Manufacturers Association (ARMA), Chemical Fabrics & Film Association (CFFA), EPDM Roofing Association (ERA), International Institute of Building Enclosure Consultants (IIBEC), Metal Construction Association (MCA), National Roofing Contractors Association (NRCA), National Women in Roofing (NWiR), Polyisocyanurate Insulation Manufacturers Association (PIMA), Roof Coatings Manufacturers Association (RCMA), Single Ply Roofing Industry (SPRI), Slate Roofing Contractors Association (SRCA), Spray Polyurethane Foam Alliance (SPFA) and the Tile Roofing Industry Alliance (TRI).
Most construction was brought to a halt by state orders enacted early in the pandemic that closed or restricted all non-essential businesses. Recognizing the long-term harm this would cause, these 13 associations came together to advocate that the roofing industry be recognized for its essential role in ensuring home and business safety. The coalition sent letters to the White House, Congressional leaders and the National Governors Association that detailed why the roofing industry was crucial during this public health crisis and asked that any updates to state orders allow roofing work to resume.
As states began allowing construction to resume, our priorities shifted to focus on recovery. The roofing industry was already struggling with a backlog of work due to the ongoing labor shortage, which now has been exacerbated by the pandemic. As the unemployment rate hovers in the double digits, the Back to Work on America's Roofs coalition is promoting four key policies to create jobs, support homeowner investments and encourage business owners to invest in capital improvement projects.
1. Recognize the importance of roofs for protecting homes and businesses.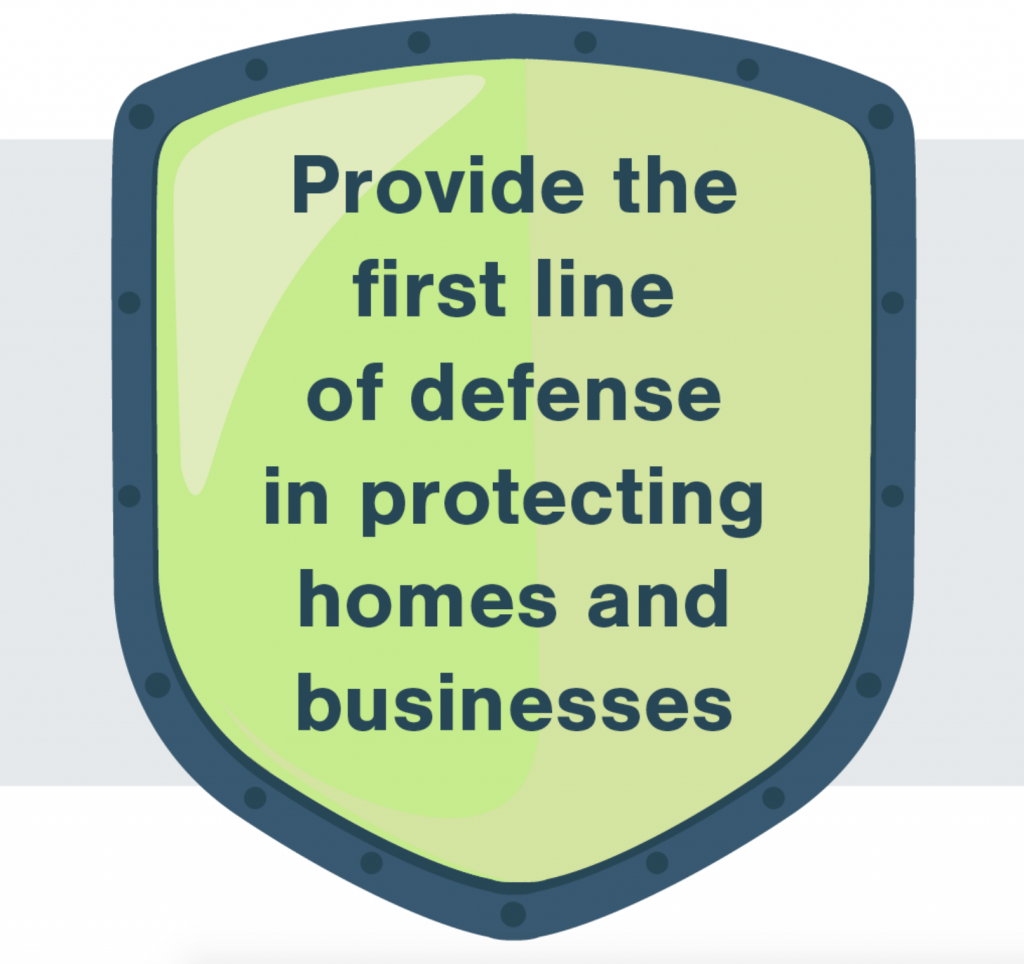 Physical infrastructure investments made by Congress as part of COVID-19 response and recovery should reflect the protections that roofs offer to new and existing buildings.
2. Address skills gaps and provide opportunities to expand hiring.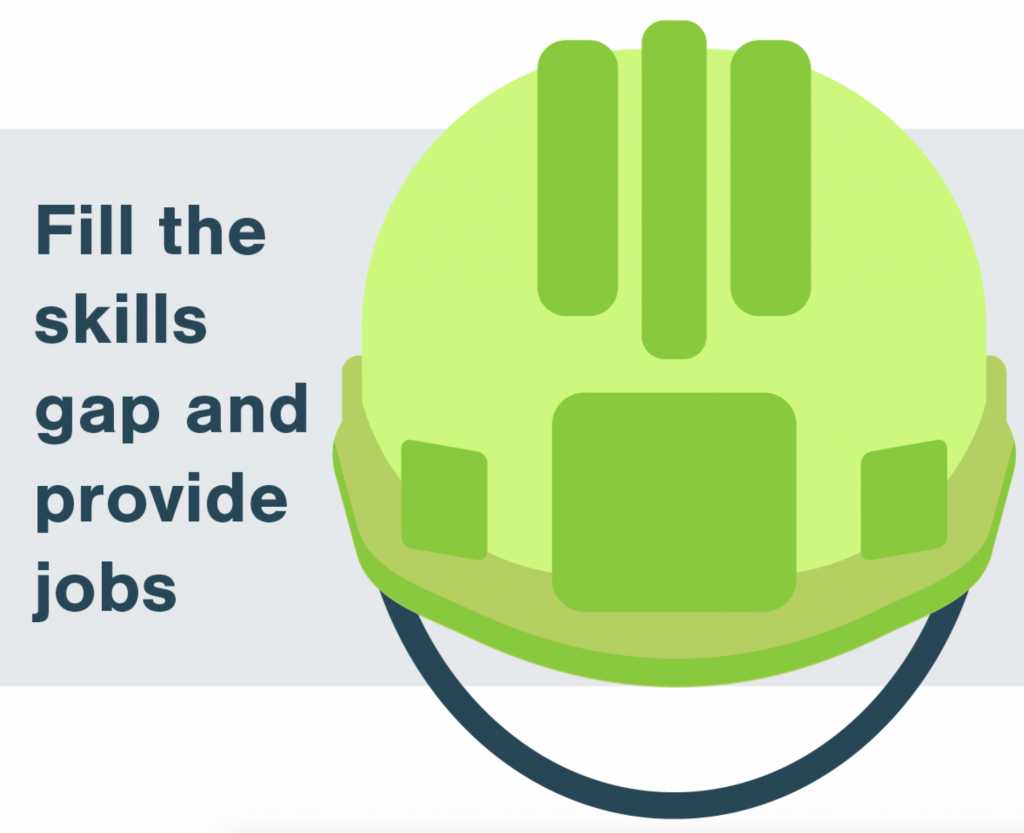 The federal government should support efforts to expand career and technical education and address skills gaps in the roofing industry. Congress should provide incentives to businesses that increase their workforce above where it was before the pandemic by hiring unemployed individuals.
3. Provide short-term relief in order to enable long-term success.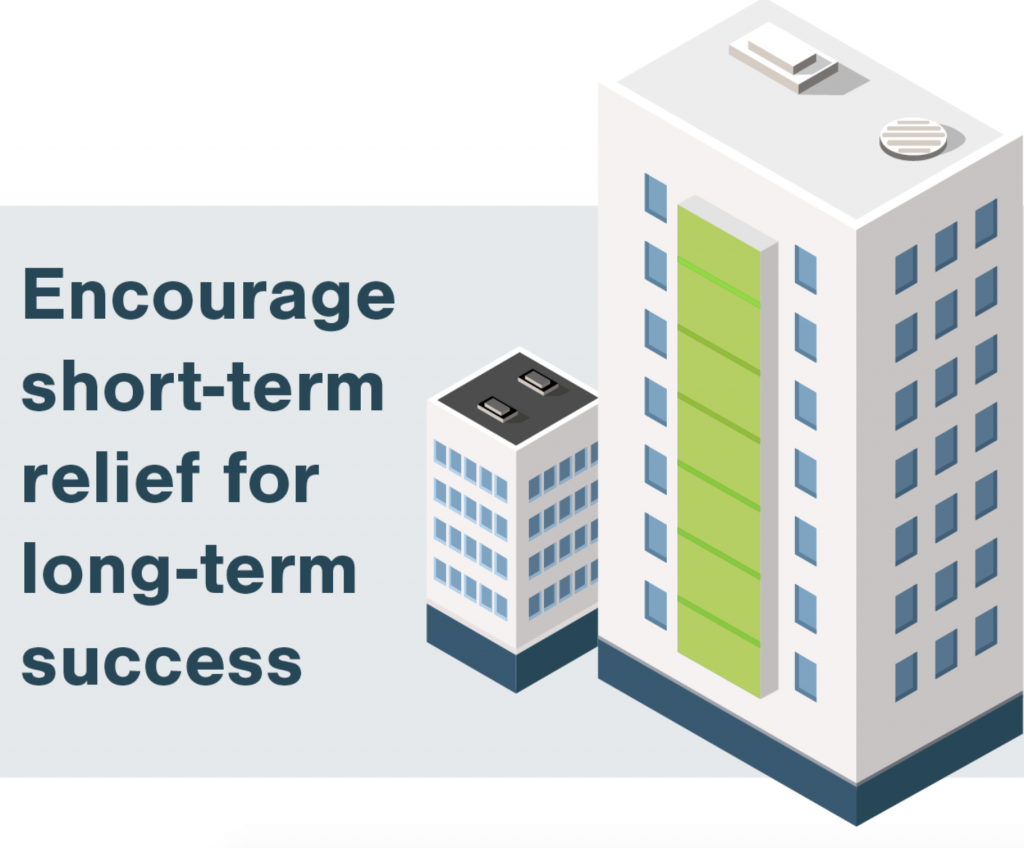 Provide additional funding for programs created under the CARES Act, which have been a lifeline for small businesses in many industries, including roofing. Enable entrepreneurs to serve as the economic engine of the recovery by improving access to critical programs.
4. Adopt tax policies that incentivize improvements to existing homes and buildings.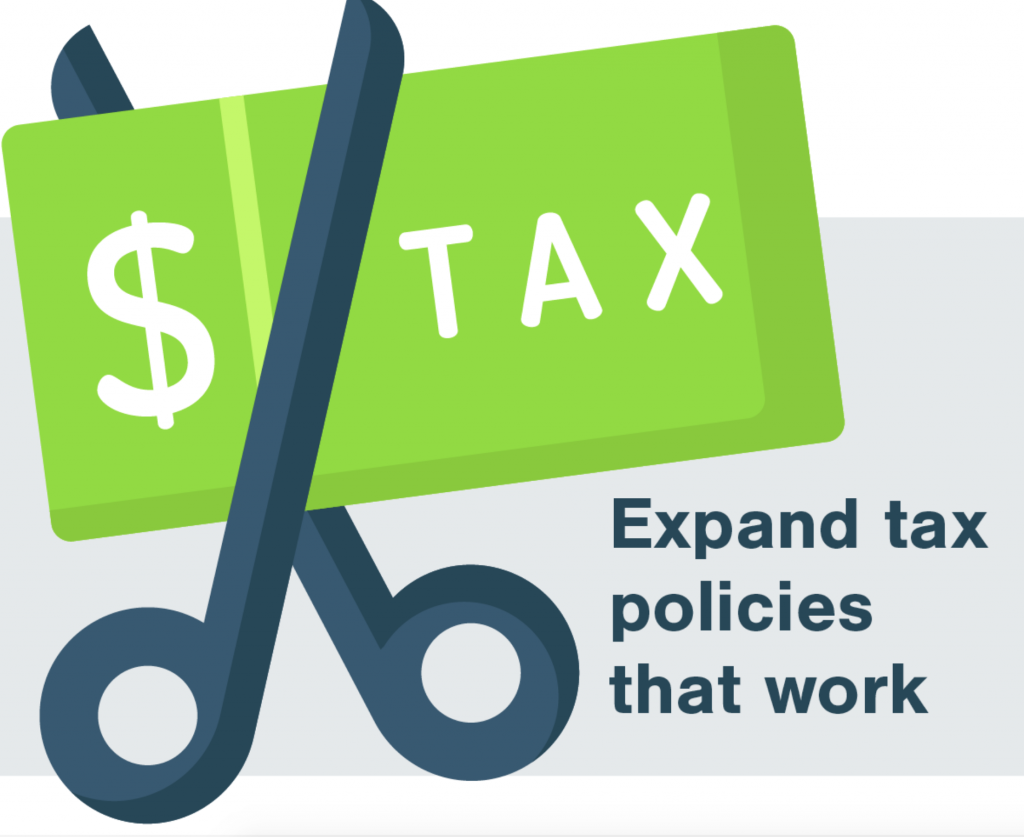 Expand small business tax credits to allow for immediate expensing of capital improvement projects and accelerated depreciation for resilient, energy-efficient roof replacements. Provide targeted tax relief to homeowners to make home improvement projects more affordable, similar to what was successfully implemented after the 2008 financial crisis.
To advance these policies, the coalition has distributed a press release to publications in the broader building and construction industries and developed a media kit for all roofing industry professionals to participate in this advocacy. We encourage you to download the media kit and get involved in our outreach efforts by utilizing these resources, including social media collateral, the coalition's position paper, a copy of the press release and an infographic that provides a visual overview of our policies.
A common rallying cry has emerged since the pandemic began: we are "all in this together." The coalition is the embodiment of this statement. We are working together to navigate these unprecedented, uncertain times and overcome the challenges that lie ahead, starting by helping the individuals employed in our industry — more than 1.1 million Americans — get back to work on America's roofs.
The coalition's advocacy efforts are only part of the work that is currently being done. Keep reading to learn how these associations are supporting their members during the COVID-19 pandemic.
Asphalt Roofing Manufacturers Association (ARMA)
When states and local jurisdictions started issuing "stay at home" orders and other mandates in response to COVID-19, ARMA began providing members with regular comprehensive updates on local, state and federal regulations and initiatives regarding roofing as an essential industry, sometimes multiple times in a single day. ARMA's Spring Committee Meetings shifted from an in-person event to a virtual format, ensuring that members were able to participate in key meetings from the comfort and safety of their homes.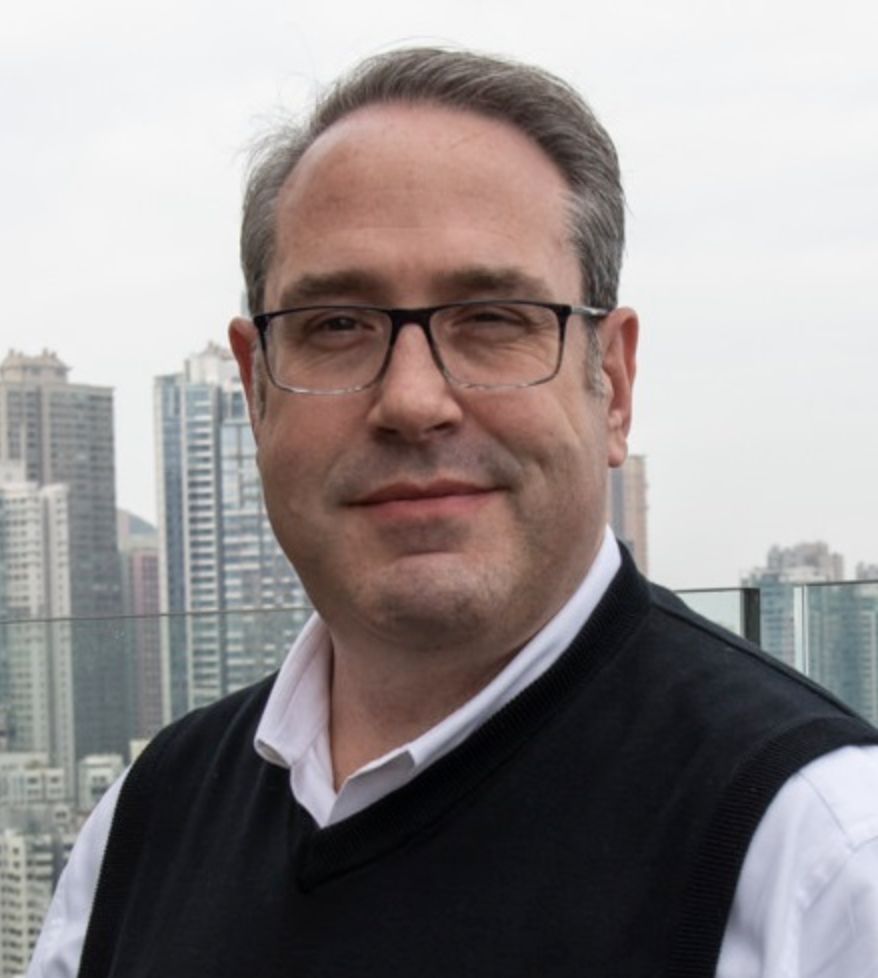 ARMA also held two town hall meetings for members to share practices for keeping asphalt roofing plant employees healthy and safe during the pandemic. Members discussed their experiences on a variety of topics, including increasing personal and professional sanitizing, ensuring social distancing, implementing procedures for bringing employees safely back to work and developing enhanced measures for maintaining cleanliness. During both events, tools and resources were shared to help members comply with local, state and federal guidelines related to COVID-19.
– Reed Hitchcock, Executive Vice President
EPDM Roofing Association (ERA)
ERA dedicated a prominent portion of its website to information about the pandemic, focusing on the impact of COVID-19 on the roofing industry and potential legislative and regulatory sources of help for our members and their customers. Additionally, ERA joined other industry leaders to send a letter to the White House urging the Trump administration to "issue guidance that clarifies essential businesses, services and workers, and that this guidance recognize the role of the roofing industry in protecting U.S. families and employers."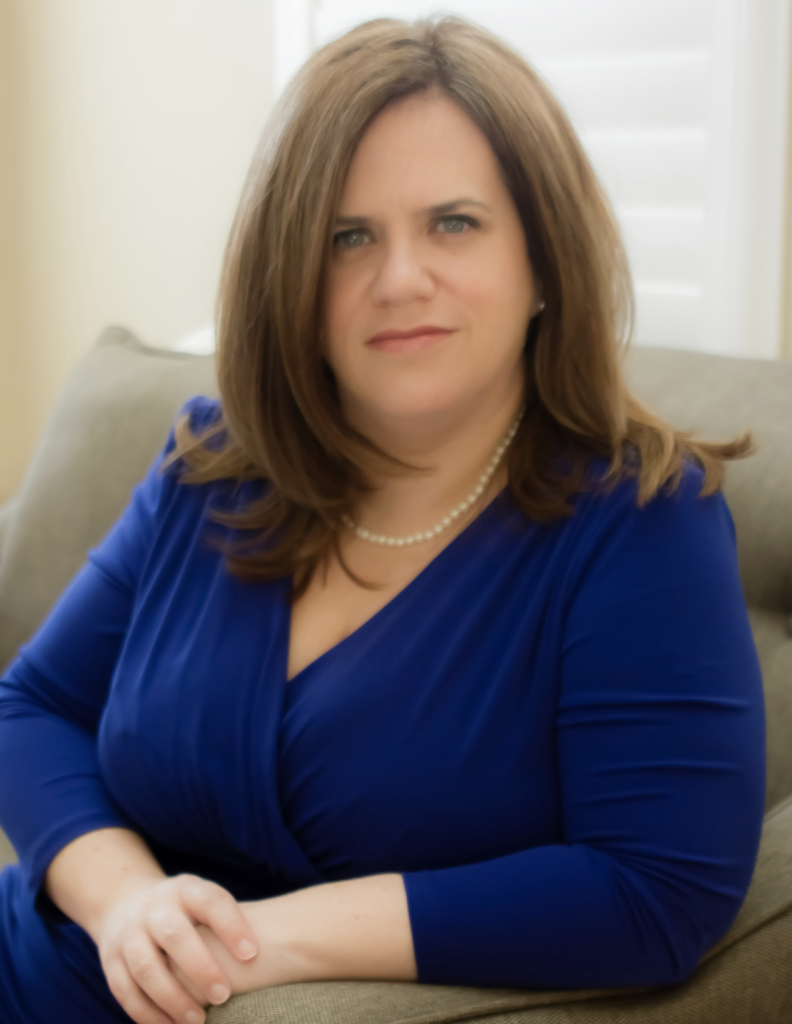 ERA closely followed the status of the construction industry as an essential business and urged the passage of federal legislation to provide financial relief to families and businesses. Further, we worked through a range of industry outlets to publicize our efforts and linked our website to other industry sites to provide a broad spectrum of information about the pandemic and its impact on our industry.
– Ellen Thorp, CAE, Executive Director
International Institute of Building Enclosure Consultants (IIBEC)
IIBEC's primary focus has been pivoting our International Convention and Trade Show to a virtual format. Our virtual meeting was held June 12-14, and featured 24 education sessions, a trade show with 65 exhibitors, and two live general sessions, including a roundtable of building industry association CEOs that is available for viewing on our website. We have also been adding new educational offerings to our online learning portal, including an eight-week course, Exterior Wall and Technology Science.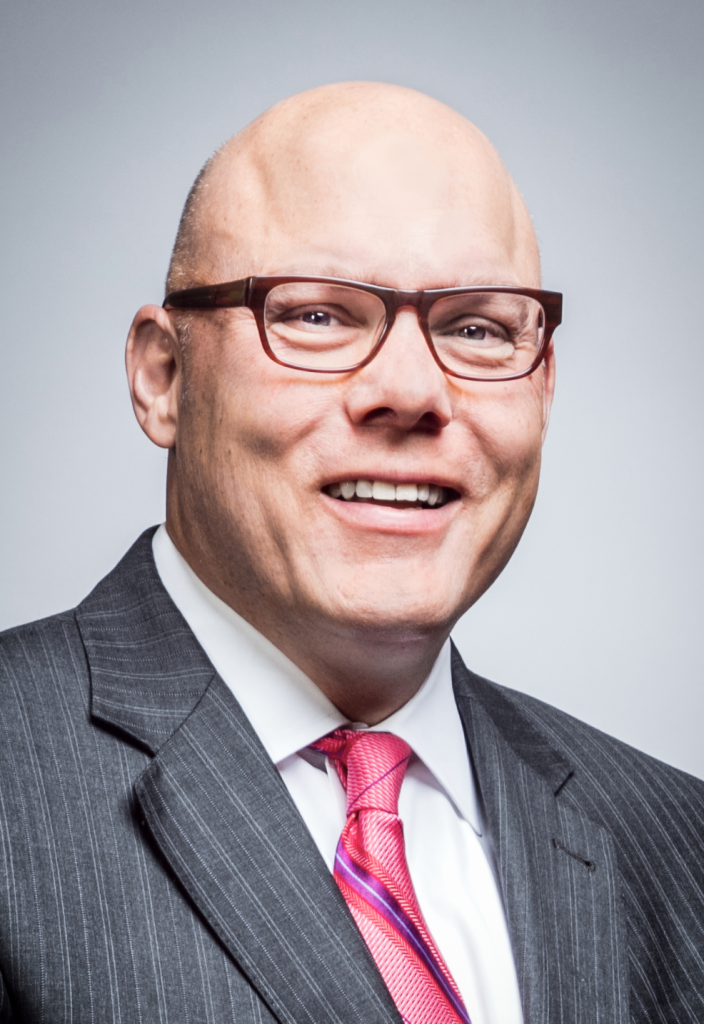 IIBEC has joined with other roofing industry associations to advocate on a variety of COVID-19 public policy issues. Letters were delivered to governors in Connecticut, Delaware, Massachusetts, Michigan, New York, New Jersey, Pennsylvania, Rhode Island, and Washington underscoring the ability of the industry to operate safely in the face of the pandemic and the significant role the construction industry will play in leading the nation's economic recovery.
– Brian Pallasch, CAE, CEO/EVP
Metal Construction Association (MCA)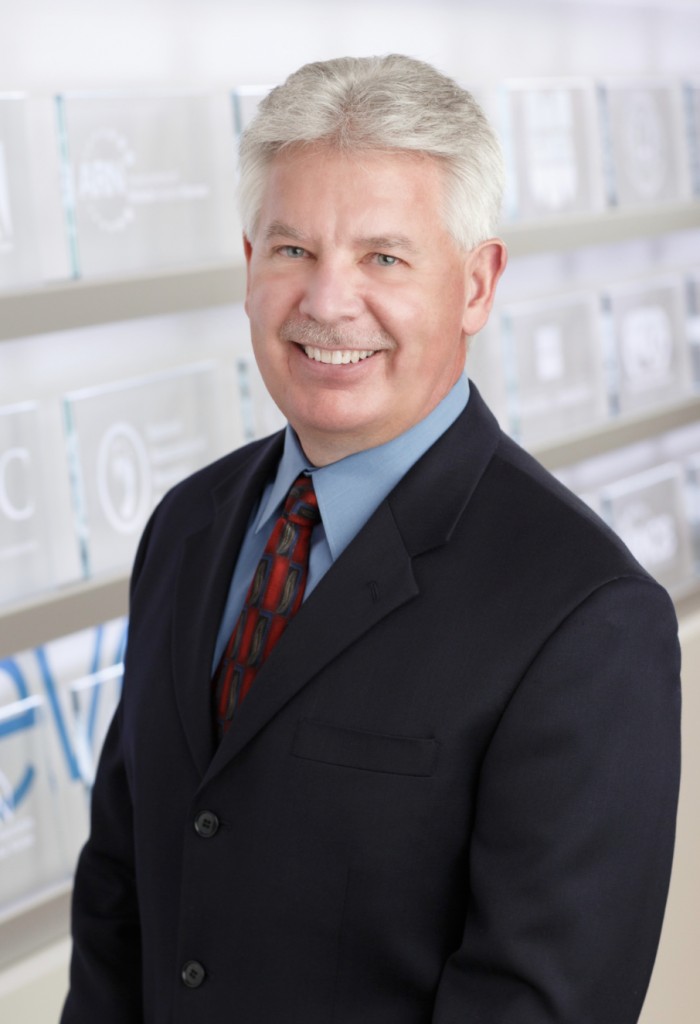 MCA is committed to providing updated and relevant information to its members and the public via our COVID-19 resource hub. We also transformed the 2020 MCA Summer Meeting (June 15-18) into a virtual learning experience. This was a unique and cost-free opportunity for everyone in the metal construction industry to hear the latest industry updates and connect with association leaders.
– Jeff Henry, Executive Director
National Roofing Contractors Association (NRCA)
NRCA has offered valuable information and resources to members and the overall roofing industry during the COVID-19 crisis via our website, including Occupational Safety and Health Administration (OSHA), legal and insurance guidance. We are actively lobbying for federal legislation to help small business owners survive the crisis and also sent a letter to President Trump urging the administration to recognize roofing as an essential business.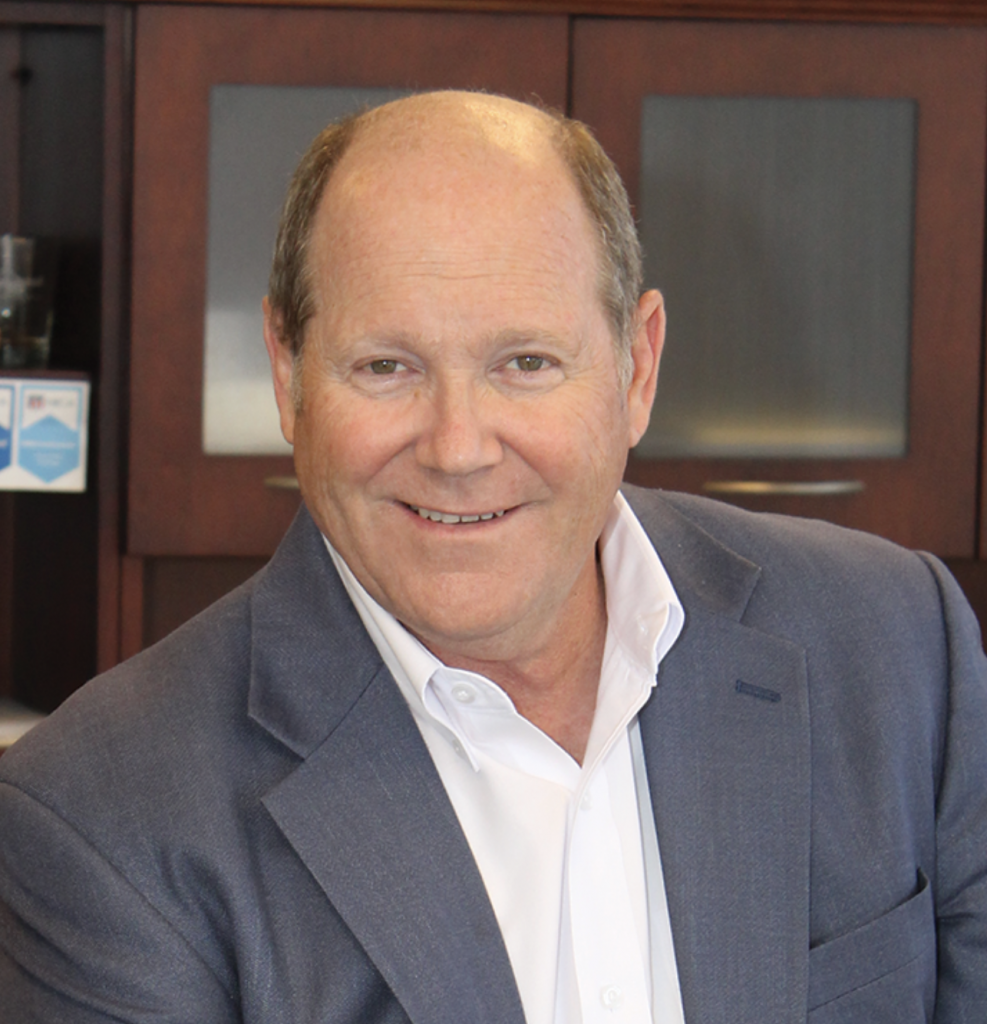 NRCA issued surveys to gauge the experiences of roofing contractors during the pandemic to provide better assistance to members and the industry. We also hosted informative webinars, including "How to navigate crisis management in an ever-changing world," which featured NRCA General Counsel Trent Cotney sharing steps employers can take to prepare and help their businesses thrive during and after modern crises. NRCA is committed to carrying on its mission to support and advocate for roofing professionals, address member questions and concerns, and keep the industry moving forward.
– Reid Ribble, CEO
National Women in Roofing (NWiR)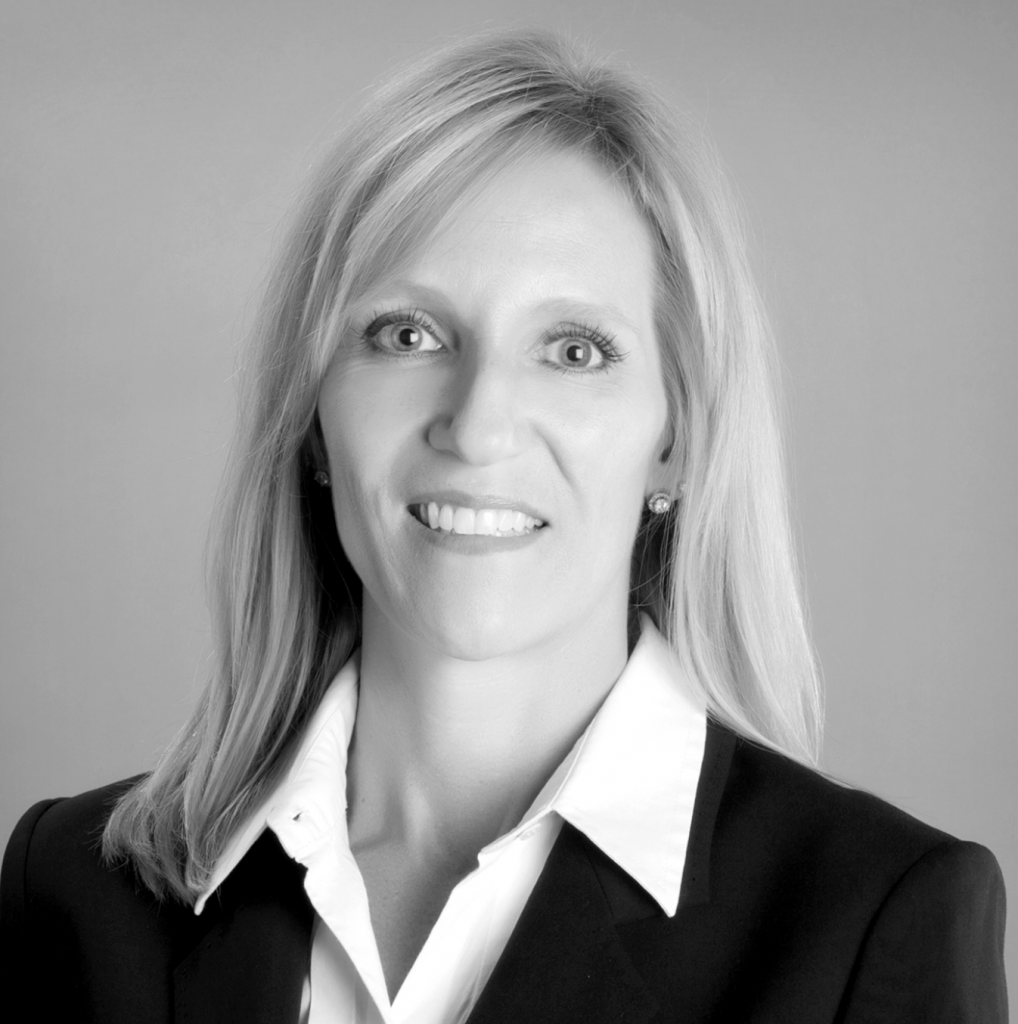 While several industries have slowed down, resulting in unemployment for many American workers, the roofing industry is looking for employees. NWiR has partnered with RoofersCoffeeShop to launch a recruiting website for the roofing industry that will attract new talent and offer opportunities for companies to increase visibility for their job postings. NWiR also launched a series of online-based meetings focused on providing knowledge and supporting other women in roofing as we navigate this new normal. There are 1-2 webinars/virtual meetups each week, which alternate between substantive educational content and light-hearted chatting about common issues. Topics range from transitioning to working from home, to building your business through self-empowerment, to understanding federal legislation designed to help small and medium-sized contractors. These webinars and meetups are publicized on the NWiR calendar, sent to members via email and shared on social media.
– Renae Bales, Chair and Ellen Thorp, CAE, Executive Director
Polyisocyanurate Insulation Manufacturers Association (PIMA)
PIMA plays a critical role in the ongoing monitoring, analysis, and dissemination of key information about the responses to the COIVID-19 pandemic at the local, state, and federal levels. Since March, PIMA's Board of Directors has been holding weekly meetings to track the impacts of the pandemic on manufacturing operations and construction activities across Canada and the United States. Board members are sent daily updates about pertinent stay-at-home orders and provided with health and safety resources to help evolve existing practices to address the potential risk of COVID-19 infections.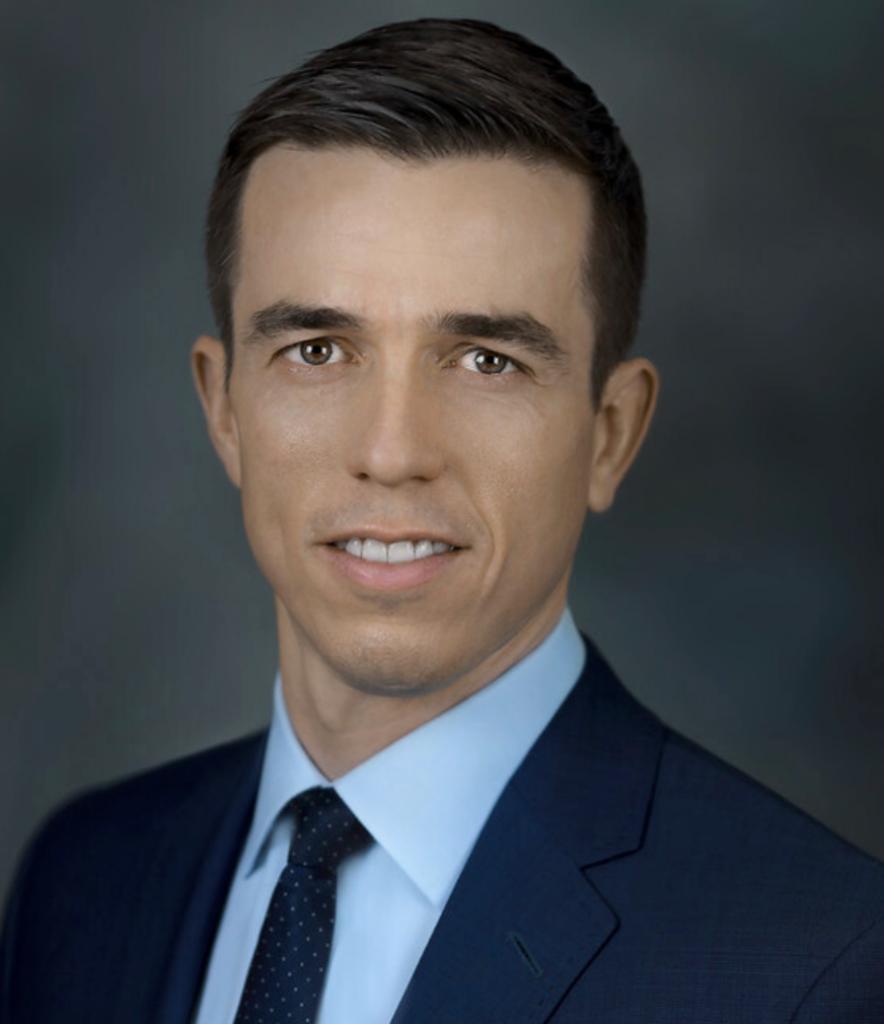 PIMA is collaborating with allied roofing and insulation industry organizations while also transforming planned in-person association gatherings, such as its annual Mid-Year Meeting, into virtual events that are designed to deliver critical updates and offer valuable perspectives about the impact of current events on the building industry.
– Justin Koscher, President
Roof Coatings Manufacturers Association (RCMA)
At the start of the pandemic, RCMA staff was on the front lines of an ever-changing landscape of policies designed to slow the spread of COVID-19. As the pandemic continued, we remain committed to mitigating the impact these policies had on the roofing industry and providing continued, uninterrupted support for our members. Staff provided remote support for advocacy initiatives that were unaffected by the pandemic and provided updates related to decision making at local, state, and federal levels.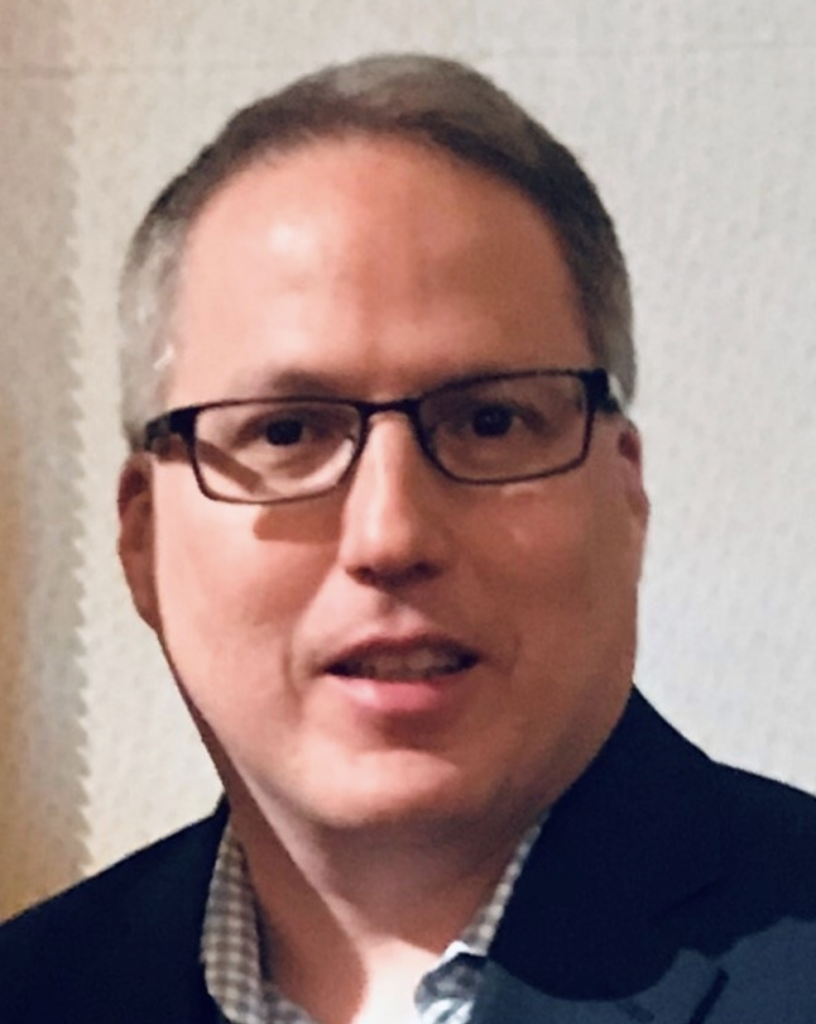 Our membership in the Back to Work on America's Roofs coalition is an opportunity to foster consumer confidence in the roofing industry and advance our goal of safely providing uninterrupted service to roofs, the first line of defense against the elements. We will continue to serve the needs of our members as we move forward in the economic restart of the United States.
– Dan Quinonez, Executive Director
Single Ply Roofing Industry (SPRI)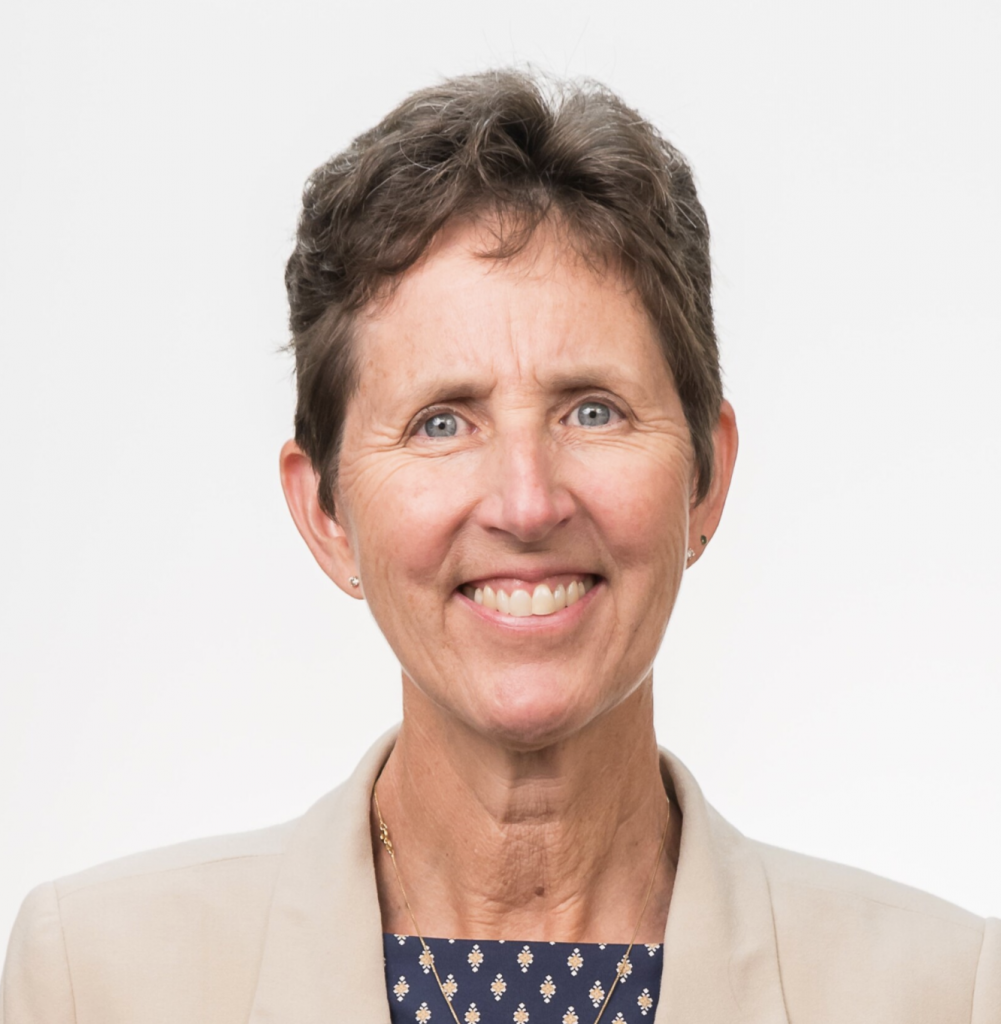 The SPRI office has remained open to support our members. Quarterly meetings were changed to WebEx meetings that membership felt were very effective, and committees have continued to have conference calls and online meetings to advance the association's work. SPRI hosted a conference call for members where Tom Saeli, CEO of Duro-Last, shared how his company pivoted a manufacturing facility to produce PPE gowns and masks, which provided ideas and inspiration for other manufacturers to explore how they may also be able to assist in the ongoing COVID-19 relief efforts. Through the SPRI website and its e-newsletter, we continue to share information as our members head back to work under drastically different conditions then what they left a few months ago.
– Linda King, Managing Director
Tile Roofing Industry Alliance (TRI)
In addition to collaborating with the Back to Work on America's Roofs coalition, TRI has provided real-time information on COVID-19 legislation and administrative actions to our members. This has been done through special reports on new paid leave requirements, Paycheck Protection Program loans, tax breaks, federal augmentation of state unemployment insurance program benefits, and guidelines and enforcement memos from OSHA on dealing with COVID-19 in construction.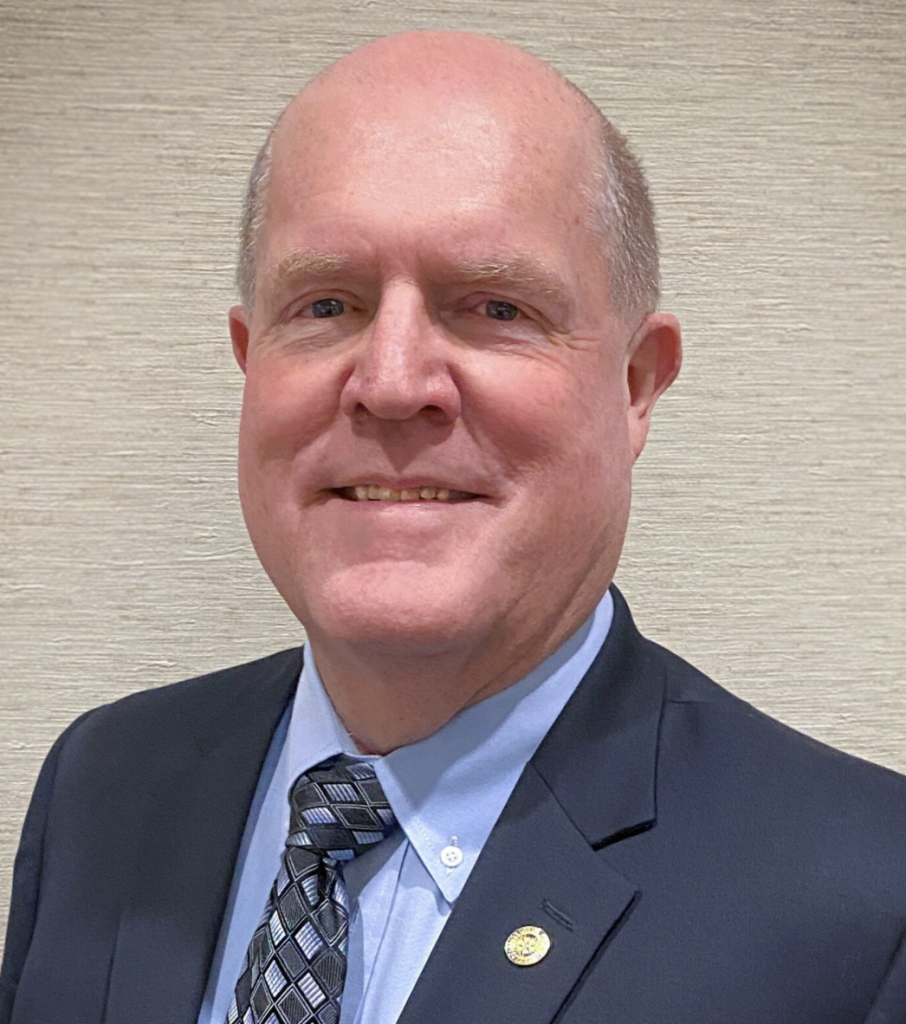 In addition, TRI belongs to the Construction Industry Safety Coalition (CISC), which produced a COVID-19 Exposure Preparedness and Response Plan. TRI also voiced concerns to Congress with other CISC members that forcing OSHA to issue an Emergency Temporary Standard for COVID-19 would not help workers and would hurt the economic recovery. TRI continues to develop best practices for installation that prioritize worker safety.
– Rick Olson, President